Hairstyles for thin hair 
---
Having thick, luscious hair is certainly a dream – we need only look to the likes of Kate Middleton and Harry Styles to see the epitome of glorious locks. However, not all of us are as genetically blessed with thick hair – I'm sure folks with thin hair, like myself, can attest to the fact that finding a flattering hairstyle is a struggle. 
But just like how the right makeup can bring out our eyes, there are a number of hairstyles to make our tresses appear thicker than they actually are. To help you out, we've sussed out 7 different hairstyles that look great on thin hair for both men and women. 
Psst, read until the end to find out how to regrow your hair!
---
– Women – 
---
1. Long bob – versatile style that frames the face
---
Seen on: Kendall Jenner, Lisa (Blackpink), Bella Hadid
Also known as the "lob", the classic long bob is like an A-line dress – it looks good on literally everyone. The length – which ranges from mid-neck to the collarbone – is long enough to bring attention to the face, yet short enough to do away with extra weight on the hair.
With how versatile and popular this style is, it's only natural that women flock to the hairdressers to get it. Even those with thinning hair can rock it – just be sure to tell your stylist to do a blunt cut, as the similar lengths across all strands will look denser and make your hair appear much thicker than it actually is. 
If that isn't enough volume for you, here's a hack you can do at home. Apply some styling serum to your hair, and blow it dry upside down. That way, it'll lift the base of the hair strands off the scalp, which guarantees livelier, more voluminous hair. 
---
2. Feathered bangs – doesn't require as much hair
---
Seen on: Song Hye Kyo, Elizabeth Olsen, Selena Gomez
While thinning hair by itself is a source of anguish, it's even more so for women with naturally high foreheads. Losing hair near the hairline would mean that the forehead becomes even more prominent, where it'll catch the attention of anyone who casts a glance at your face.
The solution: wispy bangs. Made popular by numerous Korean ulzzangs and celebrities alike, this feathery-light style doesn't just hide the forehead – it helps to frame the face as well. It's definitely a better option than blunt bangs, as this particular type uses a load of hair and can make your tresses look too thin on the side.
You can also manually add more volume to your bangs by teasing them. This essentially involves combing your hair towards the scalp rather than down the strands, adding a whole lot of volume to your bangs. But as it can chafe the follicle, do ensure that you use a cream or mask to soothe the hair at the end of the day. 
---
3. Pixie cut – makes thin hair appear thicker
---

Image credit: @i_icaruswalks
Seen on: Emma Watson, Lee Joo Young (Itaewon Class), Anne Hathaway
Us ladies can be rather attached to our hair, but if you're looking for something fresh, there's no better hairdo than the pixie cut. 
Just like a man's crewcut, it's generally short on at the back and slightly longer up top. Short cuts like these tend to add volume to the head, which makes it a great option for those with thin hair.
The great thing about this hairstyle is that you don't have to spend as long styling it. For the ultimate I-woke-up-like-this messy look, simply spritz some sea salt spray onto your hair and vigorously run it through with your hand. The result: tousled, voluminous-looking locks. 
---
4. Deep side part – conceals widening hair part
---
Seen on: Rihanna, Margot Robbie, Rosie Huntington-Whiteley
While most of us are content with sticking to the same hair part for years, changing it actually prevents the part from widening too much – which is a sight that's common to folks with thinning hair. If you've stuck with the same hair parting all your life, it's time to switch it up with a deep side part. 
By piling your hair onto one side, the strands will naturally stack on top of each other and create the illusion of volume. It's not just ideal for hiding thinning hair at the crown, but it works wonders with any length of hair. That makes it a viable option for those who are reluctant to lop a few CMs off your tresses. 
For maximum volume, be sure to wash your hair daily to prevent oil from building up and weighing the strands down. 
---
– Men – 
---
5. Crew cut – draws attention away from the hairline
---

Image credit: @relixbabershop.ponorogo
Seen on: Literally every man at some point in their lives
Nothing screams a classic man's 'do than the timeless crew cut. With its shaved sides and longer hair up top, it's a practical haircut that works well in any professional setting like job interviews or work presentations. Best of all, it helps draw attention away from the widow's peak – a great way to distract wandering eyes from that receding hairline. 
What makes this hairstyle work so well for those with thinning hair is by reducing the contrast between your temples and the sides of your head, so to keep it balanced, avoid having the hair on top grow too long. 
---
6. French crop – hides a receding hairline
---
Seen on: Zayn Malik, Bambam (GOT7), Benjamin Kheng
The French crop isn't exactly Park Seo Joon's chestnut hair from Itaewon Class, but it's not a crew cut either. Rather, it's a mix of the two, where the hair up top is long enough to create bangs to hide the forehead. 
But apart from that, it's also great for keeping those receding hairlines hidden away from view. Like the lob, the best way to make the most of this hairstyle is to stick to a blunt cut, which does a better job than layers in creating volume. 
---
7. The Slick-back – covers thinning hair at the crown
---

Image credit: Rockarolla
Seen on: Chris Hemsworth, T.O.P. (Big Bang), David Beckham
Men, if you're willing to spend a few extra minutes styling your hair, consider slicking it back with some gel. By doing so, you'll be adding some lift to the roots of your hair strand, giving your hair extra height that translates into volume. 
This hairstyle also works well in preventing thinning hair at the crown from being too glaringly obvious, but it may not work too well if you're also battling thinning hair at the hairline. Should that be the case, one simple tip is to slick your hair to the side instead. That way, you'll balance out the receding hairline, while simultaneously using the hair to frame your face better.
---
Thin hair hairstyles for men and women
---
Thin hair may not be the easiest thing to deal with, and that's especially the case if you've got thinning crowns or receding hairlines to deal with. But there are some cuts out there that make the most out of thin hair – so the next time you're heading down to the salon, be sure to keep these hairstyles in mind. 
---
Combat thinning hair with PHS Hairscience
---
Other than finding the right hairstyle, we can also target the, ahem, root cause of all our hair woes. Be it genetics, lifestyle habits, or just plain gunky hair, PHS Hairscience can help address these underlying issues with its scientifically proven Miracle Stem Cell Solution Treatment.
How this treatment works is by using cell signalling therapy to kickstart hair growth within the dormant stem cells on the scalp. By doing this, it'll prompt your hair to regenerate and repair itself, which means it's capable of preventing hair loss and boosting hair growth. 

After applying the stem cell solution, the therapist will use an oxygen spray that increases blood circulation and enhances product penetration into your scalp
Before putting in the potent solution, the hair therapist will first start off with a soothing hair wash and massage to get rid of any build-up. Once your hair is nice and clean, they'll begin to generously spray the stem cell solution all over to ensure that every inch of your scalp can soak up all its nutrients.

My therapist even threw in a complimentary blow-dry and styling session at the end of the session
If you have a sensitive scalp, rest assured that all the products used are free from icky chemicals like parabens that could potentially cause even more hair loss. Instead, they're made using botanical extracts, which are less harmful. As an added bonus, they all boast fresh, citrusy scents – so expect your nose buds to be tantalised all throughout the treatment.
Singaporeans are a naturally busy bunch, so you'll be glad to know that this hair treatment will be completed in just 45 minutes – a short enough duration that you can squeeze into any hectic schedule. And if you do this regularly enough, you can even expect results to show in as early as 2 months.
If you'd like to give this a go, now's the best time to go for one. As part of their anniversary special, PHS Hairscience will be reducing the prices of each treatment from $415 to just $68 a session – almost an 85% discount! To set up a session, simply key in your particulars and preferred appointment dates via their webpage.
---
This post was brought to you by PHS Hairscience.
Photography by Edmund Wong.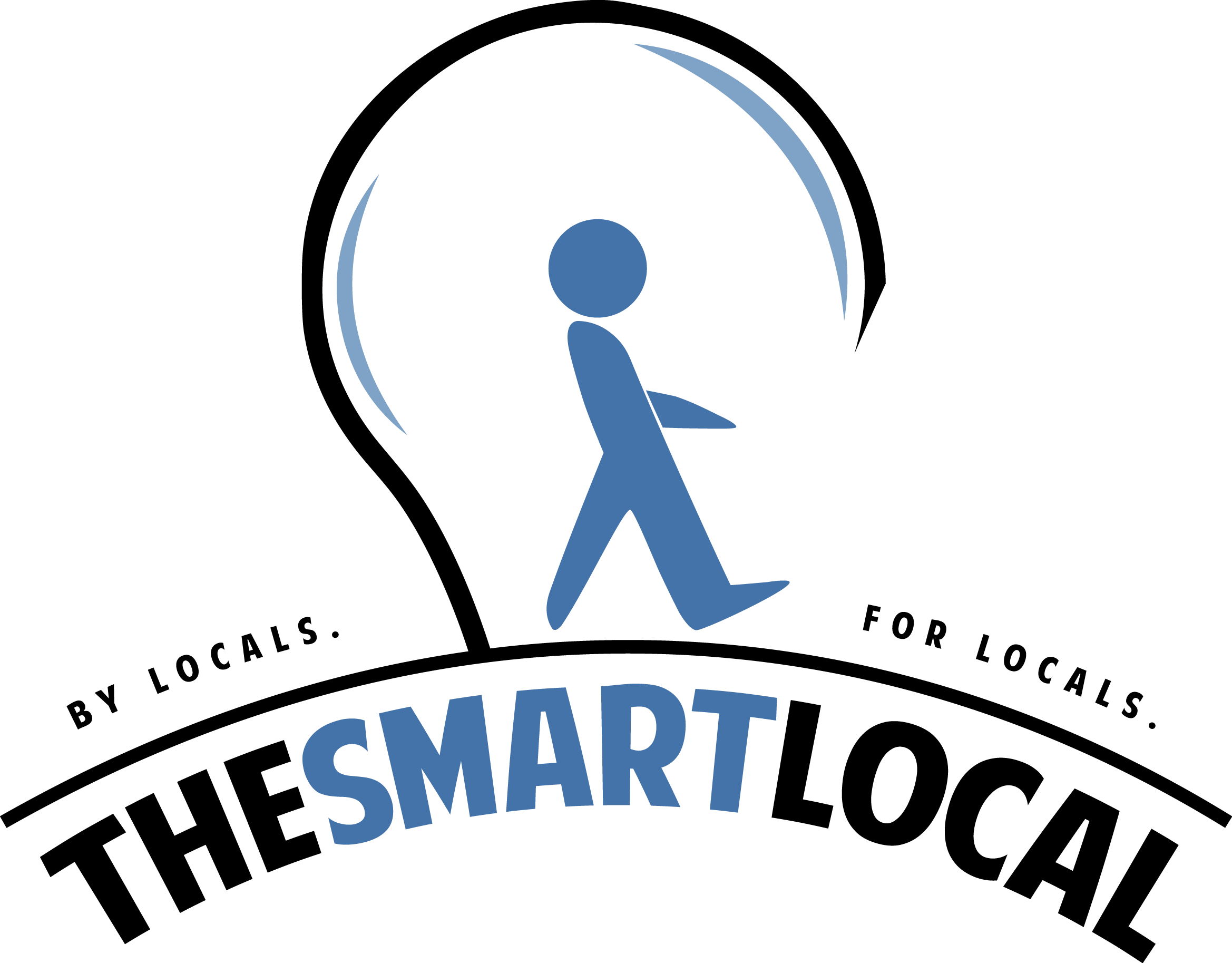 Drop us your email so you won't miss the latest news.