Old school treasures from the source
We're all too familiar with walking into those local pop-ups at a nondescript hipster hangout and leaving with either an empty wallet or indignant roll-of-the-eyes. After all, it seems that retro items such as iced gem biscuit pillows and Good Morning towels are now all the rage. But they also come with little authenticity and inflated prices.
In a bid to save hipsters from an undignified phony death, we've scouted 10 of the most unhyped treasure troves in Singapore carrying nostalgic memorabilia for the old soul. So turn on that xinyao playlist and let's get a move on.
1. Hai Seng Porcelain
If you're looking for some vintage crockery at a wallet-friendly price, then Hai Seng Porcelain's your guy. With traditional enamelware becoming almost obsolete in this day and age, few shops offer this novelty.
At Hai Seng, crockery goes for as little as $2 for a floral-patterned kopi cup. Have that hot morning brew with that statement dining room piece and take a trip down memory lane of grandma preparing your Milo in a similar cup.
Other pieces that Hai Seng markets to their small yet loyal following include tingkats going from $18 and lidded soup/coffee jars all for $3.
Address: Blk 4 Sago Lane, #01-109, Singapore 050004
Telephone: 9114 3483
Opening Hours: 9.30am to 5.30pm. Closed on Mondays
2. Redpoint Record Warehouse
For all music geeks, meet the stuff of your dreams: Redpoint Record Warehouse. Owned by friendly Mr Ong, these 10,000 vinyls make up part of his personal collection that he has opened to the public. Whether you're looking for rare 1960s jukebox or F4 hits, give Mr Ong a shout and he'll direct you to the right location.
His store is in chaotic order with records organised according to the specific decade. Why pay $60 for 21st century mass-produced vinyls, when here, you get the real stuff made back in the 60s. If you're unsure about your buy, pop over to the listening station and bask in the glorious crackle of aged vinyl.
Ditch that Spotify 'Discover Weekly' playlist and come browse some legit non-MP3 tunes right here. But even if you'd rather stick to digital music, these vinyls make the perfect framed centrepiece for a new home too.
Address: 80 Playfair Road, Kapo Factory Building Block B, #06-11
Telephone: 6383 3955
Opening Hours: Thurs, Fri, Sun: 11am to 7pm | Sat: 11am – 8pm | Mon – Wed: Closed
3. Hock Siong Waste Dealers
On their website, Hock Siong claims to be this little red dot's 'Favourite Karung Guni Store'. Well they indeed live up to this statement. Most of their stuff comes from hotels that have come up with items to let go of post-spring cleaning. Whilst Hock Siong mainly deals with bulky furniture, don't fret because they do have a section for affordable ornaments.
From a life-size Sir Stamford Raffles statue to old-fashioned salt-and-pepper shakers, Hock Siong probably has it all, and ensures all of their wares are in proper, refurbished condition to use. In order to beat the queue to attain cool pieces before anyone else can snag them, come down on weekdays.
This family-owned company provides efficient service, giving rise to a chill and friendly atmosphere as you hunt for adorable trinkets to fill your household. Always stay updated for sales by checking out their FB page here.
Address: 153 Kampong Ampat, #01-03 Junjie Industrial Building, Singapore 368326
Telephone: 6281 8338
Opening Hours: 9.30 am – 5.45 pm daily
4. The Heritage Shop
Touted as the place where you can find the most enamelware in Singapore, The Heritage Shop owned by friendly Mr Phoa is no stranger to the antique scene. This beautiful mess of a shop is a Pandora's box of collectables dating back to the 19th century! Prices can range from $2 to a whopping $8K.
Venture deeper into the store and feast your eyes on quirky trinkets such as an array of lighters and vintage clocks. If Mr Phoa's feeling up for it, ask to browse his photo catalogue of all the enamel items to exist in his shop and be in awe of the crazy variety.
The place is packed to the brim with all sorts of hidden gems waiting to be discovered. Simply look up and marvel at the assortment of hanging lamps that'll be perfect for display at your new BTO home.
Address: 93 Jalan Sultan, Singapore 198997
Telephone: 6223 7982
Opening Hours: 1.30pm – 8pm daily
5. The Children Little Museum
This two-in-one establishment combines an eccentric museum of old-school gizmos on display and a shop at the ground level. Expect a miniature toy stall stocked up with games and card decks from the yesteryears.
Stuff within the museum is also for sale too! We picked up a Darkie – now Darlie – toothbrush still in its original 1980s packaging for $5. Museum entry is priced at a very economical $2 a visit, and this is intentionally done so that people will appreciate and treasure their experience.
But with such a vibrant atmosphere and a huge variety of interesting keepsakes, the minimal fee would be more than worth it.
Address: 42 Bussorah St, Singapore 199460
Telephone: 6298 2713
Opening Hours: 11am to 9pm daily
6. Odds and Collectables
Odds and Collectables has been a mainstay in the Telok Ayer area for the past 19 years. The owner of this Pandora's Box, retrieved many of these items from our friendly neighbourhood karung guni men and people ridding their houses of old items.
However, owner Juzer was hush-hush about us taking photographs within his compound, possibly due to the nature of his trade. From finely crafted bird cages to tableware in all shapes and sizes, this shop certainly brings out the 'odd' in its name.
Uncle Juzer prides himself in remaining at his location for the past 2 decades without having to move, a real feat for this dying profession. So quell that old soul of yours and pay a visit here.
Address: 128 Telok Ayer Street, Singapore 068597
Telephone: 9662 4461
Opening Hours: 1pm – 7pm daily
7. Viewpoint Trading and Collectibles
Fun fact #1: The most expensive item in here is a cash register from the 1930s. Fun fact #2: People actually rent this place out to film in. At Viewpoint Trading, the shelves are packed with all sorts of bric-a-brac, including your own school trophies. As the official organiser for the China Square Central weekly flea markets, Mr Poh is basically a pro at his game.
What budding photographers would be amazed to know is that they have a range of classic and authentic cameras on sale. We mean very classic.
According to Mr Poh, their tingkats can go up to $800 depending on how intricate the Peranakan designs are. The tingkats we see all over the hipster allies can't live up to these fosho.
Address: 150 South Bridge Road, #01-07 Fook Hai Building, Singapore 058727
Telephone: 6327 8063
Opening Hours: Noon to 7pm Daily
8. Tong Mern Sern Antique Arts & Crafts
Tong Mern Sern Antiques is probably the pioneer of all things collectable and antiquated in Singapore. Established 40 years ago at Tomlinson Road by Uncle Keng, this humble business has since moved to the Tanjong Pagar area.
Spanning 3 whole floors, you can find anything in your vintage fantasies right here. Their most unique collectable is probably a Swiss-made 2m-tall music box. Think of it as a giant version of the music toy we used to have as a kid, except with a more sonorous melody.
If you're looking for some statement trinkets for your home with loads of history, you've found it here.
Address: 51 Craig Rd, Singapore 089689
Telephone: 6223 1037
Opening Hours: Mon to Sat: 9.30am – 5.30pm | Sun: 1.30pm – 5.30pm
9. China Square Central Sunday Flea Market
Fleas in Singapore are not just *Scape havens of hipster gear and overpriced phone cases because the China Square Central Sunday Flea Market certainly defies that trend. From 80s posters to old McDonalds collectibles, this place is a treasure trove for 'bargainable' decorative items that won't cramp your living room style.
Organized by the same owner of Viewpoint Trading and Collectibles, this flea brings together the trade's best of the vintage trading scene in this little red dot.
When: 11am – 6pm on Sundays only
Address: China Square Central, Level 1 and 2
10. Yasashii Trading
Alexandra Village is good for more than just their food. When you're around the area, pop by Yasashii Trading for an eclectic mix of retro and antique offerings. From pearl-lined rosewood cabinets to 1980s vinyls, this place is a hideout for anything nostalgic.
The owner himself has a passion for anything old, a common thing he asks customers is "You want it before WWII or after?" These words are already a statement for the sort of historical gems you'd find here.
If you can't make up your mind about the era your furniture items should come from, drop by here for the best of both worlds.
Address: 123 Bukit Merah Lane 1 #01-114, Singapore 150123
Telephone: 6271 3308
Old is always gold
So now you can ditch the hipster pop-ups for the real deal in some of your own hoods. It's pretty crazy to know that these odd trinkets have an incredibly history behind them, something that can't be found in mass-produced Haji Lane gear. So get these items for that much-needed centrepiece in your living room or simply to satiate the desires of your old soul.
Explore more vintage places in Singapore: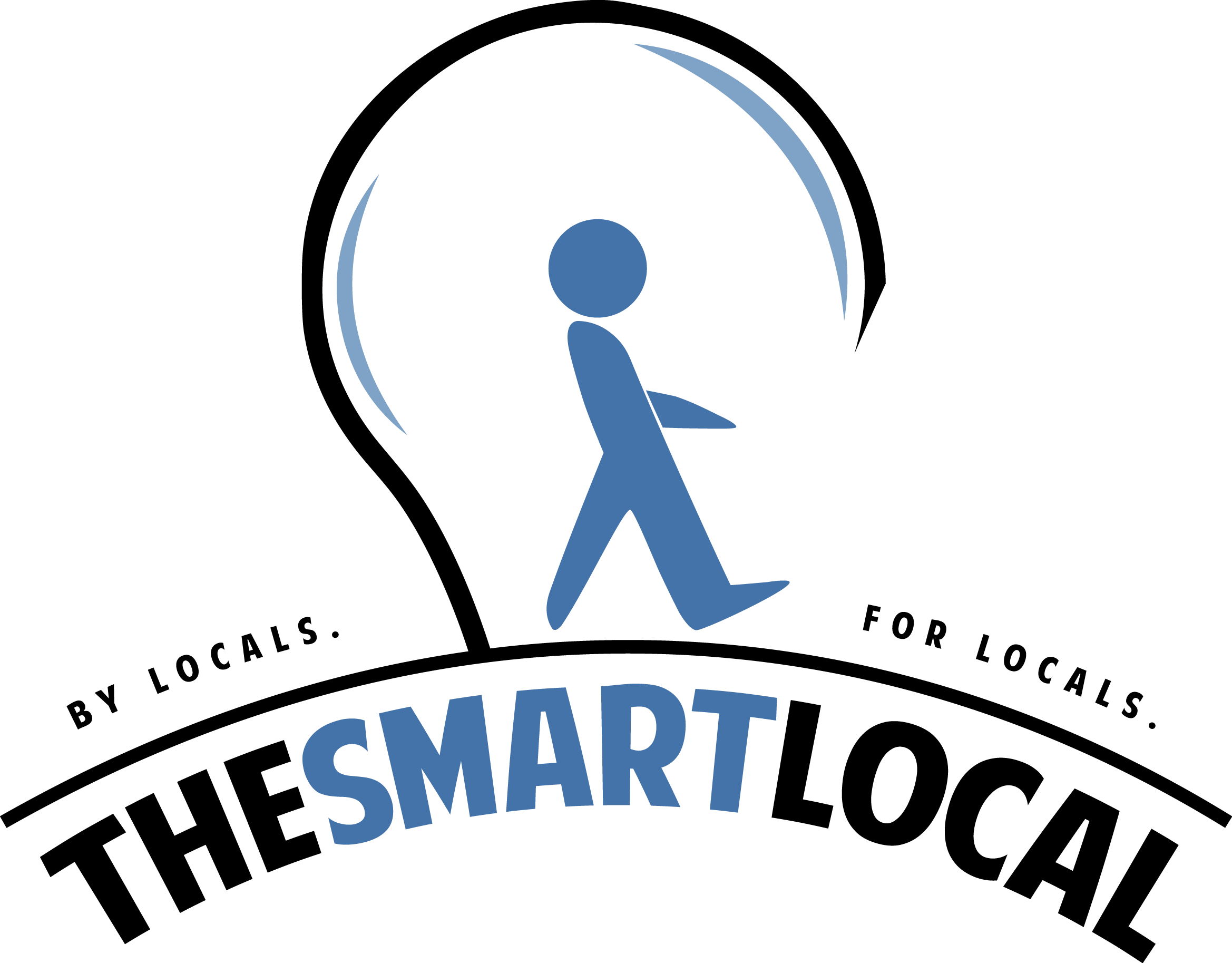 Drop us your email so you won't miss the latest news.