Best vinyl record stores in Singapore
Image adapted from: @therealkaneian
With Spotify, Apple Music, and Youtube, we have a world of music quite literally at our fingertips. But for vinyl enthusiasts and aficionados of analog audio, there's something more satisfying about the experience of buying an LP, slipping the shiny new record out of its sleeve, placing it on a turntable, and gently dropping the needle – a far more elaborate ritual than hitting "shuffle" on iTunes.
There's no logical reason to buy vinyl over digital downloads – it's a purely emotional experience. If you're looking to get acquainted with the magic of analog music, here are ten record stores where you can indulge your vintage fetishism and crate dive for that limited edition marble green Joy Division LP – or Taylor Swift's Reputation, if that's how you roll.
1. Straits Records
Image credit: @mycatranaway
Finding regional music here is hard enough as it is, but if you want it on vinyl you're going to have an even tougher time. This record store in the Haji Lane area specialises in regional punk, heavy metal, and jazz records.
Image credit: Straits Records
The store also offers a selection of counterculture books as well as DVDs covering a range of topics.
They operate on a by-appointment-only basis, so you'll need to drop them a call or text first before heading down.
Address: 24A Bali Lane, Singapore 189860
Opening Hours: by appointment only
Telephone: 8749 5001
Website
2. Curated Records
Image credit: @jade_s_travels
As its name would suggest, Curated Records offers a carefully picked selection of new and used records running the gamut from contemporary indie rock to 80s funk and soul – including vintage rarities.
Image credit: @suicidepoliceman
While the tiny shop tucked away in Tiong Bahru is one of the best kept secrets of the area, the shop attracts a dedicated following thanks to its eclectic selection.
Address: 55 Tiong Bahru Road, Singapore 160055
Opening Hours: Tue – Sun: 1PM-8PM (Closed on Mondays)
Telephone: 6438 3644
Website
3. Roxy Records & Trading
Image credit: @blgfthr
One of the oldest surviving record stores in Singapore, Roxy Records & Trading has been in business for over 50 years. Unsurprisingly, their ever-growing collection is a veritable catalog of music history featuring 70s rock and 80s hair metal essentials as well as less common genres like Chinese opera.
Image credit: @hithisischeng
And if even if your taste in music is incredibly "underground" and you can't find what you're looking for here, the store will go the extra mile and order it in for you, no matter how rare it might be.
Image credit: @bagusandrian
Address: 5 Coleman Street, Singapore 179805
Opening Hours: Mon-Sat: 12pm-9PM (Closed on Sundays)
Telephone:6337 7783
Website
4. Hear Records
Image credit: @ehut_tude
These days, you'll find that even new albums get released on vinyl. To keep up with the trend of kicking it old school, you'll want to hit up Hear Records right after a new album drops –  because they receive fresh shipments from the US and UK every week.
Image credit: @hearrecords
The store's current collection includes 7,000 used records as well as 4,000 contemporary ones. Hear Records also stocks a selection of turntables and accompanying electronics and vinyl accessories.
Address: 175B Bencoolen Street, Singapore 189651
Opening Hours: Mon-Sat: 11AM-7.30PM (Closed on Sundays)
Telephone: 9646 0648
Website
5. Inokii
Image credit: Inokii
Inokii is the place for the vinyl loving metalhead – whether you're a fan of black metal, death metal, doom metal or folk metal. While they may not have as broad a selection as other dedicated vinyl stores, Inokii's heavy focus on metal means you'll find rare releases from some of the most obscure bands from the genre.
They also stock a wide range of band merch from tees to posters and magazines.
Address: #03-30 Far East Plaza, 14 Scotts Road, Singapore 228213
Opening Hours: Daily: 2PM-8PM
Telephone: 6836 7657
Website
6. The Analog Vault
Image credit: @analog_vault
Another prime pick for the newbie vinyl hunter, The Analog Vault's strength is in its curated collection of both new and pre-owned jazz, electronica, indie, soul, reggae, world, and local records – perfect for those with more eclectic tastes.
Image credit: @obedientwivesclub
The store aims to be a brick and mortar equivalent of music discovery platforms and also stocks a selection of music- and vinyl-related books and magazines.
Image credit: @analog_vault
Address: #02-13, Esplanade Mall, 8 Raffles Avenue, Singapore 039802
Opening Hours: Daily: 1PM-9PM
Telephone: 9026 5215
Website
7. Vinyl Kakis
Image credit: @vinylkakis
If you're eager to get into record collecting, it's always worth asking mum and dad for advice – after all, most of them would have grown up in an age where vinyl was the only way to listen to your favourite songs on demand.
Image credit: Vinyl Kakis
For a bonding sesh with your parents, head down to Vinyl Kakis for a spot of vintage vinyl hunting. The store will be a hit for the older generation as well as younger "kakis" who enjoy vintage music. They stock a wide variety of records that range from contemporary Western music to old school Chinese, Japanese, and Malay hits.
Address: #B1-28 Excelsior Shopping Centre, 5 Coleman Street, Singapore 179805
Opening Hours: Mon-Fri: 12PM-7PM | Sat 12PM-8PM (Closed on Sundays)
Telephone: 9362 5731
Website
8. Red Point Record Warehouse
Image credit: @therealkaneian
Boasting perhaps the largest record collection in Singapore with over a whopping 70,000 items – Red Point Record Warehouse is your go-to if you're keen on starting your collection from scratch.
The collection here is massive but it's easy to find what you're looking for because they are all organised in alphabetical order. In addition to popular genres like jazz, pop, and rock, the store offers more localised collections including Malay, Chinese, Tamil, and Hindi records.
Image credit: @nachocactus
In a true throwback to earlier days, they even have a bunch of cassette tapes too! Listening stations allow you to test out records before you buy them, and other than turntables, they also have gramophones and old cassette players.
Image credit: @jojooo
Address: #06-11, Blk B, 80 Playfair Road, Singapore 367998
Opening Hours: Thu-Sun: 11AM-7PM (Closed on Mondays, Tuesdays, and Wednesdays)
Telephone: 6383 3955
Website
9. House of Turntables
If you want to dive into the world of vinyl but just can't figure out where to start, make House of Turntables your first stop. This modern store aims to be an introduction to vinyl and the staff here are very well versed in their trade all the way from turntables and speakers to the vinyl itself.
Image credit: @anggialarasati
On top of offering a selection of affordable modern turntables, the shop also carries a great selection of contemporary vinyl releases as well as second hand records kept in great condition.
Image credit: @enjoyii
There are even discount bins where you might find some vinyl gems going for as cheap as $10!
Address: #01-42 Millenia Walk, 9 Raffles Boulevard, Singapore 039596
Opening Hours: Daily: 11AM-9PM
Telephone: 6884 4390
Website
10. Choice Cuts Goods + Coffee
Image credit: @underkurtverism
Pair the warm sounds of vinyl records with hot cuppa joe at this multi-concept store at Joo Chiat Road. In addition to a wide variety of records and coffee, the store also serves up a selection of ice cold craft brews, savoury donuts, and hosts regular gigs and DJ sets. There's also a rack with clothing and caps from brands like Obey which you can buy.
Image credit: @therealkaneian
Just don't get coffee rings on your latest purchase!
Image credit: Choice Cuts Goods + Coffee
Address: 451 Joo Chiat Road, Singapore 427664
Opening Hours: Tue-Thu: 12PM-10PM | Sun, Tue, Wed: 12PM-10PM (Closed on Mondays)
Telephone: 8112 9004
Website
Return to a simpler way of enjoying music at these vinyl stores
Collecting vinyl might seem like a completely outdated way of enjoying music, but there's a certain tangibility you get from owning a physical form of music – something a digital download doesn't offer. And if you still like your music on the go, pretty much all physical records come with music download keys so you'll have the best of both worlds.
Ready to take the plunge? Make these ten stores your top picks for a musical nostalgia trip.
For more vintage places to explore in Singapore, check out: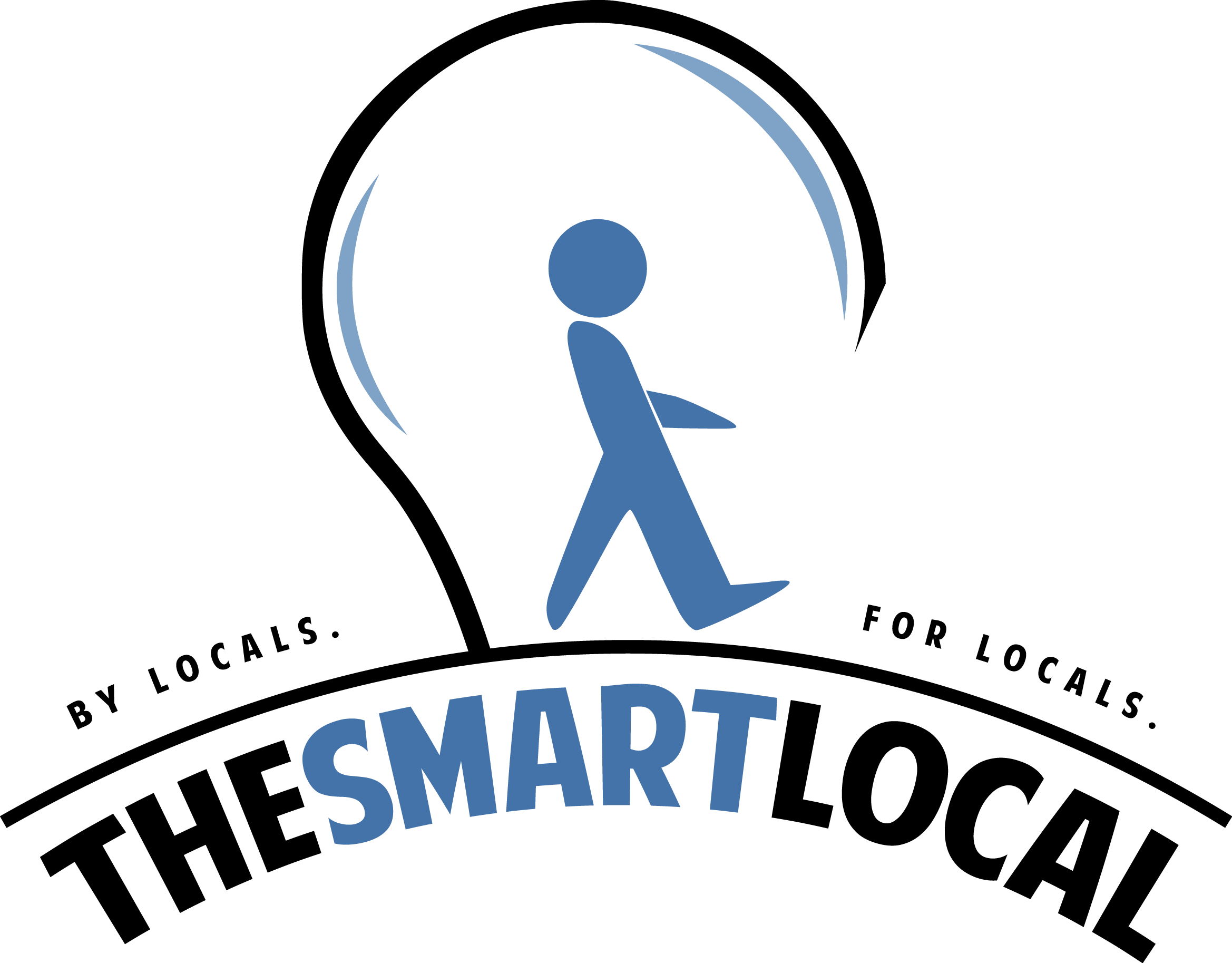 Drop us your email so you won't miss the latest news.