Uncovering the Singapore heritage shops of yesteryear
---
I've always been a heartland homie. Most of my childhood years were spent pigging out on 10 cent candies from the mama shop "downstairs my house". Growing up, most of these shops have closed down, taking my fond memories along with them. It's almost like we went "out with the old, in with the new" too fast, and now we're missing the little things we grew up among.
Take a walk in your parents' shoes down memory lane, and see a sight that'll put your dry social studies textbooks to shame. Here are 10 of our very own Singapore heritage shops that have resisted change for the better.
---
1. Biscuit King
---
Biscuit King's interior may have changed with time, but its range of classic childhood biscuits has thankfully stayed the same. Stepping into the sunny yellow shop, I felt like Charlie when he first entered Willy Wonka's chocolate factory – wide-eyed in wonder even as a whopping 20 year-old.
With an array of childhood favourites like hawflakes, icing gems, and butterfly biscuits, it's hard not to be smitten with this homely shop.
What's more? Biscuit King is the only Singaporean retailer that allows you to bring home a huge 4kg tin of biscuits that you can mix-and-match from the endless flavour spectrum. No more feeling hard-pressed to make the choice between wang wang milk balls and icing gems again.
They also sell age-old childhood games and toys like Old Maid and the inflatable paper balls everyone loves – trinkets you're not going to find in a modern department store. Thanks to Biscuit King, bits of our Singaporean childhood will always be around the corner of Casuarina to revisit.
Address: 130 Casuarina Road Singapore 579518
Opening hours: 11am to 10pm (Tuesday – Saturday)
2. Redpoint Record Warehouse
Nothing screams old school more than the vintage vinyl records stocked by Redpoint Vinyl Board. Today, vinyls are regarded as classic vintage items for that perfect instagram picture or a piece of home decor to impress the occasional guest.
There are tens of thousands of vinyls in the cozy warehouse, most of which are from Mr Ong's personal collection, others were donations from those who gave up their own when the walkman hit. Most of Mr Ong's customers come in knowing what they want, be it specific first-presses of classics or rare original prints of eighties' pop.
Ask Mr Ong about any local artiste and he'll hook you up with a good number. You can even ask him to play his current favourite – a quirky Lim Zhi Qiang rap number – which was a refreshing throwback to the 80's pop my mother used to play around the house.
The layout of the shop also makes it easy for the first-timer to navigate whether by years (60s, 70s, 80s, 90s) or genres.

There's a vinyl player to try out your vinyls
Whether you're a vinyl enthusiast or just someone who loves discovering music of the ages, Redpoint Record Store always welcomes you in for that lazy afternoon browse. Bring your parents along to watch their teenage spirits come to life – there's nothing like that old F4 CD or vinyl to awaken those rusty memories.
When asked whether this collection will keep expanding beyond his years, Mr Ong shrugged with a smile and said "I'll see if my son wants to take over (the shop). If not, well, I'll just take things one day at a time."
Address: 80 Playfair Road Kapo Factory Building Block B #06-11
Opening hours: Thursday, Friday, Sunday 11am to 7pm, Saturday 11am to 8pm. Closed from Monday to Wednesday.
3. Back Alley Barber
A dingy alleyway, a lone chair, a grimy mirror and no air-conditioning. Throw in a stunted man sharpening his razor on leather and it's the perfect scene for a horror story… except it's a hair salon – one of the last of its kind.
Despite its location and setup, Mr Lee works a perfectly respectable nine-to five job as the experienced and passionate barber he is. Few youngsters would actually dare to go under Mr Lee's razor in this shady back alley of Boon Tat street, but this long-time barber has no shortage of steady patrons.
When a loyal customer pays $6 for Mr Lee's standard trim and shave, he's not paying for the wash-and-blow frills – he's paying for the learned hands that have mapped the bumps of his head over the years. That kind of loyalty is hard to come by these days.
Address: Backalley of No.1 Boon Tat Street
Opening hours: 5 days a week, closed on Wednesday and Sunday
4. Tong Mern Sern Antiques Arts & Craft
It's easy to miss this cramped and cluttered shop along the swanky lane of cafes if not for its ludicrous yellow signage that's earned it its fair share of Instagram pictures. Unlike many modern fixed price retailers, Tong Mern Sern is one of the last few antique shops to allow haggling.

Brass ornaments and knick knacks that detail decades of Southeast Asian history

A spindly bicycle tyre hangs from above, spinning slightly.
Address: 51 Craig Road Singapore 089689
Opening hours: Monday to Saturday 9.30am to 5.30pm, Sunday 1.30pm to 5.30pm
5. Cheong Ann Watchmaker
Nestled in a corner of Lim Tua Tow Road is the ultimate old school timekeeper. Cheong Ann Watchmaker specialises in the repair and resale of antique clocks, an age old family trade personally helmed by Mr Lim and his son.
Not only is Mr Lim skilled in restoring life to old analog timepieces, he's extremely dedicated and passionate about his craft. Visitors can look forward to striking up conversations over vintage pieces with the knowledgeable craftsman who's more than willing to share.
We're so used to mass production from assembly lines that personal handcrafted things of the past are rare treasures these days. Thankfully, the intricate art of watch repairing is set to continue with Mr Lim's son, ensuring the survival of this old-age trade.
Address: 4 Lim Tua Tow Road, S(547714)
Opening hours: Monday to Saturday: 10am to 7.30pm Thursday: 10am to 5.30pm Closed on Sunday
6. Dinky Di Store
If you thought Singapore was devoid of thrift shops, think again. With twenty dollars in your pocket, you might just find some trinkets that'll make your room look like a Southeast Asian museum showroom.
Sinking into the heaps of "junk" is an orientation every haggler must go through upon entering Dinky Di. From the ceiling to the floor and spilling out of cupboards, ornaments chock full of heritage fill the store. Holding the fort for decades and counting, Mohammad Faruk is the proud owner of "all sorts of stuff", and some treasures if you dig deep enough.
Address: 390 Victoria Street, Singapore 188061
Opening hours: Monday to Sunday:10am to 7pm
7. Mareara Trading Co
Update, Nov 2017: Mareara Trading Co has since closed down
Stepping into this old-school games shop run by the jolly 65 year old Mr Seow brought back a flush of memories: people huddled around a table moving chips across checkered squares and kids dealing monopoly cash. His games are all handmade – that means he carves and maintains the wood himself, something Toys R Us assembly lines can't compete with.
We tried some Old-School Games on SingaporeansTry, and the result was a hilarious fail for most of us who grew up in a different gaming era. After all, look over any little kid's shoulder now and you'll see them playing Plants and Zombies on their parents' iPads.
It's sad to say that I've never even seen or played some of the games in the shop, testament to some of them being quaint things of the past. Even at 65, Mr Seow still retains a childlike excitement and love towards old games, a passion which has kept the shop alive till today.
Address: Blk 163 Bukit Merah Central #03-3571 Singapore 150163
---
8. Pek Sin Choon Tea Merchants
---
Steeped in the art of traditional tea brewing, Pek Sin Choon has seen four generations and counting. Not only is their special blend of BuZhiXiang (不知香) tea supplied to 80% of Singapore's Bak Kut Teh establishments, they are probably the last of their kind who keep the traditional method of packaging tea by hand.
Stepping into Pek Sin Choon, you'll be overwhelmed by the stirring aroma of top grade Chinese tea leaves whereby one gram of leaves alone is enough to brew an entire pot.

Manually packing tea leaves preserves its longevity and potency Credit: PinkyPiggu
Chinese tea with its characteristic bitter twang may have become sidelined by the Matcha craze; nonetheless, Mr Pek continues to stand by the rich heritage of traditional Chinese tea.
Whether enjoyed in a teacup or a bowl of steaming Bak Kut Teh, tea is so much more than just a beverage on the side; it is a hearty complement to a good meal with friends.
Address: 36 Mosque St, Singapore 059514
Opening hours: Monday to Saturday 8am to 7pm Closed on Sunday and Public Holidays
---
9. Hak Sheng and Co
---
These days it's all about plastic. The art of rattan-weaving may have been phased out, but the soul of the store still remains at Kallang Bahru where it began in the 80s.
Taking over his father's business but not the art of rattan weaving, Mr Patrick Goh has made few changes to keep up with the times. While many have acknowledged that the market for rattan products has passed its time, rattan lovers out there can still appreciate this slow-disappearing art.
Holding the fort for forty years, Hak Sheng remains as one of Singapore's last few traditional rattan weavers, and one of the last few longstanding trades.
Address: 66 Kallang Bahru, Singapore 330066
Opening hours:
Monday to Friday 09 00 – 17 00;
Saturday 09 00 – 16 00;
Closed on Sundays
---
10. Rich and Good Cake Shop
---
While the shop itself may not have been around for decades, its wares certainly have. Swiss rolls can be said to be a homely favourite of the past – one of those "old school" bakery treats.
At Rich and Good Cake Shop, swiss rolls are made with a distinct homegrown flavour. The kaya swiss roll is filled with actual creamy kaya, and not the thin coating of whipped cream found in most swiss rolls. You can also smell and taste actual coffee in the coffee swiss roll; and smell the fragrant durian flavour from metres away.
The kaya rolls are always sold out by midday, so be sure to head down early!
Address: 24 Kandahar St, Singapore 198887
Opening hours: Monday to Friday: 8.30am to 5pm, Saturday: 8.30am to 4pm Closed on Sunday and Public Holidays
---
Singapore heritage shops stuck in time
---
As if trapped in a time capsule, these 10 shops have remained relics of a time that is becoming more foreign to us as we progress. These treasure troves of history are so much more than just a throwback to the past – they're also the everyday narratives of the old uncle of your void deck who watches the world move forward from his stool.
Be sure to pay them a visit before time and technology swallow them up!
More shopping inspo:
---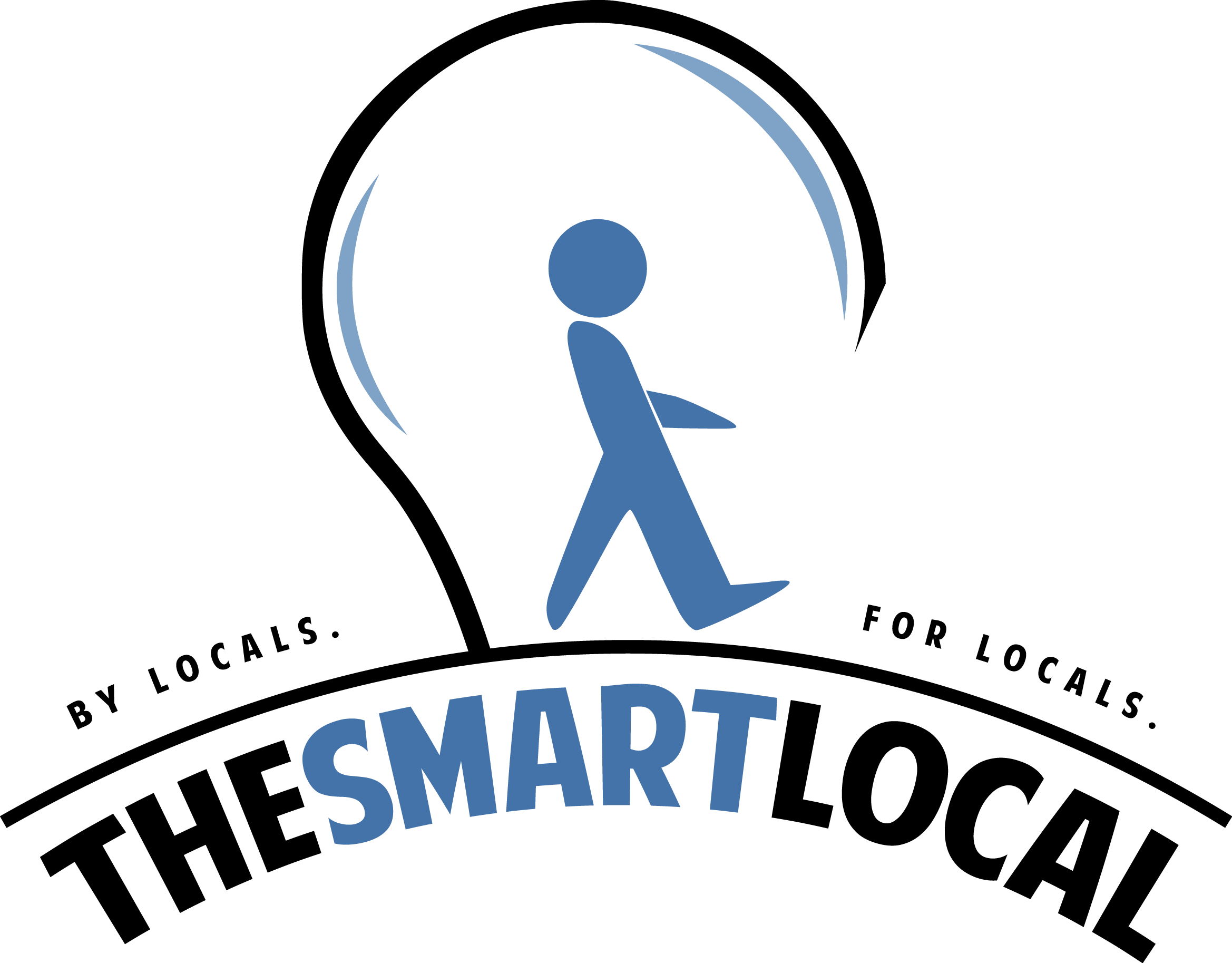 Drop us your email so you won't miss the latest news.