Free islandwide delivery
---
Image adapted from: (Clockwise) Buey Tahan Seefood, W Singapore, Broti SG, Royal Durian
We won't be able to take dad to his favourite restaurant this Father's Day, but luckily we have  food delivery services to depend on. 
Amidst all the options, we find the 10 best food delivery deals islandwide for you to tap on this Father's Day. Think no delivery fees and the lowest minimum order amounts you can find, all for a budget-friendly celebratory meal this year. 
For more good deals, check out some of our other articles here:
---
1. Lu Ding Ji – no minimum order
---
Image credit: Lu Ding Ji
The annual Shilin Night Market can't go on this year, but you and your dad can still get your taste of Taiwan through the online Shilin Night Market, or by ordering in from Lu Ding Ji. 
Crispy XL Fried Chicken? Check. Lu Rou Fan? Check. Bubble Tea? Check. Their menu will satisfy all cravings for Taiwanese food – and all with free islandwide delivery. Amazingly, there's no minimum order either! You'll get your food at the same price delivered as you would if you went down to their physical Viva Business Park or Clarke Quay outlets. 
To order, pop by Lu Ding Ji's Facebook page to find out their delivery schedule. Each day of the week is dedicated to a certain part of Singapore, so note which day works for your location. Then, preorder anytime from 10AM-10PM via Whatsapp. Slots get filled quickly, so make your orders fast! 
Delivery Fee: $0
Minimum Order: $0 
---
2. Buey Tahan Seefood – minimum order $10
---
Image credit: Buey Tahan Seefood 
No, that's not a typo. Buay Tahan Seefood is a halal-certified seafood restaurant located in Woodlands, Punggol and Choa Chu Kang. And now, they're bringing all the seafood goodness islandwide for no delivery charge. 
Seafood-lovers will relish in their signature chapalang seafood bag ($178) which comes with lobsters, crabs, clams, crayfish, mussels and more, all tossed in a sauce of your choice. It serves 5 to 7 people, so it's perfect for a special occasion with the family. 
There are plenty of options for smaller wallets, too. Whole Boston lobsters come in at $25, Sambal Fried Rice at $5.80 and Bee Hoon Goreng at $5.30. On top of the usuals, you can also try specialty dishes like their Cheese Bee Hoon ($6.80). 
With such a diverse menu, you'll have no problem hitting the $10 minimum order, even if it's just for one. 
Delivery Fee: $0
Minimum Order: $10 
---
3. W Singapore – free delivery with purchase of Grandma's Beef Ribs
---

Image credit: W Singapore
Ordinarily, you would have to travel to Sentosa Cove for a taste of W Singapore's western menu. But now with islandwide delivery, you and your dad can enjoy food like Fara Risotto ($26), Argentinian Grass-Fed Sirloin ($38) and Pork Mac & Cheese ($10) from the comfort of your home. 
Good news for fans of slow-cooked beef ribs – order in at least one portion of Grandma's Beef Ribs (from $42) and have the delivery fees fully waived. Each portion is painstakingly slow-cooked for 16 hours and comes with a choice of side dishes or cocktails. 
Delivery Fee: $0 with purchase of Grandma's Beef Ribs, otherwise regular delivery charges apply.
Minimum Order: $0 with purchase of Grandma's Beef Ribs, otherwise minimum order of $40 apply.  
---
4. Royal Durian – free delivery with 2 boxes of fresh durian
---

Image credit: Royal Durian
Durian season is slated to last from May to August 2020 and there are plenty of durian delivery services available. Royal Durian stands out from the crowd because of its quality Mao Shan Wang durians and freshly-made durian desserts. Oh, and did we mention the free delivery option? 
The highlight is the Mao Shan Wang Durian package, which sells 450G of fresh durian for $38 each. The durian is freshly sourced from Pahang daily, with extensive quality checks to make sure it's of high quality. It comes delivered in solid packaging, all filled with delicious ready-to-eat flesh pulled out of the husk. 
Order at least 2 packs to enjoy the free delivery, otherwise there's a flat fee of $5. 
Image credit: Royal Durian
For more elevated taste, try the durian dessert bundle (from $67.50). It includes durian confectionery such as puffs, chocolate, ice cream, cake, mousse and more – enough for 3 to 4 people to share. 
To order, drop them a message on their Facebook page. Order early to secure slots on the waitlist! Fulfilment will take up to 2 weeks. 
Delivery Fee: $0
Minimum Order: $0
---
5. Broti – minimum order of 3 cups 
---
Image credit: Broti SG
As the heat grows, we can't help but need our thirst quenchers. Unfortunately, BBT shops are still closed and delivery fees are daunting – but not for Broti SG. You may have seen their distinctive 1L cups at festivals like Artbox, filled with drinks like Thai Milk Tea, Earl Grey Milk Tea and Lychee Soda at $6 each.
Buy 3 cups or more for same-day delivery with no delivery fees. It'll be a welcomed surprise for everyone in the family. 
Delivery Fee: $0
Minimum Order: 3 cups
---
6. Chio Ngoh Hiong – no min. order
---
Image adapted from Chio Ngoh Hiong
What better way to celebrate family than with a family-owned food brand? The best recipes tend to be those that have been passed down from generation to generation – and in this case it's the ngoh hiong recipe owned by Chio Ngoh Hiong. With the recipe, they make fresh or frozen ngoh hiongs by hand and deliver it to you at no delivery charge. 
There are both pork and chicken options and a special chilli blend to go with it. Order in packs of 15, 25 or 40 ngoh hiongs (from $21.50) for the best value. 
Delivery Fee: $0
Minimum Order: $0
---
7. Monga Fried Chicken – minimum order $30
---
Image credit: Monga Fried Chicken Singapore
Fried chicken and bubble tea make a killer combination, and that's exactly what you'll find at Monga Fried Chicken. There's free islandwide delivery with a minimum order of $30, but that's not a difficult amount to reach. After all, they have a wide variety of food on their menu, such as the Monga Crispy Chicken Rice Box ($6.90), The King chicken cutlet ($6.90) and of course, bubble tea starting at $3.30. 
Even if dad's trying to avoid fried food, you can still get your BBT fix. From now till 1 July 2020, spend $30 ordering in from Founder's Bak Kut Teh and get 2 MONGA bubble teas at $5 each. 
Note that preorders are encouraged to secure a delivery slot. You can order by dropping them a text at 88965136. 
Delivery Fee: $0
Minimum Order: $30
---
8. Sixty40 – minimum order $30
---
Image credit: sixty40
If your dad loves his wine and steak, consider ordering in from Sixty40. Get tapas, pasta and steak delivered islandwide free of charge – all with a reasonable minimum order of $30. 
The food is priced affordably too. You can get Mushroom Aglio Olio at $8, Grilled Chicken Burgers at $14 and Truffle Fries at only $6. To celebrate special occasions like a birthday or a promotion at work, go for the sixty40 Signature Set ($80) that comes with 2 cheeseburgers, a pizza, a satay set and other side dishes. 
Delivery Fee: $0
Minimum Order: $30
---
9. Bowl Chap – donates $1 per bowl to Down Syndrome Association
---
Image credit: Bowl Chap
Here's your chance to do good and celebrate Father's Day at the same time. You may have heard of Bowl Chap's famous Five Spice Apple Pork Bowl ($12.90), known as one of the best Lu Rou Fan dishes you can get in Singapore. Other sumptuous items on the menu include Chicken Katsu Bowls and Chipotle Hummus Bowls (from $12.90). 
Now there's even more to look forward to, as $1 from every bowl sold will go to the Down Syndrome Association (DSA) Singapore. The funding will go to education and training for both children and adults with down syndrome. 
To get the best bang for your buck, preorder one day in advance. That way, you can enjoy free islandwide delivery with a minimum order of $30, down from the usual of $39. 
Delivery Fee: $0
Minimum Order: $30 for preorders, $39 for same-day delivery 
---
10. Lai Bao Fish Head Steamboat – free delivery with Father's Day set
---
Image credit: Lai Bao Fish Head Steamboat
Father's Day is the perfect occasion to treat dad to a zi char feast from Lai Bao Fish Head Steamboat. The shop, located at Toa Payoh, is known for its Sixties Fish Head Charcoal Steamboat served with a collagen soup. 
From now till 30 June 2020, get 20% off Father's Day set meals with no delivery charges. Each set meal (from $98) will be more than enough to fill your tummies – it comes with a fish head steamboat, half a spring chicken, pig trotters, crabs and mango pudding to top it all off. 
To order, Whatsapp or call 88965136 one day in advance to book your delivery slot. Note that if you want to order other menu items instead, a $30 minimum order applies for free delivery. 
Delivery Fee: $0
Minimum Order: $0 with purchase of Father's Day Set Menu, otherwise $30 minimum order applies. 
---
Restaurant delivery this Father's Day
---
While we wait for the day where we can stroll into and dine in F&B outlets, food delivery is the easiest way to have a celebration. And with these free islandwide delivery options with a minimum order of only $30 or less, you won't have to spend a fortune. 
On another note, do continue to support direct delivery from local F&B outlets! It'll help them out during this COVID-19 period and bring you a delicious variety of food. 
For more delivery articles: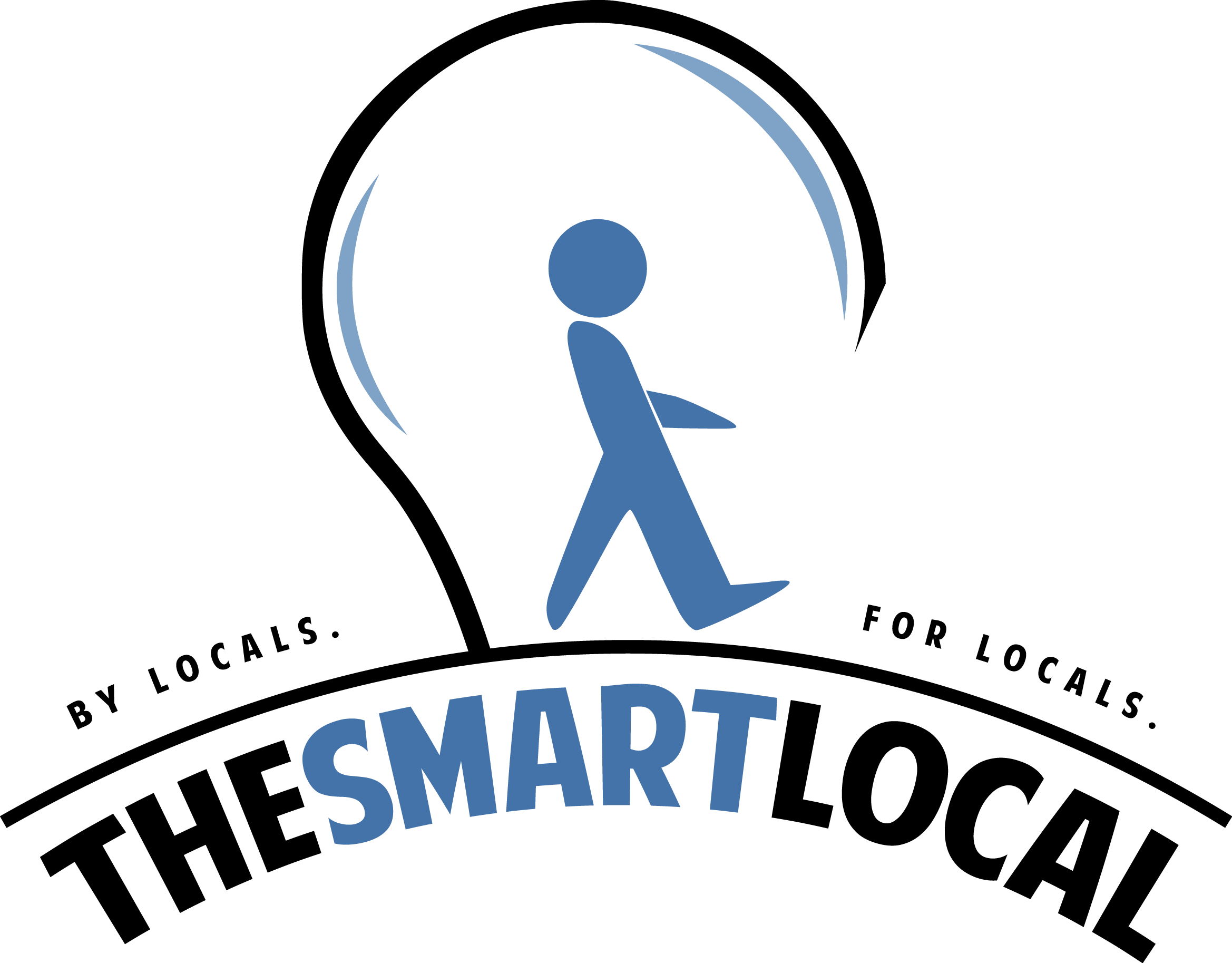 Drop us your email so you won't miss the latest news.