Best deals for June 2020
---

Best deals in June 2020
Image adapted from: TheSmartLocal, @spotlightstores
As we bid goodbye to May and the Circuit Breaker, we welcome a fresh start with June and plenty of fresh and irresistible deals. From discounted IKEA furniture to free chicken wings, here are some of the best deals of June 2020 to get a bang for your buck this month:
Other than retail therapy, check out these other fun things to do online:
---
1. Up to 70% off Esprit's online clearance sale
---
In case you haven't heard the news, Esprit is planning to close all their stores in Asia by 30th June 2020. While we're sad to see the brand go, fans of their apparel have one final chance to grab their chic apparel with this ongoing sale.
Everything from dresses to bags is going at up to 70% off on Zalora. To top that off, Zalora is also offering an additional 38% off for selected items with the promo code 38MWS when you spend a minimum of $99.
Promotion period: Until further notice
---
2. 4 Piccolo Latte for $9.90 at Coffee Bean & Tea Leaf 
---

Image credit: @coffeebeansg
If you need caffeine to keep you awake on the daily, be sure to check out Coffee Bean & Tea Leaf's latest promotion. At just $9.90 you'll get 4 cups of 8oz Piccolo Latte – which is similar to their classic Café Latte but has a higher coffee to milk ratio. Since there are 4 cuppas, there'll be more than enough to share with the fam. 
The catch is that you'll have to head down to one of their outlets before 11AM, daily, to redeem the deal. But don't worry, delivery options are in the works – stay tuned to their Facebook page for updates.
Promotion period: Until further notice
Opening hours: Varies depending on branch. Full list of opening hours here.
Website
---
3. Up to 50% off at Spotlight 
---

Image credit: @spotlightstores
Home is where we spend the bulk of our time these days. And if turning it into a comfy and aesthetic nest sounds like a good idea to you, check out Spotlight, which is now having a mega sale with up to 50% off their home essential products:
All bed linen: 40% off

All kitchen and dining: 30%-50% off

All party ranges: 30% off
While their sales page splits the items into the broad categories above, a little tip you need to know is that almost everything in the store – including craft products – is going at a slashed price. So make sure to dig deep into the other tabs and try not to add everything to cart.
Promotion period: Until further notice
---
4. $1 7-Eleven coupon booklets
---
For snack monsters who devour supplies of food as if their stomachs were black holes, 7-Eleven now has a coupon booklet on sale that gets you nifty discounts off your next few purchases. 
Priced at $1, the booklet offers up to $14 worth of savings. Deals within include a $1 voucher – that already offsets the cost price – and $1.60 off 2 packets of Kettle Chips.
Read more about 7-Eleven's $1 coupon booklet.
Promotion period: Coupon booklets will be sold until 14th June 2020, or while stocks last and redemptions are available until 30th June 2020.

---
5. 1-for-1 ramen and udon at Sakae Sushi (U.P. $16 each)
---

Maki (front), sushi (middle) and Teriyaki Chicken Ramen (back)
Image credit: @sakaesushisg
A nice warm bowl of Japanese food is sometimes all you need to brighten up an otherwise mundane day. To bless our mealtimes, Sakae Sushi is now offering a 1-for-1 deal on their ramen and udon. 
Ramen addicts can check out their Teriyaki Chicken Ramen (U.P. $15.90 each) which, after the promo, costs just under $8 per bowl. Those who prefer a bit more crunch can go for the Tempura Udon (U.P. $16 each) – complete with prawn, sweet potato and carrot tempuras.
Promotion period: Until 15th June 2020

---
6. $1.40 for Cities: Skylines game bundle (U.P. $41)
---

Image credit: Eneba
Steam and Nintendo Switch games have been allowing many of us to live our best lives indoors during this period through exploring different game realms. If you're looking for more variety to spice up game night, popular simulation game Cities: Skyline (U.P. USD$29~S$41) is now on sale on Humble at USD$1 (~S$1.40) – that's a crazy 96% slash!
The game essentially puts you in charge of building a bustling metropolis from scratch, complete with highways, schools and healthcare centres. Essentially, you get to be the boss of the place and turn it into a dream city you'd love to live in. 
Promotion period: Until 9th June 2020
---
7. Up to 50% off IKEA furniture online
---
Spending lots of time at home has finally inspired us to make some changes to our home – be it in the form of reorganising our desk space or packing our overcrowded wardrobes. For those who are ready to revamp your room to one that's Pinterest-worthy, head to IKEA's website for furniture going up to 50% off!

VEBERÖD Bench at $69 (U.P. $99) and PS 2014 Pendant Lamp $39 (U.P. $79)
Image adapted from: IKEA, IKEA
More than 500 items from sofas to lamps are listed on this massive sale, but that's not all – there'll also be Weekday Flash Deals with a limited quantity of furniture up for grabs daily so make sure to pop in to their website as early as possible to snag more discounts.
Promotion period: Until 31st July 2020
---
8. 2 free winglets with combo orders at 4Fingers
---
If "chicken is love, chicken is life" if your mantra, 4Fingers' free winglets is something not to be missed out on. To satisfy your K-style fried chicken cravings, SG Food Deals on Telegram has an exclusive deal that gets you 2 free wings with a takeaway purchase of a combo. To redeem, simply flash this image:
Image credit: SG Food Deals via Telegram
Promotion period: Until 30th June 2020
Address: Full list of outlets here
Opening hours: Varies depending on outlet
Website
---
9. Up to 50% off groceries at Warehouse Club Snack And Beverage Fair
---
Anyone can now refill their stash of snacks and beverages at Warehouse Club's latest fair. They're known for their bulk buys, value packs and direct-import products which lowers the numbers on your grocery receipts.
Access is usually restricted to members only but from now 16th June 2020, both members and non-members alike can look forward to groceries going at up to 50% off usual prices. Treats that you can get for your next Netflix binge include the fizzy Rok Kombucha ($7.95, U.P. $9.95) and McVite's Digestive Biscuits ($3.10, U.P. $5.40).
Read about our experience at Warehouse Club's Open House last year.
Promotion period: Until 16th June 2020
Address: 1 Joo Koon Circle, Level 3, Singapore 629117
Opening hours: 9AM-10PM, Daily
Website
---
10. 10-piece chicken set for $18 at KFC (U.P. $33.50)
---

June 2020 deals – KFC promo
Image credit: Eatbook
It doesn't matter if you're team Hot & Crispy or team Original – this KFC deal is one that'll leave you salivating. For both delivery and takeaway orders, their fried chicken is now going at just $18 for 10 pieces – more than enough to feed the whole fambam on your next fast food night.
Promotion period: Until further notice
---
11. 50% off mains and 1-for-1 deals at ToastBox 
---

Image credit: @toastboxsg
If you'd like some local fare for your next mealtime, ToastBox is now having a daily promotion from now till 7th June 2020 if you order through their e-store.

Image credit: SG Food Deals via Telegram
Deals to look out for include 50% off your second bowl of Sin Chow Fried Rice with Chicken Wing (U.P. $6.80 each) and 1-for-1 kopi or teh (U.P. $2.70 each). 
Promotion period: Until 7th June 2020
---
12. Up to 70% off skincare, shoes and jewellery with OnTheList 
---
Girls, if you're anything like me, the compulsion to shop online has probably only increased since we've started spending more time at home. The good news is that with deals like OnTheList's latest sale, we can go ham adding products to our carts with minimal damage to our bank accounts.

philosophy's bath products and fragrance
Image credit: philosophy
With this promotion, skincare brands like philosophy, known for their nourishing moisturisers and bath products, are going from 50%-70%. To prepare for the return of your social life once phase 2 sets in, you can also check out the elegant accessories from Monica Vinader and vintage flats from Pretty Ballerinas.
Read our full article on OnTheList's latest sale.
Promotion period: Until 4th June 2020
---
June 2020 deals in Singapore
---
Believe it or not, it's halfway through the year already and sadly, time has passed in the blink of an eye. But on the bright side, businesses are slowly resuming operations, with plenty of things going at half price and lower this month, from affordable furniture to Esprit wear. And that's the kind of half we want to celebrate.
For more deals like these, follow @sgfooddeals on Telegram.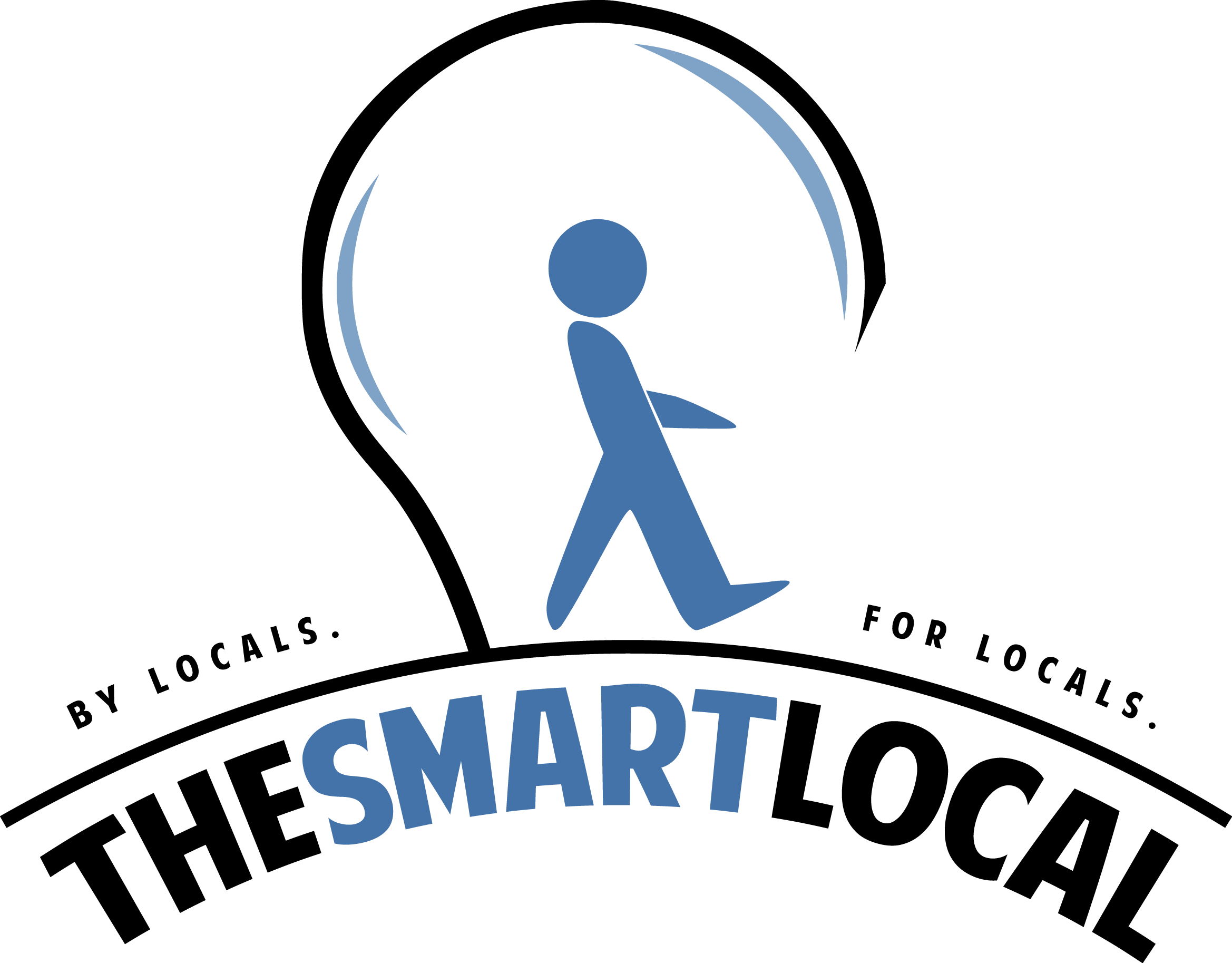 Drop us your email so you won't miss the latest news.