Free or cheaper items during COVID-19 pandemic
---

Free or cheaper things
Image credit (clockwise from top left): @farfetch, Sloli, @eighteenchefs, Steam
The Circuit Breaker may have ended, but Phase 1 of reopening means most of us are continuing to stay at home till it's safe to go out. But if there's something positive that has come out of this, it's that companies have been offering tons of free or cheaper items through discounts and freebies for us homebodies to tide through our self-iso life.
For a breakdown of what goodies you can kope, here are 9 free or cheaper things such as online concerts and high-end labels to keep our spirits lifted during trying times. 
Check out more activities that people are getting into here:
---
1. Activewear and shoes – sales at Sloli, Leftfoot, and Limited Edt
---

Image credit: @leftfootsg
Home workouts have been the trend when it comes to staying fit without being able to hit the gym. If you're in need of a good pair of shoes for your run around the neighbourhood, head on over to Leftfoot's IG flash sales. On top of that, sites like Sloli have stylish matching top and bottom sets going for half price during this CB season.

Image credit: Sloli
To top it all off, Limited Edt has 20% off selected jerseys for NBA fans. If you buy any basketball apparel or shoes, you'll be able to get any basketball for 50% off with the promo code "BALL50".
---
2. Online fitness classes – free sessions by Evolve MMA, Refuel Gym Academy, and Box Office Fitness
---

Image credit: @evolvemma
Speaking of home workouts, gyms and yoga studios have also brought their classes online for those who want to keep fit. Follow these free classes from well-known gyms like Evolve MMA, Refuel Gym Academy, and Box Office Fitness.
To add-on, fellow yogis won't be left out because Pure Yoga and True Fitness also have free online yoga sessions that are live-streamed on Instagram, making it accessible for everyone. 
Check out the different online gym classes you can follow.
---
3. Educational resources – free home-based learning and online courses
---
If you're looking to use your freed up time to amp up that resume, sign yourself up for free online courses. From photography to coding, these beginner-friendly courses are great to pick up useful skills during the unstable economy. 
That's not all – NTUC Learning Hub is also giving free classes covering the likes of business management, and workplace safety till 15th June 2020 when you sign up with them.
Your kiddos can also keep busy with some home-based learning. Parents can download educational material from Learning Store for kids from pre-kindergarten all the way to Primary 4. 
You can also check out these free Harvard courses to vamp up your CV.
---
4. Gas and electricity prices – cheaper tariffs
---

Image adapted from: @rayahope
Staying at home for an extensive period of time might have you worried about your utility bill shooting up. But you'll be relieved to know that gas and electricity prices are going down during the 2nd quarter of 2020.
Getting into the specifics, gas prices are going down by 0.7%, from 17.23 cents/kWh to 17.11 cents/kWh. Additionally, electricity prices will decrease by 5%, from 24.24 cents/kWh to 23.02 cents/kWh. So if you've been consuming more power during the stay-home period, you won't feel too much of a pinch with the new tariffs in place.
---
5. Video games – free games, trials, and major discounts
---

Tomb Raider
Image credit: Steam
Video game developers and distribution platforms  have been giving gamers free and discounted games and trials to make social distancing easier for those of us cooped up at home.
Steam has popular titles like Tomb Raider going for a whopping 88% off. Meanwhile Epic Games has released cult faves like Grand Theft Auto V and Borderlands: The Handsome Collection for free over the past month. 

Borderlands 2
Image credit: theRadBrad
If you're a fan of indie games, itch.io has a plethora of games like The Restless and Tôtem that are free or priced under $20. Don't forget to check out GOG for free 1990s games like Tyrian: 2000 and popular titles like Fallout for 70% off.
---
6. Theatre performances and concerts – free live stream shows
---

Mama White Snake
Image credit: @wildricesg
The COVID-19 pandemic may have resulted in festivals, concerts and live performances being cancelled or postponed indefinitely. But as artistes would say, the show must go on.
---
Theatre performances
---
Theatre fans can look forward to the free live stream of Wild Rice's Mama White Snake that's running from now till 7th June 2020. Afterwards, you can enjoy the live talkback sesh from 28th May 2020 at 8PM. You'll also be able to catch National Theatre's free live stream of Coriolanus starring Tom Hiddleston from 4th – 11th June 2020.
---
Music performances
---

Check out CLC's live set on Asia Rising Forever
Image credit: Allkpop
Even though K-pop award shows have been cancelled, you can still catch Kang Daniel and CLC's concerts online under Asian-American record company 88rising. They're also bringing the Asia Rising Forever onto YouTube for a free concert featuring famous Asian and Asian-American artists like Rich Brian, and Phum Viphurit.
For intimate online performances to groove to at home, watch Billboard Live At-Home for a compilation of 30-minute Zoom sets with international artists like Jason Mraz, Hozier, Princess Nokia, and Vanessa Carlton.

Miley Cyrus was recognised for her efforts in discussing news and self-love through Bright Minded
Image credit: @mileycyrus
You can also follow Miley Cyrus' IGTV series called Bright Minded where she interviews celebs via Instagram Live. From featuring drag queen Trixie Mattel to fellow Hannah Montana cast member Emily Osment, the series discusses varying topics like the celebs' hobbies, empowerment, and self-care.
Diplo, the DJ that produced hits like Major Lazer's Lean On and Chris Brown's Look At Me Now, has also jumped on the live stream bandwagon. He has a total of 4 weekly live stream shows with his project group, Major Lazer, along with other DJs like Dillon Francis, and Secular Sabbath.
---
7. Electronics and home appliances – sales from Challenger, Harvey Norman, and Courts
---

Image credit: @corsair
With everybody staying at home, people are taking the opportunity to upgrade their work and living spaces. Hachi.tech by Challenger has exclusive promos for different gadgets like headphones, webcams, and iPads for you to grab at discounted prices. Likewise, Courts has discounts up to 65% off gadgets and appliances such as laptops, tablets and even smart TVs. 
You'll also want to check out Harvey Norman's sale, now that you have more time for chores at home. Get household appliances like vacuum cleaners and air fryers at slashed prices.
---
8. High-end boutique brands – sales up to 50% off at Farfetch and Moda Operandi
---

Get a Burberry drip for less at the Farfetch sale
Image credit: @farfetch
For most of us, getting our hands on designer goods is a rare treat. But with discounts up to 50% off high-end brands from sites like Farfetch and Moda Operandi, now might be high time to cop them at cheaper prices. 
Big names like Burberry, Louis Vuitton and Balenciaga are a part of this major sale. Grab the timeless Burberry gingham shoes for 50% off at $710 (U.P. $1420), or the well-recognised Versace Logo Printed Swimsuit that's going for 40% off at $456 (U.P. $760).
---
9. Restaurant meals – takeaway deals and discounts
---

Bincho has 20% off for all delivery items
Image credit: @binchosg
Since dining in is still not allowed under Phase 1, restaurants have been rewarding patrons with a myriad of discounts, be it free deliveries, takeaway promos, 1-for-1 deals, and even half-priced meals. Our favourite restaurants like Haidilao, Tim Ho Wan, and Bincho are around to sate your cravings for almost every cuisine without breaking the bank.
Check out the list of food deals you can make full use of.
---
Things that are free or cheaper during the CB period
---
Many of us may be counting down the days till we can head out and hang out with loved ones. But on the brightside, you can console yourself at home by snagging good free or cheaper items through deals and discounts. Ranging from free workout classes to branded goods being sold for up to 50% off, these tempting deals and freebies can keep you occupied till life goes back to normal. 
Check out more stuff to can grab for less during this Circuit Breaker: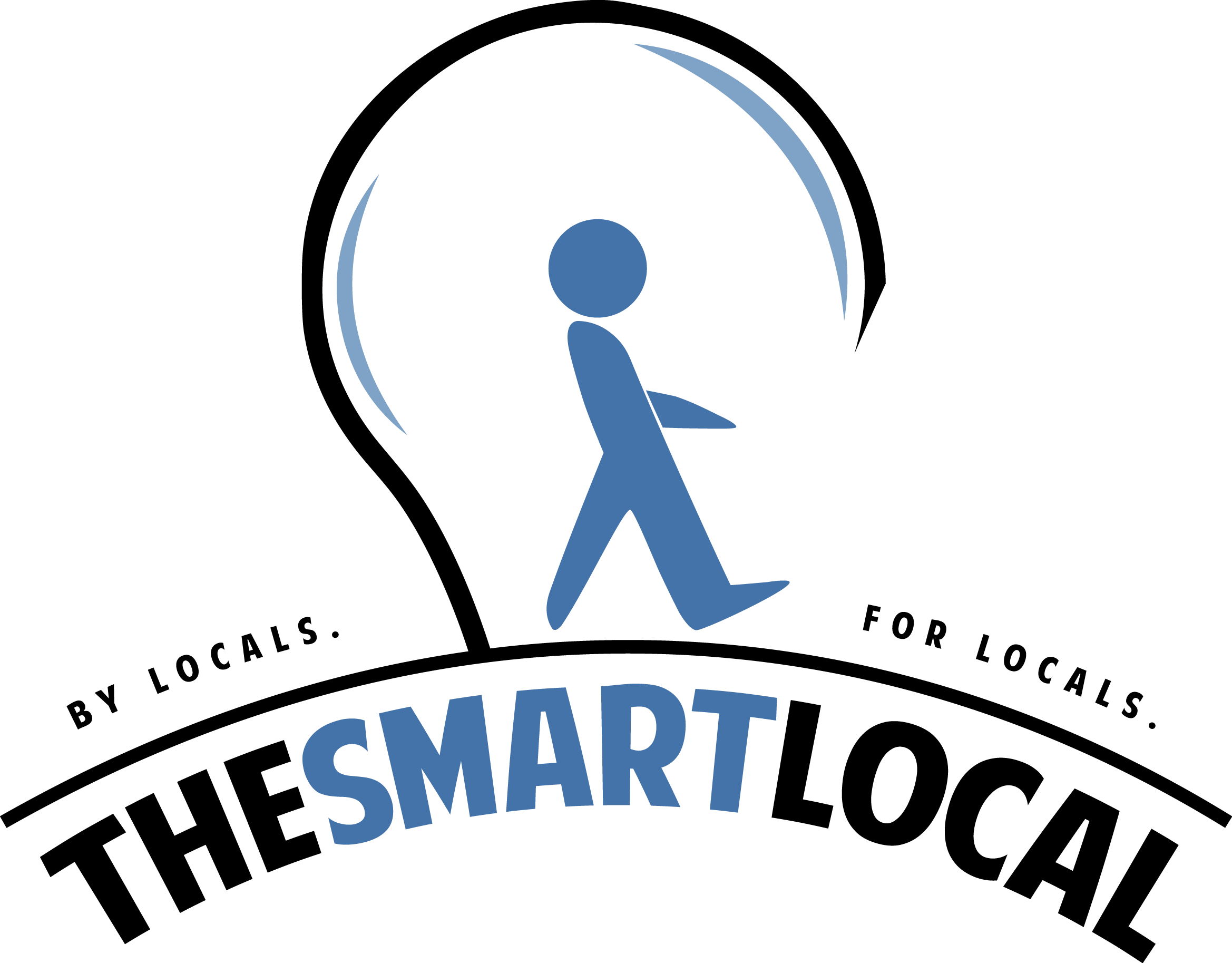 Drop us your email so you won't miss the latest news.