HDB BTO launches in Singapore – August 2020
---

Guide to August BTO launches
Image credit (L to R): TheSmartLocal, @noellemikazuki
For those seeking a new home, there's great news to end the Circuit Breaker with. The upcoming August BTO exercise will be the largest one yet – joined by May launches that were postponed due to countrywide closures. 
In addition to the May sites at Choa Chu Kang, Tengah, Tampines and Pasir Ris, this August you'll be blessed with 5 additional estates to pick from. Compared to past launches that average around 3 estates, the whopping variety of 8 locations this time also means a tougher decision process. To help you, here's an analysis on these sites scattered across the East, West, North and North-East of Singapore.
---
– Non-Mature estates –
---
1. Woodlands
---

Image credit: HDB
Total number of units: 2,110
Types of units: 2-room Flexi, 3-room, 4-room, 5-room
This time, there's only one project in a Non-Mature estate up for grabs, and it's in Woodlands. If splurging on a unit in a Mature estate isn't something you wish to do, this is the one to consider. It's a large space too, with a whopping 2,110 units up for ballot – which means that your chances in snagging a lucky number may be higher than if you were to apply elsewhere with fewer spaces.

Image credit: @zai1987
Despite being labelled a Non-Mature estate, the location of the plot itself is near all the amenities you'll need. For one, you'll be an easy 5-minute walk from Woodlands MRT Station, which gives you a direct route to town with both the red North-South Line and the soon-to-be-completed brown Thomson-East Coast Line.
Causeway Point and Woodlands Civic Centre where the library is are also right in the vicinity. Families with kids won't be short of convenient school options for all levels of education below University level. Among these 9 over options are Woodgrove Primary School and Republic Polytechnic.

Image credit: @velvetzdreamz
Should you want a bit of exercise, there's an ActiveSG Sports Centre with a pool, running track, and gym, as well as a park connector nearby.
View the full map here.
---
– Mature estates –
---
2. Ang Mo Kio
---

Image credit: HDB
Total number of units: 390
Types of units: 4-room, 5-room
Those who didn't get picked in November 2019's draw for Ang Mo Kio can now have a second chance – but it's still gonna be a tough fight, with only 390 units to be contested for. Out of these are solely 4-room and 5-room flats.
Being in a Mature estate in the North-East with good accessibility to town, these units are bound to be much pricier than those of a similar size elsewhere – so do be prepared to splurge extra, on top of the heftier price tags that larger flats already come with. Do consider your finances carefully before taking the plunge.
While the previous AMK launch is right next to Yio Chu Kang MRT, this new area isn't as developed as of yet. Apart from school options like CHIJ St. Nicholas, Mayflower Secondary, and Ang Mo Kio Primary and Secondary, there's not much else in the area. The nearest mall, AMK Hub, is around 20 minutes away via public transport.
However, you can look forward to the future Mayflower MRT Station being completed soon, which can take you directly to Orchard in a couple of stops. Walking from your block would take you only 5 minutes or so.

Canopy Garden Dining, a pet-friendly restaurant at Bishan-AMK Park
Image credit: Canopy Garden Dining
You also won't be too far from Bishan-AMK Park, a tranquil expanse of greenery with alfresco restaurants, a dog run, and even a garden spa.
View the full map here.
---
3. Bishan
---

Image credit: HDB
Total number of units: 470
Types of units: 2-room Flexi, 3-room, 4-room
If you want to stay in the Central side of the North-East, but would prefer to go for smaller unit sizes compared to the ones in AMK, then Bishan would give you more options.
This area would be more suitable for those who have cars, as the site has no existing or upcoming MRT stations within walkable distance. Both Braddell and Bishan MRT stations are at least 10-15 minutes away via bus.

The nearby Chung Ling Wet Market
Image credit: Shimona
It's still got a comfortable range of amenities nearby though. A 5-minute walk would take you to multiple coffee shops, a Thai eatery, a wet market for fresh groceries, and small neighbourhood supermarkets.

Image credit: My First Skool
Couples planning to have kids can take heart in knowing that there's a good selection of preschools and tuition centres in the area, including popular names like My First Skool, MY World, and PCF.
For those who wish to be closer to central Bishan, you might want to hold out a little longer – according to HDB, there will be more Bishan BTO projects coming up in the next few months or years, one of which will be right near Junction 8 and Bishan MRT. Reportedly, those should be ready by 2025, but be prepared for applications to be heavily oversubscribed.
View the full map here.
---
4. Geylang
---

Image credit: HDB
Total number of units: 420
Types of units: 3-room, 4-room

Local hawker fare from Old Airport Road Food Centre
Image credit: @noellemikazuki
Alright guys, stifle your laughter – this isn't the red-light portion of Geylang you might be thinking of. In fact, this cosy little spot is along Old Airport Road, right next to Old Airport Road Market & Food Centre. That means all the best affordable hawker nosh at your fingertips – shiok.
There are only 3- and 4-room units here, which is comfortable enough for couples and small families.

Golden Village at Singpost Centre with comfy Duo Deluxe seats
Dakota MRT station is less than 5 minutes away, putting you just one quick stop from Paya Lebar, where Paya Lebar Square, Singpost Centre, and the new PLQ Mall are located with a slew of food options, entertainment, and shopping.
View the full map here.
---
5. Tampines
---

Image credit: HDB
Total number of units: 690
Types of units: 3-room, 4-room, 5-room
Joining the 1,070 units in Tampines launched in May are 690 additional units across 2 plots during the BTO launch this August – making for one of the largest Mature estate BTO exercises yet.
For the August launches, both plots are located near each other. Currently, the area is rather industrial, with no other HDB developments in the direct surroundings. But with a future MRT station within walking distance in the works, there's no need to worry about ulu-ness as you'll probably see more shops, eateries, and supermarkets popping up in time.

Fan of IKEA's famous Swedish meatballs and fried chicken wings? Lucky you – hop over to satisfy your cravings with just a 5-minute drive or 15-minute bus ride. The massive Giant opposite will also have you going cray with what might be their biggest range of home essentials including snacks, furniture, and stationery.

Image credit: ER and Jenny
View the full map here.
---
New BTO launches for August 2020 in Singapore
---
For those keeping pace with BTO launches, August is the month to fight over Mature estates, all of which are in highly popular prime spots. As such, you can expect prices to be pretty steep. It's a good idea to sit down with your partner (or any family members you're applying with) and go through some careful budgeting before jumping into any decisions – as attractive as the locations might be.
Do also mentally prepare yourselves for possible disappointment – as previous numbers have shown, such areas are always oversubscribed, and not everyone will get a queue number that'll allow them to successfully progress on to the actual flat selection process. 
If you have a timeline to stick to and can't afford to risk having plans delayed in the event of an unsuccessful attempt, it might be worth exploring the option of a resale flat. AMK and Bishan, in particular, should have good resale choices with larger spaces than the new ones in the market.
As for those who are eyeing Woodlands, that's a pretty good deal as well – it's your one chance to snag a unit in what is probably the most convenient spot in the area. Plus, with over 2,000 spaces up for grabs, there will be more odds in your favour.
Meanwhile, you can check out our guide to applying for a BTO in Singapore.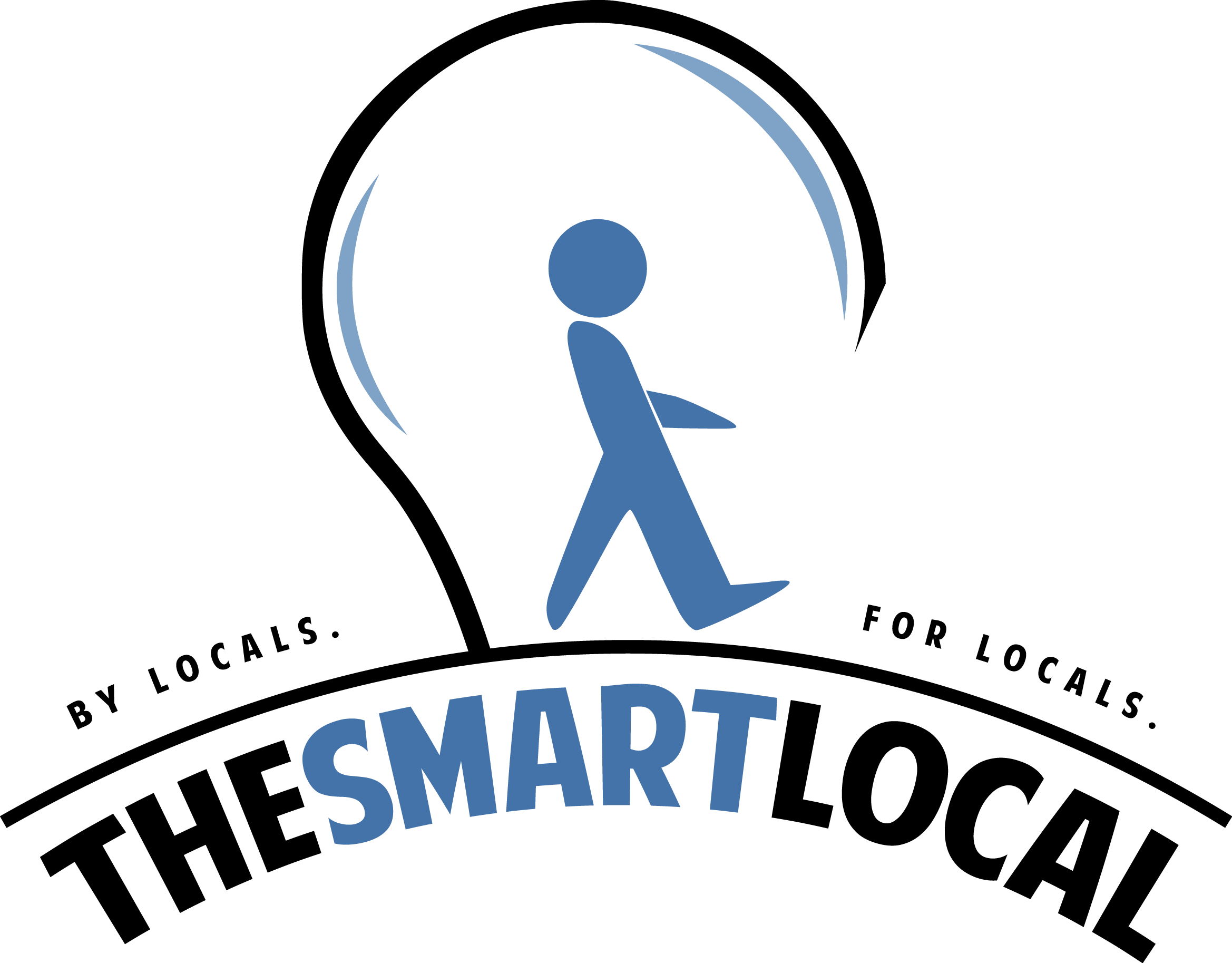 Drop us your email so you won't miss the latest news.