Bubble tea delivery in Singapore
---
Bubble tea delivery
Image adapted from: @ohfoodyhuin, @onezo.malaysia, and @michlovesfood_
Most of us are working from home till 4 May 2020, and besides conquering new goals like whipping up Dalgona coffee and home workout routines, we're all wondering how we'd quench our bubble tea cravings. Thankfully, most of our BBT joints are still open so we can sip on our milk teas and slurp our pearls all from home. 
Fulfil your brown sugar milk tea or passionfruit green tea cravings with these 17 bubble tea shops in Singapore – all offer bubble tea delivery.
Check out other things to do when working from home:
---
1. Gong Cha – QQ passionfruit green tea 
---
As a mainstay in Singapore's bubble tea scene, even non-BBT addicts would've tried Gong Cha at least once. They're known for their range of teas, with top picks like Earl Grey Milk Tea (from $3) and QQ Passionfruit Green Tea ($4.20). 

Image credit: @baking_taitai
They occasionally release limited edition drinks too – take their Creme Brulee Strawberry Latte ($5.50), which comes with a mix of strawberry and fresh milk that's topped off with a thick coating of creme brulee milk foam. 
Available on: GrabFood, foodpanda, Deliveroo
---
2. Tiger Sugar – brown sugar boba with "tiger stripes" 
---

Image credit: @yuliafoods
When Tiger Sugar first opened, it was a massive hit. Queues were unbelievably long, all for their famed Brown Sugar Boba (from $3.90). It's not surprising since this makes for one photogenic cup of BBT, with its striking brown sugar and milk swirls – almost like "tiger stripes", of sorts.  
Note: you can't customise your sugar level or toppings here. 
Available on: GrabFood
---
3. LiHo Tea – local flavours like SG fruit tea & avocado milk
---
With a name like "LiHo" – which immediately translates to "how are you?" in Hokkien – you know it's a homegrown Singaporean brand. It's made all the more obvious with drinks like Honey Avocado Milk (from $4.90) and Singapore Fruit Tea (from $5.10). 

Image credit: @eatstastyhojjuchew
You can even add on toppings like Brown Sugar Pearl ($0.70), Herbal Jelly ($0.70), and even Cheese ($1.50) for a foamy layer. Those who have yet to convert will be pleasantly surprised: there's a savoury kick to it that's similar to a New York cheesecake. 
Available on: GrabFood, foodpanda
---
4. Bober Tea – freshly made brown sugar 65°C pearls
---

Image credit: @sixpotsofhoney
Bober Tea's another homegrown brand, but one with a menu of new-fangled drinks. Besides classics like Bubble Milk Tea (from $3.30) and 3Q Milk Tea (from $3.70), they also offer concoctions we've yet to see elsewhere. For one, their Collagen Jelly Milk Tea (from $4.10) might even offer a slew of skin benefits. 
Their Brown Sugar Fresh Milk with 65°C Boba (from $3.80) is also a must-try, with pearls that are precisely cooked just so to absorb all brown sugar goodness. 
Available on: GrabFood, foodpanda, Deliveroo, Oddle
---
5. Koi The – golden bubble milk tea
---
Image credit: @chu.chucha
Another staple favourite: Koi, known for their high-level milk – the reason why their milk tea has a simultaneously creamy and rich mouthfeel. A must-try is their Honey Milk Tea and Hazelnut Milk Tea (both from $4), but those who are lactose intolerant might prefer drinks like their Oolong Tea Macchiato (from $3.30) or Yakult Green Tea ($4). 
They're also known for their Golden Bubbles (from $0.60), made from golden brown sugar for a bouncier texture. 
Available on: GrabFood, Deliveroo
---
6. Teabrary – cold brew & dessert tea 
---
Started by Mediacorp actress Vivian Lai, bubble tea kiosk Teabrary is another one to join the list of celebrity F&B ventures in Singapore. Besides quirky flask-shaped bottles, this particular shop prides themselves on using only Taiwanese tea leaves. 

Image credit: @ohfoodyhuin
Their cold brew series comes with flavours like Garden Raspberry Rose Oolong ($4.50) while their dessert tea range has drinks like Milk Tea with Pudding ($4.90) and Green Tea with Strawberry Jelly ($4.90). 
Available on: GrabFood, foodpanda, Deliveroo
---
7. Xing Fu Tang – brown sugar bubble tea
---

Image credit: @bitebybiting
Taiwanese BBT Xing Fu Tang is often hailed for their Brown Sugar Bubble Tea – they've got different variations of this, ranging from Black Tea Latte to Boba Milk. Prices start from $5.30 for an iced drink and you can choose toppings like Pink Boba and Grass Jelly for an additional $1.
Other drinks worth trying include their Matcha Boba Milk ($5.90) and Damascus Rose Tea (from $4.90). 
Available on: GrabFood
---
8. Milksha – black sesame & hojicha milk 
---

Image credit: @roquefort_baby
Good bubble tea is often divided into 2 key ingredients: milk and tea. With Milksha, they're evidently known for the former with their Fresh Milk Series. Try drinks like Hojicha Milk ($5.60) or Black Sesame Milk ($4.80) – they're just the right level of gao, with flavours subtly coming through. 
You can add on toppings like Honey Pearl, Grass Jelly, and Pudding for $1 each. 
Available on: GrabFood, Oddle
---
9. iTea – affordable bubble tea from $1.80
---

Image credit: @soymya2219
Bubble tea prices can be steep but we'd still eagerly fork out our lunch money for a cup. We wouldn't have to do so at iTea – they're one of the more affordable bubble tea joints out there, with drinks starting from just $1.80. They offer a broad selection too, from the standard Milk Tea ($2.30) to old-school flavours like the ice-blended Blue Coral ($1.80). 
Most of their outlets are in heartland areas like Hougang and Serangoon, so there's bound to be one that'll deliver to you. 
Available on: GrabFood, foodpanda, iTea app
---
10. Woobbee – pi pa kao milk tea 
---

Image credit: @woobbee
Although Woobbee's been around since 2010, they're mostly centred around the CBD area – with outlets in Chinatown Point and Tanjong Pagar Plaza. Quite a few local-inspired drinks are served here, like the Taro Milk Tea (from $3.40) and Pi Pa Kao Milk Tea (from $4.20), which is said to offer up herbal minty flavours we're all familiar with.  
Available on: GrabFood, foodpanda, Deliveroo, Woobbee (min. spend of $25)
---
11. R&B Tea – cheese brulee brown sugar milk tea
---

Image credit: @tewtheo
The brown sugar milk tea took Singapore by storm just last year, and R&B Tea was one of the frontliners with their Brown Sugar Boba Milk ($3.80). For a fancy variation, order it up with Cheese Brulee ($4.80) for caramelised brown sugar, cheese cream, and brown sugar pearls. 
There's an interesting range of toppings too, with Tea Jelly ($0.50), Crystal Balls ($0.80), and Cheese Cream ($1). 
Available on: GrabFood, foodpanda
---
12. Each A Cup – old-school drinks like Yakult tea & Oreo Crush
---

Image credit: @tokupon71_cafe
Each A Cup brings us back to simpler days: when our bubble tea orders were simply premixed drinks like Oreo Crush or regular milk teas. But the menu here offers up plenty of diverse choices too, from Roasted Milk Tea ($3.30) to Yakult Green Apple Jelly Green Tea ($3.90). 
What we like most is that their toppings are equally old-school – none of that fancy milk froth or collagen jelly here, but instead, childhood favourites like Mix Fruit Jelly and Almond Agar. 
Available on: GrabFood, foodpanda, Deliveroo
---
13. Sharetea – Okinawa milk tea 
---

Image credit: @grabfoodsg
Those looking for a refreshing cup of bubble tea will lap up Sharetea. While some BBTs have a noticeable lack of, well, tea of all things, this particular brand is known for its strong tea fragrance. Their Okinawa Milk Tea (from $4.60) is a solid choice but take it easy – it can be overpoweringly sweet with anything over 20% sugar.
Available on: GrabFood, foodpanda, Deliveroo 
---
14. Heytea – fruit teas & bubble tea cocktails
---
If you've ever wandered around ION's basement levels, you would've noticed the long queues at Heytea. As one of the most popular bubble tea shops in China, they're evidently making their mark in Singapore too. 

Image credit: @iris.nihao
Drinks here don't come cheap but they're one-off brews you won't find elsewhere – we particularly enjoy their Cheeze Tea like King Fone Cheezo ($5.50) and Jade Matcha Cheezo (from $5.90). Their Tipsy Grape Beer ($8.70) is worth a try too since it comes mixed with frothy beer for those who enjoy a midday tipple. 
Available on: GrabFood, Heytea Go
---
15. Playmade – pink cactus & black sesame handmade pearls
---

Image credit: @onezo.malaysia
Over at Playmade, their chewy pearls are special. You won't find your ordinary pearls here, but instead, choose from Pink Cactus, Black Sesame, Burnt Caramel, or even Chrysanthemum Pearls. Each topping is priced at $0.80 but you can also choose 3 Pearls ($0.80) for an even mix. 
They offer drinks like Tieguanyin Milk Tea (from $2.90) and Grapefruit Honey Green Tea (from $4.90). 
Available on: GrabFood
---
16. Hi Tea – cold brew fruit teas
---

Image credit: @hiteasingapore
At Hi Tea, it's where fruit teas shine. With their cold brew fruit teas like Watermelon Snow (from $4.20) and Grapefruit Ice (from $4.60), it's a refreshing drink to slog through your WFH days. Another beverage of choice would be their Cream Cloud Tea (from $4.20) where you can choose infused flavours like Oolong, Rose Pu Er, or Lychee Red. 
Available on: GrabFood, foodpanda, Deliveroo
---
17. Miss Tea – fruit teas & whipped cream milk teas
---

Image credit: @yyw
When struggling through yet another warm day in Singapore, Miss Tea's fruit teas offer up a refreshing break. Here, you can try drinks like Passionfruit Oolong Tea ($3.80) and Honey Dew Jasmine Tea ($2.80). Those who prefer a splash of milk will enjoy their Royal Tea Latte ($4.50) or Snow Crystal Milk Tea ($4.20) – both come topped with fresh whipped cream.
Available on: GrabFood, foodpanda, Deliveroo, Miss Tea (min. spend of $30)
---
Bubble tea delivery
---
Working from home doesn't mean you can't get your bubble tea fix. Granted, we're discouraged to leave our homes but can still easily order up from bubble tea shops like Playmade, Heytea, and Koi. With these BBT shops offering bubble tea delivery, we can have all the milk teas and fruit teas we want.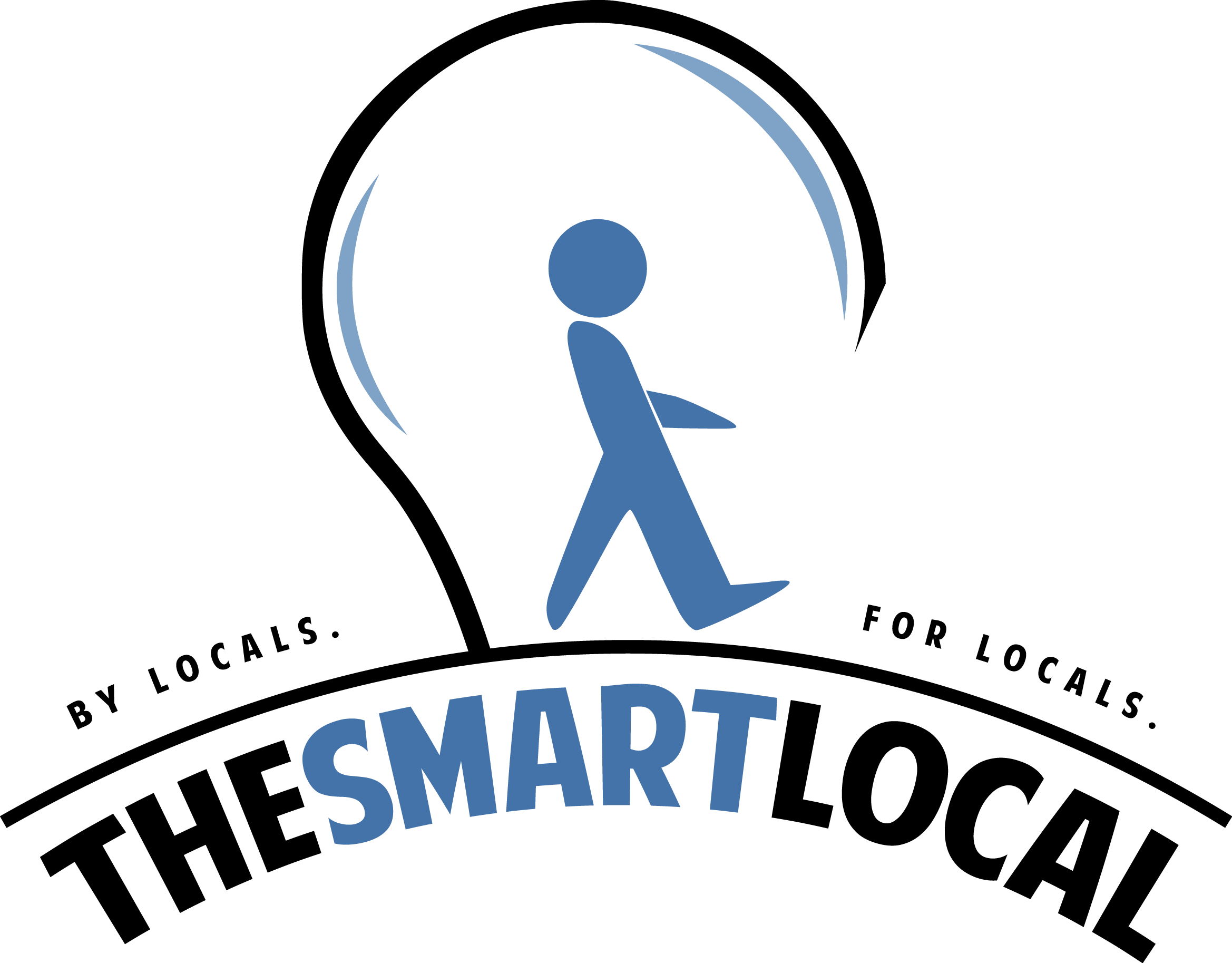 Drop us your email so you won't miss the latest news.