New mobile games in Singapore
---

Mobile games in Singapore. Image adapted from: Harry Potter: Wizards Unite, Pokemon Rumble Rush, BTS World
Dreary, long commutes are a thing of the past, and we can thank our mobile phones and speedy data connections for keeping us occupied throughout.
Because there are only so many Candy Crush levels you can conquer before burning out, we've rounded up a list of the newest mobile games in Singapore worth spending your data, complete with tips!
P.S. When playing mobile games, we know the pain of losing connection when going through underground tunnels, so you can ease that worry with Singtel's reliable LTE900 frequency. 
---
1. Harry Potter: Wizards Unite – Cast spells and live out your Hogwarts dreams
---

Image credit: @hpwizardsunite
Attention all Potterheads and aspiring wizards: you can all finally practice magic out in the open! Harry Potter: Wizards Unite is a location-based game where you'll brew potions, cast spells, rescue magical creatures, and even battle alongside other wizards against Death Eaters and Dementors. But if you want to fast track to Potter-like expertise, these tips will help with that:
Time is of the essence when you're casting spells. Although you have to "trace" each spell in order to cast it, don't worry about keeping exactly within the lines. Accuracy may be needed for bonus points, but your speed will also determine the quality of that spell. So be quick and diffindo that vampire!

Trace the blue lines to cast a spell
Visiting inns will give you the most Spell Energy – a resource needed to cast spells – but they're usually located in non-commercial areas, like local playgrounds and HDB blocks. Keep physically exploring different neighbourhoods, and you may just stumble upon an inn with a Turkey Dinner which will give you a whopping 10 Spell Energy reward.

From left to right: Brew potions, explore the virtual world, and unlock Portkeys.
If you want to rise through the ranks but you're missing rare fragments, the best place to earn these are through Portkeys. You can choose to unlock any of your 2KM, 5KM or 10KM Portkeys. That 10KM walk will be worth it, so leave your app open to clock in the distance. Not only will you get to teleport to rare places in the Wizarding World, you'll also get to collect some of the rarest items. 
While roaming around ulu 'hoods, make sure you're equipped with a reliable data connection like Singtel's 4G network so your progress won't go to waste. And since you'll be clocking in a considerable amount of steps, use Singtel to get free data through their StepUp programme on their app.
Download Harry Potter: Wizards Unite on Google Play and App Store.
---
2. Pokémon Rumble Rush – Add the rarest Pokémons into your Pokédex just by rapid tapping
---

Image credit: mynintendonews
If you're still itching to 'catch 'em all' but you've already completed your collection in Pokémon Go, there's a new game in town for you to conquer. Pokémon Rumble Rush is a simplified version that comprises battles. Unlike its predecessor, you don't have to physically explore places to hunt down Pokémons – just explore the virtual islands.

Explore islands and battle Super Bosses
Image credit: Nintendo Life
All you have to do is keep tapping rapidly during battles and your Pokémon launches into attacks, and you'll be on your way to defeating the Super Bosses of each level. Rarer Pokémons can sometimes be found in the vicinity of the Super Bosses, so try to explore those areas while you're there. 
To earn greater rewards from your attacks, wait for enemy pokémons to gather in a group before charging at them by pressing and holding the screen.
Your gear is important too – invest your coins into a single type of gear and upgrade it as soon as possible to strengthen it. Don't forget to take part in daily tournaments to earn coins quickly. 
P.S. If you're worried about missing rare Pokémons and losing hard-earned coins with wonky mobile connectivity, give Singtel's fastest and widest network a try. 
Download Pokémon Rumble Rush on Google Play and App Store.
---
3. Dr. Mario World – Treat strings of viruses with matching capsules
---

Image credit: Nintendo Life
Super Mario needs little to no introduction, and they've since entered the Candy Crush-like puzzle universe where you line up 3 colours in order to eliminate them. In Dr. Mario World you have to "attack" viruses with matching medicine capsules. There's no time limit so you can strategise how to clear up the board and rake in the highest points.

Image credit: Google Play 
There are two modes to play here: Stage mode which is a single-player campaign, and Versus mode where you can play against friends online. 
You'll have to stay online in order to play this game. And if you've experienced gaming on your commute only to go through a tunnel and lose connectivity, opt for a reliable data connection from Singtel that won't quit on you and cost you precious lives. 
To make sure you don't run out of lives throughout your battles, choose your first "hero" wisely because they all have different special abilities that you'll have to get used to. For a strong start, chose Dr Bowser – he has the ability to clear random virus rows which will come in handy to advance through puzzles without losing lives.
Download Dr. Mario World on Google Play and App Store.
---
4. Golf Blitz – Play with power balls through obstacle courses
---

Image credit: Noodlecake Studios
When you have the ability to virtually bounce balls off your friends, you know you're in for a fun game. Golf Blitz lets you do just that as you attempt to swipe your golf balls across whacky courses into the hole. 
Don't get too excited to start teeing off – study each course before starting, to formulate the most efficient way of completing it. This is especially important when you're competing against four opponents.

Image credit: Google Play
You'll be playing with more than just regular golf balls, of course. Make full use of your booster balls like the Super Ball for long shots. If you're in a tight space, use the Sniper Ball for more accurate aims. Once you unlock new power-ups, upgrade them straight away to easily beat your friends in Multiplayer mode. 
Download Golf Blitz on Google Play and App Store.
---
5. BTS World – Interact with your BTS oppas through texts and phone calls
---

Image credit: Netmarble BTS World
KPOP group BTS is back this year, not just with a new album, but also with their own mobile game! In BTS World, you'll get to experience managing your favourite BTS idols from pre-debut to superstar status. The game is filled with missions for you to conquer such as collecting member cards to open up even more missions. 
As the manager of the band, you'll have to maintain a good relationship with the K-pop idols. Do this by "texting" members of the band whenever possible and earn a big heart when you choose the right answers. You don't want to settle for getting just the small hearts so avoid picking answers that are too harsh.

Image credit: App Store
Fans would be glad to know that they can also unlock a goldmine of BTS media with this game. The fastest way to access 10,000 exclusive photos and 100 video clips is by gathering all the members and completing the band. This means that you'll have to prioritise completing the first chapter, so don't get distracted by side missions till then.
P.S. You'll likely need a speedy data connection when downloading your hard-earned photos and videos, and a plan with Singtel will cover you on that front.
Download BTS World on Google Play and App Store.
---
6. Helix Jump – Fall through a maze of platforms
---
In this simple yet addictive game, Helix Jump will keep you occupied as you attempt to guide a bouncing ball through a set of maneuverable platforms. If you hit any different-coloured panel, your run will end. The twist in this game is, you don't have control over the ball, you can only move the helix structure. 

Image credit: App Store
To earn greater points, take your time to line up 3 or more platforms at once. This long drop will also allow you to plough through a coloured panel while you focus on aligning the next set of platforms. 
If you're stuck between panels and you can't bounce the ball over this obstacle and into the opening, the best way is to give the structure a hard spin. Take advantage of the speed and momentum of the ball to whizz through the different levels.
Download Helix Jump on Google Play and App Store.
---
7. PUBG Mobile – Strategise with friends and be the last man standing
---

Image credit: @pubgmobile
PUBG Mobile has quickly become a cult classic in the past year, but it's still a top battle royale mobile game worth trying. In this game, you're dropped on an island with 99 other players and the main objective here is to be the last man standing.
The fun part about this game is its multiplayer function, so you can play with friends even if you're on-the-go. Once you're equipped with reliable connectivity from Singtel, make sure to set the graphics quality to high, so you have an edge in spotting other players. 
Having shooting skills may give you an advantage, but you have to be good at surviving as well. If you find yourself under fire, run haphazardly to lower the chances of being hit by a bullet.

Image credit: @pubgmobile
In this game, shotguns can be a life-saver in case someone sneaks up on you and you don't have time to aim. On that note, pick nearby covers when you move about and use short but quick movements to easily keep track of the enemies nearby. 
Download PUBG Mobile on Google Play and App Store.
---
Mobile games in Singapore for your daily commute
---
Gone are the days when you had to wait till you reached home to play video games on a gaming console. With these games available right on your mobile phone to accompany you on your daily commute, you'll no longer have to feel like you're wasting time. 
Plus, you have to admit it's pretty satisfying to accomplish beating game levels – it's the perk-up many of us need on a dreary work day. 
For more games-related articles:
---
Singtel's speedy network for the avid mobile gamer
---
Whether you're gaming on your mobile phone, computer or console, having fast and dependable internet speed is always an advantage. After all, nothing's more devastating than unlocking special power-ups or upgrading your heroes, only to experience a lag and lose everything. 
Just recently, Singtel copped 3 successive wins for 3 major mobile speed tests: Ookla, OpenSignal and IMConnected. To top it off, they scored the title of widest coverage at 99.9% based on Infocomm Media Development Authority's 4G Outdoor Coverage test just last year.
So if you're worried about losing your connectivity just as you arrive at that rare green inn in Harry Potter: Wizards Unite, hop onto a network that's as reliable as Singtel. They even have free weekend data with Singtel's XO plans, plus free data with every step you take with their StepUp programme on the Singtel App. 
You'll be able to play these new mobile games seamlessly with your buddies and have fuss-free gaming sessions during your daily commute.
#YOdulting with Singtel
This article is part of our #YOdulting series with Singtel, that helps young Singaporeans navigate their way through adulthood by bringing them ease, value, and convenience while living life to the fullest.
Other articles in this series: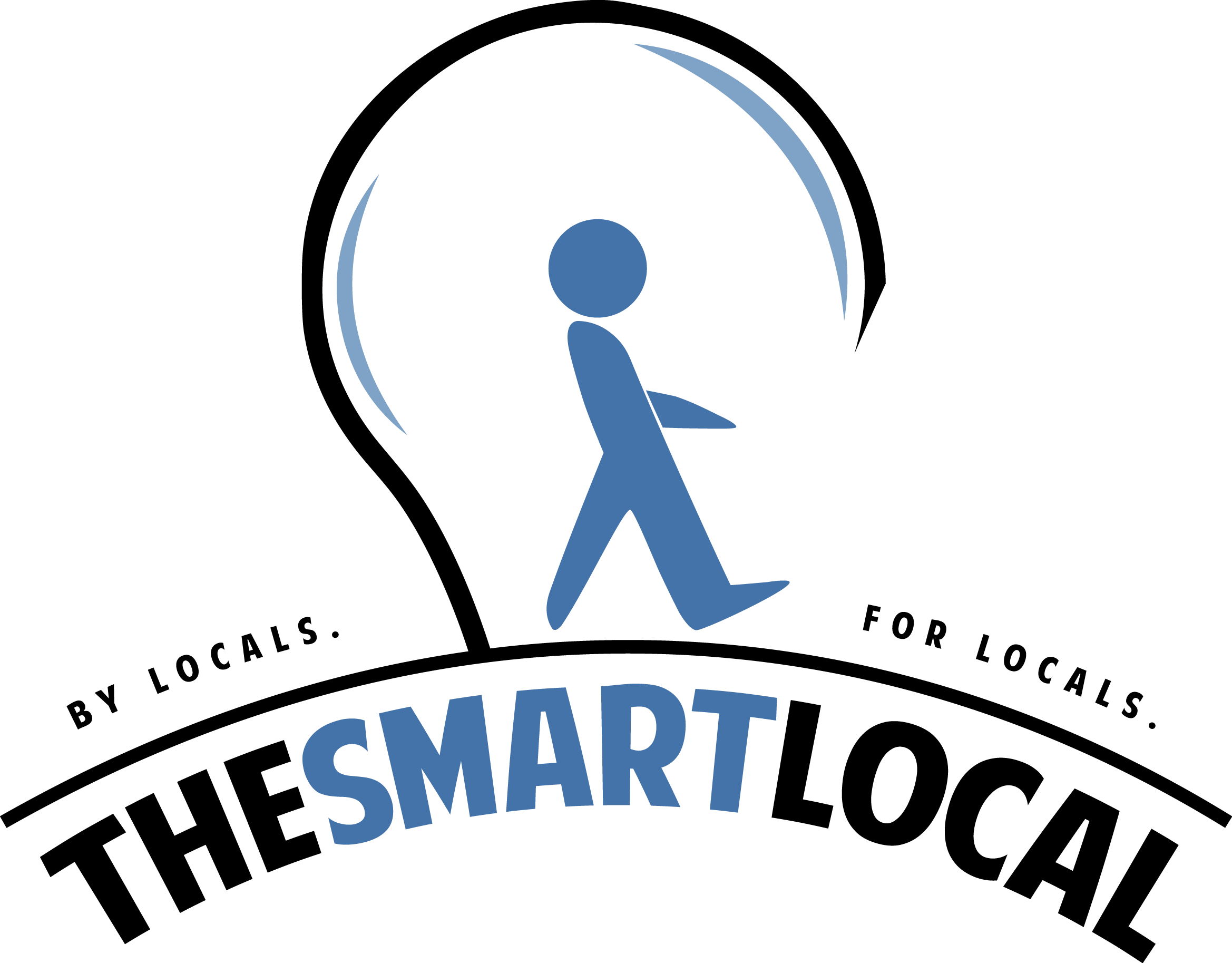 Drop us your email so you won't miss the latest news.