Tips to save money amidst inflation
---
Quick question: is anybody else panicking that they've spent the money that they intended to retire with on food, bills, and transport for just this year alone? Because same. Not gonna lie, but the recent surge in the cost of living means it's a miracle that there's anything leftover from your monthly paycheck. 
That, coupled with the 9% GST hike that's lurking, makes you seriously consider taking up a few side hustles. Then again, we are Singaporeans, and we have a special power of kiasu-ness. So, take a look at these tips to save money amidst inflation to save every single bit possible:
---
1. Order espresso shots & add your own milk to make a latte
---
Caffeine – we need it to function. But at $6.50 a pop, can we really afford to have our daily Venti latte without burning a hole in our wallets? We hear a resounding "no". 
Don't switch to 3-in-1 just yet. Got a coffee machine in the office? Make full use of that. Else, order an espresso shot that's less than $3 at the nearest cafe and add your own milk for a DIY latte. You'll save a couple of bucks, for sure. Otherwise, you can do double duty and #supportlocal by making the switch to kopitiam coffees. Surely the caffeine hit is just as good. 
If all else fails, refer to point #4 down the list, and start making friends with your buddies who tend to never finish their frappes. No judgement here!
---
2. Go grocery shopping after 8pm to get discounted meat & fish
---
If you're getting your groceries leisurely on weekend afternoons, you're doing it wrong. The real OGs know that going after 8pm can help score you meat and seafood that's marked down for the day. By aiming to hit the shop an hour or 2 before it closes, you'll likely locate a treasure trove of half-priced salmon, beef, pork, chicken, shrimps – you name it.
The only trade-off is that you'll have to cook it fast – after all, discounted fresh produce is usually on the verge of expiring. But hey, at least you get to put your meal-prep prowess to good use. 
If you're looking for a single meal, late supermarket runs can also help you score cheaper ready-to-eat meals. Places like Don Don Donki slash at least 30% off their bentos and sushi at the end of each day so feel free to fill up here. 
---
3. Join free food Telegram channels
---
Okay, so in our humble opinion, the NTU Free Food Telegram channel – which feeds broke students and people in need gourmet meals for free – is doing a great service. And we're not complaining.

Screenshot from: NTU Free Food Telegram Channel
The free food channel tackles the food waste problem by padding your empty stomach with leftovers found around the vicinity of the uni. If you're hangry, have exhausted your liquid funds, and need a quick bite for free, then turn to the NTU Free Food channel. Even if you don't live nearby, the trip to "Pulau NTU" will be well worth it. 
---
4. Dine with small eaters so you can clear the leftovers
---
Look, eating out is probably not high on your list of things to spend money on amidst inflation. But once in a while, you deserve a treat with your friends. When that happens, you have to be strategic: remind yourself to round up the small eaters so you can volunteer to clear the leftovers. 
This great tactic lets you eat good, spend quality time with your crew, and have extra munchies to bring home. Leftovers like rice and noodle dishes can be easily revived to their former glory and repurposed into the next day's microwaved lunch and dinner. 
Pro tip: Always say yes to hotpot so that you can pack the remaining broth home for a few bowls of homemade porridge.
---
5. Befriend neighbours to get free Wi-Fi
---
In school, we all learnt that it's important to know our neighbours and foster a sense of community with them. Now that we're all grown up, we should take that a little more seriously, and hopefully, cop some free Wi-Fi while we're at it. 
However you might feel about your next door residents doesn't matter, because their open connection will ensure that you can trim down a chunk of your bills. The key is to befriend many neighbours in order to get access to multiple routers. Ethically and with permission, of course.
That way, all 5 of your household members won't be sucking up the same bandwidth and slowing down the Internet connectivity.
---
6. Wash & reuse dabao containers
---
Don't waste your hard-earned dollar bills on fancy storage containers and silicone lunch bags. The dabao containers from your trip to the food courts are perfectly fine to carry around and will save you hella coins. 
You've spent anywhere from $0.10-$0.30 on these plastic beauties, so you might as well reuse them for a couple more meals. It'll help save the planet and your money at the same time. The same rule goes for plastic bags. 
Your mum's probably reaching under the cabinet below the sink for a shiny carrier to line bins as we speak, and you should do the same. Or, bring them along to the supermarket to lug your loot home and save the $0.05 shopping bag fee.
---
7. Scour dollar stores for household essentials
---
The mark of an atas individual is where they get their daily essentials. If you don't want to be caught dead paying sky-high premiums for artisanal groceries and toiletries worthy of being in a 5-star hotel, go ham at the dollar stores for your next grocery haul where bargain rules.
Image adapted from: Ian Ling
Chains like myCK and Valu$ have outlets across the island that let you stretch your dollar as far as the eyes can see. Lays chips and Barilla pasta for $1.50 a pack? Check. Giant boxes of granola bars that can feed a family of 10 for $3.50? Check. Toothpaste, cleaning supplies, and household products for $1 each? Triple check. 
Once in a while, there are major clearance sales and you should be there to ransack the aisles with as much fervour as last-minute shoppers on the night before Christmas.
---
Save money amidst inflation by shopping smart
---
Desperate times call for desperate measures. While the means to bring the cost of living crisis to an end aren't in your hands, there are a few money saving changes you can make to ease the pinch over the next few months.
Truth be told, at some point during your money-saving scheme, you'll probably want and need to shop. When that happens, make sure you shop smart and buy products without GST on iShopChangi website.
Whether you're searching for liquor, beauty products, or tech gadgets, rest assured that you'll be able to find it on the website. Those travelling in and out of the country will be able to put in an order 30 days in advance or up to 12 hours prior and pick it up at the airport. Or, have the goods sent straight to your local address so you won't have to lug heavy loot all the way home.
Image credit: iShopChangi
Great news: your GST-absorbed shopping won't be limited to online buys, as iShopChangi is taking to the streets for a limited time only.
Simply bring along your locally-issued receipts to the pop-up stores at the following dates and locations between 10am-9pm to claim a tax redemption* of up to $30 in the form of shopping credits. Furthermore, new Changi Pay users can stack another $10 off with a minimum spend of $50 on iShopChangi.com
Now till 3rd Sep & 8th-12th Nov: Wisma Atria

25th-29th Sep: Guoco Tower

18th-22nd Oct: Star Vista
*Terms and conditions apply.
Image credit: iShopChangi
No minimum spend is required, so gather your receipts and head on down. While you're there, try your hand at a round of The Great Whirlpool ball game to be in the running for prizes worth more than $30,000 in total. Up for grabs are an iPhone 14 and a slew of beauty and wellness goodies, electronic gadgets, and vouchers from Changi Pay, among others. 
Score extra savings on brands like Glenfiddich, Choya, Estée Lauder, Chow Tai Fook, Apple, and Nintendo.
Image credit: @ishopchangi via Instagram
To delight the shopaholic within, you can also look forward to event-exclusive deals on top of the GST-absorption. Savings you can expect include over 60% off cult classic beauty products across top international brands, jewellery and accessories at attractive prices, tech must-haves with discounts of up to 60% as well, and various types of alcohol at competitive rates.
You won't have to splash much cash to have a fulfilling shopping spree, as there'll be a selection of bargain finds marked down to cost $50 or less. Treasures include the nourishing Lao Xie Zhen Premium Boiled Essence Of Chicken ($49.90, U.P. $72.00) and Laneige's iconic Water Sleeping Mask EX 70ml + 75ml Set, available at $50 after a whopping 56% discount.
Image adapted from: iShopChangi
As a sweet treat to wrap up your tax-absorbed shopping trip, there will also be a candy floss machine available at the pop-ups. Choose from a selection of bright and colourful designs and savour a freshly-spun customised candy floss in just 60 seconds. Snap a couple of snazzy pics along their IG-worthy Rainbow Tunnels set-up as well.
Image credit: @ishopchangi via Instagram 
With the option to shop for tax-absorbed finds, plus the tips to save money amidst inflation above, you'll soon be rolling in dough and pulling in enough money to spend on your fancy cafe latte, daily. All that while working towards your saving goals, but we all need a little treat here and there.
---
This post was brought to you by iShopChangi.
Cover image adapted from: NTU Free Food via Telegram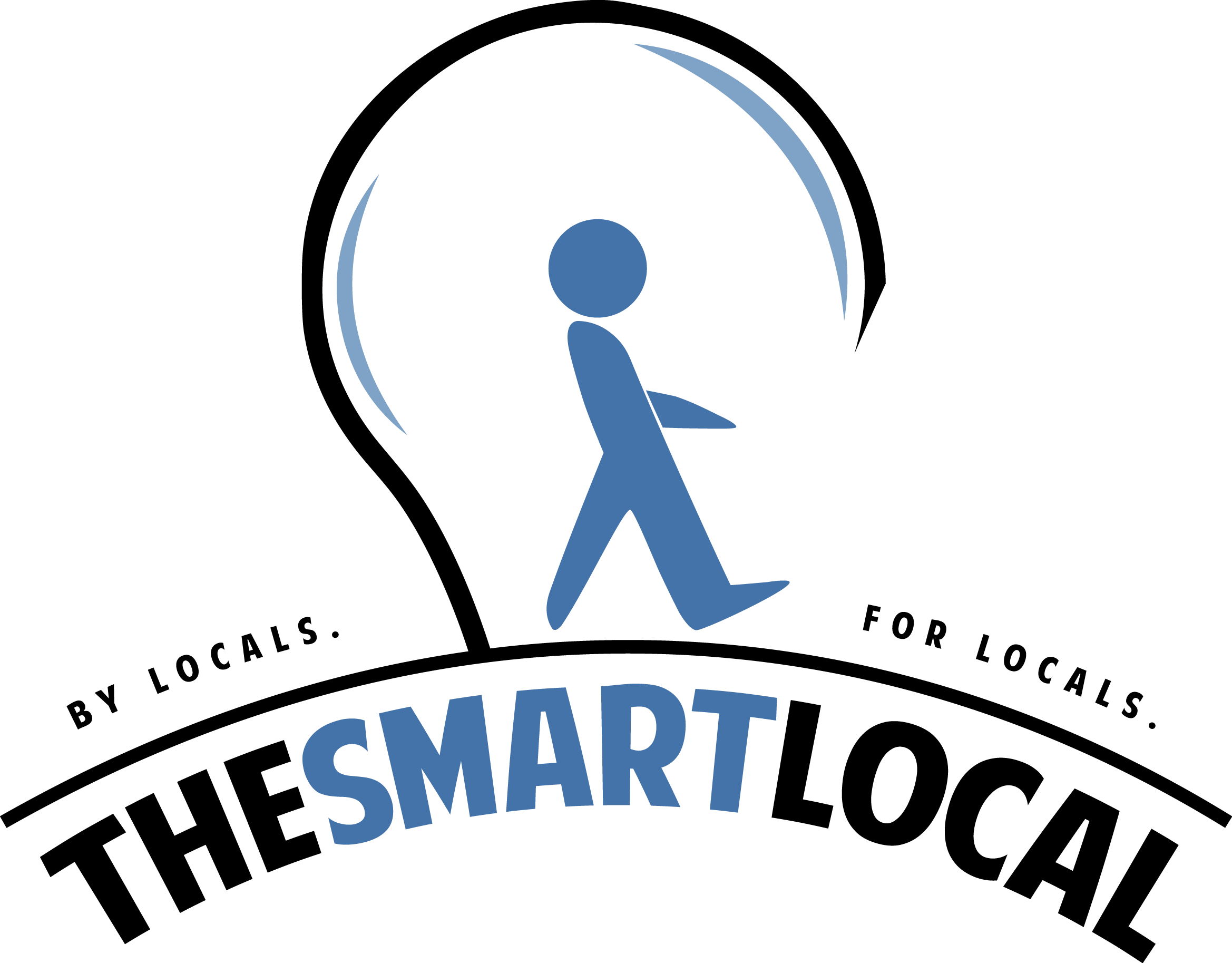 Drop us your email so you won't miss the latest news.