Best portable air conditioners in Singapore
---
"I love the heat in Singapore!", said no one ever. For the majority of us, a day out and about means packing a full bottle of water along, armpit sweat stains on our shirts and rushing into air conditioning at the first sight of a mall. 
Even staying home presents its fair share of heat and sunlight indoors on blazing days. Before you think the only place to hide is in a room with pre-installed air conditioning, think again. Here are seven best portable air conditioners in Singapore that will help keep you cool no matter where you are in the house.
Check out other similar articles here: 
---
Benefits of a portable air conditioner
---
Central aircon units tend to require frequent cleaning and servicing 
Besides its portability that makes it heaps more convenient, having a portable air conditioner also means you'll be saving costs from draining electricity and energy from your central unit. Plus, they considerably cost less and will require neither installation costs nor frequent servicing fees.
Plus, most portable air conditioners also have humidifying functions to help keep the air in your room clean and prevent common allergens.
---
Things to consider when buying a portable air conditioner 
---
Getting a portable aircon for your home isn't as simple as adding one to your online cart and checking out. Just like any other home item, there are considerations to take note of before swiping your credit card.
---
Size
---
Wall-installed air conditioning units are pretty much a standard size since they're mounted near your ceiling, but portable ones will require space in your home. This could range anywhere from compact sizes that fit on your work desk, to a standing area where it won't block your walking path. 
Take note of its weight and how convenient it is to move around too. If the one you're eyeing isn't light enough to carry it around the house, then it at least should have wheels fixed at the bottom so you can easily relocate it. 
---
Price
---
Portable aircons can be affordable, but it also depends on how powerful you'd like it to be. If it can cool down an entire room, you can expect it to set you back close to $1,000, while those for lighter use can cost just a few hundred bucks. Aim for one with easy maintenance that won't require constant changing of air filters too – those will be extra costs in the long run.
---
Energy consumption
---
Just like how it would affect your bills for traditional aircon usage, energy consumption is a factor when picking out a portable one too. To prevent excess usage which can result in a higher utility bill, opt for those with automatic shut-off timers or programmable thermostats so that they won't be left running overnight if you use them while you're sleeping.
---
1. Xiaomi Microhoo USB Air Conditioner – weighs just 1.2KG
---

Image credit: Lazada
For an air conditioner that truly lives up to its portable nature, the Xiaomi Microhoo USB Air Conditioner is all the rage at the moment. It charges up via a USB cable, before releasing cool air that's as low as 13°C, with the help of iced water. 
Yup, you read that right. With an attached container that can hold up to 1L of water, it'll help churn the iced water into cooling air to keep you sweat-free. It sizes up to 18CM tall and 20CM wide and can last up to five hours, perfect for placing on your work desk during peak-humidity afternoons while you work or study at home.

Image credit: Lazada
At just under $40, it's also by far the cheapest portable aircon you'll be able to find on the market, but the frequent charging after every 5-hour usage may result in some inconvenience. 
Price: $35.90 (U.P. $39.90)
Power: 6W
Weight: 1.2KG

Get the Xiaomi Microhoo USB Air Conditioner here.
---
2. Honeywell MN-10CES 10000BTU portable aircon – doubles as a fan
---

Image credit: Carousell
We've all been there – too cold when switching on the aircon, but too hot when it's just the fan. Honeywell's MN-10CES 10000BTU portable aircon gives you the best of both worlds. 
This model might not be the most space-saving at 75CM tall, but you'd close one eye for its ability to cool areas of up to 400 square feet – which is essentially an entire room. Whether it's to calm you down in your study room, or while you cook in the kitchen, you'll also be able to move it easily with its caster wheels. 
For cooler days, you can run its Fan Mode, which circulates a gentle breeze without the need for air conditioning.
Price: $699 (U.P. $1288)
Power: 900W
Weight: 29KG

Get the Honeywell MN-10CES Portable Air-Con here
---
3. Sona SACN6266 Portable Air Con – low noise for peaceful cooling
---

Image credit: Shopee
With no installation required, the Sona SACN6266 Portable Air Con will make an easy-to-use addition to your home. But even better than that, it's also relatively quiet with a noise level of only 55 decibels, meaning you'll be able to continue your day-to-day activities in peace.
On top of the up-down oscillation feature to ensure an evenly chilled room, it is also operated via a touch screen function and a remote control so you can adjust settings whether you're nearby or further away.
Price: $398
Power: 1245W
Weight: 26KG

Get the Sona SACN6266 Portable Air Con here.
---
4. Cool Focus Portable Air Conditioner – low electricity consumption
---

Image credit: Close Comfort
If you secretly enjoy opening the freezers in supermarkets just to feel the cool air, you're not alone. But you can get that same level of comfort all the time with the Cool Focus Portable Air Conditioner in your home.
It's one of the more energy-efficient portable air cons on the market, since it only uses 300W of power – that's about 75% less than what it would usually take for the same amount of cooling from other options. This means that it'll not only help you save slightly on your utility bill, but also on your carbon footprint to help you take a step towards being environmentally friendlier. 
Price: $649 (U.P. $699)
Power: 300W
Weight: 17KG

Get the Cool Focus Portable Air Conditioner here.
---
5. iFan IF9090 Portable Aircon – anti-bacterial tray to prevent dirt
---
Image credit: Shopee
Even though portable aircons require much less servicing than traditional central units, that doesn't mean that they should be completely neglected of the occasional wash down. But for something that won't require cleaning every other week, the iFan IF9090 Portable Aircon will do the trick.
It includes an internal anti-bacteria water tray, which means that germs and mould will steer clear of your unit for a while, and ensure cleaner, cooler air while you sit back and relax. The dust filter is 100% washable too.
Price: $359
Power: 1020W

Get the iFan IF9090 Portable Aircon here. 
---
6.  TCL Portable Aircon – 4-way air blow swing for max cooling
---

Image credit: qoo10
With a cooling area of up to 215 square feet, the TCL Portable Aircon will be a much-welcomed saviour on overbearingly hot days. The four-way air swing will help ensure different parts of the room get cooled equally, so you won't need to fight with your family member over the direction it's facing.
The double condenser feature also means no leaks and no need to clear out any excess water, since it will be evaporated together with the hot air. 
Price: $799 (U.P. $899)
Power: 2850W
Weight: 26KG

Get the TCL Portable Aircon here. 
---
7. EuropAce Epac 14T8 Portable Aircon – dual motors for faster cooling
---

Image credit: megadiscountstore.com
The EuropAce Epac 14T8 Portable Aircon's sleek, all-black design won't look out of place for minimalist, monochromatic homes – and its capabilities are as good as its appearance too. 
Featuring dual motors, it will lower the temperature of your room within seconds, and ensure a powerful breeze throughout. It also comes with adjustable louvres that go sideways or up and down, in case you prefer to focus the cool air towards a particular direction.
Price: $798
Power: 1600W
Weight: 31KG

Get the EuropAce Epac 14T8 Portable Aircon here
---
Choosing the best portable air conditioners
---
Beating the heat in Singapore doesn't have to mean a sky high monthly utility bill. Investing in a portable air conditioner can actually do wonders for your comfort at home – no matter which room you're frequently in. 
Read more aircon related articles:
---
The products have been ranked in terms of features and price from sources and reviews online.
Cover image adapted from (L-R): XiaomiToday, Close Comfort
Originally published on 23rd August 2020. Last updated by Josiah Neo on 21st May 2021.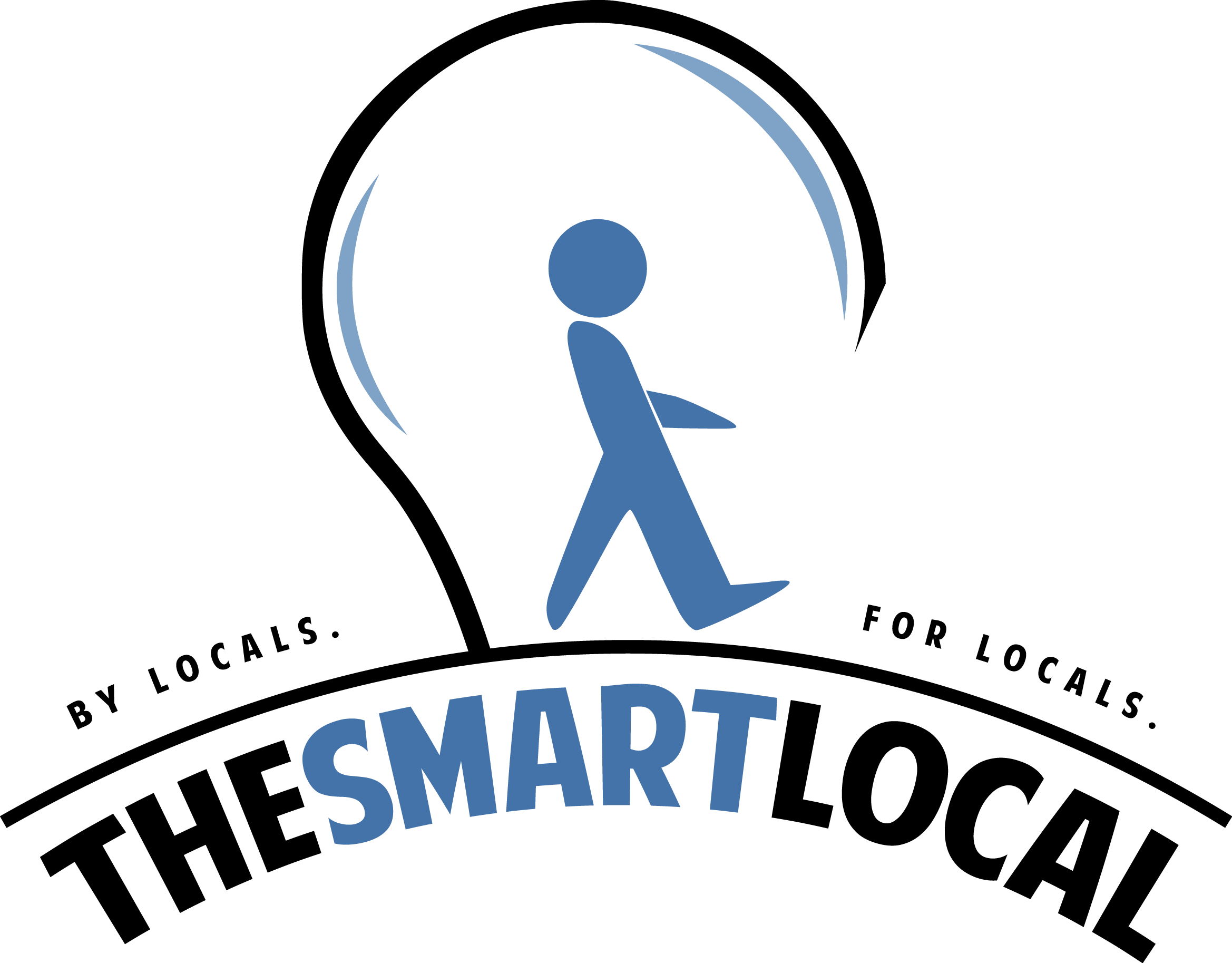 Drop us your email so you won't miss the latest news.