How to afford big ticket items
---
When I was a kid, the life of adults always seemed so glamorous. All your make-believe play sessions would finally be able to come to life: owning a beautiful home, driving a car, and having a family. Little did I know that all these big ticket items would come with equally big price tags. 
Nevertheless, it's not an unattainable dream. I spoke to seven Singaporean millennials on what their biggest expenses were, and how they managed to finance these: 
---
1. BTO flat – CPF & housing grants
---

Photo for illustration only
Like many of his peers, Assistant Finance Manager Jake Fu, 32, is well on his way to settling down with his girlfriend of five years. And like many before him, he's "sealing the deal" with the purchase of a BTO flat. 
"Our CPF savings helped us a lot, and I unknowingly accumulated quite a huge amount – enough to pay off that first 10% downpayment of my BTO," Jake explained, adding that it was financed with a HDB loan. "Contributing 20% of my monthly salary initially felt painful, but I realised I also get CPF contributions amounting to 17% of my salary from my employer.
He was also able to offset the purchase price of his house with the Enhanced CPF Housing Grant (EHG). Depending on household income, first-time flat buyers can get an EHG of up to $80,000.  
For Jake, his next steps and long-term plans now involve investments and adjusting his lifestyle to include his wife-to-be. "I advise people to live within their means," he said. He added that if you're purchasing a home, you'll need to carefully consider how much of your CPF you want to use for it, which will affect the amount you'll have for retirement. 
Pro tip: Use CPF's first home calculator to find out how much you can afford for a home purchase. 
---
2. Car – Long-term planning
---
Owning a car may be viewed as a luxury for Singaporeans, but for some, it's a necessity. 28-year-old Army Officer Charles is required to travel out of his office nearly daily, which made it difficult for him to face lengthy 1.5-hour daily commutes on public transport. 
Charles had owned a second-hand car. He had simply saved up for its downpayment and factored in the monthly payments, so he did the same when upgrading his ride. "I traded in my previous car, so after my downpayment of about $18,000, around 40% of the total cost was settled," he said. 

He also factored in the cost of fuel, maintenance, insurance and road tax to make sure it wouldn't overload his financial capability.
Image credit: Charles 
He took about two years to save up for the downpayment of his new car, explaining, "I started by working out if I could afford the downpayment, then subsequently looked at my monthly expenditure to ensure I don't end up spending more than I earn. I also took the next six to 12 months into account, to see if there were any big ticket items like a wedding, house or starting a family coming my way."
Charles added that living with his parents was a great help in easing his financial burden, so he could afford spending on the things he needed at that point in time. "Does sleeping a lot and non-stop gaming during my free time count as a factor?" he joked.
---
3. Having a baby – MediSave & subsidies
---

Photo for illustration only
Every parent knows that having a baby in Singapore can be a pricey affair. With prenatal check-ups, medical tests, and of course, the delivery of the baby itself, the costs add up to the thousands, depending on each individual's situation. 
For Group Editor Kimberly, 30, she opted for a subsidised scheme under KK Women's and Children's Hospital (KKH) for the birth of both her children. "I visited a private obstetrician for the initial scans just to confirm the pregnancy, then I headed to a polyclinic for a referral to KKH," she explained. "So all in all, 95% of the entire cost was covered by MediSave and government schemes." 

Image credit: CPF Board
Under KKH's subsidised scheme, Kimberly said she was able to get a 50% subsidy on her regular prenatal check-ups. She also managed to offset the cost of natural childbirth – about $3,000 inclusive of an epidural and aftercare – with MediSave reimbursements.
This made it easier for her to channel her finances towards purchasing necessities for the new baby, her kids' general upbringing, and their enrichment classes. 
Pro tip: Save all pre-delivery care receipts, including ultrasound scans, prenatal consultations, tests and medication. The hospital you deliver at can help you claim these expenses – including the delivery – under the MediSave Maternity Package. 
---
4. Home renovation – A personal loan
---
By the time it came to planning renovations for his home, Siva, a 34-year-old Pilot, had to take a personal loan for it. He had already depleted his CPF and personal savings to pay for his resale HDB downpayment and mortgage, a decision that was made after renting a place to live for four years. 
"I was bleeding money each month, so I bit the bullet and bought a resale flat. Unfortunately, it was 30 years old and needed a complete overhaul," he said. "I figured that it would be cheaper to pay back a loan rather than having to continue renting for the next five years. This would've hindered my ability to save up for the reno itself." 

Renovations typically cost in the tens of thousands. Siva took a personal loan as its interest rate was lower than renovation loans at that time.
Photo for illustration only
Siva agreed he could have done more to avoid taking a loan, which now ties up his cashflow for the next five years. He mused that he could have started investing earlier on, adding, "Being more prudent with my cash would've helped a lot too. I tend to splurge on fancy food and conveniences like taking taxis."
For him, taking a personal loan on top of depleting his CPF and savings was a wake-up call to take long-term planning more seriously. "I learnt my lesson so I'm now making plans to ensure I have enough for my old age," he said. "I plan to top up my CPF savings for retirement after I'm done paying off my personal loan." 
Pro tip: Your CPF savings earn interest of up to 5%* per annum. Topping up your CPF savings can help you leverage on the high interest rates, allowing you to save more for retirement.
*Note: Includes extra interest on the first $60,000 of a member's combined balances. T&Cs apply. 
---
5. Parent's medical issues – Insurance & family members
---
In recent years, 27-year-old Account Executive Ahmad has been helping to look after his dad who has serious health issues. "Thankfully, it's a collective effort from my mother, sister, and myself. My dad also had insurance. This meant that about 70% of his hospital and dialysis bills was covered when he first discovered his kidneys failed," Ahmad explained.
He added, "But with the regular clinic visits and dialysis, it took a toll on us financially as it still amounted to $2,000 – $3,000 a month, even with additional government subsidies. He also developed other issues such as diabetes, which resulted in my dad having to amputate his leg." 

Dialysis can cost more than $4,000/month in Singapore without subsidies
Image credit: Wikimedia Commons
Ahmad then had to factor in the cost of hiring a helper to help with keeping an eye on him. In order to support this, he's put big purchases such as housing on hold, and has no immediate plans to get married and start a family just yet. 
"The plan is really to climb the corporate ladder and look for ways to increase my family's income," he explained. "Maybe rent out rooms, or seek local aid from organisations like the Ministry of Social and Family Development (MSF), or make really safe investments." 
---
6. University fees – Odd jobs & financial aid
---
Chow, a 25-year-old Content Strategist, didn't have a typical university experience. While slugging through papers and exams, she also worked multiple part-time jobs to pay for her own tuition fees. "When I was younger, I assumed that all debt was undesirable, and I was not keen on taking up a loan and paying interest on top of an already hefty bill," Chow said. 
Thanks to the Ministry of Education (MOE) Tuition Grant, Chow's annual school fees at National University of Singapore (NUS) were subsidised from $31,800 to $9,450. She was also able to qualify for NUS' financial aid which covered about 25% of her fees. 
Chow on how she paid her way through university
Still, she had to make and save money to tide her through her studies. Her part-time work included everything from manning a froyo counter and working events, to internships and even singing gigs. Chow also practiced an extremely frugal lifestyle: "Spend on necessities rather than desires. I lived off secondhand stuff and had no nice meals, so I basically never indulged in anything." 
This also spurred her to start dabbling in investments such as using a robo advisor, to find an alternative income avenue for the future. "I started after chatting with my peers," she said. "Many kids in my school were actively investing or learning how to do so, so I listened and learnt what I could." 
---
7. Wedding – Careful budgeting 
---
When it came to her wedding, Nadia, a 31-year-old Data Analyst, didn't want to burden her parents with a five-figure price tag. Instead, she and her husband used cold hard cash to pay for their 220-strong wedding. They also took advantage of using credit cards with cashback on big payments.

Photo for illustration only
"We set up a budget on Excel which was based on projected angbao, plus savings we could dip into and some buffer cash," Nadia explained. "This helped us avoid splurging on venues that were too expensive, or on stuff we didn't find necessary like a wedding video and live music." 
They also purchased their resale flat around the same time, although it didn't interfere with the cost of their wedding since they used part of their CPF for it. 
Nadia advised, "Read up more on smart ways to make your money work for you, whether it's through topping up your CPF or using certain credit cards for cashback." She added, "It's also important to have savings beyond the 'here and now', especially for future milestones like a car, having kids, or for retirement." 
Pro tip: When booking a wedding venue, negotiate for value-added services, such as audio visual equipment or table centerpieces. 
---
Planning your finances for big ticket items
---
As we check off boxes of adulting, it's always handy to brush up on our financial literacy to help us achieve milestones more easily, especially when it comes to big ticket items. Whether it's to purchase a home, to invest, for retirement, or even to help with medical bills, it never hurts to have some form of financial planning to set the groundwork.
That said, Singaporeans have safety nets they can use such as CPF. Learn how to plan your finances and grow your savings with CPF in the "So You Think You Can Count" YouTube series. Watch local influencers such as TheSmartLocal's Fauzi go head-to-head on finance-related challenges. 
You will also be able to pick up handy tips from finance personalities. They'll cover topics such as the basics of CPF, how to grow your wealth, and how to plan your finances for your first home and raising kids.
If these big purchases are on your horizon, it's never too late to start putting your finances at the top of your priorities. 
---
This post was brought to you by CPF Board.
Cover image adapted from: @chowjiahui & Charles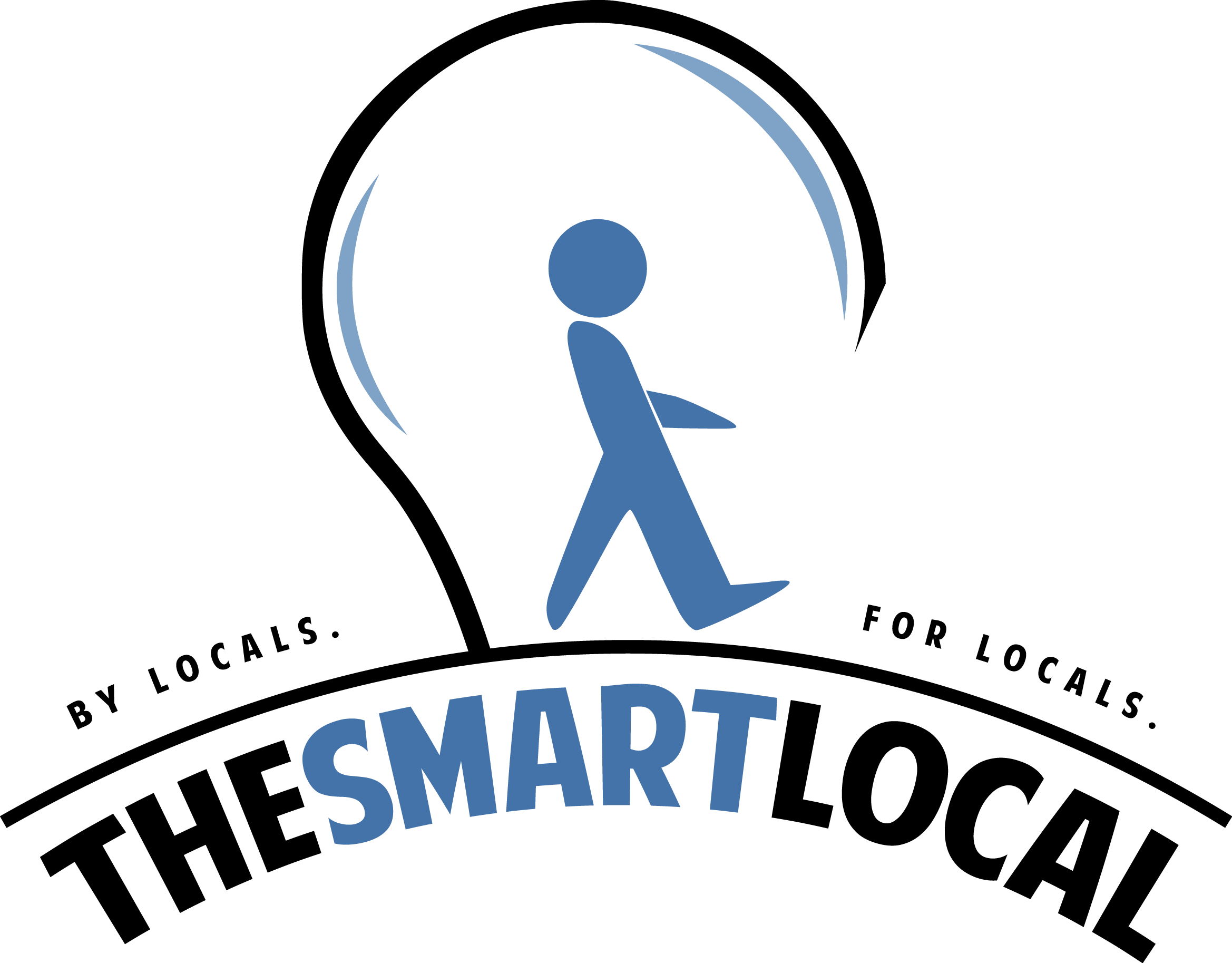 Drop us your email so you won't miss the latest news.