Maintaining kitchen & home appliances
---
We spend hundreds of dollars on home appliances, from big-ticket items like fridges and washing machines to smaller ones such as vacuum cleaners and blenders. So it's only natural that we want them to last as long as possible to get the most mileage out of our investment.
Most of all, there's nothing more cumbersome than having everyday appliances breaking down on us. If you've ever had all your food go bad from a dead fridge, you'll get my drift. Luckily, there are ways to extend the lifespan of our kitchen and home appliances. Here's a list of simple tricks you can adopt so you won't have to worry about changing them every other year.
---
1. Avoid overloading your washing machine
---
Whether you come from a large household or just are a little bit of a penny pincher when it comes to the utility bill, we all know the satisfaction that comes from washing a full load of dirty laundry. Some of us even go as far as to hoard clothes so that we don't "waste water" or electricity.
If you're guilty as charged, get this: overloading the washing machine can actually cause long-term damage to its drum and motor, and result in your clothes coming out less clean. Usually, a peek into your washer's manual will reveal the grand amount it can handle, but if the manual is long gone, you can select the right wash setting depending on your load type.
Another trick is to use the one-hand rule: your hand should comfortably fit in the drum with all your laundry in. Alternatively, opt for washing machines with load sensors. Bosch washing machines for example have cutting edge pressure and water sensors that measure your washing load and adjust water intake so you can save water and costs.
---
2. Do a cleaning wash with no load occasionally
---

Image credit: Youtube – OUR IRISH FAMILY
While it does the washing for you, your washing machine needs to be washed too. Over time, there'll be soap residue and buildup on the drum which may cause your clothes to come out smelling funky or worse, with a layer of residue on them.
On average, it's good to put your washing machine through a deep clean cycle at least once a month. You can do so by running a hot wash cycle with no clothes, a cup of baking soda in the drum, distilled white vinegar in the dispenser. After the initial cycle, clean the drum with a sponge and vinegar water, before running another hot wash cycle to rinse it.
---
3. 
Cover and seal food items in the fridge before putting them in
---
We've all been told by our Asian mothers that it's a cardinal sin to put hot food into the fridge without letting it cool. Why? Because this ups the overall temperature of your fridge, making it work harder to keep cool. But aside from that, letting your food sit in the fridge might be a mistake you've been making.
Leaving food uncovered in the refrigerator not only causes cross contamination and bacteria growth, but also causes the build-up of moisture which puts a strain on your fridge, making it work extra hard to keep moisture levels low.
---
4. Clean blenders immediately after each use
---

The Bosch ErgoMixx Hand Blender has 12 variable speeds and a turbo function so you can blitz all stubborn food particles away
While it's utterly satisfying to watch food be pulverised to smithereens, cleaning our blenders is something most of us dread doing. And with so many small – and sharp – components to wash, it's easy to see why.
But putting off washing your blender will inevitably lead to its inefficacy as a result of dull blades. Why? Food left on the blades hardens and becomes increasingly hard to remove. To avoid having to scrape every nook and cranny of your blender and its blades, try cleaning it right after each use.
For handheld blenders like the Bosch ErgoMixx Hand Blender, the best way is to fill a jar with warm water and add a drop of liquid detergent before blending the contents at low speed for a short while. Then, rinse it with water and clean your blender with a damp sponge.
---
5. Remove stains and grease in the oven with baking soda and water
---
Oven stains, grease and burnt food residue not only make your oven look gross, but can also cause your oven to work less efficiently. If you use your oven regularly, give it a thorough clean with baking soda and water every couple of months. Alternatively, cleaning gels also work wonders to remove burnt residue food and stains.
Some modern ovens such as the ones from reputable brands like Bosch have a Pyrolytic self-cleaning function that lets you choose the intensity of the clean cycle from three settings and heats up to 480° to melt away stubborn dirt and grease. The only thing you have to do is give the oven a wipe-down after.
---
6. Clean vacuum filters every week to ensure great air quality
---
For those of us who value clean air at home, you'll know how important it is to vacuum your home frequently to keep dust and dirt at bay. On top of that, regular cleaning of your vacuum filter is required too to maintain efficiency.
Some vacuum cleaners such as the ones from Bosch have washable HEPA filters which filter out tiny dust particles from the air. These kinds of filters are the easiest to clean – all you have to do is rinse them with detergent and water before leaving them out to dry.
---
7. Disassemble parts before cleaning a kitchen machine
---

Bosch kitchen machines are easy to clean with easily removable attachments
Kitchen machines are a godsend for housewives/husbands thanks to their versatility. But this comes as a double edged sword as you're then left with the hassle of all the parts that come with one. To maintain your kitchen machine, be sure to disassemble the necessary parts before cleaning them so you won't have unwanted food residue stuck in between.
For non-electric attachments, you can soak them in hot, soapy water before rinsing and drying them. As for the machine itself, wipe it down with a damp cloth or sponge dipped in soapy water. For hard to reach spots, consider using an old but clean toothbrush to scrub dirt out.
---
8. Prevent scorching by using the appropriate heat setting on your iron
---
To prevent burn marks and make your iron last longer, always make sure to use the right heat setting when ironing your clothes. Aside from the risk of burning and damaging your clothes, too much heat may also leave burn marks on your iron, making it harder to clean while decreasing its life span.
When ironing, use a low heat setting for silks and synthetics, medium for wool, and high for cotton and linen fabrics.
Pro tip: start by ironing on a lower heat setting than recommended and then working your way up as needed.
---
Extend the lifespan of your home & kitchen appliances
---
Whether you're a house husband, housewife or someone who loves baking, you'll know the importance of investing in high quality home appliances. If you've already put in precious dollars for these appliances, then extending their shelf life beyond a mere 1-2 years could just mean a couple more steps in the cleaning process.
---
Shop for quality home appliances at the Bosch Smart Savers Fair
---
If you're looking to replace a wonky refrigerator or that defunct mini blender you bought online, Bosch's Smart Savers Fair presents you with the opportune moment. From now till 30th April 2021, you can look forward to exclusive discounts on Bosch ovens, washing machines, vacuum cleaners when you embark on your weekly grocery runs.
All you have to do is to collect Bosch cut out coupons from Farmhouse milk cartons and visit the following COURTS outlets to trade them for discounts:
Megastore

Causeway point

Toa Payoh

Ang Mo Kio

Somerset
You can get Bosch products like the CleverMixx Hand Blender (U.P. $79) for just $9 + eight coupons or the Serie 8 10KG front loader washing machine (U.P. $4,399) for just $1,899 + eight coupons (exclusive at COURTS Megastore). You'll have to be quick though as there are limited sets available.
In addition to the Bosch Smart Savers Fair, you can enter a lucky draw to win a Bosch Kitchen machine worth $549 whenever you purchase $5 worth of Farmhouse milk. To participate, all you have to do is send an SMS to 8822 6088 in the following format: FHBOSCH<space>NAME<space>RECEIPT NUMBER.
Only receipts dated from 1st April – 13th June 2021 will be accepted and 10 winners will be notified by phone.
---
This post was brought to you by Bosch.
Photography by Natalie Ng.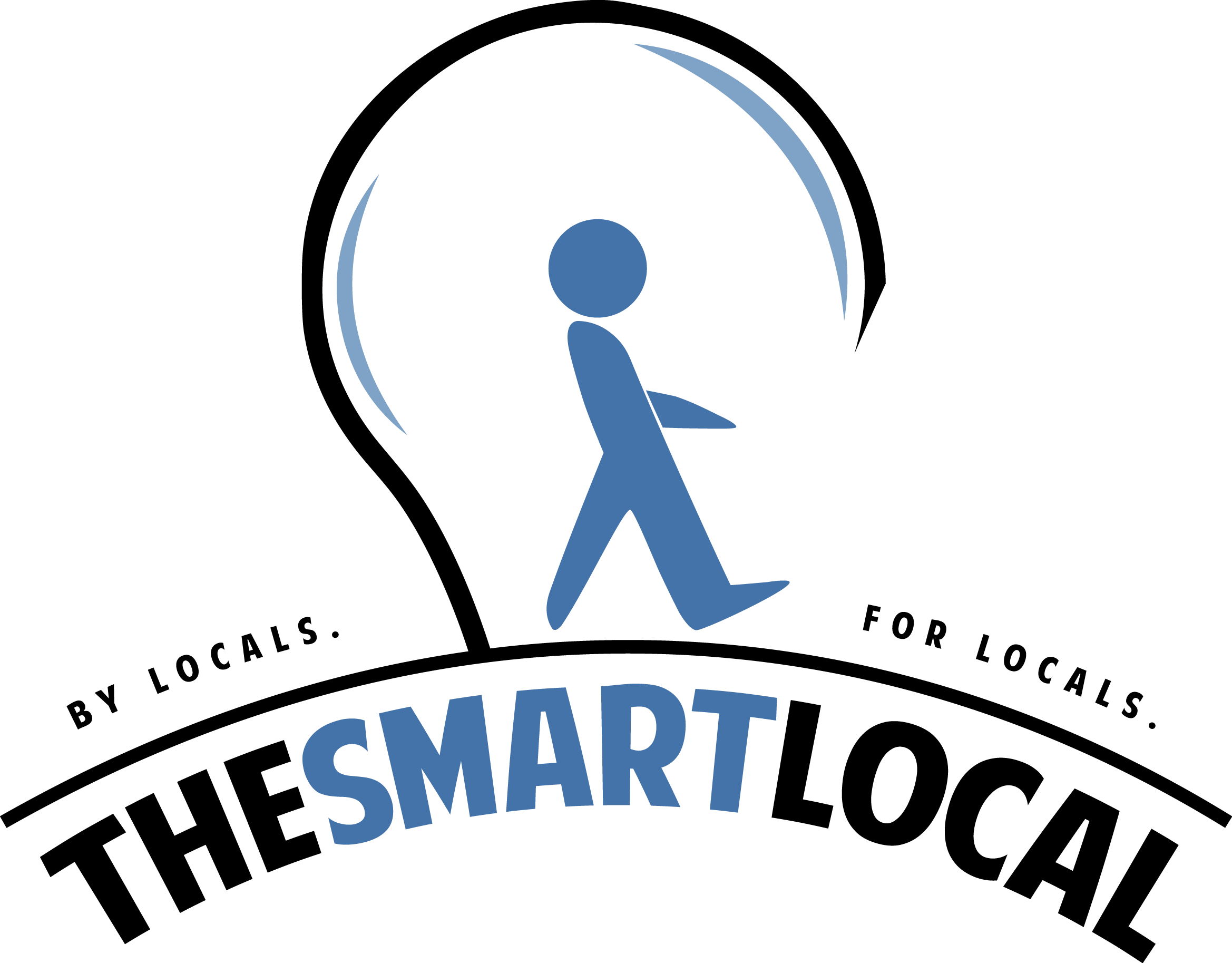 Drop us your email so you won't miss the latest news.