Clean air at home
---
Our environment determines how healthy we are, and having a well-kept home with clean air is vital for our health – especially if you or your kids suffer from allergies or asthma.
While Singapore's air quality isn't as bad as say, Beijing, we still suffer from lots of not-so-good emissions from cars zooming our estates, as well as the occasional haze affair. If you want to have cleaner and nicer-smelling air at home, here are seven tips to help you breathe better and feel better overall.
---
1. Get indoor air-purifying plants like spider plants and aloe vera
---

Spider plant
Image credit: Unsplash
Plants are nature's air-purifiers, and getting an indoor plant for your home can help filter out some harmful chemicals found in the air. Aloe vera plants in particular are highly effective in removing harmful formaldehyde, a chemical found in the air that may cause watery eyes, coughing, skin irritation and other adverse effects.
Most of these plants are easy to care for, with some species like the snake plant only needing water once every few weeks. Moreover, these plants don't take up too much space, and add a zen-like feel to your home.
---
2. Invest in high-quality air purifiers with HEPA filters
---
While plants are great natural purifiers, a high-quality air purifier is still the go-to when it comes to having clean air at home – especially for those who have allergies and are highly sensitive to dust particles or pollutants.
Look out for air purifiers from reputable brands with a High-Efficiency Particulate Air (HEPA) filter, such as Electrolux. Their air purifiers, like the Pure A9 and Flow A4, are able to filter out incredibly small particles that are invisible to the naked eye, ensuring that the air you breathe at home is healthy and free of tiny particles wreaking havoc on your respiratory system.
Additionally, opt for quiet, energy-efficient air purifiers so you won't suffer major disturbances from mechanical whirring or burn a hole in your wallet after footing each month's utility bill.
---
3. Use 
reed diffusers as a complement to air purifiers
---

Image credit: Westin
To complement air purifiers, consider reed diffusers to freshen up the air in your home and perfume the surroundings with a soothing scent. These are cost-friendly alternatives to electronic air fresheners that get the job done: giving your home a nice welcoming smell the moment you enter the door.
Tip: If you love the atmospheric scent of ION Orchard and Changi Airport, pick up an orchid-flavoured reed diffuser to introduce the same fragrance to your cosy abode.
---
4. Choose blinds instead of curtains for less dust
---

Image credit: Dots 'n' Tots
Dust build-up is an unavoidable affair, but the good news is that there are practical ways to minimise it. Parents with asthmatic kids would know that dust can trigger asthma attacks, and one way to reduce this worrying risk is to make some simple changes around the house.
Although curtains may suit your home aesthetic more, it is highly recommended to use blinds instead as they don't trap as much dust. Blinds are easier to clean too, as all you have to do is wipe them down with a damp cloth instead of having to regularly run curtains through the wash.
---
5. Use formaldehyde-free cabinetry for kitchens and bathrooms
---

Image credit: @arovasingapore
Aside from being present in the air naturally, the harmful chemical, formaldehyde, can also be found in the paints and resins used in certain wooden cabinetry. When present in unhealthy amounts – above 0.1 ppm – formaldehyde can cause harmful symptoms and even increase risks of developing childhood asthma and other allergies.
That said, you don't have to sacrifice wooden cabinetry altogether; just look for formaldehyde-free cabinetry for your kitchen and bathroom fixtures. There are many furnishing companies in Singapore that fulfil this very need, like A Star Furnishing.
On the Electrolux Pure A9 Air Purifier, you'll be able to monitor levels of Volatile Organic Compounds (VOCs), including formaldehyde, with the integrated mobile app that indicates healthy to unhealthy levels.
So if you're unsure whether your cabinetry is emitting formaldehyde, tap onto this detection technology to measure air impurity levels and filter out the nasties accordingly.
---
6. Make sure your hob has a hood or vent to remove smells
---

Image credit: Lian Hin
To prevent those pungent fumes of onions, or cooking fish from wafting through your entire home, make sure that your kitchen hob has a hood or a vent to remove odours. For those with a kitchen door, close it during cooking sessions to prevent the odour from spreading across the home.
This way, you can keep your home smelling fresh and avoid letting fumes permeate every room each time you whip up a storm.
---
7. Have a mat at your door & get visitors to leave shoes at the gate
---

Image credit: IKEA
Lots of nasty bacteria stick to the bottom of our shoes each time we venture outdoors, and bringing footwear into our homes is generally not a good idea.
By leaving your shoes outside your home or tucked away in sealed cabinets, you can reduce the risk of bacteria polluting the clean air in your home. You may also consider setting a doormat and getting guests to wipe their feet before entering.
---
Enjoy cleaner air with Electrolux air purifiers
---
With many of us now working from home, the need for clean air at home has become much more apparent. If you're looking for top-of-the-line air purifiers for your home, these Electrolux air purifiers with HEPA-certified air filters will fit the bill, ensuring healthy, clean air round the clock.
---
Electrolux Flow A4 Air Purifier
---

Electrolux Flow A4 Air Purifier
Rest easy with the Electrolux Flow A4 Air Purifier thanks to its 360-degree three-stage filtration system that can filter out a whopping 99.9% of particles that are harmful to your body.
It comes equipped with a laser particle sensor that assesses the size of particles as they enter, before adjusting fan speeds accordingly so you won't even have to get up or fuss around with a remote control.
You won't have to worry about monitoring when to change filters either, as the system automatically notifies you when it is due for a replacement.
What's more, it has a clean and minimal look with an intuitive touch user interface. Its small size and quiet operation make it the perfect addition to your bedroom or study as you work from home.
Price: $399 on Shopee
---
Electrolux Pure A9 Air Purifier
---

Electrolux Pure A9 Air Purifier
For those who need something a little more powerful and smart for their living spaces, the Electrolux Pure A9 Air Purifier offers a companion app that allows you to monitor external air quality and how it will affect your home. You'll know in advance when to close your windows even before the haze arrives, thanks to the air purifier's location-based services.
The Electrolux Wellbeing app syncs with your Electrolux Pure A9 Air Purifier, providing you with critical information such as indoor particle levels, gas, temperature and humidity.
As a smart device, the Electrolux Pure A9 Air Purifier samples indoor air every second, all while constantly adapting to the needs of your home with its nine silent fan speeds to circulate clean air. Plus, this air purifier individually identifies each filter within, ensuring maximum usage of a filter before it needs to be replaced so you won't waste money replacing filters prematurely.
Price: $759 on Shopee
Lead a healthier lifestyle with Electrolux air purifiers that help to keep the air in your home fresh and clean. With smart filtration systems that operate ever-so-silently, you'll barely notice it's there. So whether you're a light sleeper or a busy WFH warrior, Electrolux air purifiers would make for a wise investment to create a hassle-free and healthy environment.
You can also purchase Electrolux air purifiers from Lazada.
---
This post was brought to you by Electrolux.
Cover image adapted from: Unsplash.
Photography by Hui Wen Chan.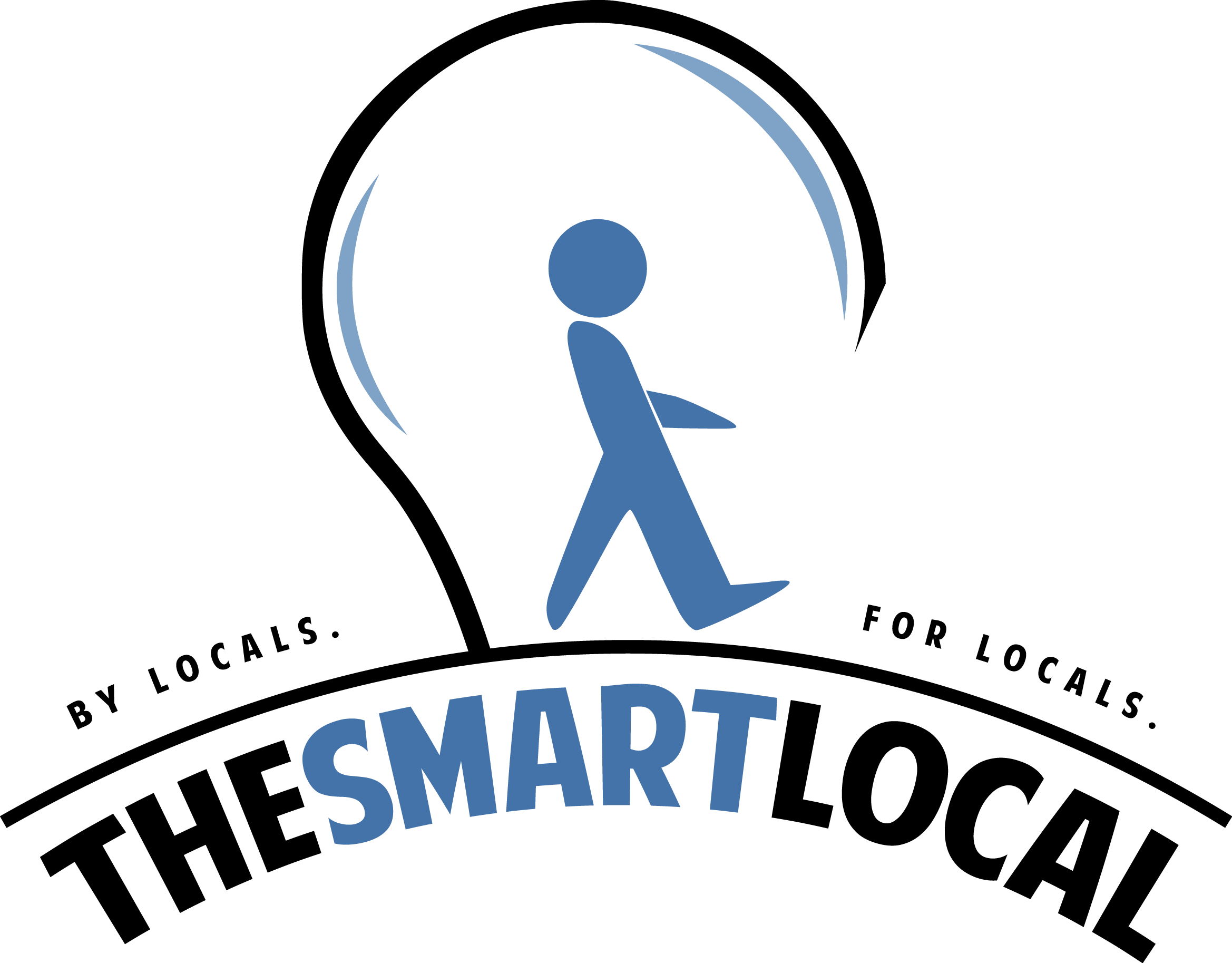 Drop us your email so you won't miss the latest news.