Best wheelchair in Singapore
---
Whether it's for your ageing family members or in the event of an unfortunate accident, a sturdy and comfortable wheelchair is a welcome enhancement to your quality of life. 
From motorised options to foldable compact ones, browse through these 9 best wheelchairs in Singapore that'll give you greater convenience and comfort when you or your family are out and about.
Have a look at our top picks of other home essentials: 
---
1. Vertex Signature Foldable – stain-resistant, cooling fabric
---
Image credit: Vertex Mobility
The most affordable pick of the lot, the Vertex Signature Foldable is a straightforward, functional wheelchair at a steal. Combining the elements of comfort and convenience, the wheelchair's cooling padded seat and stain-resistant fabric make it simple to maintain and clean.
Its armrests also incorporate cold cured artificial leather – a nifty addition you don't see in many wheelchairs. This is the same kind of leather found on most pro gaming chairs so comfort is a given.
Its edgeless profile also means it's free of any sharp edges that would be a potential hazard to the user. For those who need a wheelchair urgently, forking out an extra $25 and placing an order before 3PM entitles you to a 2-hour same-day delivery. 
Weight: 13KG
Loading capacity: 120KG

Price: $119.90
Get the Vertex Signature Foldable Wheelchair
---
2. HappyWheels Easy Chair – with easy hand brake wheel lock
---
Image credit: Carousell
The standard brake system on your regular wheelchairs can sometimes be quite hard on the back of caregivers. If you're looking for a wheelchair that won't require constant bending in order to lock it in place, the HappyWheels Easy Chair's 2-in-1 hand brake allows you to conveniently bring the wheelchair to a complete halt, much like that of a bicycle brake. 
The 2-in-1 hand brake lets you put the wheelchair in stationary mode without any hassle
Image credit: The Golden Concepts
Just like other compact options, this wheelchair has a foldable backrest and removable footrests so it can squeeze into car boots. Customisation wise, you can pick up additional elevating footrests at $45 to adjust the leg rest angle for maximum comfort.
Weight: 11.5KG
Loading capacity: 100KG
Price: $199
Get the HappyWheels Easy Chair 
---
3. Falcon Aluminium Pushchair – highly-rated with back pocket
---
Image credit: Shopee
An affordable option for daily use, the Falcon Lightweight Aluminium Pushchair is a stable wheelchair with easy setup. A popular purchase on Lazada, the portable wheelchair has an almost unanimous approval rating of 4.9/5 stars from 161 users. It also has a nifty back pocket to stow away any essentials or important items you need to carry on the go.
Its fold-down backrest and footrests allow you to easily stash it in a car boot or store it at home without disassembling it.
Weight: 9.6KG
Loading capacity: 100KG
Price: $169
Get the Falcon Lightweight Aluminium Pushchair
---
4. APLUS Lightweight Recliner – reclines up to 150° for comfort
---
Image credit: The Golden Concepts
Lean back and relax – an apt statement that describes what the APLUS Lightweight Recliner has to offer. With the wheelchair's anti-tippers preventing it from falling backwards, users can recline up to 150° and relax without fear.
To be on the safe side, the wheelchair includes a chest strap and safety belt to secure the user in place, just in case. The adjustable footrests with calf-support cushions ensure comfort for the legs, no matter what position your chair's in.
Weight: 19.6KG
Loading capacity: 136KG
Price: $720
Get the APLUS Lightweight Recliner
---
5. Cofoe Foldable Wheelchair – carryable with one hand when folded
---
Image credit: Eddie L.
Another lightweight wheelchair that's highly raved about on e-commerce sites, the Cofoe Foldable Wheelchair is a durable pick that weighs in at 8.8KG. It folds down to the size of a cabin stroller and can even be carried with just one hand. It also comes with an anti-decubitus medical pillow that prevents any wounds from friction on long rides.
It doesn't matter how tall or small you are, the five adjustable heights of the foot pedals ensure that both feet are comfortably supported – no more overly bent knees or dangling legs.
Weight: 8.8KG
Loading capacity: 110KG
Price: $164.61
Get the Cofoe Foldable Wheelchair
---
6. Bion iLight Heavy Duty – extra-wide 20″ seat
---
Image credit: Shopee
Boasting a 20″ seat that separates it from the regular-sized 18" ones, the Bion iLight Heavy Duty wheelchair is a roomy option designed for heavier users. Its titular heavy duty reinforced frame utilises two crossbars to evenly distribute weight and provide steady support.
With grooved hand rims, the wheelchair allows users to easily mobilise and control it themselves. Alongside its polyurethane tyres and armrests which have double the strength than its rubber counterparts, this wheelchair is a formidable choice for those in the higher weight bracket.
Weight: 17.7KG
Loading capacity: 120KG
Price: $531
Get the Bion iLight Heavy Duty
---
7. Falcon JRWD503 – LTA-compliant motorised wheelchair
---
Image credit: Falcon Mobility
For those who need to be independent and mobile on the daily, the Falcon JRWD503 Motorised Wheelchair is one motorised LTA compliant personal mobility aid that will whizz you to all your appointments. It conforms to legal regulations so you can steer the wheelchair on most pedestrian-only paths, footpaths and cycling paths.
The wheelchair can also function as a manual wheelchair when you power it down, so you won't be stranded if the battery runs out. And although the batteries weigh a hefty 14KG, the pack is easily detachable, allowing you to fold the electric wheelchair and stow it.
Weight: 30KG without batteries, 44KG with batteries
Loading capacity: 120KG
Price: $1,499
Get the Falcon JRWD503
---
8. Rainbow Care KJW-620 Travel – under 7KG for petite builds
---
Image credit: Rainbow Care
A sleek option for those with female caretakers, the Rainbow Care KJW-620 Travel is a lightweight wheelchair that weighs just 6.8KG.
Apart from its aluminium frame, the wheelchair also possesses flip-up arm rests for greater convenience getting on and off while the flip-up leg rests let you easily stow it for travel. The wheelchair also comes with ergonomic handle brakes that are a cross between a bicycle and a pram so you can easily control and lock it in place.
Weight: 6.8KG
Loading capacity: 100KG
Price: $250
Get the Rainbow Care KJW-620 Travel
---
9. EasiWheels Seated Rollator – doubles as walking frame & chair
---
Image credit: Lazada
While it isn't a traditional wheelchair, the EasiWheels Seated Rollator is a versatile option that doubles up as a walking frame with sturdy hand brakes. Though you'll need someone to push you when you're on it, you can rest comfortably on the wheelchair's waterproof faux leather seat.
This compact, foldable wheelchair also acts as a portable chair, so users can rest their sore legs while commuting on public transport. It has a removable shopping basket to aid you on your trips to the grocery store.
Weight: 9KG
Loading capacity: 130KG
Price: $142.80
Get the EasiWheels Seated Rollator
---
Best affordable wheelchair for Singaporeans
---
A wheelchair isn't something that one looks forward to purchasing. But, touch wood, if an unforeseen circumstance arises and the time calls for it, you'd want to be well prepared. Take your pick from any one of these 9 best wheelchairs in Singapore, and you've got yours or your family's mobility needs covered.
Check out our other articles on useful tips for the elderly: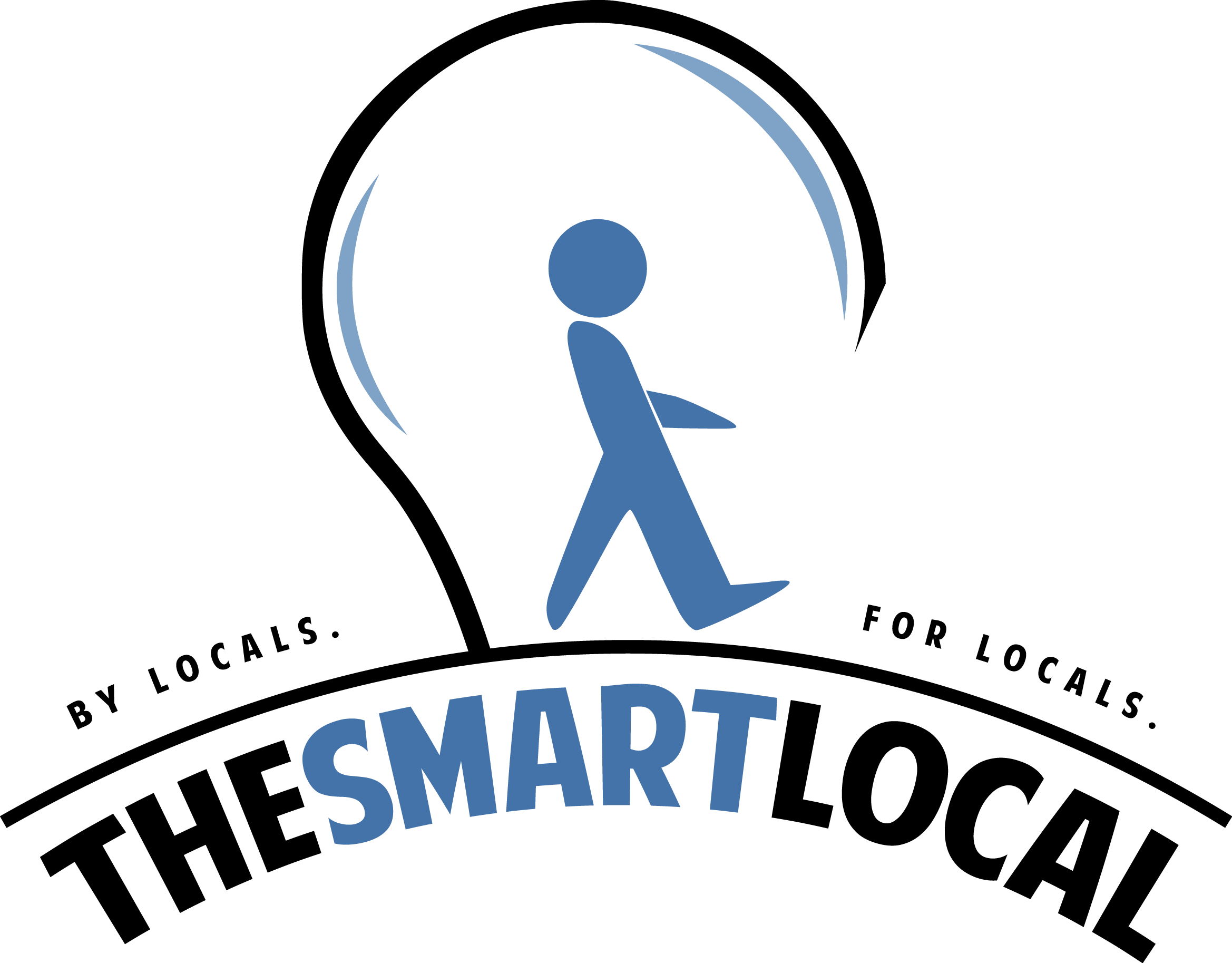 Drop us your email so you won't miss the latest news.