Instant Pot in Singapore
---
As we become busier and as our living areas slowly shrink, multipurpose cooking gadgets are our best bet to help save both time and money when preparing home-cooked food. Using both temperature and pressure to provide a range of functions from baking, steaming to sauteing, the Instant Pot is a multicooker that has become a cult favourite in Singapore homes.
To get in on the convenience and compactness of the Instant Pot, here's our guide to the pros and cons of its features, along with where to buy one and its best alternatives.
Check out our other articles on cooking gadgets in Singapore:
---
Should you get Instant Pot in Singapore?
---
Functions of the Instant Pot
---

Image credit: Lazada
While we refer to Instant Pot as a type of gadget, it's actually a trademarked brand of a multicooker invented by a Canadian company. Since its introduction 10 years ago, there's been a swath of Instant Pot models with different functions and even a smart WiFi version.
In Singapore, however, the most common and popular Instant Pot model is the $219 Instant Pot Classic 7-in-1 (available via official distributor). Named for its ability to replace seven kitchen gadgets, the multicooker lets you save kitchen counter space by replacing the following appliances:
Pressure cooker

Slow cooker

Rice cooker

Steamer

Yoghurt maker

Food warmer

Saute pan

Pressure cooking cooks meats and stews quickly while retaining moisture and flavour
Image credit: @madisonbathletics
By using pressure to cook, the Instant Pot saves up to 70% of cooking time, especially for stews and other slow-cooked dishes. A built-in 24H timer function and food warmer lets you add the ingredients beforehand and schedule the cooking for fresh porridge right when you wake or a piping hot dinner when you reach home. 
Safety is something we often take for granted, but those who have left the stove on after your pot has boiled dry will take comfort in knowing that the Instant Pot has safety measures. Temperature and pressure sensors within ensure optimal cooking, and also prevent overboiling and other hazards that might plague stovetop pressure cookers.
---
Instant Pot recipes
---

Azuki Zensai, which is red bean soup served with mochi, prepared with the Instant Pot pressure multicooker.
Image credit: @reeniepoh
It seems strange that a gadget that looks so much like a rice cooker has gained such popularity in the United States. But from Western-style pork chops and lasagne, to Asian slow-cooked soups and porridge, the Instant Pot is versatile when it comes to cuisine, and even lets you whip up brownies, cheesecakes, pancakes, yoghurts and mashed potatoes.

An Instant Pot fudgy brownie cake
Image credit: @instantpotofficial
---
Instant Pot limitations
---
Seasoned cooks will know that vegetables take much, much faster to cook than meat – even throwing in the stems and leaves at the same time can lead to unevenly cooked greens. When cooking all your ingredients at once in the Instant Pot, veggies can tend to brown and get mushy.
While Instant Pot has a separately-available Air Fryer Lid that adds a handy crisping function to your cooker, it only works on US units and isn't compatible with Singapore's power supply. Also, sauteing meats till brown before pressure cooking them does create some extra texture, but the steam can quickly soften your crunchy, crispy crusts.

The Sear/Saute function on the Ninja Foodi lets you brown your meat in the same pot as your stew, saving effort in the clean-up.
Image credit: Ninja Kitchen Singapore
Furthermore, though the Instant Pot can cook foods much quicker than using conventional methods, the gadget takes 5-10 minutes to build and release pressure. After accounting for this extra time, quicker methods like using a microwave oven or a toaster might suffice for certain recipes. 
---
Instant Pot multi cooker alternatives in Singapore
---
1. Midea Pressure Multi-Cook Dual – budget option
---

Image credit: Lazada
Coming in at about a third the price of the Instant Pot is the Midea Pressure Multi-Cook Dual. At $69, it boasts the same power rating as its more expensive counterpart, and is 8-in-1. The Midea isn't able to saute, but it works well for soupy dishes like soups, porridge, and stews like curries.
Otherwise, it can double up as a rice cooker or even an oven for cakes. Despite its attractive price, its controls are in Mandarin, so you'll need to whip out Google Translate and a label maker if you can't read it.
Functions: Soup, Chicken, Lamb/Beef, Beans, Cake, Rice, Porridge, Stew
Power: 1,000W
Capacity: 5L
Price: $69
Get Midea Pressure Multi-Cook 
---
2. Ninja Foodi Multi Cooker – with air fryer crisping function
---

Image credit: @movewell.eatwell
Following hot on the heels of the wildly popular Instant Pot is the Ninja Foodi multicooker. Weighing about 10KG, this whopper packs a neat trick up its sleeve: an air fryer lid. This lets it do double duty: helping you whip up soups and stews, but also fries and nuggets for your occasional fry-up dinners.
While enjoying the same low-oil benefits of the best air fryers, the Ninja Foodi allows you to combine the pressure cooking tech to ensure tender sides as the outsides crisp up. Called Tendercrisp, this tech helps you achieve golden rotisserie chicken that's juicy within, and even a gooey mac and cheese sporting a glorious breadcrumb crust.
Functions: Slow cook, Pressure cook, Saute, Steam, Air Crisp, Bake, Roast, Grill
Power: 1,460W
Capacity: 6L main pot, 3.7L crisping basket
Price: $419
Get Ninja Foodi Multi Cooker and Air Fryer (OP300)
---
3. Philips All-In-One Cooker HD2238/62 – over 20 menu presets
---

Image credit: Philips
Figuring out the perfect pressure, temperature and timing settings is half the fun when it comes to these nifty gadgets, but some days we need a quick and reliable fix for hunger pangs. The Philips All-In-One Cooker lets you pick from 20 different menus to take the guesswork out of your meal prep, offering presets like Saute, Slow cook and Stew.
To take you from breakfast to supper, you'll even get a Kaya and Yoghurt mode, along with Fried Rice and Bake function when compared to the Instant Pot. At 1,500W, it's the most powerful of the bunch, and will cook up a storm 35% faster than other multicookers. The larger 8L capacity is also ideal for larger gatherings, and is able to feed up to 14 people.
Functions: Pressure cook, Slow cook, Saute/sear, Sauce Thickening, Fried Rice, Stew, Kaya, Yoghurt, Bake
Power: 1,500W
Capacity: 8L
Price: $339
Get Philips Viva Collection Me HD2238/62
---
4. Tefal Easy Express Multi Cooker – 24H keep warm & sous vide functions
---

Image credit: Shopee
For many, sous vide seems like an atas method of meal preparation, but this method of cooking for long periods in a hot water bath is ideal for sealing in nutrients and flavour. The Tefal Easy Express Multi Cooker offers precise temperature controls to maintain water temperature for spot-on doneness, perfect for steaks, chicken and fish where texture is key. 
It's also specialised for Asian cuisine – a Quick Rice mode preps your staples in under 24 minutes, while beef rendang can be completed within 40 minutes instead of the four hours it would take on a stove. Once done, the Easy Express can keep your food warm for up to 24 hours.
Functions: Slow cook, Saute, Sous vide, Bake, Sauce thickening, Rice, Porridge, Soup, Steam
Power: 1,090W
Capacity: 6L
Price: $139
Get Tefal CY601 Home Chef Smart 6L Multicooker
---
5. Zojirushi Multi Cooker 6L – doubles up as hot pot
---

Image credit: Zojirushi
Compared to other multicookers, the Zojirushi Multi Cooker sports a wider 10-inch diameter for large cuts of meat, but also provides easy access for probing chopsticks during a hot pot gathering. A slew of other hot pot-centric features accompany it – a self-standing glass lid, upward-facing LCD control panel, and easy-detach power cord that detaches in event of a snag.
Its large 1,350-watt heating plate quickly brings food up to a boil, and produces an even and strong sear for your meats before you start stewing. You'll have to rely on the heat alone, though – there's no pressure cooking on this one. To compensate, you'll get a little extra control with four slow cooker temperatures – compared to two on most other multicookers.
Features: Saute/sear, Simmer, Slow cook, Steam, White rice, Brown rice, Quinoa, Yoghurt, Keep warm
Power: 1,350W
Capacity: 6L 
Price: $298
Get Zojirushi Multi Cooker EL-CAQ60
---
Getting an Instant Pot in Singapore
---
Whether it's the cult favourite Instant Pot, or one of the pocket-friendly and power-packed multicooker alternatives available in Singapore, these time-saving gadgets are definitely ones to consider for your kitchen. 
Combining pressure and temperature for faster, more versatile cooking, you can even get extra mileage with sous vide, air fryer and even a tabletop hot pot to show off at your next house party.
Check out our other articles time-saving cooking tips:
---
The products have been ranked in terms of features and price from sources and reviews online.
Cover image credit: @instantpotofficial, @domesticatedjungle, @dadcooksdinner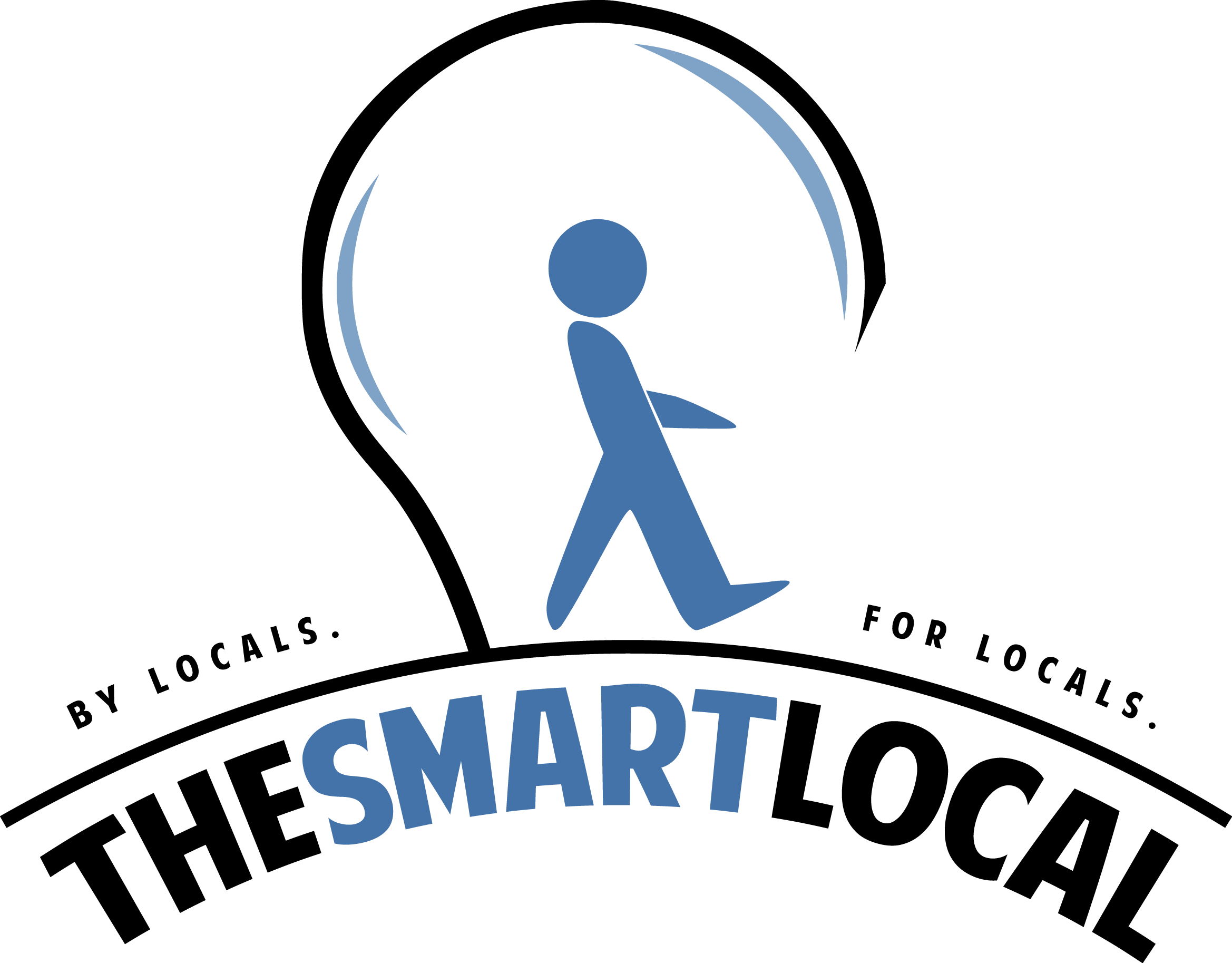 Drop us your email so you won't miss the latest news.