HDB elderly tips
---
For those of us living with elderly parents or grandparents, we can't help but notice how their needs slowly change over the years. From needing additional support to get around to unwanted bruises from bumping into furniture, elderly loved ones can be kept safe with a few nifty tips to improve our HDB flats.
To allow them to continue living independently and comfortably through their golden years, here are 9 tips to keep the elderly safe at home – HDB hacks included.
More on HDBs:
---
1. Get ramps, non-slip tiles and bars installed with HDB's EASE program
---

Image credit: AGIS Medical
Elderly-proofing your home can understandably get quite expensive – installing ramps and bars doesn't come cheap. But if you're living in a HDB apartment, you can get these at a subsidised cost with HDB's Enhancement for Active Seniors (EASE) program. 
EASE consists of 3 areas of home improvements – stair ramps, grab bars and slip-resistant tile treatment. You can choose to have individual items installed from $11, or a full package from $125.
For units with steps, you can get up to 5 ramps installed both inside and outside the house to make mobility easier for wheelchair users. You can even apply to get a wheelchair lifter if ramps are not suitable. 
Apply for EASE on the HDB portal
---
2. Add more lighting and install motion sensor lights
---

Image credit: Ezvalo
For the elderly with poor vision, having ample lighting installed around the house is important to prevent them from unwanted accidents like tripping over a piece of furniture. This is especially important in hazardous areas like steps, toilets and kitchens.
Use larger 2-way switches in places such as stairs so that they can access stairway and corridor lights from both ends. To make it even more convenient, install motion-activated lights so that they won't have to go around fumbling in the dark for the switch. 
---
3. Install CCTVs to keep an eye on the house
---

Image credit: SG CCTV
Without caretakers on hand, it can be worrying for us to head out and leave our seniors alone at home. If you're concerned about accidents and emergencies occurring, install a home CCTV for peace of mind while you're out of the house.
From ones with motion sensors that alert you in case of accidents and others that come with 2-way audio to allow communication, CCTVs come with a range of features that can help you quickly respond to crises at home wherever you are.
---
4. Attach an adjustable bed rail to safely get in and out of bed
---

Image credit: Fu Kang
Among several ailments that come with ageing, one of the most common would be aching backs and joints. If you're no stranger to hearing grunts emerge from your grandparents' room while they're getting out of bed in the morning, consider attaching adjustable bed rails ($235) to make it easier for them to get in and out of bed.
It also acts as a barrier to prevent them from falling off the bed while they are sleeping. 
---
5. Use a bottom-freezer fridge for easy access
---

Image credit: Consumer Reports
Nothing tastes as good as ahma's cooking, but using the refrigerator can sometimes be dangerous for them – especially when they have to take heavy items out from an overhead freezer. If your grandparents cook often, it might be a good time to invest in a bottom-freezer refrigerator.
Having the refrigerator above means that your folks will be able to access the more often-used fridge more easily without having to bend over. With the freezer compartment on the bottom , they won't risk dropping slippery, solid blocks of frozen food on themselves.
If you're looking for an elderly-friendly fridge, here's a guide to picking a fridge and the best fridges in Singapore.
---
6. Change your gas stove to an induction hob for fire safety
---
Whether or not your grandparents often cook at home, you should consider changing your gas stove to an induction hob for fire safety. The risk of burning oneself is lower as the induction hob only causes cookware to heat up using a magnetic field. This reduces the chances of burns if your ah ma were to accidentally place her hand on top of the induction hob.
Unlike conventional gas hobs with naked flames, induction hobs also reduce the risk of gas leaks and unattended fires. To make it easier for them, to use the induction hob, make sure to pick one with visual or audio indicators so that they'll be able to know when it's switched on. 
---
7. Keep dogs and cats in a pet pen to prevent tripping hazards
---

Image credit: Aliexpress
Pets can provide much-needed companionship to the elderly especially when they are alone at home. However, if your dog or cat is more on the active side and likes to run around the house, it can be a tripping hazard for them as well.
One of the ways to prevent falls is to keep your pets in a pet pen ($38.40) when the elderly are out and about in the house. If your pet doesn't like being cooped up in a pen, you can set up fences between doorways of high-risk areas like kitchens and bedrooms. 
---
8. Install louder doorbells with visual alerts
---

Image credit: China Hao
If your grandparents or parents are hard of hearing, installing louder doorbells with visual aids ($14.16) can help adapt your HDB for your beloved seniors.
Visual alerts such as blinking lights can help them detect when there is someone at the door. Gone will be the days where you'll have to shout "ahma help me open the door!" while squeezing your head through your front gate.
---
9. Install outward-swinging toilet doors and emergency buttons
---

Image credit: Science ABC
Most toilet doors in HDB flats are the ever-reliable bi-fold plastic doors. However, when living with grandparents, these inward-swinging doors may not be the safest option as they hinder help from entering the room. 
Installing outward-swinging toilet doors instead that can be unlocked in an emergency will give caregivers easier and quicker access to the inside of the toilet in case they need to step in to help.

Image credit: Nursing Home Aid
As an extra precaution, emergency toilet buttons ($7.31) will also be an extra layer of assurance so that you will be alerted in case of any falls in the bathroom. You can also opt for app-connected emergency systems ($28.20) that can push notifications to your phone to help you stay on top of things.
---
HDB tips to keep the elderly safe 
---
Accidents and hazards can emerge as we and our loved ones age, so it's important to keep an eye out and adapt our homes to new needs. With these nifty little HDB tips to keep the elderly safe, your loved ones at home will confident to live their lives to the fullest independently. 
More articles on housing:
---
Cover image credit (RHS): Carousell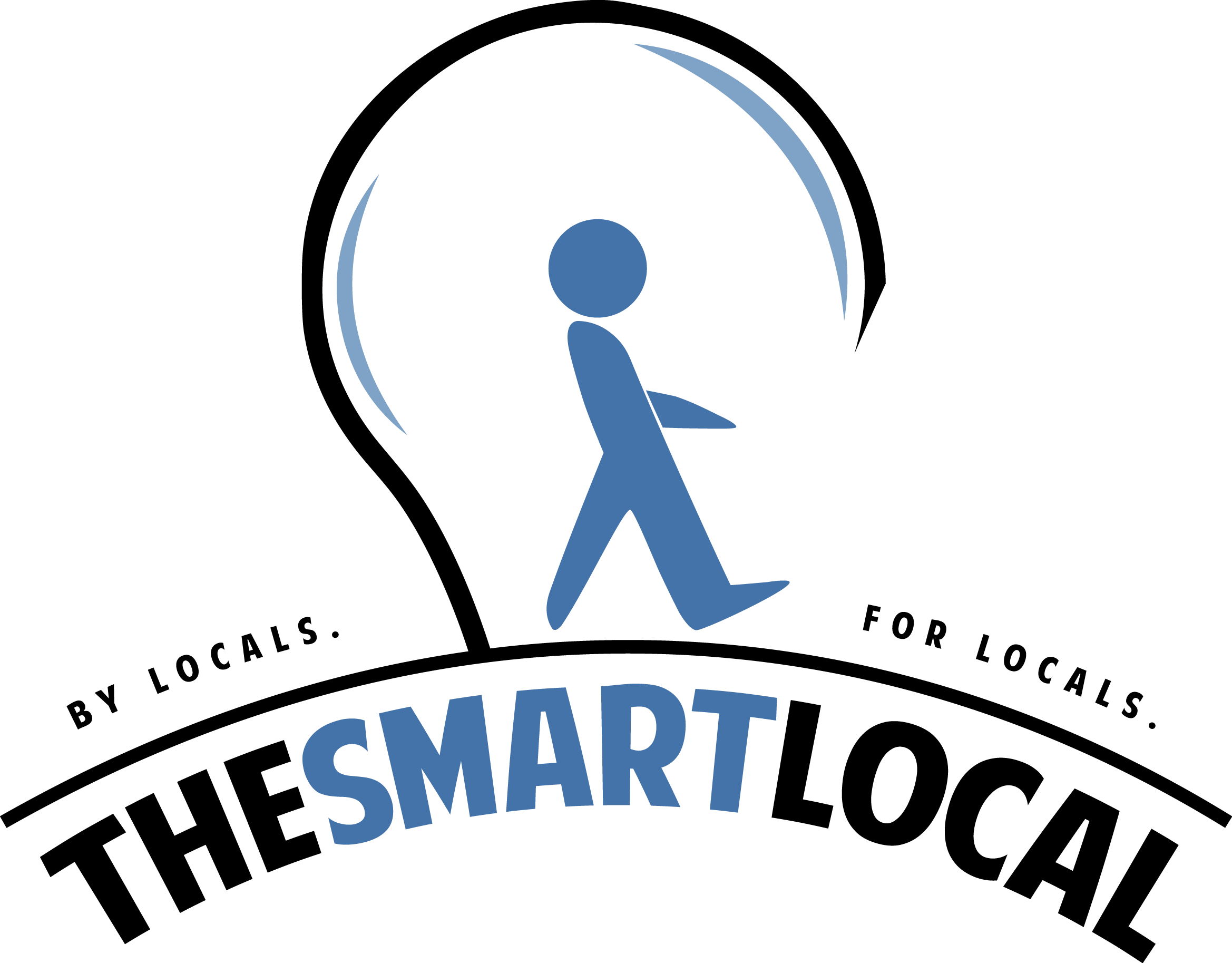 Drop us your email so you won't miss the latest news.