Home decor tips for hotel vibes
---
Hotels play a significant part in any vacation; after an entire day of exploring a new city, there's nothing more satisfying than winding down in a space designed for elegance and comfort. Likewise in Singapore, we totally deserve a home that emulates hotel vibes to truly relax after a long day at work.  
The best part is, creating a luxurious sanctuary at home does not have to cost a bomb. Playing around with these 8 home decor tips like textures, colours and accents can do wonders to recreate staycay feels at home:
---
1. Gold or brass accents
---
Gold accented furniture like the Isla TV Console ($899) frames the room while adding an uplifting tint.
Image credit: Castlery
Gold is the epitome of luxury. However, it's important not to go overboard with it as it may appear too overpowering. When creating a space that's like a luxury hotel, the key is to add the royal colour in small doses, such as getting furniture with gold or brass accents. Not only does it accentuate any piece of furniture, it adds a delicate contrast to plain backdrops. 

Glossy marble paired with gold accents immediately screams posh
Image credit: Mia Walles
One of the best things about metallic accents is that they're extremely versatile. Apart from blending harmoniously with neutral tones, they work well with white-themed spaces or marble and stone furnishings too.
---
2. Richer & darker toned wood
---
The Luka TV Console ($699) has a timeless look
Image credit: Castlery
Many classic luxury hotels, especially Balinese-inspired or beach-side ones, tend to feature dark toned wood furnishing or furniture. They exude a rustic, calming vibe while adding a touch of old-world opulence without going overboard.   
To replicate this, choose richer and darker toned wood furniture for your home. Top it up with some indoor plants to add some greenery, freshen the air, and lighten up your mood.
Castlery's Hudson Bed ($1,199) has a soothing palette of dark toned wood and gold trimmings. 
Image credit: Castlery
Just like darker colours, darker toned wood tends to give a cooler and more relaxing ambience, which is exactly what you'd want for your bedroom. Choose a dark wooden bed frame and matching bedside tables to emulate the feeling of sleeping in a sultry boutique hotel. 
And of course, be generous with layering it up with mattress pads and fitted sheets for a comfortable beauty sleep every night.  
---
3. Sculptural lights & accents
---
Pair sculptural lights with other complementary items like mirrors, poufs and armchairs for subtle design cohesion.
Image credit: Castlery & Greenlam
Lighting plays an essential role for creating a hotel-like ambience, and you can take it up a notch with sculptural lighting and accents that resemble an art piece in itself. Whether they're minimalist or over-the-top, these statement pieces instantly add a visual punch to the room. 
Solo sculptural lights can also add a ton of character on its own
Image credit: @edytaandco
You don't need a huge collection of decorative lighting and furniture to amp up the aesthetics of your home; if it's large, having just 1 statement piece in the living or dining room is enough to set the mood.
---
4. A home bar
---
Castlery's rattan Hagen Bar Stool ($199) adds tropical vibes to your home
Image credit: Castlery
Every hotel room comes with a minibar that we're always eager to raid, so recreating one at home – without inflated hotel minibar prices – will do the trick. Creating your very own bar area would also give you a private space to blow off steam after a long day of working-from-home.
If you already have a kitchen countertop, just add some bar stools to transform it into a space for chilling out. 

Image credit: balcony decoration
Alternatively, if you have a small balcony or additional space in your home, install a bar table and enjoy it like you would at a rooftop bar. Clock out from work at 6PM and head here to unwind as the sun sets.
---
5. Carpets and rugs
---

For easy maintenance, choose a low pile rug like the Nova Rug ($139).
Image credit: Castlery
It's common to find hotel rooms that are carpeted, and it's not just because it helps to soundproof small spaces and combat cold floors. Having carpets also makes a space feel cosier, and you can bring this element by placing one in areas where you usually wind down, like your living room or bedroom. 
For an added dose of luxury, go for high pile rugs, which are fluffier and super comfy on the feet. They are a great way to soften the overall look of your living space and add a touch of elegance that's akin to a hotel suite.
Create a beachy look with the Marc Jute Round Rug ($75)
Image credit: Castlery
Alternatively, go for a jute rug that's easier to clean and makes your home feel like a beach resort. 
---
6. Wall art
---
Teal Swirl Framed Canvas ($69) from Castlery
Image credit: Castlery
Wall art adds personality and a pop of colour to any space, and you'll often find artwork donning the walls of hotel lobbies and rooms. There isn't a one-size-fit-all way to choose wall art for your home – just get whatever makes you feel happy, relaxed, or inspired. But here's a tip: make sure it's proportionate to your furniture and the space on your wall. 
Image credit: Etsy 
For instance, if you're getting smaller framed ones, group a few of them together to fill up the space like a collage so that you can draw more focus onto it. If you're hanging it above your sofa, avoid getting one that is longer than that. 
---
7. Get a legged sofa
---
Castlery's Hanford Sofa ($869) 
Image credit: Castlery
Typically, hotel rooms are cosy and on the smaller side. Just like with newer BTOs and condos, you'll need to find ways to maximise the space and create the illusion that it's bigger than it is. One subtle way to do this is by selecting sofas with legs. They look less heavy because of the space underneath them, that in turn, makes the room seem larger and more open. 
Create the feeling of more space even with larger sofas like the Ethan Chaise Sectional Sofa ($1,629) thanks to its slim legs and profile
Image credit: Castlery
---
8. Statement shelves
---
Albert Shelf ($499) and Cliff Shelf ($849)
Image credit: Castlery, Castlery 
Boutique hotels often feature aesthetic displays of artwork. At home, you can use statement shelves to draw the eye to them. Moreover, you get to curate and give it a personal touch. Display anything from your framed photos, books or pottery and voilà, you've created your own statement piece. 
Shelves don't always have to come in structured squared shapes. Instead, add character to your home by going for shelving units with unconventional shapes and designs. 

Image credit: Living in a shoebox, Etsy
Another option is to get wall-hung shelving units or corner hanging shelves – they're versatile and help to save space. You can even DIY your own by combining some 3M hooks, planks and ropes to hang. 
---
Give your HDB hotel vibes with Castlery furniture
---
Transforming your HDB into a luxe hotel-like home doesn't always have to come with an exorbitant price tag, especially with these home decor tips. 
You can easily find pieces to set the tone at Castlery, a one-stop shop for high quality yet wallet-friendly furniture and home accessories. This includes gold-accented furniture, statement shelves, sculptural lights and elegant pieces that can turn your house into a permanent getaway spot.
Isla dresser ($899)
Image credit: Castlery
To get started, check out their Isla collection which features gold accented furniture with warm oak grained tones. 
Hudson shelf, high ($869), Hudson coffee table ($529) & Hudson nesting table ($339)
Image credit: Castlery
If you'd like furniture that pairs gold accents with darker toned wood, check out their Hudson collection for a wide selection of pieces ranging from coffee tables and sideboards to shelves and beds. It's an easy choice if you want to create a hotel-like theme for your entire home.
Castlery's Ethan 3 Seater Sofa ($1,099) and Ethan Armchair ($589)
Image credit: Castlery
For legged sofas that make your living room look more spacious, head for their Ethan collection for some bold, dark sofas, ottomans and armchairs that are easy to maintain. Also look out for their rugs and wall art to complete the hotel look for your home. 
You can easily get Castlery's furniture online or at their physical store. Orders above $300 will be shipped and assembled for free, and if you spend above $500, you can opt for interest-free installments. You can also get a fuss-free return within 30 days of purchase or free exchanges within 14 days of delivery. 
Most importantly, their furniture comes with a 10 year warranty so you can be assured that they're made to last. Whether you're moving or staying put, it's never too late to tweak some details to give yourself a well-deserved holiday-like home. 

Address: 19 Keppel Road #02-06 Jit Poh Building Singapore 089058
Opening hours: Mon – Fri 10AM-8PM | Sat – Sun 10AM- 6PM
---
This post was brought to you by Castlery.
Cover image adapted from: Castlery, Castlery, Mia Walles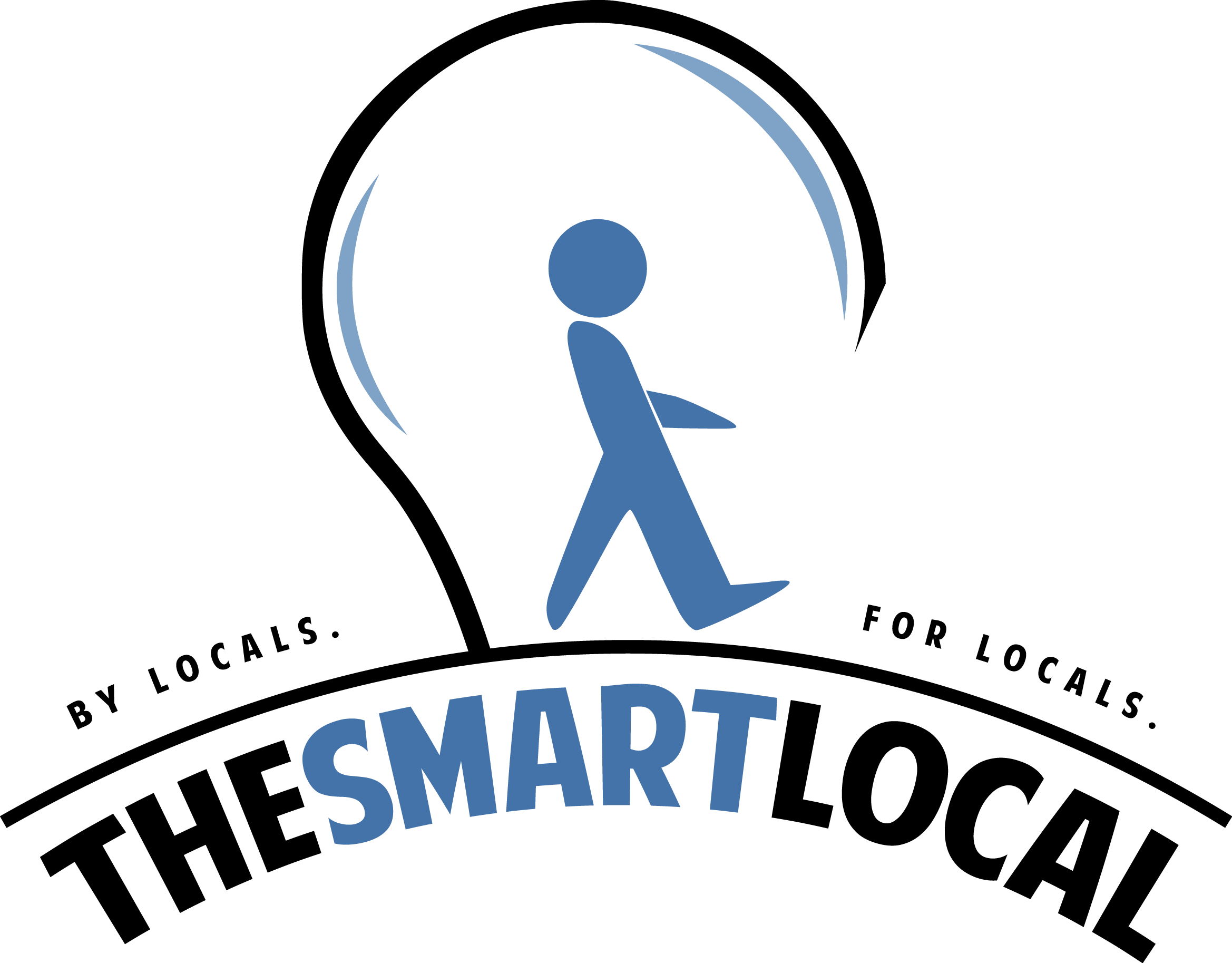 Drop us your email so you won't miss the latest news.