Best ceiling fans in Singapore
---
While it's hard to beat the frigid blasts of air conditioning in the sweltering heat of Singapore, ceiling fans are your best bet to stay cool while reining in your electricity bill. But with these appliances bolted permanently to your ceilings, you'll have to choose wisely for a noise-free, wobble-free, and worry-free experience.
For a quiet, low-maintenance, and efficient choice, here are 10 best indoor ceiling fans in Singapore that offer everything from built-in fan lights to smart home compatibility:
Check out our other articles on staying cool in Singapore:
---
1. Spin Caramel – Premium option for Japandi style homes
---

Image credit: @spinfansg
These days, many of us choose to splurge on beautifying our homes. Gone for a gorgeous Japandi-style crib? Don't let clunky standing fans or chunky wall fans ruin the aesthetic. Complete the look of your home with the Caramel Fan from Spin, made of light natural wood to tie in with any Muji aesthetic.
Enjoy a 10-year warranty for the motor, as well as free shipping within 2-3 days. While the prices here are on the higher end, you'll also save cost in the long run with their unique DC motor that claims to be 70% more energy efficient compared to counterparts on the market.
Price: From $797
Installation: Varies depending on ceiling type. Call to enquire.
Blade spans available: 43", 52" and 60"
Get the Spin Caramel fan.
---
2. Decor Fan E2ER – Easy-to-clean hugger design
---

Image adapted from: Decor Fan SEA
On top of getting 6 pre-set dual direction speed settings down to a pat, the Decor Fan E2ER 46" makes use of white maple oak blades to add a touch of cosy to your BTO. Fit this easily into any minimalist-themed living room or bedroom, or even a Scandinavian-style space, if you've swung for that instead. 
The sleek hugger silhouette of the fan leaves little room for dust bunnies to collect – lazy folks, this means that your annual spring cleaning job will be made much easier. Not to mention, there's also the option to top up for a 1-2 year warranty (from $47.99) just to be extra safe.
Price: From $429
Installation: From $60
Blade spans available: 46"
Get the E2ER 46″ White Maple Oak Decor Fan.
---
3. KDK U48FP – Most powerful airflow
---

Image credit: KDK
Whether you're picking the best ceiling fans for an upgrade or for your new home, it's hard to miss KDK's range of super silent and powerful ceiling fans. Giving air conditioning units a run for their money, the KDK U48FP ($468) sports a more efficient DC motor and a sculpted blade design for optimised airflow.
To satisfy couch potatoes and lazy bums alike, the low profile ceiling fan also comes with an LCD remote included – to set the perfect cooling strength from its 9 fan speeds – along with an in-built LED light. At 48", this KDK option is known for having a super-strong airflow despite being compact, but a larger 60", 5-bladed option is available if you live in a larger space.
Price: $488
Installation: From $55 for basic installation
Blade spans available: 48" and 60"
Get the KDK U48FP Ceiling Fan.
---
4. Haiku L-series – Most suitable for smart homes
---

Image credit: Qanvast
Smart homes are all the rage these days, and this trend seems here to stay. The Haiku L-series WiFi ceiling fans come with a convenient remote control, but can also be controlled via a mobile app or a Google Home smart speaker with an add-on WiFi module ($110).
In addition to tweaking fan speeds and timers easily, you can also complement your smart lighting setup by adding warm or cool white dimmable LED lights ($150) with 16 adjustable levels of brightness. Haiku also offers smart ceiling fans in stunning bamboo and polished aluminium finishes, but the L-series' understated matte black and white options will be perfectly suited for minimalist homes.
Price: From $924
Installation: From $80
Blade spans available: 44", 52" and 60"
Get Haiku L-series fans.
---
5. KDK M48SG – Silent budget fan
---

Image credit: @fifthavenueinterior
We often have to brace ourselves to fork out more cash to guarantee quality, but the KDK M48SG ceiling fan offers KDK's famous quality that's built to last. While it's the only fan using older AC motor tech on this list, you can expect a silent, strong companion for the long haul with its permanently lubricated mechanism that ensures fuss-free operation even after years of use. Thanks to its mono-coloured, simple industrial style, it'll also fit seamlessly into most minimalist style homes. 
At a price of just $108, it's no surprise that you won't be getting fancy bells and whistles like timers, app compatibility and remote controls – its 5 speeds are accessed via a wall-mounted switch.
Pro tip: Older AC fans are often more affordable, but DC fans can give energy savings in the long run – plus they work better with remote controls and often are sleeker.
Price: $108
Installation: From $55
Blade spans available: 48"
Get the KDK M48SG Ceiling Fan.
---
6. Elmark Exhale – Bladeless ceiling fan with light
---

Image credit: @exhalefan
For some of us, ceiling fans and their incessantly spinning blades over our heads simply give us the heebie-jeebies. The bladeless Elmark Exhale does away with the overhead whirring, in a sleek contraption that is more chandelier than helicopter – the ideal addition to any minimalist home.
With an included remote control, the modern fan offers 6 speeds of whisper-quiet cooling, along with a built-in LED light bulb. It's also available in white, silver and black.
Price: $550
Installation: Call to enquire
Blade spans available: 34"
Get the Elmark Exhale NMD 43 bladeless ceiling fan.
---
7. NSB Vento Fino – Retro design for tight spaces
---

Image credit: Homify
Ceiling fans excel at keeping large spaces cool, but their long spinning blades can make them hard to fit in smaller areas like kitchens or balconies. To help you maintain air circulation throughout your living spaces, corner fans like the NSB Vento Fino keep things compact and out of the way.
2 versions are available – a 13″ model at a 180-degree angle and a 16″ model at 100-degrees. Both come in vintage-styled designs like Roman Bronze and Matte Silver.
Price: From $599
Installation: $60 per fan
Blade spans available: 13" and 16"
Get the NSB Vento Fino.
---
8. Fanco F-STAR – Affordable DC ceiling fan
---

Image credit: Carousell
Simpler old-school AC motors used to be the norm, but newer DC fans take the additional step of transforming AC mains power to DC, decreasing energy consumption by around 70%. This newer tech can be much more expensive, but the Fanco F Star is the cheapest way to get in on these juicy energy savings.
Being a DC fan, the Fanco F Star also responds quickly to remote control commands, making it easy to toggle between the 5 fan speeds and reverse mode. It also has a quieter motor for a peaceful night's sleep. With blades made from impact-resistant ABS plastic, the fans are available in Matte Black, White, and Wood finishes.
Price: $199
Installation: From $50
Blade spans available: 36", 46", and 52"
Get the Fanco F-Star Fans
---
9. Crestar iCol 3Blades COLOUR – Available in 6 vibrant hues
---

Image credit: Crestar
For that bold splash of colour to liven up a living room or a kid's room, the Crestar iCol 3Blades COLOUR series of ceiling fans will get you sorted. Choose from 6 bold primary colours and bright tones – Red, Blue, Yellow, Green, Brown, and Orange – to pick a hue that fits your interior.
With impact-resistant ABS blades paired with a sleek, polished stainless hub body, these ceiling fans are built to last. Upgrade to an LED bulb for 3 light temperatures to suit your needs throughout the day. This fan is adjustable to 4 speeds via the included remote control.
Price: From $180
Installation: From $50
Blade spans available: 46"
Get the Crestar iCol 3Blades COLOUR ceiling fan.
---
10. Acorn Futuriste – Modern look with touchscreen remote control
---

Image credit: redbrick.sg
Suspended smack in the middle of our living spaces, ceiling fans excel in both form and function. The Acorn Futuriste is made from equal parts sycamore seed and steampunk turbine, with each 56" blade unfurling from the hub. Available in matte black, white, and wood designs, it's an otherworldly sculpture that's sure to make a statement.
Controls for the 3 fan speeds and included LED light kit can be accessed via the included touch screen remote.
Price: From $329 (U.P. $599)
Installation: Call to enquire
Blade spans available: 56″
Buy the Acorn Futuriste.
---
Choosing a home ceiling fan in Singapore
---
Practical and aesthetic, yet affordable both in price and in long-term energy cost, ceiling fans are the best way to stay cool in Singapore on a budget. With plenty of added features ranging from safety to smart home connectivity, there's bound to be a perfect option to suit the needs of you and your household.
Check out our other guides and rankings of home appliances in Singapore:
---
The products have been ranked in terms of functions, and price from sources and reviews online.
Originally published on 20th August 2020. Last updated by Kezia Tan on 23rd February 2023.
Cover image adapted from: Exhale Singapore, Spacedge Designs, Qanvast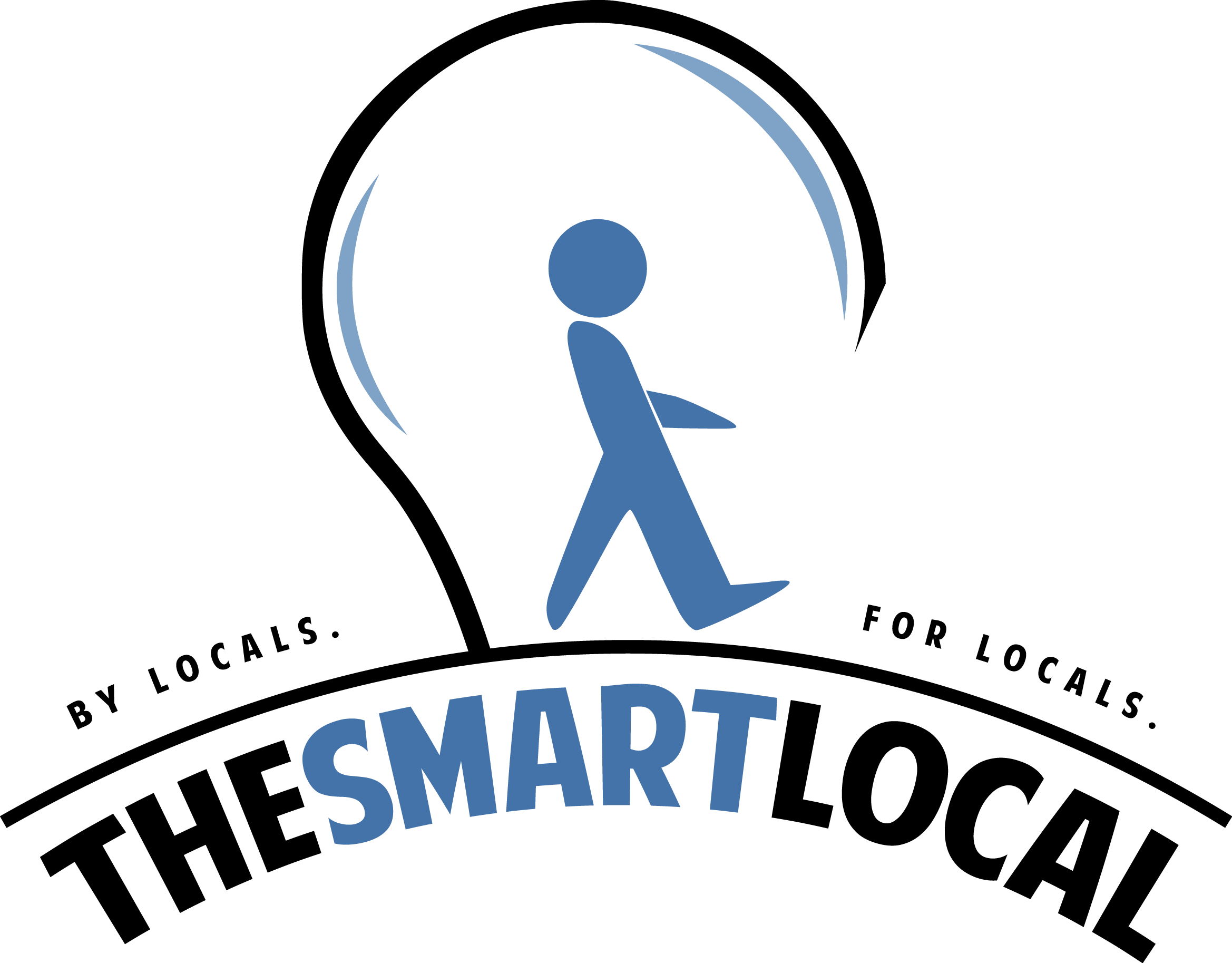 Drop us your email so you won't miss the latest news.