Garment steamers Singapore
---
Most of us have an arsenal of fancy wear in our wardrobes for special occasions like weddings and date nights. These usually come in delicate forms like sharp pleats and silky textures, so it's only natural we're adamant about ironing them, for fear of leaving scorch marks or worse – holes on pricey buys. 
While most of us typically use irons at home, garment steamers have been quickly gaining in popularity as an easier, quicker and less accident-prone alternative to straightening out creases. If you've been sitting on the idea of getting one, below are the best eight garment steamers in Singapore, to release wrinkles in a jiffy.
Pro-tip: Add essential oils into the water tank to make your clothes smell extra good.
Also check out our articles on other best household products:
---
1. SteamOne Stilys – Atas French-made steamer with intelligent steam control
---
SteamOne's Stilys ST70SB is the Chanel bag of the garment steamer world, and there's no hiding the fact that it's an expensive appliance. But its design, technology, and engineering goes a long way towards justifying this price. The trademark black chrome finish and soft touch surface will add a sense of luxury and elegance to any corner of your home.
The Stilys boasts a 2000W aluminium heater and a high-precision thermostat to ensure the steam temperature is consistent and stable. You can toggle between Eco mode for delicate fabrics and Max for all other clothes. If you need a break, just put the steam head back on the stand and it'll pause itself using its intelligent Start & Stop technology, conserving energy and water. 
With a powerful 42G/min steam rate and heat up time of 60 seconds, you'll be ready to smooth out any wrinkles on your tops in no time.
The new S-Nomad is so small, it can fit into a suitcase to spruce up your vacation outfits when travel eventually resumes.
Image credit: SteamOne
Those living with a tighter space constraint can turn to the Stilys' cousins, the Minilys 2 MI100B ($499) or the new S-Nomad NS150B ($219). The former is a more compact vertical steamer that can fit into the corner of your room, while the latter is a handheld portable steamer that can get ready to steam your clothes in just 30 seconds 
Price: $639
Water tank capacity: 1.2L
Get SteamOne Stilys from Madewell Electrics official website, Shopee or Lazada
---
2. Philips ComfortTouch Garment Steamer – All-round best option
---

Image credit: Philips
The model student of the garment steamer world, the Philips ComfortTouch Garment Steamer GC552 is highly rated as an all-rounded steamer. It has everything you could possibly need, from the continuous churning of steam, to a hanger lock that secures your clothes in place as you steam wrinkles away.

Hook lock and 3 steam settings
Video credit: Michaela Forni
Use the mildest of their 3 steam settings for thin and delicate materials like silk. For thicker materials like jeans, the steamer also comes with a fabric brush and flexible steamer head to better penetrate corner creases and thicker layers of cloth. 
Price: From $199
Water tank capacity: 1.8L
Get the Philips ComfortTouch Garment Steamer
---
3. Philips All-in-One 8000 Series – Multi-angle steaming
---
Image credit: Phillips
With homes getting smaller, you'll want appliances that perform double duty to save on storage space. The Philips All-in-One 8000 Series does just that with its combination of ironing board and garment steamer in a single unit. 
The angle of the ironing board is adjustable, so you can comfortably steam your garments instead of relying on flimsy clothes hangers. Making the job even easier are the triple precision tips of the steamer that are able to go around buttons and collars to remove stubborn wrinkles. 
This device is also equipped with OptimalTemp technology that allows you to go from ironing delicate to heavy fabrics without the hassle of meddling with temperature settings. So ironing newbies, you can tackle this chore confidently without worrying about burning your garments.
Price: From $549
Water tank capacity: 2L
Get Philips All-in-One 8000 Series
---
4. Panasonic Garment Steamer – Pastel & minimalist design
---

Image credit: @mypanasonic
To equip that picture-perfect home, the Panasonic NI-GSE040PSH Garment Steamer is one you won't scramble to hide away when visitors come. 
While household appliances are typically more functional than aesthetic, this steamer rocks a sleek, minimalist design with a thin support stand and pastel pink base and hanger. For those with furniture in cooler tones, it's also available in baby blue to fit seamlessly into your home.

Image credit: @mypanasonic
Not just a pretty face, this fires up a 2L tank of water in 55 seconds, so you can start steaming up your crinkled outfit of the day ASAP. Adjust the steam valve between 2 options of mild and strong to get optimal steaming for different types of fabrics.
Price: From $139
Water tank capacity: 2L
---
5. Tefal Expert Precision Garment Steamer – Minimal refills 
---
Built for convenience, the Tefal Expert Precision Garment Steamer IT9500 is sturdy and fuss-free, fulfilling your laundry needs, nary any wobbling or toppling.

Image credit: namle
It is, in fact, made for convenient one-handed use, with a sturdy mesh backing supported by a double pole stand, ensuring shake-free steaming sessions without the need for a supporting hand. 
With an extra-large 3.2L water tank, there won't be any need to pause and shuttle to and from the tap for constant refills as well.

Video credit: Martyna Rev
Price: From $199
Water tank capacity: 3.2L
Get Tefal Expert Precision Garment Steamer
---
6. Xiaomi Deerma Portable Garment Steamer – Fits into a handbag
---

Image credit: Aliexpress
For those of us who might not want to invest in a full-sized steamer just yet, check out the compact and affordable Xiaomi Deerma Hand-Held Portable Travel Garment Steamer. 
Folding down to just 15cm in length, this fits into most handbags, making it a perfect companion for situations where you might need to straighten out outfits while on the go – like for photoshoots or formal events like graduation ceremonies.
It's also a good backup option to have on hand for home use, if you need to straighten out an outfit last minute. All it needs is a short 10 seconds to warm up, and you're good to go.
Price: From $49.90
Water tank capacity: 100ml
Get Xiaomi Deerma Portable Garment Steamer on Lazada
---
7. PowerPac Comfort Touch – 360º swivel for easy steaming
---

Image credit: PowerPac
Compared to irons, steamers are more adept at getting into the intricate pleats and folds of our skirts and button-downs. Things are made yet easier with the PowerPac Comfort Touch Garment Steamer's powerful, continuous steam and 360º swivel hanger which you can twist and turn to really get it in there and loosen all those wrinkles. 
To reach the edges of our long pants and maxi dresses without bending, the stand can also be made taller, by extending the telescopic aluminium stand up to 162cm.
Price: From $89.90
Water tank capacity: 1.6L
Get PowerPac Comfort Touch on Lazada
---
8. Aerogaz 1.3L Garment Steamer – Wallet-friendly option
---
Not all decent garment steamers have to come at a hefty price tag, as proven by the Aerogaz Garment Steamer AZ-1116GS which costs an affordable $52. 

Image credit: Shopee
Despite being half the price of most of its competitors, Aerogaz still flexes a 45-second start up time and decently-sized 1.3L water tank. The main downside however, is that it only comes with one steam setting, though you can tweak that by simply holding the steamer head further away from your clothes if need be
Price: From $55.90
Water tank capacity: 1.3L
Get Aerogaz 1.3L Garment Steamer on Shopee
---
[Discontinued] Novita Garment Steamer – Ironing board for horizontal steaming
---
Steaming may be a faster option, but many of us are more familiar with good ol' ironing. Get the best of both worlds with the Novita SS38 Garment Steamer, a versatile option that merges the elements of the 2.

Image credit: Novita SG
In addition to a regular hanger stand, this contraption also comes with an inbuilt ironing board that can be unlatched and extended sideways for horizontal steaming. Use this nifty addition to make long periods of steaming easier on the arms, or to achieve that professional-looking crease line down the middle seam for your dress shirt and bottoms!
Amping up the versatility factor, this steamer also comes with 3 different temperature settings to unwrinkle all sorts of materials from delicate silk to stiff denim. Once you're done, the ironing board can be easily folded back up, and the steamer's compact form can be easily stowed out of sight.
Price: From $199
Water tank capacity: 1L
---
Garment steamers to buy in Singapore
---
You could say steamers iron out a lot of our laundry problems – straightening out creases for thinner fabrics quicker than conventional irons do. In fact, it comes with the added benefit of eliminating both bacteria and odour as well, adding a few extra wears into each attire while also protecting delicate materials. 
Especially for those always short on time, or with delicate clothes you'd rather not risk burning with an iron, make life easier by trying out one of these top-rated garment steamers in Singapore.
For more laundry-related content, read:
---
Cover image adapted from: SteamOne, Aliexpress
The products have been ranked in terms of features and price from sources and reviews online.
Originally published on 24th September 2020. Last updated byPat Yuan Teng on 21st March 2023.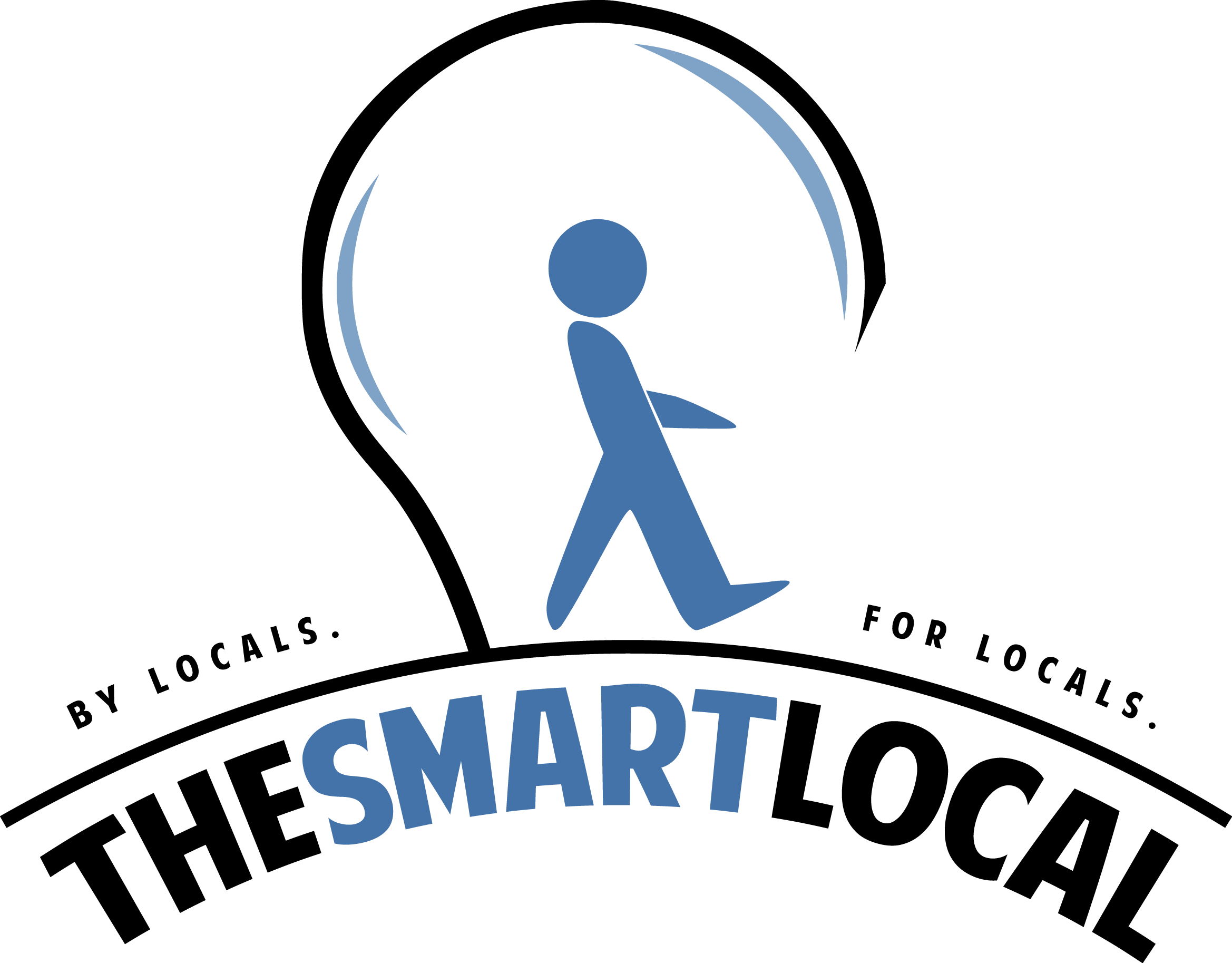 Drop us your email so you won't miss the latest news.