Round Island Route guide
---
It's pretty common to spot people whizzing around on their bicycles everywhere these days. Heck, cycling might just have usurped eating as Singaporeans' #1 hobby. If you're up for a wheelie fun adventure across the island, the Round Island Route (RIR) is just what you need.
Stretching from Seletar's Rower's Bay Park all the way to Berlayer Creek at Labrador Park, this 75km-long recreational route encircling Singapore has got plenty to see and do.
Here are 11 of the best spots along the RIR to visit on your next cycling expedition.
---
1. Rower's Bay Park Boardwalk – Wetlands with lookout pavilion
---
Rower's Bay Park is the starting point of the 75km stretch. Located on one end of Lower Seletar Reservoir right next to the Yishun Dam, it's got clear paths for you to easily cycle on.
Step on the boardwalk for a picturesque view of the surrounding wetlands filled with plenty of plants and wildlife. If you're an early riser, there's even a lookout pavilion for you to catch the sunrise. Try spotting some grey herons and copper-cheeked frogs while you're there.
Address: Seletar Club Road
---
2. Sengkang Riverside Bridge – SG's largest bridge across a canal
---
The next spot to check off the list would be the newly built Sengkang Riverside Bridge. The bridge connects Sengkang Riverside Park to both banks of Sungei Punggol and is the largest bridge in Singapore to ever be built across a canal. 
It spans 290m and is 5.5m in width so there's plenty of space for you to cycle side by side with bae. 
While you're there, check out the rest of the park, which houses the biggest man-made wetland on our island. At least 15 types of fruit trees can be seen growing along the park's walking paths too, including unique finds such as cashew and longan trees.
Check out our full guide on things to do in Sengkang.
Distance from Rower's Bay Park: 7km
---
3. Punggol Waterway Park – Scenic bridges throughout the PCN
---
Dubbed the "Venice of Singapore", Punggol Waterway Park is integrated along a 4.2km-long waterway surrounded by plenty of greenery. Perhaps the most unique aspect of the park would be the 5 bridges situated throughout:
---
Jewel Bridge
---
The first bridge you'll likely pass by if you're cycling over from Sengkang Riverside Park is the Jewel Bridge. Easily identifiable by its dome-shaped structure, this bridge makes for an IG-worthy photo spot. Plus, it's got a great vantage point to watch all sorts of critters from otters to migratory birds like the collared kingfisher.
Distance from Sengkang Riverside Bridge: ~2km
---
Adventure Bridge
---
If you aren't afraid of heights and things that get a little wobbly, head straight to the Adventure Bridge – a suspension bridge that overlooks the water. 
Distance from Jewel Bridge: ~1.6km
---
Kelong Bridge
---
The Kelong Bridge is inspired by – you probably guessed it – kelongs. Not only is it eye-catching, but the Kelong Bridge's architecture pays tribute to Punggol's heritage as a fishing village.
Distance from Adventure Bridge: ~1km
---
Wave Bridge
---
Image credit: @mrrtthrnz
Probably the most conventional-looking bridge, the Wave Bridge's name originates from its design that reflects the waterway's undulating terrain. 
Distance from Kelong Bridge: ~600m
---
Sunrise Bridge
---
Image credit: @seagull_istari
The aptly named Sunrise Bridge provides a stunning view of the sunrise every morning. The bridge meanders along the edge of the waterway, giving you unbridled views of the clear waters. You can even head up to the raised platform nearby to take a cool shot from above.
Distance from Wave Bridge: ~1.7km
---
4. Lorong Halus Wetland – Pretty reedbeds and iconic red bridge
---
Once you've crossed the Sunrise Bridge, you'll come to the striking Lorong Halus Bridge leading to Lorong Halus Wetland. It resembles an old steel railway bridge and is a must-visit for breathtaking views of the tranquil surrounding scenery.
Enter Lorong Halus Wetland via the 3km-long Lorong Halus Park Connector and you'll be greeted by rows of reedbeds. 
Completely transformed from the landfill it once was in the past, the wetland is now solely responsible for collecting and treating all water flowing through it. It's got a pretty Instagrammable backdrop too, so put on your best sporty fit and start snapping away.
Distance from Sunrise Bridge: ~550m
---
5. Changi Bay Point – Cycling bridges and seaside boardwalk
---
One of the newer cycling routes in Singapore, Changi Bay Point is part of the Changi Bay Park connector spanning 3.6km. It might seem ulu, but it's got some sick waterfront views that give off serious overseas vibes.
Step onto the boardwalk and you'll be greeted by panoramic vistas reminiscent of the Maldives. Remember to slather on enough sunscreen because there isn't much shade along the rest of the way.
Your cycling experience here will be a smooth one thanks to the wide cycling bridges and smooth paths. Totalling 140m, these bridges offer you the chance to cruise along the waterfront safely. Plus, there are several benches facing the sea along the way so you can have a rest if you're feeling two-tired after your journey.  
Distance from Lorong Halus Wetland: ~15km
---
6. Tanah Merah Coastal Road – Overseas road trip vibes
---
This entire area gives us out-of-Singapore road trip vibes with its wide roads flanked by endless rows of trees.
Tanah Merah Coastal Road is a 10km-long cycling stretch from Changi Ferry Terminal to Tanah Merah Ferry Terminal before leading into the eastern end of East Coast Park (ECP). The entire route is paved with asphalt and concrete with a dedicated 2m-wide cycling lane. Be sure to have enough water to stay hydrated along the way!

Total distance: 10km
---
7. Cyclist Park at ECP – Undulating tracks for cyclists of all levels
---
The 500m-long Advanced Circuit has features such as undulating tracks, sharp turns and granite steps for more confident cyclists to hone their skills.
ECP is one of the OGs when it comes to cycling locations. There's even a dedicated Cyclist Park for biking enthusiasts of all levels to practice their skills.
Those just starting out can try the 280m-long Learner Circuit, while those feeling braver can give the Advanced Circuit a go. Whether you're a beginner or possess Tour De France-level cycling skills, there's something for everyone to do here, even if it is just chilling on the park benches. 
 Distance from end of Tanah Merah Coast Road: ~7km
---
8. Keppel Marina East Desalination Plant – 360° skyline view
---
When we think of places in Singapore that are both spacious and offer A+ views of the city skyline, Marina Barrage often comes to mind. However, it's got a lesser-known contender in the form of the Keppel Marina East Desalination Plant (KMEDP). 
The best part is that entry is free, so you can lepak here if you're in the area.
The KMEDP treats seawater and freshwater from the Marina Reservoir and is Singapore's 4th desalination plant. More interestingly, it has a giant green space on top of it which offers a 360° skyline view of Singapore, making it an ideal spot for a picnic with the fam or other recreational activities like yoga or jogging. 
Distance from Cyclist Park @ ECP: ~5.5km
---
9. Bay East Garden – Green space near Marina Barrage and GBTB
---
Image credit: @popthebob
With everyone jumping on the cycling craze these days, outdoor spots like ECP tend to be relatively packed, especially over the weekends. Bay East Garden is a worthy alternative with sparser crowds and great scenery all around. 
The main path that runs next to the waterfront stretches 2km, connecting ECP to Marina Barrage. Landmarks such as Marina Bay Sands, Singapore Flyer and GBTB's Flower Dome and Cloud Forest can all be seen from this outdoor space. If you fancy being a tourist for a day, just take a detour and visit those attractions.
 Distance from KMEDP: ~1.1km
---
10. Horizon at Marina Bay – Giant bench sculpture
---
The Horizon Bench at Marina Bay stands out for a pretty quirky reason – it's a giant bench.
You should also know that it's an actual work of art. Made from old timber seats of Singapore's former National Stadium in Kallang, the Horizon Bench is one of the winning sculptures created during a design competition held by the Urban Redevelopment Authority in 2012.
Distance from Bay East Garden: ~3km
---
11. Berlayer Creek – Coastal mangrove near Labrador Park MRT
---
Take a selfie to mark the completion of your 75km round island cycling expedition.
Aside from being the endpoint of your eastern RIR journey, Berlayer Creek is a place that's worth visiting for its flora and fauna. 
This boardwalk is one of the 2 remaining mangroves in Singapore's south and comprises 3 types of habitats – mangroves, mudflats, and rocky shores – which house all sorts of creatures and vegetation.
Do note that you'll have to dismount your bike to go for a stroll on the boardwalk. But not to worry as the trail is easy and takes less than an hour to complete on average. 
Distance from Horizon Bench at Marina Bay: ~8.2km
---
Take on Singapore's 75km Round Island Route
---
Whether the 75km RIR is next on your bucket list or you're just looking for new attractions to check out, pay the spots above a visit when you have the time. 

Phase 1 of the RIR, which opened in January 2022.
Image credit: NParks
Between quirky bridges and rooftop gardens, these places could be interesting for you and your loved ones to explore over the weekend. Do plan ahead and conduct further research before embarking on your adventure to ensure maximum safety.
For more cycling and hiking routes, check out:
---
Photography by Brad Lee.
Originally published on 2nd May 2022. Last updated by Ra Krishnan on 22 March 2023.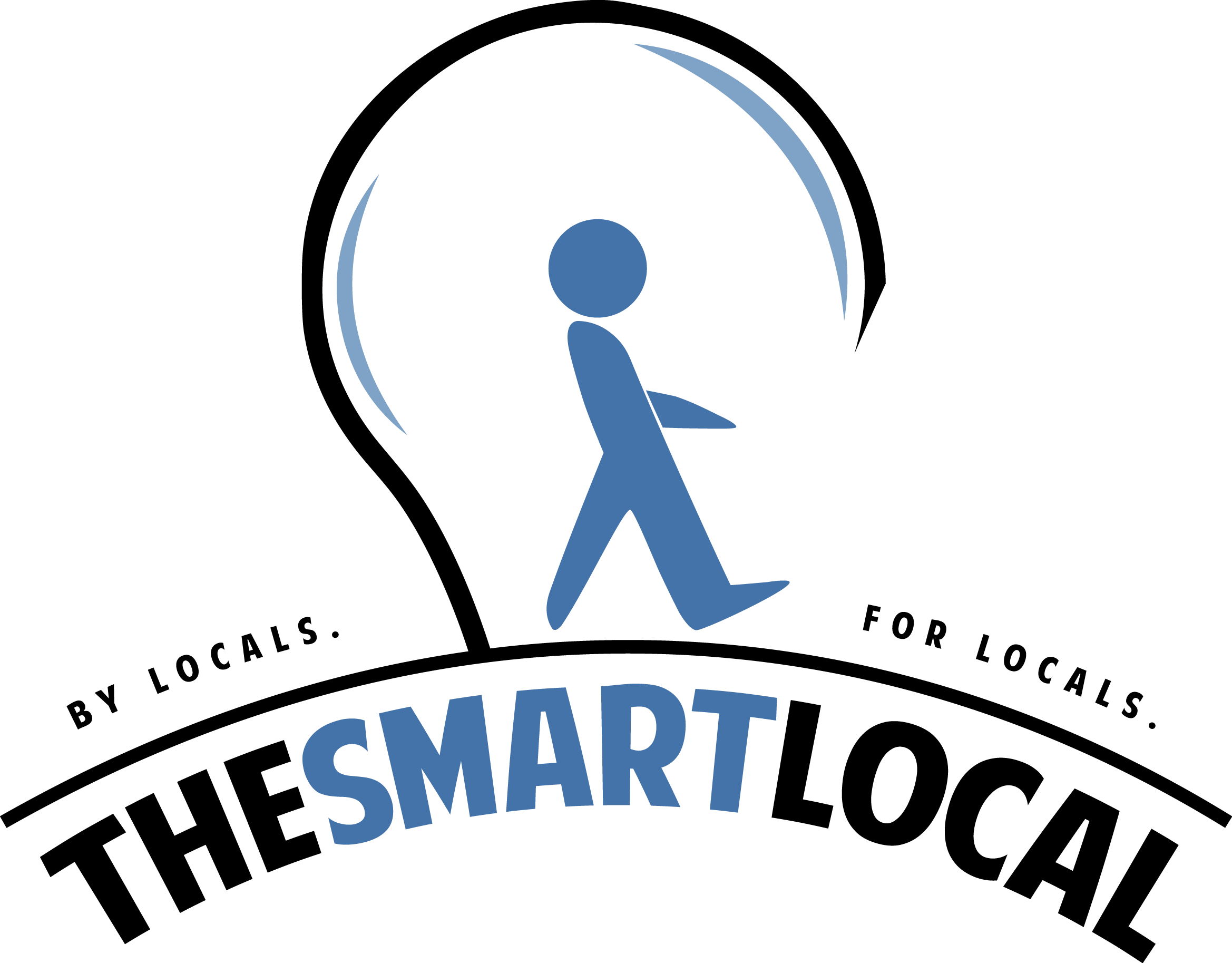 Drop us your email so you won't miss the latest news.