Street art and photo spots in Hong Kong
---
Melbourne has its Hozier Lane and Penang has Georgetown, but Hong Kong is no stranger to Street Art. Its narrow paths hide the city's talent and numerous stories simply waiting to be told.
Here are five inked nooks in Hong Kong city, from a galactic-looking space dragon on Wong Chuk Hang to Sheung Wan's rainbow stairway, that'll give you that perfect backdrop for your future holiday OOTD.
---
1. Rustic industrial buildings in Wong Chuk Hang
---

This mural could be found on the corner of E-Tat Industrial Building as of March 2022.
With rows and rows of rustic and monotone buildings towering over one another, Wong Chuk Hang is an industrial area that not many tourists or even locals might look to frequent. But hidden within this seemingly insipid and dull place, are artworks that are a feast for the eyes. 
If you're a fan of the "emo" aesthetic, then the poignant portrait of a lady painted in black and teal by stencil artists, SNIK!, will be right up your alley.
Continue forward to be greeted by an intergalactic-looking dragon-snake coiled an arm – probably one of the area's graffiti highlights. For a sick shot, make use of the mirrored building adjacent to it like we did to add more of a wow factor.
---
2. ArtLane in Sai Ying Pun
---
From snazzy cafes to large-scale art galleries and authentic restaurants serving up fantastic international cuisine, Sai Ying Pun is exactly the place to visit for all trend-seekers. 
And when dropping by Sai Ying Pun, one should definitely include ArtLane in your itinerary. This particular street bursting with vibrant colours and masterful paintings is truly a treat for the eyes. 
Fun fact: ArtLane in Sai Ying Pun is part of an urban renewal project aiming to revitalise old buildings. All the works of creativity such as the bakery street mural and the rainbow staircase pictured above revolve around the theme "Art & Music of SOHO", many of which draw inspiration from popular street art in other metropolitan cities.
The star of the show though, is hidden within the Sai Ying Pun MTR station –  a colourful, life-sized bas-relief created by artist, Louise Soloway Chan. Simply put, the breathtaking masterpiece is a 3D wall sculpture covering a long stretch of wall within the station, commemorating life as it was in old Hong Kong. 
Traditional shops, the fish market, eateries, and many other subjects are featured in the creation and carved out in painstaking detail. Once you lay your eyes on the mural, it's likely that you'll stare in wonder and fall into a trance-like state of admiration – it's that impressive. 
Getting there: Take the MTR to Sai Ying Pun station and walk for one minute to reach Artlane, Chung Ching Street. 
---
3. Rainbow stairs in Sheung Wan
---
Rows of colourful fabrics, intricate handicrafts, and the overpowering smell of dried seafood – that's what most would take away from a typical day at Sheung Wan. But hidden within the typical high-rise buildings and quaint traditional shops are colourful works of art all waiting to be discovered. 
Fans of anything and everything rainbow should first check out the rainbow steps at the intersection of Jervois and Mercer street. While it might not be as vibrant as it used to be, the worn-out steps and fading shades actually add to the grunge aesthetic. 
We all know that one friend that's always on the lookout for an OOTD spot, and this stretch of wall along Jervois Street is perfect for just that with its simple geometric shapes painted in pastel shades.
Getting there: Take the MTR to Sheung Wan station then walk for three minutes to reach 50 Jervois Street.

Image credit: ​​@rosannachann 
Just a 6-minute walk from Jervois Street, check out the hipster space known as PMQ where currently you'll be able to find the murals "Spirited Away" and "Howl's Moving Castle".
Address: 35 Aberdeen Street, Central, Hong Kong
---
4. Shelley Street and Hollywood Road in SoHo
---
Did you know that the world's longest escalator is in Hong Kong? And it's a whopping 800 metres long, and you can find it in Central, SoHo. But the real reason for bringing this escalator into the picture is because it'll be your free ticket to getting around the hilly Central area.
It's also perfect for sightseeing and taking you to the metaphorical doorstep of Shelley Street's many murals. Simply hop off at a connection point and give street photography a whirl.

Koi fish mural on 82 Hollywood Road.
Despite being located in the Central area, Hollywood Road is far from futuristic and ritzy. It houses an entire street of antique shops, and of course, its own fair share of street art. Make sure to check out this vivid Koi piece by Christian Storm along Shing Wong Street.
Getting there: Take MTR to Central station, then walk for nine minutes to reach Hollywood Road and then three minutes to reach Shing Wong Street. 
---
5. Hypebeast car park in Kwun Tong
---
Without a car on your Hong Kong holiday, the likelihood of you ending up in a car park is close to none. But this particular car park snuggled deep within Lok Wah South Estate is no ordinary car park. 
Climb up to the rooftop, and you will be rewarded with a set of pastel blue walls sitting right smack in the middle of the roof. For some strange reason, each wall has a circular hole in the centre, that when lined up, gives you that never-ending tunnel effect.
Whether you snap a shot straight on or use the rule of thirds, you're guaranteed an epic photo for the gram.

Getting there:
Take the MTR to

Kwun Tong

station then walk for 23 minutes to

Lok Wah

South Estate Garage Car Park. 

Take Bus 619 from Statue Square in Central to

Lok Wah

South Estate then walk 5 minutes to the Garage Car Park. 
---
Appreciating Hong Kong's street art and photo spots
---
Awesome dim sum? Check. Sky-high buildings? Check. Photoshoot-worthy spots? Triple Check. For those guilty as charged when it comes to uploading only food pictures to your Instagram story, and for all fans of photography, Hong Kong is a pot full of photo-op gold just waiting to be unearthed.

Image credit: HKWALLS
Take a nosedive into the artsy side of Hong Kong with the numerous events and arts festivals happening all year round.
On that note, the HKwalls Festival 2023 is back from 18th-26th March. Artists will be transforming ordinary walls across the Central and Western Districts of Hong Kong into works of art – that means more OOTD backgrounds for your IG feed.
Hong Kong's vibrant street art is everchanging and constantly being refreshed, so you may just be pleasantly surprised by new artworks where old murals were once displayed. 

While planning your travel itinerary, head to Discover Hong Kong for more ideas and some freebies. To welcome tourists, the city is giving away a complimentary cocktail to be redeemed at one of the many bars in Hong Kong or cash vouchers to shop and dine in the city.

Read more of our Hong Kong articles here: 
---
This post was brought to you by the Hong Kong Tourism Board.
Photography by John Lim.
Note: Images were shot before Covid-19.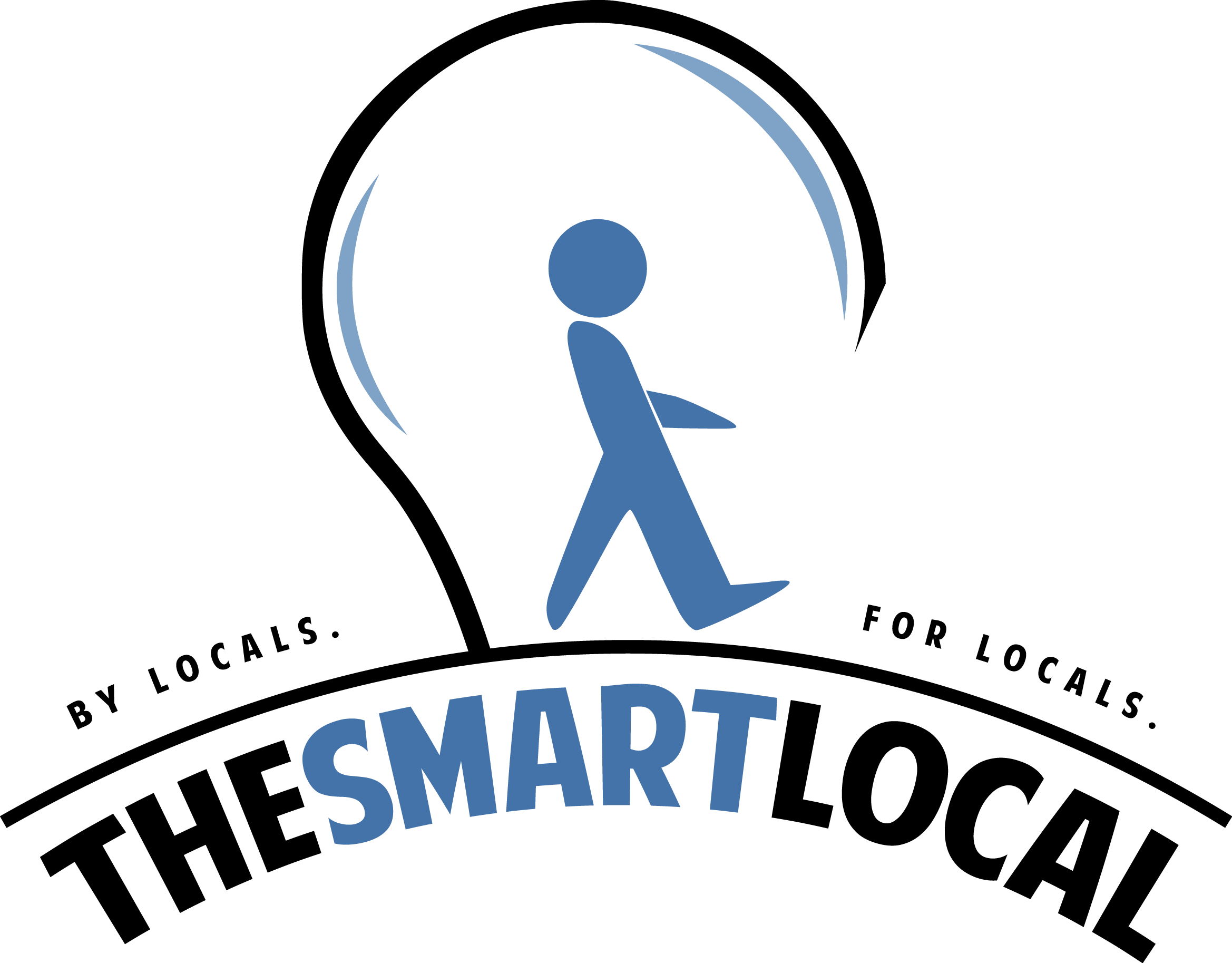 Drop us your email so you won't miss the latest news.