Family-friendly places in Hong Kong
---
Travelling with a young kid is no easy feat. In fact, my parents went to Hong Kong before I was born because well, I'd likely have been a screaming tyrant. After all, it's hard enough travelling with kids, no one wants to have to expend more energy fighting over limited high chairs or worrying about their child running amok when there are hot dishes being served.
If you're planning a family holiday with your little ones, here's a handy list of family-friendly places in Hong Kong to check out.
---
1. Mr. Tree – Massive ball pit, water play and slides
---
With expansive play areas that rival some indoor playgrounds in Singapore, Mr. Tree is a restaurant chain that will double up as a "play" stop for you to recharge and fuel on without having to worry about your children at all.

The Causeway Bay outlet even comes with a netted soft zone for rock wall climbing and swinging.
Menu-wise, both the outlets at Lai Chi Kok and Causeway Bay serve up the same dishes, but the latter is favoured by many for its larger play area with features such as a water play area, basketball shoot-out section and mini rock wall. 
The branch at Lai Chi Kok, on the other hand, has a massive indoor sand pit, giant plinko boards and a play kitchen setup. The restaurant even has dedicated staff on duty to supervise children in the play area to ensure no accidents happen. 

Mr. Tree Causeway Bay's water play area.
Booking is required for all who intend to dine here which might seem like a hassle at first, but it ensures that your little one won't have to jostle or fight with others for toys. Socks are also provided free of charge for all who enter to keep the play area clean.

The dining area in the Causeway Bay outlet.
For a healthy and filling meal, go for their set deals. Their Korean Fried Kimchi and Pork set (HK$218, ~S$37.35)  comes with a hefty side of quinoa rice topped with shredded veggies, and completed with a bowl of miso soup and a small bowl of apple salad. 

Image credit: 大樹先生的家 Mr. Tree – 香港店 
For some snacks to fuel the ever-hungry kids, a great option is the Snack Platter (HK$199, ~S$34.10) which comprises karaage squid rings, sweet sauce chicken wings, and deep-fried potato cakes.
Pro tip: Be sure to make your booking several days in advance as this spot is very popular among locals, especially on the weekends.
Admission:
HK$99/child (~S$16.96) on weekdays | HK$139/child (~S$23.82) on weekends for children under 7

Minimum spend of HK$120 (~S$20.59) on weekdays | HK$150 (~S$25.70) on weekends for adults and children above the age of 7
Mr. Tree Lai Chi Kok
Address: D2 Place Two Level 1, Unit 106-107 & 120-121, Lai Chi Kok, Hong Kong
Opening hours: 12pm-3pm, 3.30pm-6pm, 6.30pm-9.30pm, Daily
Mr. Tree Causeway Bay
Address: 311 Gloucester Road, 15/F Windsor House, Causeway Bay, Hong Kong
Opening hours: 12pm-3pm, 3.30pm-6pm, 6.30pm-9.30pm, Daily
Contact: Mr. Tree Facebook
---
2. Origami Kid's Cafe – Treehouse with wooden cube pit and pretend play zones
---
Decked in a Scandinavian design that'll remind you of an actual upmarket pre-school, Origami Kid's Cafe is a quaint space with multiple play areas. Kids will be playing in a safe environment here with the cafe's ritual of temperature taking and sand sanitising.

House-on-stilts play area with a sand pit filled with wooden sand blocks to minimise mess.
Designed for little tots aged below 7, the cafe features a colouring area, sand pit with wooden cube sands, and even a lego wall for kids to mess around with and explore their creativity.

We left our mark on their Lego wall – see if it's still there when you visit.
Each weekday session lasts 2 hours and 45 minutes while each weekend session lasts for 2 hours.

Art area with colouring paper and colour pencils provided.
Regardless of whether they want to be a Disney princess or superhero, kids can have a blast playing pretend at this costume rack stocked up with costumes.
Their main menu items are generally filled with healthy items that contain less oil and more vegetables than your regular Hong Kong grub. 
For your young ones, there is a Kid's Menu. We checked out their Set B (HK$128, ~S$21.93) which came with Stewed Noodles with Tomato Mushroom Sauce, with a side of animal-shaped custard bun and seasonal fruits and a cold-pressed juice.
Another item that stood out was their Beef Fillet with Rice Cakes (HK$128, ~S$21.93), a Chinese take on the traditionally Korean tteok or rice cakes. Slathered with a layer of sweet dark sauce, the pieces of beef and rice cakes are cut into small pieces, great for sharing with the kids.
Getting there: The cafe is located on the top level of Kai Tak Cruise Terminal, which is hard to access using public transport. The best way to get in is to take a taxi. Alight at the taxi drop off point and take a lift to the rooftop, where the cafe is located.
Admission:
HK$138/child (~S$23.68) on weekdays | HK$198/child (~S$33.97) on weekends for children under 9

There is also a minimum spending of

HK$150/adult (~S$ 25.70)

. Kids below 1 can enter for free. 
Address: 33 Shing Fung Road, Rooftop, North End, Zone B, Kai Tak Cruise Terminal, Kowloon Bay, Hong Kong
Opening hours: Mon-Fri 11.15am- 8pm | Sat-Sun 10am-9pm
Contact: Origami Kid's Cafe Facebook
---
3. Cup Noodles Museum – Customise your own cup noodles
---

Image adapted from: @ella_and_twins, @billchair_ho 
If you've ever wondered how this seemingly simple yet revolutionary comfort food was invented, head to the Cup Noodles Museum Hong Kong to find out. The interactive exhibits tell the story of the founder and how he came to package Japanese ramen in the convenient form we've all come to love.
At the end of your museum tour, join the 30-minute workshop where you get to customise your own cup noodles – from designing your own packaging to choosing the soup base and toppings.

Image credit: @billchair_ho 
For the ultimate photo opp, check out The Cup Noodles Wall which displays variations of the quick meal from 17 countries.
Admission: HK$60/pax (~S$10.30)
Address: 33 Canton Road, Shop 26-35, 2/F, Tsim Sha Tsui, Kowloon, Hong Kong
Opening hours: Thu-Tue 11.15am-7.15pm (Closed on Wednesdays)
Contact: Cupnoodles Museum Hong Kong website 
---
4. Legoland Discovery Centre Hong Kong – Rides, 4D movies, & unlimited Lego
---

Image credit: @legolanddiscoverycentre_hk 
The kids will have a field day at Legoland Discovery Centre Hong Kong where there are 10 themed play areas including rides suitable for 3 to 10-year-olds and 4D movies. 
Ambitious young ones who want to learn how to build more complicated Lego sets can learn tips from the Master Model Builder and then let their imagination run wild with the unlimited blocks available for play.

Image credit: @legolanddiscoverycentre_hk
There's even a section for toddlers below 5 years old to play with larger Lego pieces so there's no danger of them accidentally putting smaller pieces in their mouth. Needless to say, it's the place to go for endless hours of fun building and getting those creative juices flowing.
Psst…only adults accompanied by kids are allowed entry here – no wandering in on your own.
Admission: HK$199/pax (~S$34.15) on weekdays | HK$250/pax (~S$42.90) on weekends
Address: 18 Salisbury Road, Shop B131-133, B1, K11 MUSEA, Victoria Dockside, Tsim Sha Tsui, Kowloon, Hong Kong
Opening hours: Mon-Fri 11am-7pm | Sat-Sun 10am-7pm
Contact: Legoland Discovery Center Hong Kong website 
---
5. Cafe Roma – Beachfront dining with sand play area
---
If you're in Hong Kong in the summer, don't miss out on beach-side dining at one of the country's many shores.
Located off the mainland at Park Island (Ma Wan), Cafe Roma lies a 20-minute drive away from the bustling Hong Kong Central. The cafe has a bunch of kid-friendly facilities such as spades and buckets for your young ones to build castles with, as well as mini cars for kids to roam the alfresco dining area on. 

Beach right in front of Cafe Roma.

There's even a bib to make sure there are no clothing stains.
Moving on to their dishes, the adorable Amusing Kids Set (From HK$98, ~S$16.82) comes in a baby silicone set, so your kid has literally zero chance of breaking anything there. The set comes with either a pasta or mini pizza, fresh fruit salad, a soup of the day, and juice.

Our Fantasy Pizza comprising smoked salmon, spicy pepperoni, mozzarella di bufala and parmesan cheese
If the family consists of picky eaters, you can DIY your own dish with their thin-crusted Fantasy Pizza (HK$168 ~ S$28.83).  You'll be spoilt for choice with 16 ingredients to choose from that include mozzarella, pepperoni, tiger prawns and smoked salmon.
Getting there: Park Island can be accessed via public transport – take the MTR to Kwai Fong Station, followed by bus NR332 to Beach Commercial Complex. Alternatively, the island is a 20-minute drive from the Central area of Hong Kong.
Cafe Roma
Address: L1, Shop 7&8, Beach Commercial Complex, Ma Wan, Hong Kong
Opening hours: 10am-6pm, Daily
Contact: Cafe Roma website
After the kids are full and happy, explore Noah's Ark, a mini theme park situated right next to Cafe Roma. 
Noah's Ark
Admission: Adults HK$198 (~S$33.97) | Kids and senior citizens HK$158 (S$27.11)
Opening hours: 10am-6pm, Daily
Address: 33 Pak Yan Road, Ma Wan, Hong Kong
Contact: Noah's Ark website
---
Travel easy with kids at these family-friendly places in Hong Kong
---
Holidays are a great time to bond, but it's always better when everyone on the trip gets something they like – kids included. After all, a happy kid = happy parents.
To make a holiday a little sweeter, you can check out Discover Hong Kong for some free goodies. Parents who want to let their hair down can redeem a complimentary cocktail at one of the many bars in Hong Kong or cash vouchers to shop and buy back souvenirs for the rest of the fam.
Travelling overseas with children doesn't have to be a chore – in fact, it can be pretty easy if you have the right itinerary planned out. Simply weave in these family-friendly places in Hong Kong and both you and the kids can have a ball of a time together during your family getaway.
Read more of our other Hong Kong articles here: 
---
This post was brought to you by the Hong Kong Tourism Board.
Photo credit: Heng Wei Shin
Note: Images were shot before Covid-19.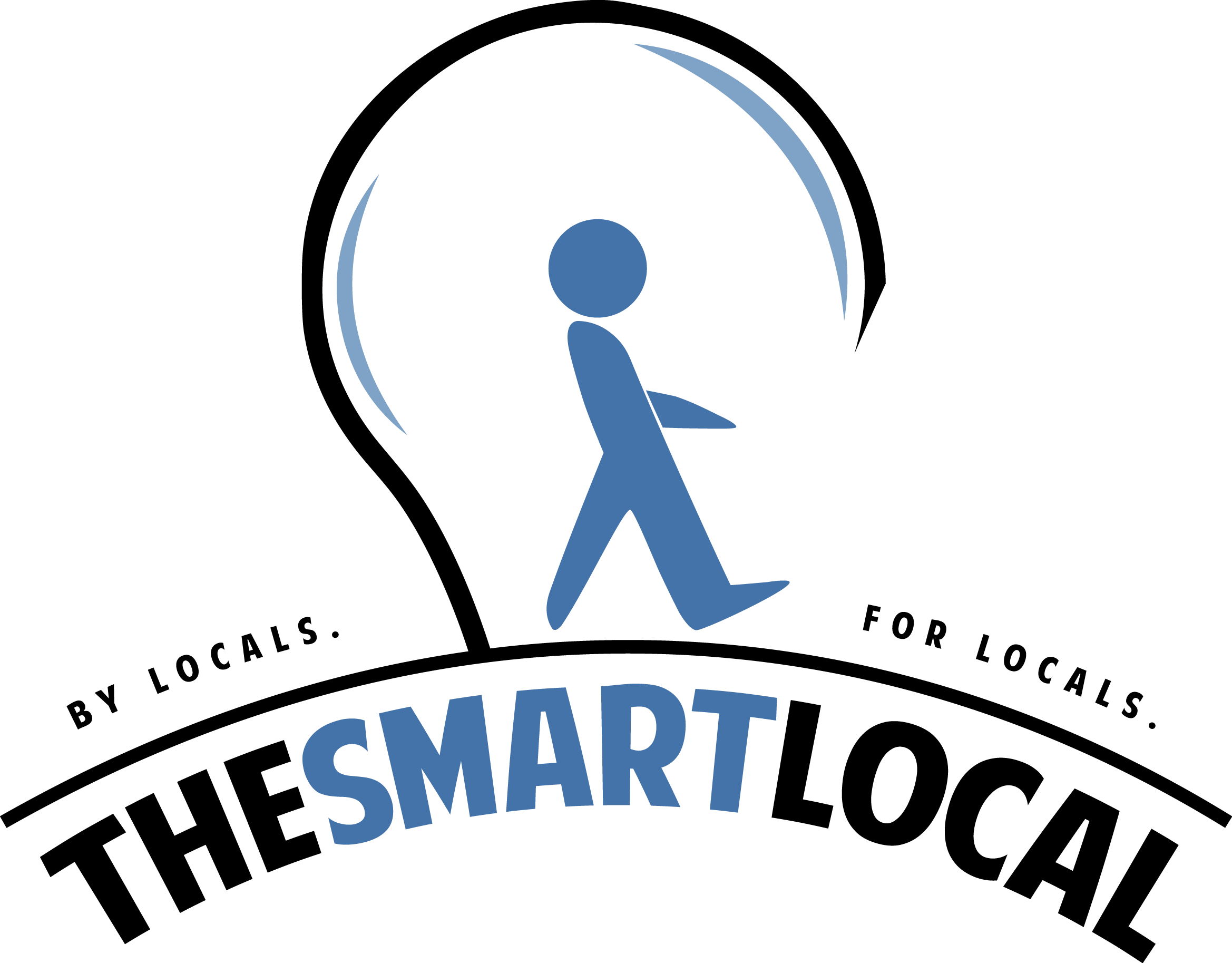 Drop us your email so you won't miss the latest news.