Boutique hotels in Hong Kong
---
Hong Kong is a dense city jam-packed with sights to see and things to do, but while feasting, shopping and the like take top priority, there's no need to settle for regular hotels or hostels the next time you're there.
From ultra-mod industrial chic to old-world glamour, here's a list of 7 boutique hotels in Hong Kong with rooms from as low as S$56 that prove that there's more to the hotel scene than meets the eye.
---
1. The Fleming, Wan Chai – Old-world, maritime-themed hotel
---

Image credit: @sam.villiers.design 
The Fleming could very well be the lovechild of the movies Titanic and The Great Gatsby. Just one step through the front door and you'll be greeted with a maritime-themed interior that oozes old-world charm and grandeur that'll have you feeling as though you've stepped through a time portal to the 1920s.

Osteria Marzia is a charming Italian ristorante in the hotel.
Image credit: @michiellovesfood
The hotel's interior was inspired by the Star Ferry, one of Hong Kong's oldest commercial ships that has been transporting people from Hong Kong Island to Kowloon and back since 1888. Some distinct ferry features you might find here are the curved doorways, circular mirrors and brass fittings.

Extra Large Room.
Image credit: @ab.cafeandaily 

Bathroom with varied tile design and a brass sink.
Image credit: @scentsofdao
Located in the heart of Wan Chai, which has a bustling nightlife with European-inspired pubs and bars, The Fleming is perfect for those who live for the hustle and bustle of the city.
Rates: From HK$1,313 (~S$222.78)
Address: 41 Fleming Road, Wan Chai, Hong Kong
Contact: +852 3607 2288 | The Fleming website
---
2. Tuve – Ultra-modern, industrial-chic hotel
---

Image credit: @_kingding_
Minimalism. If that's how you roll then check out the industrial-chic Tuve. The mantra here is "less is more" and almost everything is greyscale, save for the occasional pops of brown from their wooden furnishings.

Premier Room.
Image credit: Tuve
Furnishing is kept to a minimum, even in the rooms, but you'll be able to look forward to value-adds such as bath amenities from luxury brand LE LABO and complimentary smartphones – these come loaded with unlimited calls and are available for free use during your stay.

Their Comfort Room is simple in design and has all the makings of a Muji showroom.
Image credit: Tuve
Rates: From HK$716 (~S$122)
Address: No.16 Tsing Fung Street, Tin Hau, Causeway Bay, Hong Kong
Contact: +852 3995 8800 | Tuve website
---
3. Mini Hotel, Causeway Bay – Vintage hotel with Victorian touches
---

Image credit: @duringmyjourney
Hong Kong is infamous for its teeny-tiny accommodations. But if you pick hotels with rooms designed right, you won't be feeling all that claustrophobic. 
Mini Hotel at Causeway Bay has cleverly designed spaces that feel larger than they actually are – the rooms are equal parts cosy and might have you spending just as much time in as you spend out. It's also an affordable option for budget travellers with rooms priced from just HK$330 (~S$56). 

Smart Queen Room.
Image credit: The Booking Button
Room features that add to the illusion of a large space include glass-walled bathrooms as well as clever storage spaces beneath the beds in their Smart Queen Room for you to stow your luggage out of sight and free up more floor space.

Image credit: @tomodachies 
After you've finished exploring the city, end the night by relaxing in their vintage-themed common area which is reminiscent of an eclectic Ikea showroom, but from another era. 
Rates: From HK$330 (~S$56)
Address: Mini Hotel Causeway Bay, 8 Sun Wui Road, East Point, Hong Kong
Contact: +852 3979 1199 | Mini Hotel website
---
4. Eaton Hong Kong – Retro hotel with Wes Anderson vibes
---

Image credit: @acnhtahnonyofficial
Neon signs, brick walls and a wonderfully quirky, zebra – or giraffe – who knows? – statue greets you at the retro Eaton Hong Kong. Situated between Jordan and Yau Ma Tei MTR station, this hotel with postmodern vibes has a colour-blocked interior, as well as an eclectic collection of life-sized animal statues.

The Eaton Room.
Image credit: Eaton
There's plenty to do the moment you check in with facilities such as a cinema and art museum to keep you occupied. There's even a Michelin-star Chinese restaurant, Yat Tun Heen, on its premises for you to have a taste of truly good food without having to hunt too much.

Image credit: Eaton
When it comes to hotels, one of the most important features is the pool. A plus point if it's pretty, and plus another point if it's on the highest floor. Their Wes Anderson-esque pool is splashed in a pastel shade of blue and decorated with quirky flamingos giving you epic opportunities to level-up your IG feed.
Rates: From HK$751 (~S$127)
Address: 380 Nathan Road, Kowloon, Jordan, Hong Kong
Contact: +852 2782 1818 | Eaton Hotel website
---
5. The Sheung Wan, Central – Art-filled luxury hotel
---

The Loft.
Image credit: @lemonadellen
For a swanky place to call home during your stay in HK, The Sheung Wan is a micro luxury hotel with not-so-micro rooms that will have you sleeping in style every night.
Located in Central, a five-minute walk from Sheung Wan Station, The Sheung Wan puts you amid street markets, cultural hotspots and good grub. The hotel's many communal spaces also make it a perfect fit for social butterflies who love meeting new people from all walks of life on their travels.
Image credit: @tqmhk
Accommodation-wise, the smallest room it offers still spans a good 130 ft² and comes with added goodies such as free breakfast at the hotel's Mexican restaurant, complimentary minibar access and use of their gym.
Rates: HK$680 (~S$115)
Address: 286 Queen's Road Central, Central, Hong Kong Central, Hong Kong
Contact: +852 2165 1000 | The Sheung Wan website
---
6. Little Tai Hang – Vintage & cosy hotel overlooking Causeway Bay
---

Lobby area.
Image credit: @jacquelinesum117
Despite being in the middle of the metropolitan city, Little Tai Hang gives off strong countryside vibes thanks to its red brick walls, wooden furniture and rustic features such as fireplaces that'll make you feel right at home.

Image adapted from: @littletaihang, @joachimeva
Waking up to a view is perhaps the best way to start the day and with the hotel's location right at Causeway Bay, many of the rooms here, priced from HK$1,044 (~S$177)/night, overlook the harbour and give you that sweeping view of Hong Kong's cityscape. 
For families and groups of friends, there's also the option of booking the spacious 2-bedroom apartments so nobody has to squeeze or be separated.

Image adapted from: @littletaihang, @littletaihang
As a hotel-cum-studio apartment, there are options for both long- and short-term stays. If you'll be there for at least a month, make sure to drop them an email for a special price!
Rates: From HK$1,044 (~S$177)
Address: 98 Tung Lo Wan Road, Causeway Bay, Hong Kong, Hong Kong
Contact: Little Tai Hang website
---
7. Ovolo Southside – Spacious warehouse hotel
---

Image credit: Ovolo Southside
They always say, the further you travel out of the city, the bigger the houses are. The same goes for hotels. 

Image credit: Ovolo Southside
Hong Kong, like Singapore, has a pretty tight land space. If you love a spacious room with lots of space to unwind at the end of the day, you'll love Ovolo Southside, a revamped warehouse-turned-hotel.
The artsy hotel is located just 22 minutes away from Central by public transport.

Rockstar Suites.
Image credit: Ovolo Southside
For a levelled-up vacation, check out their enormous Rockstar Suites, which are modern and chic with bold graphic colours and geometric patterns.

Image credit: Ovolo Southside
Instead of a concrete jungle, you'll be greeted with views of the surrounding mountains when you wake in the mornings. Zoom straight in for one of the corner rooms priced from HK$500 (~S$88) for the best views.

Pro tip: Stay 7 nights or more to save up to 30% off their best available rate plus all of the Ovolo Perks such as the mini bar and complimentary breakfast.
Rates: From HK$850 (~S$144)
Address: 64 Wong Chuk Hang Road, Hong Kong
Contact: +852 3460 8100 | Ovolo Southside website
---
Rewind in style at these stylish boutique hotels in Hong Kong
---
Hong Kong is all set to greet travellers. And while there are lots of "typical" hotels out there, we'd say check out these boutique hotels in Hong Kong for a more interesting and unique stay instead. It doesn't hurt that they look like a scene right out of an Instagram feed either.
Now that you've got accommodation down pat, get more out of your trip with Discover Hong Kong where you can take part in a giveaway of 500,000 air tickets. Visitors to the city can also redeem goodies such as HK$100 cash vouchers or free cocktails.
Read more of our Hong Kong guides:
---
This post was brought to you by the Hong Kong Tourism Board.
Cover image adapted from: Eaton, @sam.villiers.design, Tuve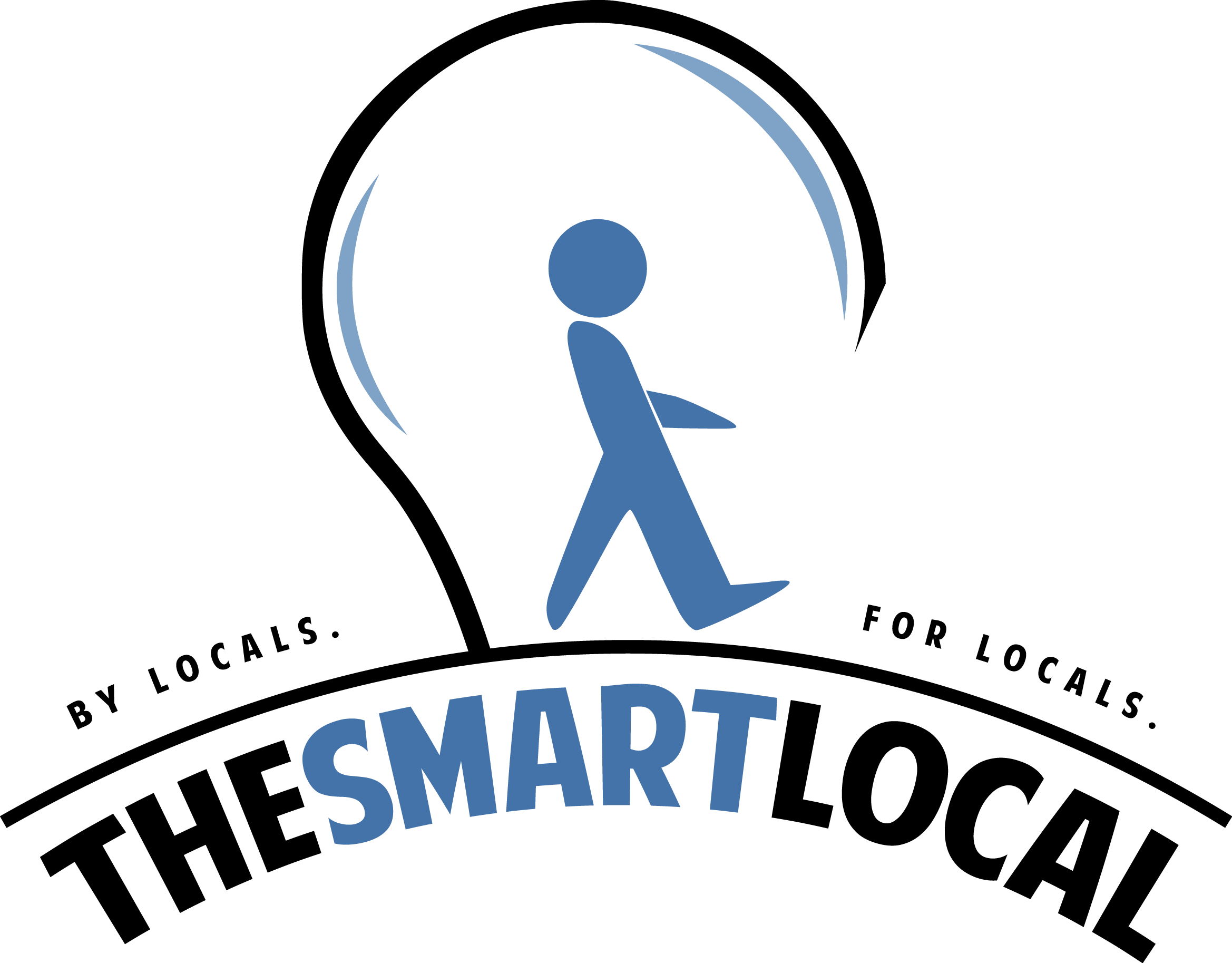 Drop us your email so you won't miss the latest news.