New things to do in Hong Kong
---
So, you've eaten your way through the Temple Street night market, conquered the hike up Victoria Peak, and ravaged the shops at Causeway Bay. But don't be fooled into thinking that's all Hong Kong has to offer.
We'll let you in on a secret: there's actually a whole host of new things to do in the +852 beyond the usual activities and you should bookmark asap. Below are 8 of them.
---
1. Go island-hopping around Hong Kong's most remote islands
---
Tell us something more inviting than jumping on a boat and sailing around the islands in Hong Kong. We'll wait.
The Duck Eye rock formation on Ap Chau island.
Image credit: @mimikenzie07
Venture out by ferry for 1.5 hours and you'll reach Ap Chau and Kat O – 2 of Hong Kong's most remote islands. While Ap Chau is famous for its unique rock formations in the shape of the duck's eye and neck, Kat O's standouts include the Tin Hau temple, heritage trail, and main street where restaurants and souvenir shops can be found.
One of the many historic sites on Kat O island along the heritage trail.
Image credit: @bang_mells
Both Ap Chau and Kat O remain largely untouched and make for a great relaxing day trip. Just make sure you're bright and early because there's only one ferry leaving for and returning from the islands.
How to get there: Take the 9am ferry from Landing No 3 at the Ma Liu Shui public pier to Ap Chau and Kat O. Tickets start at HK$60 (~S$10.74) for a roundtrip.
Visit Kat O and Ap Chau islands.
---
2. Admire art & culture at a Forbidden City-inspired museum
---
We'll forgive you if you tend to overlook the museums in Hong Kong because you're either shopping or eating yourself into a dim sum coma. But the Hong Kong Palace Museum remains a bucket-list destination for all travellers visiting the islands – you included.
Image credit: @gwong33
With 7 floors, 9 galleries, and over 900 rare artefacts that have been flown in straight from the Beijing Palace Museum, it's easy to spend the entire day here. While you're there, don't forget to take the obligatory photo of the impressive museum facade that resembles the Forbidden City's front.
Visit the Hong Kong Palace Museum.
Admission: From HK$25 (~S$4.47)
Address: 8 Museum Drive West Kowloon, Tsim Sha Tsui, Hong Kong
Opening hours: Wed-Thu 10am-6pm | Sat-Sun 10am-8pm | Mon 10am-6pm (Closed on Tuesdays)
Contact: +852 2200 0217 | Hong Kong Palace Museum website
---
3. Slide down twisted tubes at Water World Ocean Park
---
Water parks are usually summer staples for kids. Though at the Water World Ocean Park, the death-defying tubes and slides mean you can also kick off your sandals and plunge down at full speed.
Image credit: @beanca12
Before heading to zones like Torrential River and Cyclone Spin, ask yourself whether you're ready to be propelled into the air before crash landing in the water. If the answer is yes, then by all means. 
Image credit: @jaxtynnnn
Otherwise, opt for more chill activities like floating on waves at the Big Wave Bay or tucking into juicy grub at the restaurants onsite.
Address: 33 Ocean Drive, Aberdeen, Hong Kong
Opening hours: Mon-Fri 11am-7pm | Sat-Sun 10am-7pm
Contact: +852 3923 2323 | Water World Ocean Park website
---
4. Browse the stores & art sculptures at K11 Musea
---
Have your camera on standby because the K11 Musea shopping mall is a sight to see.
Image credit: @jolense
TBH, it's not even fair to think of K11 Musea as a mall. It's more like a giant modern art museum meets quirky sculpture gallery that also happens to have over 250 stores attached to it. The intertwined twinkly lights, dome-shaped ceiling, and shiny copper-toned walls look almost like the inside of the Millenium Falcon. 
An art installation inside the mall.
Image credit: @chairmen.hk
Overall, K11 Musea is completely over the top and in the best way, so don't forget your wallet.
Address: 18 Salisbury Road, Tsim Sha Tsui, Hong Kong
Opening hours: 10am-10pm, Daily
Contact: +852 3892 3890 | K11 Musea website
---
5. Locate the IG-famous Mirror Lake via 7km scenic hike
---
There are dozens of hiking trails in Hong Kong, but we're about to send you on an easy peasy path that leads to the iconic Mirror Lake for some post-hike 'Gram spam.
Image credit: @_ant.p_hk
Head Northeast towards Fung Yuen Butterfly Reserve, where the Lau Shui Heung Reservoir trail starts and also where 200 butterfly species reside. Feel free to have a look around before embarking on a 7km scenic hiking route, where sheets of thick, green leaves drape over giant trees.
At the end of the trek, you'll reach the otherworldly Mirror Lake which, IMO, is a hard-earned reward for your journey.
Visit Lau Shui Heung Reservoirs.
Admission: Free
Address: 150 Fung Yuen, Tai Po, New Territories, Hong Kong
Opening hours: 9.30am-5pm, Daily
Contact: +852 3111 7344| Fung Yuen Butterfly Reserve website
---
6. Explore abandoned village ruins on "Ghost Island"
---
Established in 1740s by Hakka villagers, Yim Tin Tsai was once a big salt farming community. These days, the "Ghost Island" remains one of Hong Kong's most preserved towns that attracts flocks of day-trippers daily.
Image credit: @sollar.stellar
Located only 15 minutes away from Sai Kung Town by speedboats, the island is still home to several original structures that are still intact. You'll find 300-year-old ruins of everything from houses to kitchen appliances and furniture.
Snap a pic on the Jade Bridge for your IG feed.
Image credit: @m__y.133
Once you're done exploring, swing by the St. Joseph's Chapel, Heritage Exhibition Centre, and Jade Bridge before returning to the pier, where Hakka snack stalls can be found.
How to get there: Take a speedboat from the Sai Kung public pier which operates 24 hours. Roundtrip tickets start from HK$60 (~S$10.74) and can be purchased at the counter.
Find out more about Yim Tin Tsai.
---
7. Go off the beaten track at Cape D'Aguilar
---
Before you respond with a no to another hike, wait a minute. Cape D'Aguillar, in all honesty, is more like a walk where you'll get to sport your best athleisure look while checking out a frame-worthy lighthouse, historic sites, and caves.
Image credit: @laamngai
Once you reach the cape, go ahead and give your legs a break at either the Thunder Cave or the Crab Cave. Then, carry on and see if you can locate the 2 batteries used in WWII, as well as the mysterious skeleton of Miss Willy the whale.
We have it on good authority that the impressive Cape D'Aguillar Battery is hidden in a secluded section of the beach, down a steep unmarked path. So, proceed at your own risk.
How to get there: Take bus 9 from Shau Kei Wan outside MTR Exit 3 towards Shek O Beach and alight at the Cape D'Aguilar stop. From there, follow the paved path for an hour to reach the cape. Entry to Cape D'Aguilar is free.
---
8. Pay a visit to Kam Tin Mural Village
---
Once upon a time, street art was deemed as mere graffiti. These days, it's the new fine art. In Hong Kong, one of the largest wall art clusters can be found at Kam Tin Village.
Image credit: @msmykaka
Expect to find over 20 murals covering the walls at this quaint neighbourhood. They were done entirely by a group of students to demonstrate their creativity and make for great photo ops. Besides mural-chasing, other things to check out include the tranquil Shui Mei Village pond, an ancient tree house, and a handicraft market.
Address: Kam Tin, New Territories, Hong Kong  
---
Fill your holiday itinerary with new things to do in Hong Kong
---
If 2 years of no traveling has taught us anything, it's this: when you get an opportunity to book your dream vacation, seize it. And while you patiently wait for Hong Kong border rules to relax, it's a good idea to draw up your vision board and plan said vacay.
360 Hong Kong Moments: New Adventures at Every Turn.
Video credit: Hong Kong Tourism Board
Whether you're into shopping, eating, cruising around museums, or embarking on multiple outdoor adventures, rest assured you won't be disappointed in Hong Kong.
---
This post was brought to you by Hong Kong Tourism Board.
Cover image adapted from @laamngai, @_ant.p_hk, @beanca12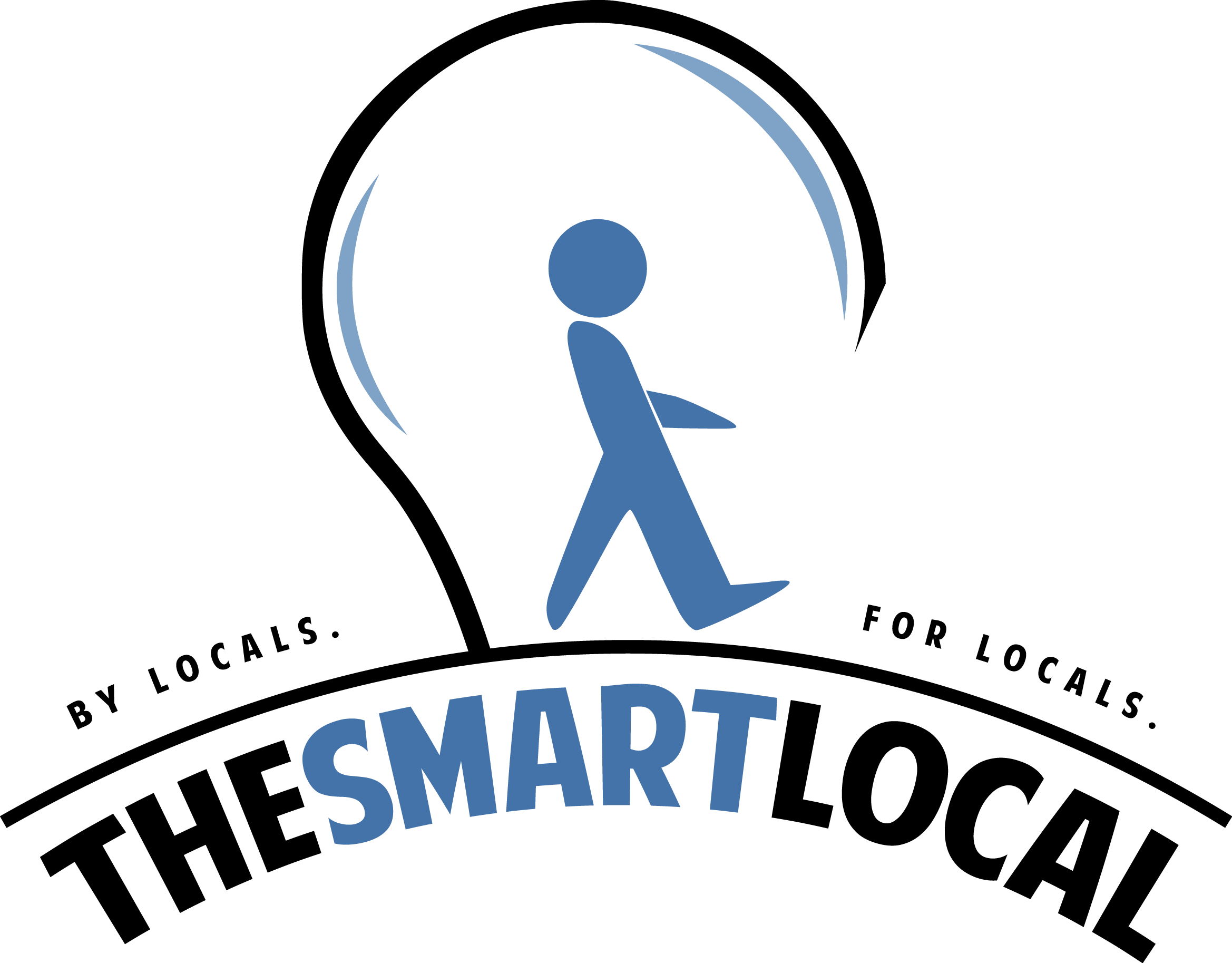 Drop us your email so you won't miss the latest news.