Cafes in Hong Kong
---
A typical Hong Kong bucket list might look like this: food, food, food. Trip complete.
Hong Kong's food scene is definitely in a league of their own, but while we all know about their dim sums and egg tarts, those are far from the only must-eats there. In fact, we'll bet our next egg tart you didn't know about their hidden cafe scene.
From one that whizzes you to the wizarding world of Harry Potter to another with a surprise menu, here are the five charming cafes you need to visit while in Hong Kong.
PSA: Read to the end find out how you can get discounts on hotels, attractions, dining and more!
---
1. 747 Galley – aeroplane themed cafe
---
There's something about airplane journeys that fills us with an air of adventure and excitement. 747 Galley is a cafe that has taken the best elements of flight and turned them into a permanent establishment on the streets of Tai Kok Tsui. 

It's a bird! It's a plane! No, it's a cafe!
The first thing you'll be greeted with is the exterior of what looks like a Boeing 747 aircraft, complete with two rows of airplane windows – perfect for bamboozling your friends that you're headed on yet another flight.
Head all the way into the restaurant and you'll get your very own 'first-class flight' experience, with spacious seats and great legroom, sans any hefty price tags. It's everything you'd expect on a commercial aircraft, with a slight reconfiguration of seats.
We had a go at their lunch menu with their Lunch Steak Set which comprised a Grilled NZ Rib Eye Steak and Cajun spiced french fries. The generous portion of steak was cooked till medium and seasoned nicely.
We also tried their Black Truffle and Wild Mushroom Risotto set which came with a choice of soup and salad and a drink. The dish on its own fell short on flavours and texture but we added their signature chilli flakes in and boy, did it elevate the dish.
Price: $$
747 Galley
Address: 39 Ka Shin Street, Tai Kok Tsui
Opening Hours: Mon – Sat 12PM-11PM | Sun 5PM-11PM
747 Galley website
---
2. Mum's Not Home – eccentric cafe with a vintage flair
---
If there's any cafe deserving of the title "Most Eccentric", Mum's Not Home definitely takes the cake. Inside is a glimmering, rustic, organised mess that screams aesthetic through and through. You'll definitely not be able to resist going full 'Instagram mode' and snapping your way through this gorgeous establishment.

Rose & Mixed Berry Cheesecake (left) and Butterfly Pea Lime Cheesecake (right)
While you are there, make sure to try their best-selling Butterfly Pea Lime Cheesecake, a dense, creamy and slightly citrusy cake that comes topped with actual flower petals. Another great choice is their Rose & Mixed Berry Cheesecake, a creamy and mildly sweet treat comprising strawberries and sweet dried cranberries. 
If you are looking for something refreshing and fun, go for the Secret of Butterfly Pea Tea, a floral and slightly sweet drink that comes topped with mint leaves, served in an intricate metal bowl. Take the lime and squeeze it into the drink to change its colour from midnight blue to deep purple!
Price: $$
Mum's Not Home
Address: 1/F, 302 Shanghai St, Yau Ma Tei, Hong Kong
Opening Hours: Wed – Mon 2PM-8PM (Closed on Tue)
Mum's Not Home website
Note: Opening hours of the store may vary as the owners are avid travellers. Make sure to check their Instagram for any updates before heading over.
---
3. The Conservatory – quaint cafe with American brunch
---
On the outskirts of Hong Kong city is The Conservatory, a quaint and quiet cafe in the Sai Kung district. Decked in tiffany blue and white walls, this store stands out among the rows of bakeries in the area. 
They serve American-style brunch, perfect if you need a break from the traditional Cantonese food.
We kicked off our morning with their brunch menu, starting with the classic Bacon Benedict, and it's certainly everything you can ask for to start the day right. The poached eggs were cooked to oozy perfection and came on a bed of creamy hollandaise, a hefty amount of wilted spinach and freshly toasted sourdough bread. Mmh.

If the millennial term "thicc" ever came in the form of bread, this toast would be it.
Another popular dish is their French Toast, a treat for both the eyes and the palate. This surprisingly thick toast came topped with fresh strawberries and blueberries, and served with a generous amount of fresh cream. Simple but well executed, this is a dish you won't be able to stop eating once you start!
The staff here also speak good English, a nice cherry on top for travellers whose Cantonese phrases are limited to "你好嗎 (lei hou ma)".
P.S. There's plenty to do in the Sai Kung area, such as visiting Sharp Island. Find out more here!
Price: $$$
The Conservatory
Address: 26 Wan King Path, Sai Kung, Hong Kong
Opening Hours: 9AM-11PM, Daily
Brunch hours: Mon-Fri 10AM-12PM Weekday | Sat-Sun 8AM-4PM
The Conservatory website
---
4. Mamaday – sassy cafe with surprise menu items
---
For those looking to jazz their lunch up with some sass, head on down to Mamaday, a stylish cafe that carries itself with a flair of sarcasm and surprise. 

Their interior is filled with plants, vintage decors, and witty word art.
Unlike other cafes, if you simply can't decide what to order, you can opt to let the staff whip a little surprise for you that doesn't exist on the menu.
Their alcohol menu said "A drink a day keeps the doctor away", so we decided to be "healthy" and kick-started this meal with an order of Depends On My Mood Today, a random boozy drink, perfect for the adventurous or indecisive.
We were served a Lemon Juice Sauce Tequila, which came sweet and slightly sour with the tequila complementing the juicy flavours. Whatever mood you ordered this in, you'll probably feel better after.
We also rolled the dice with our desserts and ordered Ding Ding's Mood Today, a flavour decided by presumably someone with the name.
What arrived was a Tofu Cheesecake, served on a golden plate. The cake was light and fluffy in texture. While you could still taste the tofu in the cake, it worked out surprisingly well, adding to the creaminess of the treat. 
For mains, make sure to try their Poached Egg Mentaiko Fettuccine, a bed of creamy and chewy pasta topped torched crab stick, juicy mushrooms, smoky bonito flakes and small beads of mentaiko that burst with each bite.
Price: $$
Mamaday
Address: Perfect Commercial Building, 1/F, 28, Sharp St W, Wan Chai, Hong Kong
Opening Hours: Sun-Thu 12PM-10PM | Fri-Sat 12PM-10.30PM
---
5. 9 ¾ Cafe – Harry Potter-themed cafe
---
Now, Hong Kong's theme parks might not have Harry Potter rides, but that's totally cool because the country has 9 ¾ Cafe that'll fill that void. Complete with a sorting hat, glowing wands and a bookshelf with all things HP-related, this shop in Mong Kok is a small but enchanting space that welcomes all Potterheads.
Although not officially associated with Universal Studios, this certainly needs to be on your list if you are a fan of the franchise. For muggles looking to fulfil your Hogwarts dreams, there is a nice replica of the magical entrance to platform 9 ¾ for a photo op!

Brb, heading to Hogwarts with Hedwig.
Before we hop into the food, let's talk butterbeer – cause what is a Harry Potter-themed cafe without its most famous drink? 
Visually, the Butterbeer is a Hogsmeade dream-come-true. Like most versions, this one doesn't contain any beer and is sweet and fizzy so even kids can have a go.
For mains, a staff-recommended dish is the Angus Burger that comes packed with a juicy beef patty, slightly crisp bacon, and a side of fries.
Meat-lovers, have a go at their Braised Oxtail with Red Wine, a flavour-packed dish comprising a heap of peppery and tender oxtail topped with soft simmered carrots and alfalfa sprouts. The dish itself was a little bit salty, but the flavours balanced out when eaten with the garlic bread.
* 9 ¾ cafe requires a minimum spend of HKD80 (~S$14.00) per person
Price: $$$
9 ¾ Cafe
Address: 404 4/F Prosper Commercial Building, 9 Yin Chong Street, Mong Kok
Opening Hours: 2.30PM-5.30PM and 6.30PM-10.30PM, Daily
9 ¾ Cafe website
---
Eat your way through Hong Kong's cafes
---
With its dense city scape, Hong Kong is a treasure trove of gems hidden in possibly every other turn of the road. 
If you're looking to go beyond the main tourist attractions, cafes are a great way to the delectable alternative kinds of food available. Make sure to explore the streets around the cafe there as well as there are often tonnes to do in the area!
For a fuss-free trip to Hong Kong with the new SG-HK air bubble arrangement, plan your visit with the Discover Hong Kong travel bubble guide, filled with everything you need to know from eligibility to health declaration forms required. 
You'll also be able to score attractive discounts on hotels, attractions, dining and more with Discover Hong Kong's offers. Sneak a peek of Hong Kong's beauty spectacular cityscape from onboard their oldest tramways or take to the seas with a dinner buffet cruise with huge savings from the site as well!
Psst! Fly to Hong Kong with a peace of mind with Cathay Pacific from $388 for a return trip – booking fees and taxes included! Unlimited ticket change without fees is available as well.
Read more of our other Hong Kong articles here: 
---
This post was brought to you by the Hong Kong Tourism Board.
Cover image adapted from: TheSmartLocal, @mumsnothome
Photography by Heng Wei Shin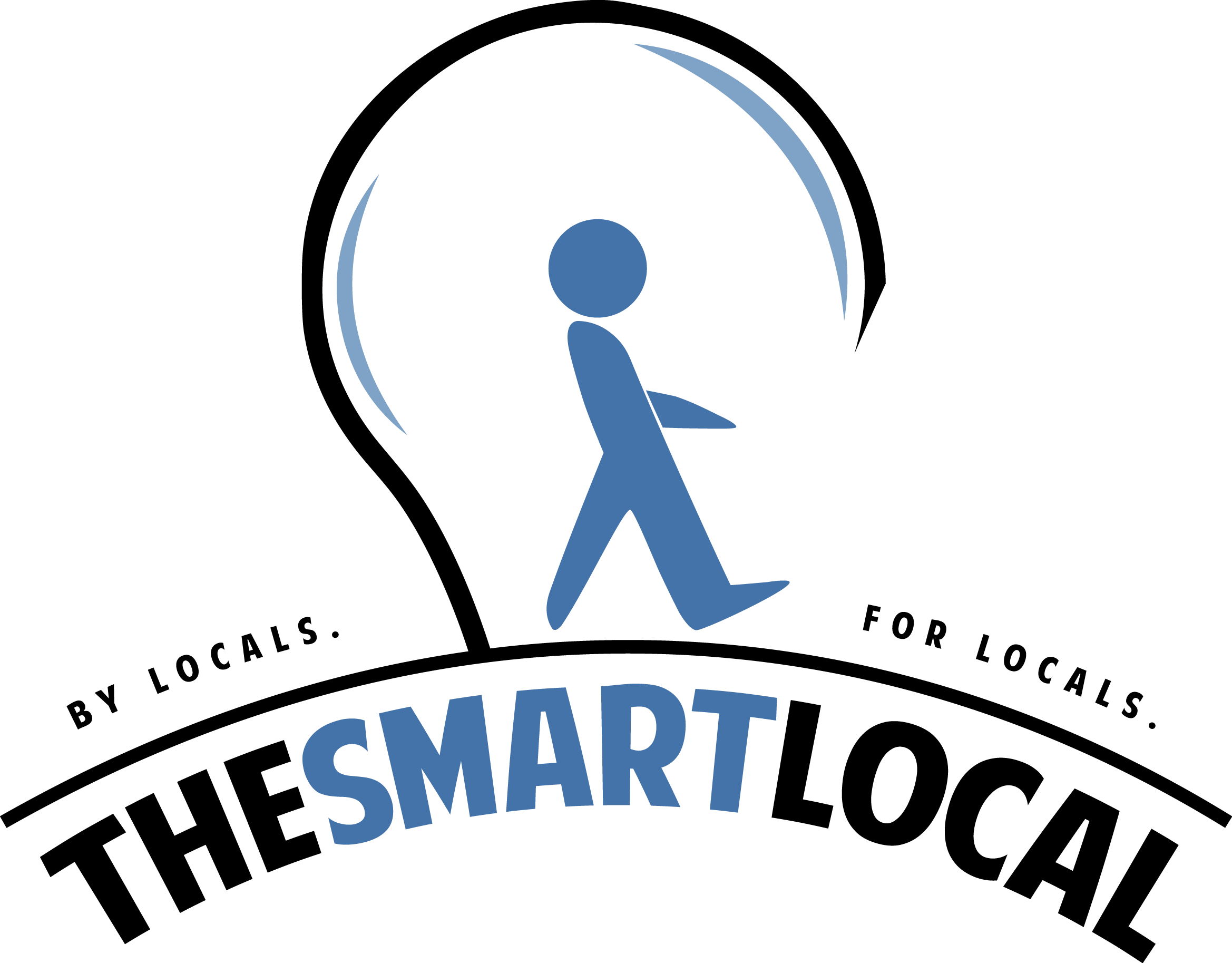 Drop us your email so you won't miss the latest news.