Free things to do in Hong Kong
---
If you're a budget traveller looking to stretch your dollar, Hong Kong is a swell destination to bookmark for future travel plans. Despite being a cosmopolitan city, there are plenty of quality experiences that come free so you can just as well go about visiting attractions without spending a dollar.
From artsy museums to nature hiking trails, here are 7 fun and free things to do in Hong Kong.
---
1. Edward Youde Aviary – Dive into an enclosed "rainforest" with over 550 birds
---
Some say the best things in life are free and that applies to the toll-free attraction of Edwards Youde Aviary. Situated right smack in central Hong Kong, this 3,000SQM-large and 30M-high bird enclosure is probably the last thing you'd expect to see in the core of the bustling city.
One step into the aviary and you'll be teleported from the central business district, into a rainforest, with more than 70 species of birds including lories, doves and pheasants.
The birds here are really friendly and don't mind getting up close and personal – I had to dodge a few that were flying a little too close!
While you're there, the aviary is actually located in Hong Kong Park, where there are other free attractions such as a mini-zoo and an indoor botanical garden.
Pro-tip: Make sure to get an Octopus Card upon arrival and download an MTR app. It's Hong Kong's equivalent of an EZ-link card and gets you on to all trains and buses and trams – the most affordable way to get around the city.
Address: 7 Kennedy Road, Central, Hong Kong
Opening hours: 9am-5pm, Daily
Getting there: From Admiralty Station, take bus 23 or 56, or walk 20 minutes to Hong Kong Park.
Contact: Edward Youde Aviary website
---
2. Sky Lobby at Central Plaza – Panoramic views from the city centre
---

Get that postcard-worthy shot of the city skyline, dense with skyscrapers, juxtaposed against the calming mountainous backdrop – a perfect depiction of what Hong Kong is all about.
To get a 360-degree view of Hong Kong's skyline without spending a dollar, head right over to the Sky Lobby at Central Plaza, where you can see most of Hong Kong's landmarks from the harbour to the Victoria Peak.
As its name would imply, Central Plaza sits down in central Hong Kong and is actually an office building and the third tallest building in the city.
Its sleek Sky Lobby on the 46th floor is open to all and is a great alternative to the more popular lookout over at the International Commerce Centre where you'd need to pay a hefty entrance fee in order to soak in the sights.
And even as a public attraction, our trip there on a weekday morning granted us the luxury of having the observatory all to yourself, sans the security guard.
Address: Level 46, Central Plaza, 18 Harbour Road, Wan Chai
Getting there: From Wan Chai Station, walk five minutes to Central Plaza. Head to the 46th floor to get to the Sky Lobby.
---
3. Drop by the cafes, boutiques and art spaces at PMQ, Hong Kong's hipster hub
---

Image credit: @lik_wai_ 
Once a living quarter for married policemen, PMQ today has transformed into a hipster space – think rustic cafes, pop art murals, and boutique stores. To start off, you can opt to join in on one of the one-hour-long tours that will show you the selected seven historical spots within the PMQ site.

Image credit: @felixchan5 
Afterwards, head for one of the different creative workshops scheduled around the place for activities like tie-dying, jewellery-making, and even meditation. You can check out PMQ's online monthly schedule to see what classes will be happening when you swing around. 
Address: 35 Aberdeen Street, Central, Hong Kong
Opening hours: 7am-11pm, Daily
Getting there: The nearest MTR station is Sheung Wan or Central Station.
Contact: PMQ website 
---
4. Victoria Peak Circle Walk – Hike to a sky-high lookout point
---
If the previous lookout ain't high enough for you, here's another one that requires a little bit of a walk but will bless you with an unbeatable view – Victoria Peak Circle Walk. 
This 3.5KM loop trail will take you to Lugard Road Lookout Point where you can see the entirety of central Hong Kong and the sea that runs through the middle of it. Breathtaking doesn't even begin to describe it – this an underrated spot and is a die-die must visit if you are in Hong Kong.
Although the hike might sound like a long one, the path is flat and even. It can easily be completed within a 1.5-hour stroll, perfect for working up an appetite for more HK delicacies and cafes.
The best time to do this hike is in the evening. If you plan your hike well, you could reach the peak just as the golden hour commences for a paddle pop-hued sky. 

Night view from Lugard Road Lookout Point.
We also recommend doing this loop trail anticlockwise, starting from Harlech Road and then continuing to Lugard Road. If the weather is cloudy or rainy, reschedule your trip up to a sunnier day as the clouds could block off your view of the whole skyline. We went there twice, once when it was rainy and we couldn't see a thing!
Address: Lugard Road, The Peak
Getting there: There are several ways to get to the trail head.
Bus: Take Bus15 from Central Station or 15X from Admiralty Station

Taxi: If you're travelling in a group of 4, grab a cab there from Central Station instead, it's more comfortable and the cab fare is comparable to just four bus rides up.
Contact: Victoria Peak Circle Walk website
---
5. Nan Lian Garden – A tranquil garden straight out of a period drama
---
Hong Kong might seem like a concrete jungle at first sight, but there are hidden spaces that nestle gems such as Nan Lian Garden in the Kowloon district.
Complete with ponds, pavilions and timber houses, Nan Lian Garden is a classical Chinese garden built in the style of the Tang Dynasty.
While you're there, a must-see is the golden and glimmering Pavilion of Absolute Perfection, sitting in the middle of the lotus pond. From certain angles, you can see the pavilion juxtaposed before towering estates and mountains.
Right next to Nan Lian Garden is the tranquil Chi Lin Nunnery, a large wooden temple that's still being used for religious purposes till date.

It's surprisingly quiet in here.
The moment we stepped into the complex, all the background noises of traffic and tourists faded away. It's a perfect quick escapade from urban life.
Address: 60 Fung Tak Road, Diamond Hill, Kowloon
Opening hours: 7am-9pm, Daily
Getting there: From Diamond Hill Station, walk 7 minutes to the entrance of Nan Lian Garden. The garden is linked to Chi Lin Nunnery.
Contact: Nan Lian Garden website
---
6. Check out cool optical illusions at Hong Kong museums
---

Put yourself in a "kaleidoscope" of sorts and watch how the mirrors reflect.
Image credit: @flaviapiason 
We not only wear pink on Wednesdays, but we also get free entry to most museums in Hong Kong – talk about a major score. The Hong Kong Science Museum houses more than 500 interactive exhibitions that will educate and entertain you. You can easily spend a couple of hours here in awe of the many robots, video games and VR experiences. 

Image credit: @niya_punna
Alternatively, head to the Hong Kong Space Museum with more than 100 hands-on exhibits. Equipped with light effects and environmentally-friendly decorations, the museum has activities such as "Gravity Surfing", where you'll stand on a surfboard to glide through various celestial objects and experience the effects of gravity. 

Image credit: @mplusmuseum 
While you're in Hong Kong, you'll want to check out M+, one of the newest museums in the city displaying modern and contemporary art. At the moment, you can get free entry to the opening gallery "Hong Kong: Here and Beyond" till June 2023 which showcases its transformation over the years.
Here's a bonus: Reknown artist Yayoi Kusama's signature mirrored space at the M+ basement is free for public viewing too. If you want to catch her full exhibition – Yayoi Kusama: 1945 to Now – tickets are at HK$240 (~S$40.70).

Yayoi Kusama exhibit at M+.
Image credit: @darthdin 
Hong Kong Science Museum
Address: 2 Science Museum Road, Tsimshatsui East, Kowloon, Hong Kong
Opening hours: Mon-Wed & Fri 10am-7pm | Sat-Sun 10am-9pm (Closed on Thursdays)
Getting there: Alight at Tsim Sha Sui MTR station, then take Exit B2. Science Museum Road is just a 9-minute walk from there.
Contact: Hong Kong Science Museum website
Hong Kong Space Museum
Address: 10 Salisbury Road, Tsim Sha Tsui, Hong Kong
Opening hours: Mon, Wed & Fri 1pm-9pm | Sat & Sun 10am-9pm (Closed on Tuesdays)
Getting there: Alight at Tsim Sha Tsui MTR station, then take Exit E. Salisbury Road is just a 150M-walk down from the station.
Contact: Hong Kong Space Museum website
M+
Admission: HK$120 (~S$20.35)
Address: 38 Museum Drive, West Kowloon Cultural District, Hong Kong
Opening hours: Tue-Thu & Sat-Sun 10am-6pm | Fri 10am-10pm (Closed on Mondays)
Getting there: Alight at Kowloon Station, then take Exit C1 or D1. Museum Drive is a 10-minute walk from there.
Contact: M+ website
---
7. Un Chau Floral Tunnel – Quiet photo spot and pastel housing blocks
---
Another natural beauty hidden in the thick of Hong Kong's concrete jungle is the enchanting Un Chau Floral Tunnel. The floral tunnel, a tangle of vines and pink bougainvillaeas in full bloom, is well-concealed by the towering housing estate blocks around it and it's easy to walk past it without noticing.
The flowers bloom every year during springtime, usually from March to April with some exceptions. We were there in early May and still managed to catch the lane a little after full bloom.
After unearthing this beauty, don't miss out of the many IG photo opportunities to snap those creative filler shots for your feed.

Pastel buildings and symmetry galore.
Here, you can take a peek into the lives of locals as many elderly folks frequent the park benches and kids play in the nearby playground.
Pro-tip: Remember to bring along mosquito repellent, the mosquitoes in the area can be absolutely vicious.
Address: Un Chau Estate, 303 Un Chau Street, Cheung Sha Wan, Hong Kong
Getting there: From Cheung Sha Wan Station, walk 10 minutes.
---
Experiencing Hong Kong on a budget
---
For budget travellers, cities might be a no-go zone or touch-and-go point because of its seemingly pricey nature and heavy crowds but search deeper and you'll find free hidden gems like the ones listed above.
On top of all these free attractions and activities, you can check out Discover Hong Kong for a chance to win air tickets and redeem a complimentary cocktail at one of the many bars in Hong Kong or cash vouchers to shop and buy souvenirs.
Now that you're geared up with these HK pocket-friendly destinations, there's a little more budget freed up for the myriad of other things to do there.
Read more of our Hong Kong guides below: 
---
This post was brought to you by Hong Kong Tourism Board.
Photography by Heng Wei Shin.
Note: Images were shot before Covid-19.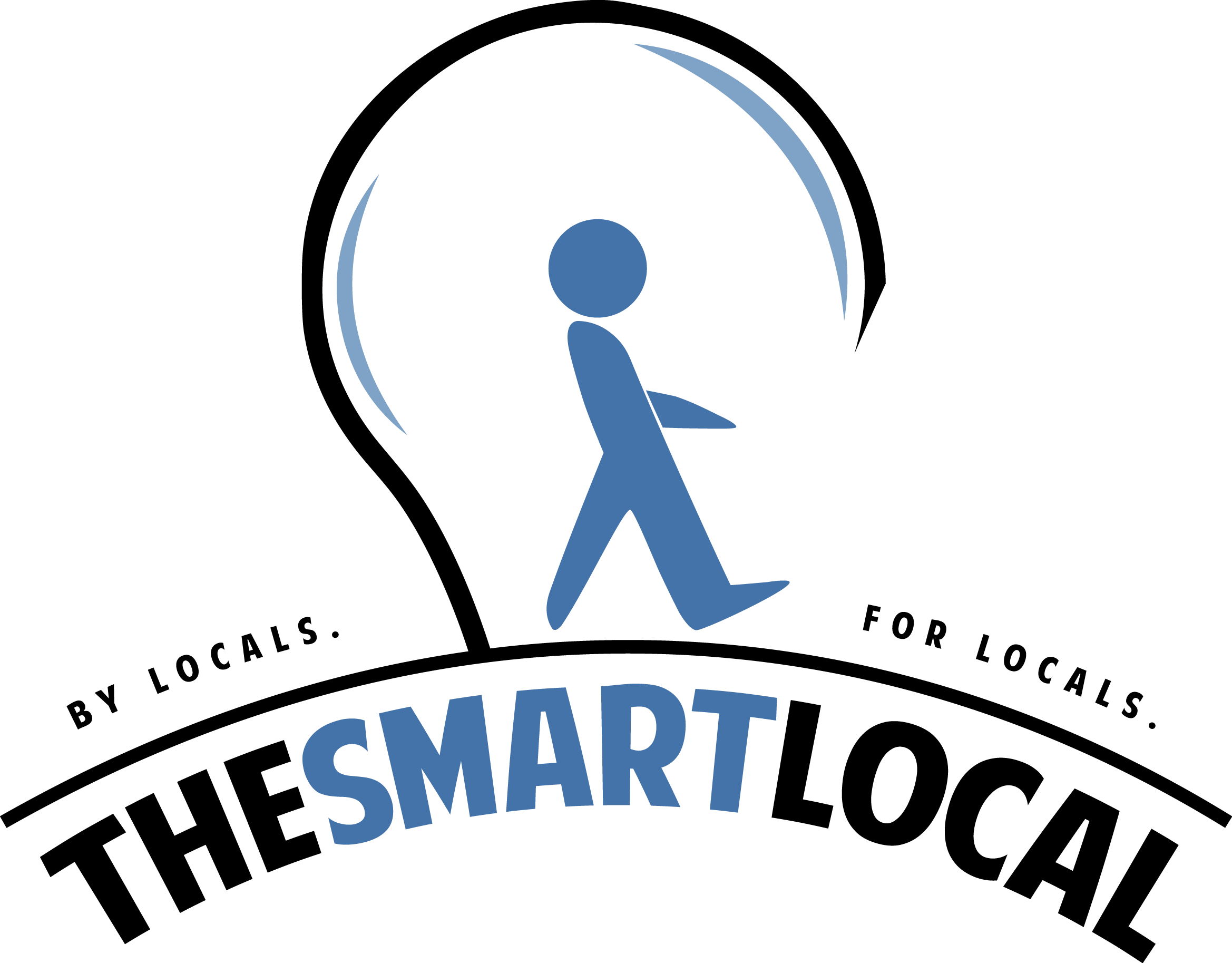 Drop us your email so you won't miss the latest news.