Cycling trails in Hong Kong near dim sum restaurants
Image adapted from: @weekendswithken
When you've conquered the touristy sites of Kowloon and Tsim Sha Tsui, it's time to make your way out of Hong Kong City. It's not all just about street fashion and cocktail bars: you'll see that this island's filled with lush greenery all around. The best way to explore? With a set of 2 wheels.
From scenic mountain views to waterfront panoramas, here are 5 cycling trails in Hong Kong to pedal your way through. And don't worry about working up an appetite – all trails are near a quality dim sum restaurant.
1. Nam Sang Wai – wetlands, red gum trees, & Shan Pui River
Dim sum pick: Tai Wing Wah
Image credit: @royalflyerhk
Stepping into Nam Sang Wai feels like you've entered a whole new world. No towering skyscrapers, chattering crowd pushing through, or hawkers selling their wares on the street. But instead, this nature haven is filled with the sweet sound of silence, and plenty of it.
Go through the Station's Exit E and you'll see a few bike rental shops.
Image credit: @iiestaraa
Take the MTR down to Yuen Long MTR Station – it's an easy 26-minute direct ride from Tsim Sha Tsui station, and you can easily rent a bike once there. The Nam Sang Wai bike path is well-maintained and relatively flat, making the circular route a joy to cycle. It starts with a ferry trip (HK$7, ~S$1.20) across a river, and you'll soon see the splendour of nature before you.
It's also a hot spot for wedding photography.
Image credit: @hinaxbeep
Sights to look out for? Red gum trees, rolling hills, and a mirror-like pond. If you're lucky, you'll even spot wildlife like migrating birds and mudflats. Once you've cycled the whole 9 yards – or more accurately, the 7km, your stomach's sure to be growling up a storm.
Image credit: @bonehtk
Thankfully, dim sum joint Tai Wing Wah is just minutes away from the MTR Station: Here's where you make up for all those calories burnt. With a Bib Gourmand status pegged to its name, this restaurant offers up an array of delish dim sum dishes. Their Malay Sponge Cake with Custard is an absolute must-try, since it's freshly steamed with a fragrant custard filling.
Other savoury dim sum to try includes their Steamed Beef Balls, Shrimp Har Gao, and Steamed Spareribs. Dishes range from HK$15 to HK$32 (~S$2.60 to ~S$5.50).
Nam Sang Wai Route
Distance: 7km circular route
Duration: ~2 hours
Tai Wing Wah (Yuen Long)
Address: 2/F Koon Wong Mansion, 2-6 On Ning Road, Yuen Long, Hong Kong
Opening hours: Mon to Sun: 6:45AM-11:30PM
Telephone: +852 2476 9888
2. Sha Tin to Tai Mei Tuk – coastline views & mountain peaks
Dim sum pick : Maxim's Palace
Image credit: @weekendswithken
Cycling 22km might sound a massive feat but the Sha Tin to Tai Mei Tuk route is fairly straightforward – even for beginners since it's fully traffic-free. To get to the bike rental kiosk, take Exit A from MTR Sha Tin Station and stroll through Sha Tin Park towards Shing Mun River.
But before you do so, load up on dim sum at nearby Maxim's Palace.
Image credit: @missemilyschultz
As a well-known dim sum joint, it's frequently favoured by the locals for the wide array of traditional Cantonese dishes. They serve up classics like Pan-fried Turnip Cakes and Steamed Rice Rolls with Scallops, but also more unique offerings like Steamed Traditional Lard Buns. If you're feeling guilty about ordering up a feast, don't – you've got a long journey ahead.
Image credit: @wils0n0gram
In fact, you might even be tempted to dabao several dim sum baskets since the cycling route comes with many scenic rest stops. It's an easy cycle throughout but if you tire out before reaching Tai Mei Tuk, you can make detours to Wu Kai Sha for its harbour views or Tai Po for its waterfront park.
Don't worry about cycling back just to return your bike – you can just drop it off at the other end!
Sha Tin to Tai Mei Tuk Route
Distance: 22km
Duration: ~3 hours
Maxim's Palace (Sha Tin)
Address: Shatin Town Hall, 1 Yuen Wo Road, Sha Tin, Hong Kong
Opening hours: Mon to Fri: 7:30AM-4PM, 5:30PM-11:30PM
Telephone: +852 2602 7368
3. Cheung Chau Island – boat harbour & old-school streets
Dim sum pick: Bayview Chinese Restaurant
Image credit: @kongbahongbah
There's nowhere better to take in waterfront views than Cheung Chau Island. It's just a short ferry ride away, ranging from 40 minutes to an hour, from Central Pier. Plus point: this island's practically made for cycling since it's fully car-free, filled with wide roads, and plenty of bike rental shops all around. You can easily cycle through the streets to admire the old-school food joints and souvenir shops.
Image credit: @jessiiietse
For a quieter trail, head towards the western coast of the island and you'll find yourself pedalling down a seaside cycling path. Once peckish, there are plenty of dim sum restaurants but one joint comes highly recommended: Warwick Hotel's Bayview Chinese Restaurant, for its wide selection of classic dim sum dishes.
Image credit: @warwickhotel
As the island's only fancy dim sum restaurant – the only one housed in a hotel, at least – Bayview Restaurant offers up dishes like Steamed Crab Roe Dumplings and Steamed Beef Tripe. We're eyeing their desserts where you can choose from treats like Osmanthus Jelly and Cantonese Sponge Cakes to end your meal on a sweet note.
Cheung Chau Island Route
Distance: Varies, according to chosen route but the island is just 2.5km in length
Duration: Varies
Bayview Chinese Restaurant
Address: 86 Tung Wan Road, Cheung Chau, Hong Kong
Opening hours: Mon to Sun: 7AM to 9PM
Telephone: +852 3176 6312
4. Lamma Island – beachfront & rolling hills
Dim sum pick: Sampan Seafood Restaurant
Image credit: @fugunosato
No cars over at Lamma Island, meaning that the only way to get around is either by foot or by bicycle. The obvious choice? Cycling. With the cool mountain breeze, it's a whole lotta fun whizzing through the slopes.
The Family Walk is 18km in length with little to no incline.
Image credit: @shxny_rxre
Depending on your level of experience, you can either go for the beginner-friendly Family Walk that's an easy pedestrian path or one of the many mountain bike trails up in the northern hills – but beware! These are slightly trickier with winding curves.
Those not confident in their cycling prowess are more likely to enjoy the Family Walk where you'll be easily cycling down a paved road while taking in panoramic views of Hung Shing Yeh Beach.
Image credit: @y.xian
You're sure to have worked up an appetite, but thankfully, Sampan Seafood Restaurant offers up steaming hot baskets of dim sum. Many have praised this old-school seafood joint online – although known for their fresh seafood, they do a darn good job with their dumplings and paos.
Image credit: @katethesaltyblonde
You'll find all your traditional favourites here, from har gao to char siew pao.
Lamma Island Family Walk
Distance: 9km one-way
Duration: ~2 hours
Sampan Seafood Restaurant
Address: G/F, 16 Main Street, Yung Shue Wan, Lamma Island, Hong Kong
Opening hours: Mon to Sun: 7AM-11PM
Telephone: +852 2982 2388
5. Tseung Kwan O Waterfront Park – harbour views & fishing boats
Dim sum pick: Tim Ho Wan
Image credit: @alisehaa
Just an easy train ride away is Tseung Kwan O Waterfront Park, a residential area like no other since it's picture-perfect with mountain peaks and tranquil waters. They've recently created a cycling trail to connect the seafront and town centre – there are plenty of resting stops so you can stop to admire the harbour view.
Image credit: @mancatalina
But besides that main track, Tseung Kwan O's filled with plenty of paths to explore on a set of wheels. You'll be pedalling past scenes that look like they belong to another era, with local fisherman selling their catch of the day and the untouched beauty of nature all around.
Tim Ho Wan's Hong Kong menu has more dim sum to choose from!
Image credit: @yummiekiwi
And of course, once you're done, where better to try Hong Kong's own Michelin-starred dim sum joint? This particular Tim Ho Wan outlet is less crowded than the city outlets, offering signature dishes like their Baked Char Siew Pao and Steamed Beef Balls. Granted, we might have our own Tim Ho Wans in Singapore but it's always worth trying the OGs of standout food chains.
Order up: you deserve it after all that cycling.
Tseung Kwan O Waterfront Park
Distance: Varies
Duration: Varies
Tim Ho Wan (Tseung Kwan O)
Address: G49, 9 Tong Chun Street, Tseung Kwan O, Hong Kong
Opening hours: Mon to Sun: 10AM-9:30PM
Telephone: +852 2789 2803
Things to do in Hong Kong
Hong Kong's surrounded by water – there's always a scenic landscape around the corner.
Once you've gotten your share of Hong Kong's bustling city life, don't worry: this island has plenty of island beaches, waterfront parks, and rolling hills. Take in the best of Hong Kong's scenery by cycling through nature spots like Nam Sang Wai and Lamma Island.
With every pedal, it'll be a relaxing holiday with fresh air streaming through your hair and panoramic views all around.
Tip: Enjoy special fares to Hong Kong with Singapore Airlines from S$268 all-in and Buy 1 Get 2 Free guided hiking tours with Klook! More details here.
---
This post was brought to you by Hong Kong Tourism Board.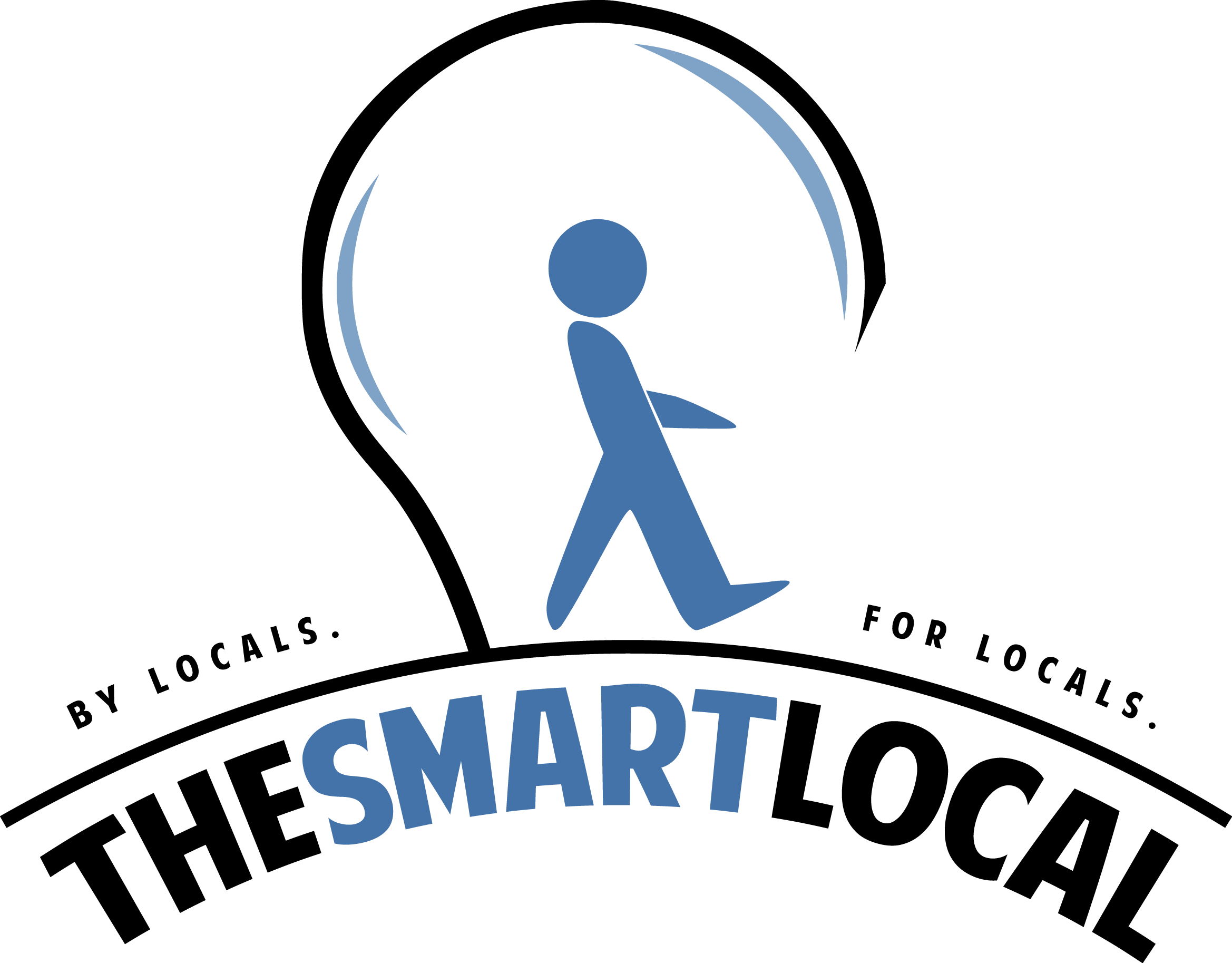 Drop us your email so you won't miss the latest news.