Hidden bars in Kuala Lumpur, Malaysia
Image credit: @wendyap8686, @thedeceased
Kuala Lumpur is known for its colourful nightlife, and over the past few years, there's been a surge in its speakeasy bars scene – hidden bars that you'll have to actively seek out before getting to down a drink. Some nestled behind toy stores and vault doors, and some inspired by Chinese superstitions, these exclusive joints will spice up your nights out with some adventure.
Here are 10 speakeasy bars in KL recommended by a local, which you can hunt for during your next weekend trip in Malaysia.
1. PS150 – former brothel with different themed zones
PS150 is hidden behind the doors to this vintage toy store.
Image credit: @huiiiichee
PS150 is arguably KL's worst kept secret. This speakeasy bar has consistently been the talk of the town, since opening its doors, or rather its "toy shop", in 2015. Situated in the city's Chinatown, PS150 is divided into three distinct sections, each a subtle play on the different eras witnessed by this space.
The Diwali-inspired Smoke & Mirrors.
Image credit: @ps150kl
Up first is the Opium Den. This space oozes with Oriental charm and is best suited for an intimate night out. Next, the post-war inspired Tiki, an open courtyard that's best explored in larger groups. Finally, the main bar area is a sublime mix of the old and new.
Pathway of the post-war inspired Tiki.
Image credit @ps150kl
Likewise, this former brothel also curates its drinks based on five eras; Vintage, Prohibition, Tiki, Disco and Contemporary.
PS150'S ambiance is one of its best charms.
Image credit: @bees_knees
Directions: Look for a vintage toy store
Address: 150, Jalan Petaling, City Centre, 50000, KL.
Opening hours: Sunday – Monday: 6PM – 1AM | Tuesday – Saturday: 6PM – 2AM
Telephone: 03-76228777
2. Pahit – a specialist in gin
A popular Instagram spot in Pahit's courtyard
Image credit: @clement._.s
Hidden in a 1920s shop lot of Bukit Bintang's backstreet, Pahit is a gin connoisseurs dream. This rustic bar is a stone's throw away from the hustle and bustle of KL's hectic city centre. Specialities here include fruit infused gins and the classic gin and tonic.
Image credit: @iamyerda
Pahit's impressive collection of spirits hail from Japan, Scotland and France. So if you're having trouble deciding on your drink, simply seek advice from their expert bartenders.
Image credit: @neon_malaysia
The best views here are outside, so head straight for its outdoor courtyard and reward yourself with a tipple or two after work.
The bar's entrance
Image credit: @barpahit
Directions: Head to Jalan Sin Chew Kee and look for an abstract sculpture on the roof
Address: 3, Jalan Sin Chew Kee, Bukit Bintang, 50150, KL.
Opening hours: Sunday: 5PM – 1AM | Tuesday – Saturday: 5PM – 1AM (Closed on Mondays)
Telephone: 03-21100776
3. Omakase + Appreciate – customised cocktails
The bar's entrance
Image credit: @hearmac
Consider this watering hole to be one of the founding fathers of KL's speakeasy scene. Situated in the heart of the city centre, Omakase + Appreciate has consistently been featured by many publications as one of the city's best bars. This stalwart of KL's speakeasy scene was also picked as one Asia's top 10 bars by the World's 50 Best Bars organization.
Image credit: @craigneo
This bar's best allure lies in its Omakase concept; where you let the skilled bartenders customise a cocktail specially for you. For the best experience, opt to hit up this joint with a date or a mate, rather than a large group, to enjoy the undivided attention of the mixologists.
Plantation pineapple rum + Campari + ristretto + Guinness Stout.
Image credit: @stcdrinkstheworld
Directions: Head to the building's basement and look for a white door with a "No Admittance" sign
Address: Bangunan Ming Annexe, 9, Jalan Ampang, 50100, KL.
Opening hours: Tuesday – Friday: 5PM – 1AM | Saturday: 9PM – 1AM (Closed on Sundays and Mondays)
Telephone: 03-22022238
4. 61 monarchy – old-school decor with rattan furniture
Image credit: @apirakadul
Imagine if you could enjoy a tipple in a vintage house – that's exactly what 61 Monarchy offers. Rattan chairs and sofas, old-school metal stand fans, and dark wooden stools give this bar its distinctive charm. Sticking with the old-school appeal, this watering hole prides itself on being one of KL's whiskey specialists.
Fisherman's Blue. For Potterheads, it's like you're drinking the goblet of fire.
Image credit: @victorviktorvittorio
Whiskey connoisseurs can sample the bar's impressive collection of Scotch, Irish, Australian and Canadian spirits. Meanwhile, newbies can opt for The Flight – a whiskey tasting series – based on your taste buds' selection profile.
Directions: Located a floor above Nara Kitchen & Co.
Address: 61, Jalan SS 21/1a, Damansara Utama, 47400 Petaling Jaya, Selangor
Opening hours: Monday – Saturday: 5PM – 2PM (Closed on Sundays)
Telephone: 017-6801357
5. The Attic Bar – Game of Thrones-inspired cocktails
Image credit: @andryliew
Winter is coming, so it's time to grab a drink and get warmed up. Tailor made for fans of Game of Thrones, The Attic Bar draws inspiration from the show's characters with a series of creative cocktails. The Dragon Lady and Jon Snow are some of the house favourites, with vodka, dragon fruit and cinnamon forming the base layers of these tipples.
The Dragon Lady
Image credit: @theatticbar_kl
Additionally, this bar is also great for anyone on a budget. Classic cocktails (RM 25 ~S$8.20) and beers (RM 10, ~S$3.30) are considered to be pretty affordable. For the ultimate experience, make your way to the rooftop and pair your drink with a beautiful views of KL's gorgeous skyline.
Image credit: @djhighvol
Directions: Look for Travel Hub Guesthouse and take the spiral stairs to this rooftop bar.
Address: Third Floor, No. 15, Jalan Balai Polis, City Centre, 50000, KL.
Opening hours: Sunday – Monday: 6PM – 1AM | Friday – Saturday: 6PM – 2AM
Telephone: 012-3938627
6. The Deceased – themed after Chinese folklore and superstitions
Image credit: @wendyap8686
If The Haunting of Hill House is your cup of tea, then The Deceased will be right up your alley, with blood trails on the walls and quirky takes on the Chinese concept of death and superstitions. Set in a former Chinese drugstore, this ghastly bar further explores it's morbid theme with its cocktails.
Image credit: @lynneh
Concoctions like I Know What You Did Last Summer (RM 38, ~S$12.50) and Tea of Oblivion (RM 35, ~S$11.50) are some of its classic offerings. This haunting speakeasy also brilliantly exploits local supernatural folktales like the Hantu Air and the Toyol for its drinks selection.
Tea of Oblivion, made from black tea infused gin, passion fruit, lemon juice and soda.
Image credit @hi_southernboy
Expect your spirits to be served in old teapots and bowls, garnished with a couple of bloody fingers and skulls.
Image credit: @thedeceased
Directions: Look for Mingle Cafe and open the blue door next to it.
Address: 55, Jalan Sultan, City Centre, 50000, KL/
Opening hours: Daily, 6.30PM – 2AM
Telephone: 03-27157492
7. The Vault KL – classy bar suitable for dates
Image credit: @agnes_0202
If you're looking for an excuse to dress up, then look no further than The Vault. This classy prohibition-era speakeasy is perfect for an intimate night out. A reservation is highly recommended if you're looking to secure a table.
From Him to Her, inspired from plantation 3 star rum, pandan syrup, mangosteen juice, egg white and antica formula rosso.
Image credit: @rachellsmay
If negronis and martinis are up your alley, then you'll feel right at home. The Vault also takes things up a notch with different DJ's spinning daily. Do note that this bar operates with a strict smart dress code, so swap those flip flops and cargo shorts for loafers and chinos.
Image credit: The Vault KL
Directions: Look out for The Prep Room and a set of dimly lit stairs that heads up to the first floor.
Address: 5, Jalan Sri Hartamas 7, Taman Sri Hartamas, 50480, KL.
Opening hours: Sunday – Tuesday: 5PM – 2AM | Wednesday – Thursday: 5PM – 3AM | Friday – Saturday: 5PM – 4AM.
Telephone: 012-4650551
8. The Locker & Loft – hearty meals like lamb burgers and spicy pasta
Image credit: @pd_red
The Locker & Loft is perfect if you're looking to quench your thirst and curb your hunger. Sticking true to its name, you'll need to get pass a locker before making your way to the loft. Once you're in, a cosy space with a friendly neighbourhood charm awaits.
Kepala Rock
Image credit @marwickdas
Favourites here include the refreshing Kepala Rock (RM 25, ~S$8.30), a blend of coconut water and vodka, a perfect way avoid potential hangovers. Next, head for one of the bestsellers, the rum and tequila Kampung Pandan Don (RM 30, ~S$9.90).
Cili Padi Sardine & Bacon Pasta
Image credit: @pureglutton
Meanwhile, treat your bellies to the array of delicious delights on offering, with the lamb burger (RM 28, ~S$9.20) and Cili Padi Sardine & Bacon Pasta (RM 27, ~S$8.90) deserving honourable mentions.
Directions: Climb the stairs next to Speedmart 99 and pull open the lockers to step inside the bar
Address: 40A, Jalan SS 20/10, Damansara Kim, 47400 Petaling Jaya, Selangor.
Opening hours: Sunday: 12.30PM – 1AM | Tuesday – Saturday: 5PM – 1AM (Closed on Mondays).
Telephone: 03-74967222
9. Skullduggery – skull-themed bar with truffle-infused vodka
Cannibal Corpse, served in a skull goblet
Image credit: @cocktails_in_kl
If the Dead Poets Society were looking for a watering hole, the dimly-lit Skullduggery would probably be it. No prizes for guessing the main theme of the bar; the imposing skull astronaut at the entrance and the feature wall fully adorned with copper skulls certainly give it away.
Image credit: @ivan_boris
Skullduggery's exquisite appeal also drips into its drinks. Here, classics are not messed with, but instead, enhanced with premium crafts and spirits, obtained from small batch distillers. Meanwhile, the house tipples are inventive, with the jackfruit-infused rum and truffle-infused vodka as testaments.
Yu'z Got Balls, made from a cranberry and rosemary-infused ice ball with gin.
Image credit: @skullduggery_kl
Image credit: @00feng
Directions: Walk to the back lane of Huckleberry Food & Fare. Look for the copper entrance door and make your way up the stairs.
Address: 2M Plaza Damansara, Jalan Medan Setia 2, Bukit Damansara, 50490, KL.
Opening hours: Tuesday – Thursday: 6PM – 3AM | Friday – Saturday: 7PM – 3AM. (Closed on Sundays)
Telephone: +60 014 6292044
10. Suzie Wong – cabaret performances
This tiny cart sits just outside of Suzie Wong's entrance
Image credit: @farahhawk
The only subtle element of Suzie Wong is its entrance. A tiny wonton noodle cart dishes out miniature versions of the dish, perfect for your hangover cures. However, step inside this speakeasy, and you'll be swept away by the glitz and glamour. If Lady Gaga were to throw a party, this would be the ideal spot.
Image credit: @adwong01
Waitresses dressed in cheongsams, leather lounge sofas and birdcage chandeliers all play their part in this tribute to Hong Kong's extravagant bar scene of the 1950s. Meanwhile, the live cabaret performances allows you to breathe life to your moulin rouge dream.
Zakuru Agiro, an egg white based cocktail.
Image credit: @jason_hu_007
Suzie Wong's grand cabaret performances are a treat to watch
Image credit: @suziewongasia
Directions: Spot the wonton mee cart
Address: Wisma Lim Foo Yoong, 86, Jalan Raja Chulan, 50450, KL.
Opening hours: Monday – Friday: 4PM – 3AM | Saturday: 6PM – 3AM. (Closed on Sundays).
Telephone: 017 – 2266480
Secret bars in Kuala Lumpur
Feeling thirsty? Then check out these hidden bars to satisfy your taste for adventure and uncover KL's growing additions to its already impressive nightlife scene.
Check out our other KL-related articles here: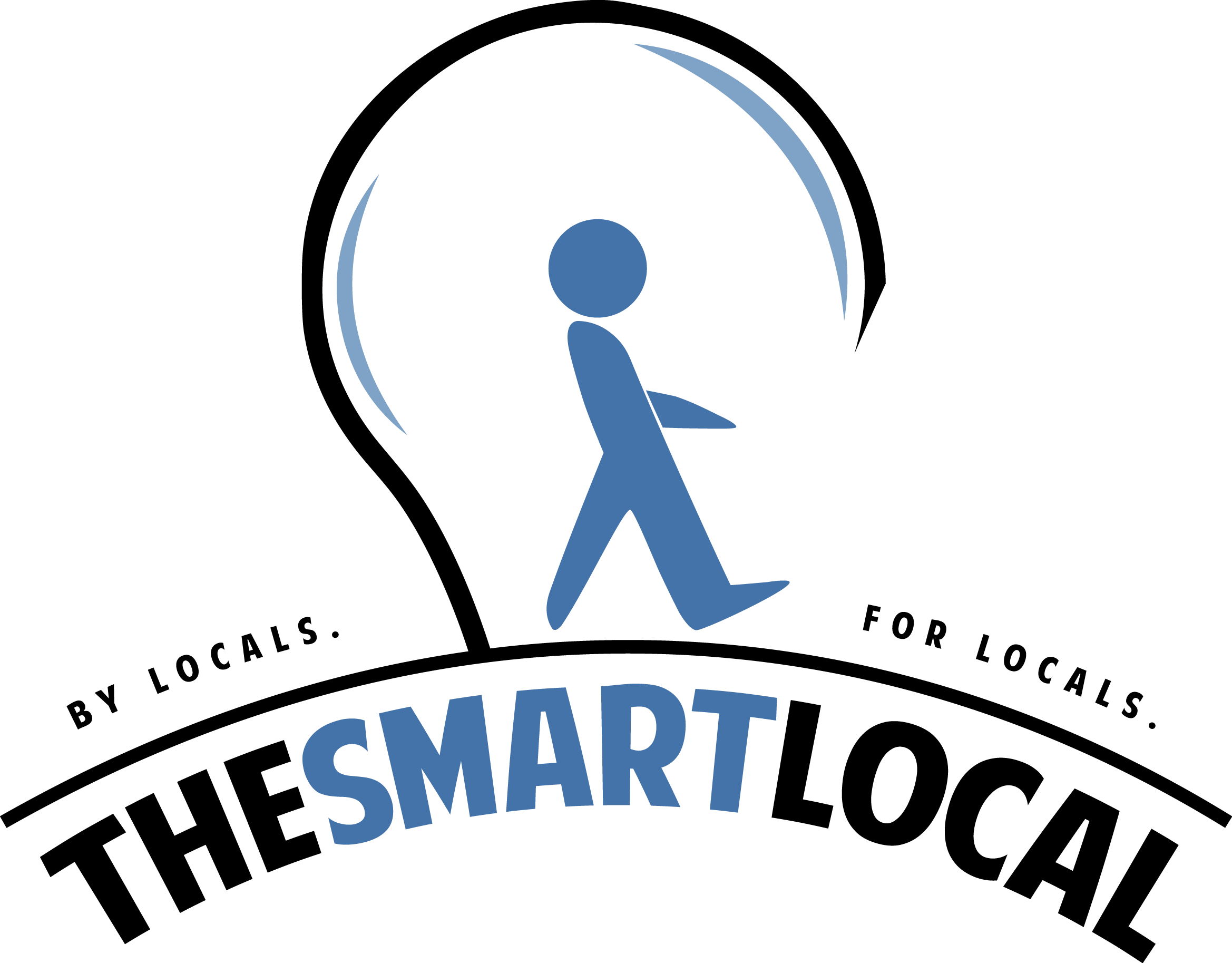 Drop us your email so you won't miss the latest news.