Best nightclubs in Kuala Lumpur
Food and shopping isn't the only thing we Singaporeans head over to Malaysia for – there's also the city of Kuala Lumpur for a clubbing fix at more affordable prices, thanks to the sweet exchange rate. Although Malaysia's capital is smaller than Singapore, it's rich in nightlife, with lots of pubs and clubs to hype your nights up.
Here's a list of the most happening nightclubs in KL so you can jump straight into the action after a short bus ride across the border.
TREC
TREC is a relatively new area within the city dedicated to nightlife establishments, with a good view of the Petronas Twin Towers in the distance. You needn't worry about safety here as tight security in each club ensures order throughout the night.
1. Artebar – where vibrant art and clubbing come together
Image adapted from: @artebartrec
To prove its namesake, Artebar proudly shows off its DC Comics artwork hanging from its ceiling above patrons as DJs spin alternative hip-hop. Matching its vibrant interior is a selection of European-inspired Asian culinary choices that are just as novel, such as dishes like Spicy Beef Salad (RM26).
Image credit: @artebartrec
Many come by for its unique drinks too, like the Martini Tiramisu (RM15) and Grand Sour (RM26) that's brandy mixed with orange juice, sweet and sour punch and egg white.
Cover charge (1st floor only): Males Wed 11PM onwards RM30 | Fri RM40 | Sat RM30
Address: 436 Jalan Tun Razak, E-G-03 E-1-03 Electric Boulevard, TREC, 50400 Kuala Lumpur
Opening hours: Mon – Sun 5PM – 3AM
Website
2. Le Noir – multiple floors with different concepts
Image credit: @jtjoline
Attica frequenters may feel a tinge of familiarity when visiting Le Noir, as they're managed by the same group. Le Noir also has a couple of floors with different concepts on each to cater to varying nightlife tastes.
Image credit: @evangeline_fong
Regardless of whether you prefer to sing along to live performances on the ground floor, dance away to hip-hop and house music in the lush club-lounge on the 2nd, or lepak on the roof with a cocktail, you won't feel stuffy due to the airy open layout.
Cover charge:
Fri – Sat RM40 (club and roof) 11PM onwards (includes 1 free drink)
Address: H-G-07 The Hive, TREC, Jalan Tun Razak 50400 Kuala Lumpur
Opening hours: Sun – Thu 5PM – 3AM | Fri – Sat 5PM – 5AM
Website
Petronas Twin Towers
Even though this iconic building is no longer the world's tallest building, it'll still allow you to catch a bird's eye view of the city as you're partying!
3. Kyo – Happy Hour with 1-for-1 housepours
Image adapted from: @keepcarmm
While Kyo in Singapore has closed for over a year now, Kyo KL carries the same upscale vibe and tasteful house playlists as its bygone Singaporean sibling. Nevertheless, its graffitied hallway is easily distinguishable from the rest of the towers' sophisticated steel and glass interior, making the club easy to find.
Image credit: Kyo
As it's situated in Mandarin Oriental hotel within the Petronas Twin Towers, Kyo KL is flocked to by clubbers all around the world so perhaps you'll make a few international friends here. Happy hour takes place between 5PM – 12MN with 1-for-1 promos on housepours and a complimentary bottle with every 2 purchased.
Cover charge: RM40 (11PM – 1AM), RM60 (1AM onwards)
Address: 12 Jalan Pinang, Kuala Lumpur City Centre, 50450 Kuala Lumpur
Opening hours: Wed, Fri – Sun 5PM – 5AM | Thu 5PM – 1AM
Website
Bangsar Baru
Lined with luxury condos and villas along its outskirts, Bangsar Baru is regarded as a more affluent area of the city. The surrounding high-end residences mean you'll be able to access a more exclusive club experience.
4. Jiro – exclusivity and underground house music
Image credit: @jirokl
For a start, Jiro is actually pronounced as "jai-ro", so that you won't mistakenly refer to it as "jee-ro" as others including myself have initially done. Equipped with a top-of-the-line surround sound system to bring out the calming ambient sounds of deep house, this club caters to discerning underground music lovers.
Image credit: @kubikzz
With its prime location over Bangsar Baru and Jalan Telawi, Jiro hosts frequent VIP room bookings, where bottle service and a private DJ will make you feel extra special over the already-exclusive club.
Cover charge: RM40
Address: 61 Jalan Telawi 3, Bangsar Baru, 59100 Kuala Lumpur
Opening hours: Tue – Sat 6PM – 3AM
Website
5. BarAtas – juxtaposition of modern music with charming old-school decor
Image credit: @baratasbangsar
It's no secret Malaysia has plenty of heritage, so BarAtas combines its modern hip-hop and Top 40 music concept with '60s Malaysian artifacts like Chinese lanterns, a rusty old bicycle, framed 1960s beer ads and a mural of a girl flying a Kelantanese wau kite decorated throughout its interior.
To really get into the traditional mood, you can chill by the bar or out on the cosy balcony with a locally-influenced Cendol Atas (RM28) cocktail. Ladies get free cocktails for the whole night twice a week, so this is definitely one to head to if on a budget.
Cover charge: None
Address: 3-1 Jalan Telawi 2, Bangsar Baru, 59100 Kuala Lumpur
Opening hours: Tue – Sun 5PM – 3AM
Website
6. SIX – laidback space great for cocktail lovers
Image credit: @sixbangsar
Like Artebar, SIX is similar in that you can get your hunger fixed in its lower floor and head upstairs for a raving good time with its plentiful R&B parties. Ladies get to party for cheap twice a week on Wednesdays and Thursdays, with specially-made drinks from 10:30PM onwards.
Cocktails are where it's at though, and a visit to SIX without having its signature 6 Wrongs Do Make A Right (RM32) is never complete. If you're looking for something less common but still unique, the Sweet 6teen (RM36) is a good choice.
Cover charge: None
Address: 33 Jalan Telawi 3, Bangsar Baru, 59100 Kuala Lumpur
Opening hours: Tue – Sun 7PM – 3AM
Website
Hilton Hotel
Just about everyone is familiar with the Hilton chain of international hotels, so it's of no surprise that its entertainment choices are at least of decent quality. With plenty to do within the hotel itself, there's no real need to leave the premises, even for having fun.
7. Zeta Bar – jam along to live music from resident bands
Image credit: @navlokkumar
While most clubs have dedicated DJs spin and mix recorded music, Zeta Bar is the only major club in KL solely dedicated to live bands performing, namely international ones. If you prefer your beats to be raw, this is definitely your jive. Bands performing at Zeta generally hold residencies for 3 months, before they're replaced to keep things fresh.
Being within the established Hilton hotel, celebrities sometimes drop by to visit, with Jennifer Lopez once even crashing the club with an impromptu set before her world tour concert the next day! As you dance away on the spacious floor in front of the stage, it's a good idea to pick up a Dirty Martini (RM54) with olives to quench your thirst.
Cover charge: None
Address: 3 Jalan Stesen Sentral, Hilton Kuala Lumpur, 50470 Kuala Lumpur
Opening hours: Mon – Tue 8PM – 2AM | Wed – Sat 8PM – 3AM
Website
Jalan Raja Chulan
A short walk from Bukit Bintang, the trendy entertainment district of KL, the foot reflexology spas and roadside hawkers at Jalan Raja Chulan let you recharge from the tiring business of clubbing, so you can get back on your feet in no time.
8. Prime Touch Luxury – themed clubbing nights
Image credit: @primetouchluxury
As the name suggests, Prime Touch Luxury aims to provide an upscale experience to its patrons, featuring a floor-to-ceiling glass wall to give its facade a look of sophistication. The club is frequently packed full of people wanting to be part of the action within, especially on weekends with EDM or Tupac tribute nights.
Cover charge: Ladies RM60 | Males RM70
Address: Wisma Goldhill Level 31, Jalan Raja Chulan, 50200 Kuala Lumpur
Opening hours: Tue – Sun 10PM – 5AM
Website
9. Fuze Club – 2-storey club with balcony overlooking the stage
Image credit: Fuze
Fuze is renowned for its massive floor capacity, large enough to accommodate 1,500 people, ideal for when international DJs such as Alexis Grace drop by and the party jumping into full swing. The dual floor design with a balcony overlooking the main stage ensures a great view of the proceedings from anywhere within, ideal for those with FOMO.
To draw in discerning clubbers seeking more intimacy, Fuze opened its doors to its secondary concept Flux in October 2017, with a respectable 200-pax capacity. The red interior all around brings a seductive twist to its urban R&B and hip-hop theme, just right for channeling your inner Ne-Yo.
Cover charge:
Thursday – Ladies free all night | Males free entry before 12AM, RM38 after 12AM
Friday – Ladies free entry before 12AM, RM38 after 12AM | Males RM48 all night
Saturday – Ladies RM38 all night | Males RM48 all night
Address: 1 Jalan Kia Peng, 50450 Kuala Lumpur
Opening hours: Thu – Sat 10PM – 3AM | Sun 9AM – 3AM
Website
Get the party started in KL
Kuala Lumpur has a lot to offer when it comes to clubbing, as long as you know where to go. With lower entry fees in comparison to that of Singapore's clubs, the experience is a lot more accessible to those on a budget weekend getaway. Armed with this list, you'll easily be able to find a KL nightspot to suit your preferences!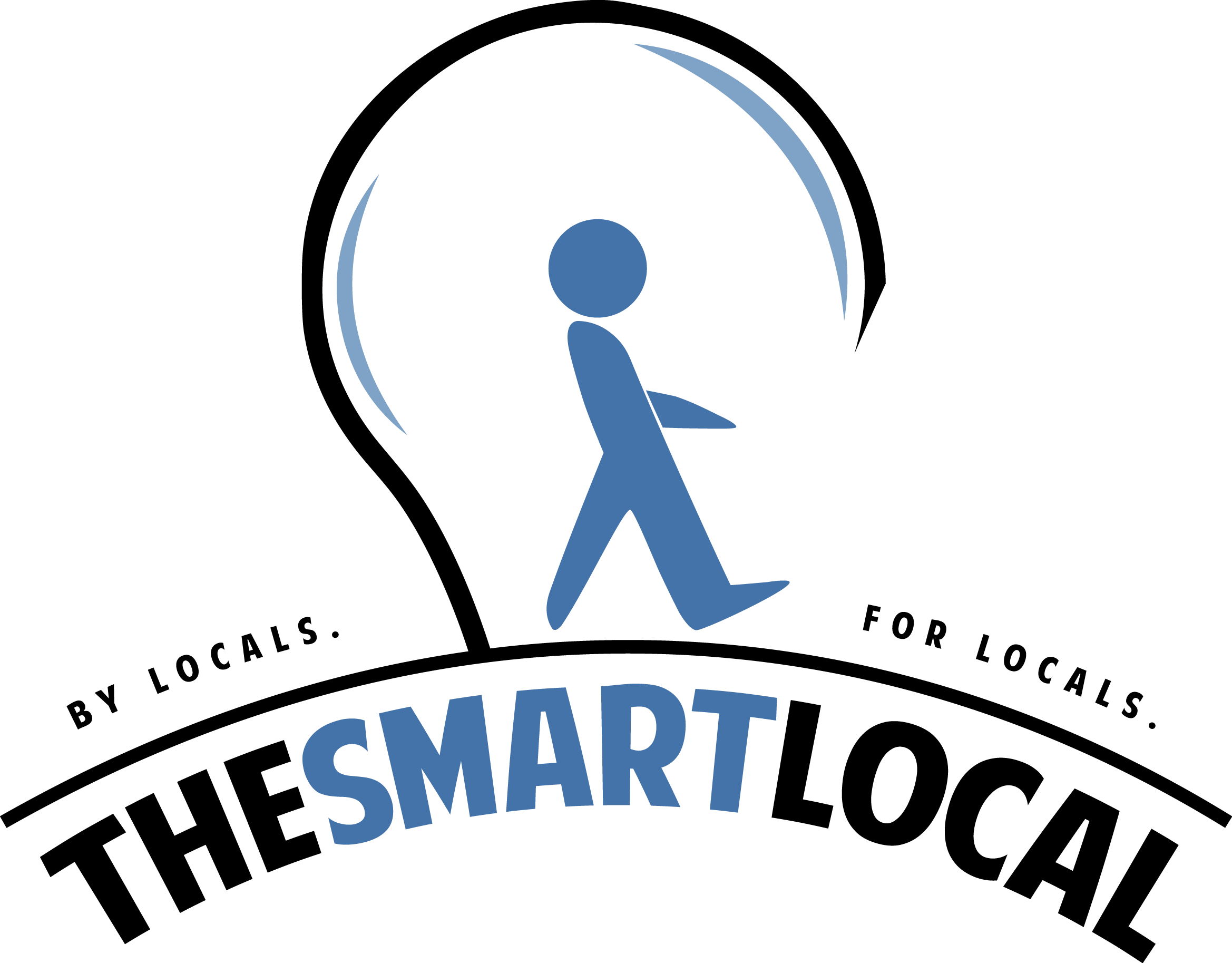 Drop us your email so you won't miss the latest news.