Cafes and Restaurants in Chiang Mai
You've tried the honey toast of After You in Bangkok, or sipped a cuppa or two at The Commons' Roast. Yet cafe-hoppers, your appetite for the next cool foodie spot is never satisfied.
Let your growling stomach steer you north to Chiang Mai. There, you'll find fresh places to conquer such as a coffee shop in a tree, a unicorn-friendly pink cafe and even one with its very own ball pit.
Here's a list of 10 places that'll make every meal an adventure.
1.Kad Farang Starbucks
Welcome to one of the coolest Starbucks in the world.
Yes, lovers of the green mermaid sign, you can get your caffeine hit at this Kad Farang Starbucks that'll make your neighbourhood one look basic.
With a stark white facade, sloping stupa-inspired roofs and rich gold murals, this coffee shop is a looker with its traditional Lanna-style architecture – the only one in the whole of Thailand.
The interiors are equally unique, with woven bamboo ceilings and jazzy music that made the atmosphere both rustic and posh.
And to answer the question in everyone's minds, the joint serves up pretty much the same menu as other Starbucks around the world.
Though as I sipped on an iced Okinawa latte (seasonal, ฿180) in the gorgeous surroundings, my morning brew ritual did feel a little more special.
Kad Farang Starbucks
Address: Kad Farang Village, Chiang Mai-Hang Dong Road, 50230, Thailand
Opening hours: Daily, 7AM – 9PM
Telephone: +66 53 430 555
2. On Cloud Nine – A Sky Full Of Desserts 
If your spirit animal is a unicorn, check out this pretty lil' cafe on Nimmanhaemin road that's awash in pastel (or millennial) pink.
The place is accented with bold pops of blue and has quotes like "A state of blissful happiness" and "Ice cream is sweet, so am I" in neon lights decorating its walls.
Better than being salty
But what really stole the show were the desserts that are definitely not dentist-approved.
(From left, clockwise: Cloud Nine Signature, Hokkaido Straw-very-berry smoothie, Unicorn Poop, Unicorn cake)
Enter the Cloud Nine Signature (large – ฿185 | small – ฿115), a googly-eyed shaved ice creation in milk tea, berry, matcha, strawberry, or chocolate flavours.
Cloud Nine Signature in Milk Tea drizzled with caramel sauce 
Or try the unicorn poop (฿155), a fantastical and very fluffy cotton ball that's as large as my face.
The "unicorn poop" is half the size of the screen
If you can bear to tear the fluffiness apart, you'll be rewarded with a homemade brownie that crumbles right in your mouth.
And to really end the indulging on a sweet note, wash it down with the Hokkaido Straw-very-berry smoothie (฿115), a velvety strawberry drink complete with milk "clouds".
You can also take a bite out of the Unicorn cake (฿85), a homemade chocolate cake that's perfect IG feed material.
On Cloud Nine – A Sky Full Of Desserts
Address: 5 Nimmanhaemin Soi 9, Chiang Mai, Thailand
Opening hours: 11AM – 10PM
Telephone: +66 65 478 0688
3. Camp Meating 
If the folks of Kinfolk were to style a camping site, it would look like Camp Meating. Think first-class glamping with lakeside tables, fairy lights and teepee tents, all of which would fit right in on a Pinterest mood board.
The concept is simple – you'll get five coupons which entitle you to grocery foods, smokehouse meats, drinks and s'mores.
Get a welcome drink in this heat
Then some sausage and bacon from the smokehouse 
And premium beef and lamb chop for the carnivores
We especially loved the on-site grocery shop which evoked farmer market vibes like that of Aussie or the UK.
Pick vegetables like carrots, bell peppers and pumpkin to roast, and even pluck some thyme or sage to season it with!
Finally, you'll get to grill your choice of produce at your very own lakeside BBQ station and table.
And once you're done being Masterchef, just sit back and take in the live music and lakeside breeze. This da lyf.
Tip: The place oozes romantic vibes at night, so bring along a special someone if you can!
Find out more about Camp Meating here.
Camp Meating
Address: Don Kaeo, Mae Rim District, Chiang Mai 50180, Thailand (Within the Pack Squadron site)
Opening hours: 4.30PM – 9.30PM
Telephone: +66 80 050 5900 ( Booking needed)
4. The Giant Chiang Mai
At The Giant Chiang Mai, what strikes you at first glance would be the Bodhi tree that's probably higher than 5 HDB stories. Ah, now that's the giant in question.
Here, a cafe is perched upon the branches on a wooden platform, and you probably won't be surprised to see Tarzan swinging across the surrounding jungle as you sip on an ice cold latte.
To appease our growling stomachs, we ordered some spaghetti carbonara (฿159) and a rainbow crepe cake (฿125) from the cafe's slew of Western mains and confectionery.
But beyond cafe food, what you really get here is an experience.
You'll walk across a swinging rope and bamboo bridge, take in views of the endless tropical jungle and breathe in the chilly mountain air. Suddenly, that long and bumpy drive up is more than worth it.
Note: Find out more about The Giant Chiang Mai's photogenic spots as well as how to get there here.
The Giant Chiangmai Treehouse
Address: Baan Pok Village, Huai Kaew subdistrict, Mae On 50130, Thailand
Opening hours: Daily, 11AM – 5PM
5. Into the Woods
Stepping into this cafe felt as if we've gone down the rabbit hole. Into The Woods is a fairytale cafe, and it's really committed to the theme – even the Wifi password here is a magic phrase.
Think a vivid Grimms'-style landscape sprawled across the wall, a Narnia "closet" as a toilet door, and an antique-looking bookshelf where you can climb up the ladder and grab a paperback if you'd like.
But what really captured our imagination was lady boss Khim's latte art creations.
It's like she conjured up these intricate Harry Potter and Beauty and the Beast designs with a swish and flick.
Also, say yes to this sinful 2-in-1 concoction, the Devil's Mocha (hot – ฿65 | iced – ฿75). Consisting of coffee and rum, and tinged with chocolate and hazelnut, this potent brew will heighten all your senses.
The Harry Potter squad 
Khim told us the cafe's books and Funko Pop collection were entirely her own, and that the sky's the limit when it comes to the type of latte art she designs for customers.
"They always request Totoro!" she laughs. "I remember people asking me to do one based on photos of their dogs, too."
Into The Woods
Address: 191-193 Prapokkloa Rd, Tambon Si Phum, Amphoe Mueang Chiang Mai, Chang Wat Chiang Mai 50200, Thailand
Opening hours: 9AM – 8PM
Telephone: +66 53 218 101
6. Daddy's Antique Cafe 
"Little town, it's a quiet village…" is my usual sing-in-the-shower tune from Beauty and the Beast – and I could almost hear the music in the air at Daddy's Antique, a charming cafe set in a picturesque European town setting.
A couple was taking their pre-wedding shots inside the cafe and it's no wonder – the entire place was insanely photogenic. Think well-curated details such as a wall full of antique clocks, shiny rose gold lamps and hexagonal marble tiles.
As for the food, can I just say that we still have lingering memories of them?
Especially of the velvety Pumpkin soup (฿150) topped with sunflower seeds, crisp bread and with the consistency of molten cheese. A true taste of heaven.
The Rotolo Bolognese oven-baked pasta (฿295) was also supreme comfort food with its meat chunks and gooey cheese.
And to counter all that richness, the refreshing Minty Milk (฿80) balanced it out nicely.
You can also dine in lush alfresco areas with hanging planters and look round the corner for colourful buildings that look straight out of Amsterdam!
Bonus: For more photogenic spots around Daddy's Antique, check out San Pareni here. 
Daddy's Antique Cafe & Restaurant
Address: 45/8 Moo 1 Ampoe Muang, Chiang Mai, Thailand
Opening hours: 9AM – 10PM
Telephone: +66 94 764 1441
7. About Pencil Coffee
The glowing glasshouse of About Pencil Coffee drew us cafe addicts in like moths to a flame – despite it not being planned on our itineraries.
Our curiosity was rewarded with this quirky cafe that had tons of fun activities in store. Kids would love it, and of course, big kids like us did too – with easels and paper for drawing, a table-long aquarium and a ball pit!
Getting my Van Gogh on 
This ball pit even has soft toy pencils!
"Hey, Fishy."
Look at that gorgeous light decoration in the background!
We tried the signature Cotton Green Tea "Ujicha" (฿150) topped by a fluffy cloud of candy floss – seems to be a trend here. Tear that apart to unearth a satisfying cup of matcha – textured, rich and not overly sweet.
But besides putting on our artist hat here, we had fun unleashing our inner scientist with the Pencil DIY Coffee (฿150). Experiment below:
Ingredients:
Coffee + Milk + Water + Cereal + Coconut bits + Coco Crunch + Pomegranate seeds + Biscuit sticks
Apparatus:
6 test tubes, 2 shot glasses, one cup
Instructions:
Mix in whatever you want. Results may vary.
Sadly, I added far too little water and too much coconut so the drink turned out funny – no fault of the cafe, I'm just bad at science.
About Pencil Coffee
Address: 2 Nimmana Haeminda Rd Lane 7, Tambon Su Thep, Amphoe Mueang Chiang Mai, Chang Wat Chiang Mai 50200, Thailand
Opening hours: Daily, 10AM – 10PM
Telephone: +66 64 343 7368
8. Phuffin In The Lake
Phuffin In The Lake's name says it all – here, you can lounge right above a scenic lake.
With hammocks and stringed beds beside the waters, you can work on your tan or snap a shot before quickly retiring to the cooler interiors.
Cool down with the Snow Ice Watermelon (฿159). This behemoth of a dessert pairs watermelon chunks with popsicles, shaved ice and toppings like nata de coco and grass jelly. A syringe full of syrup and dry ice then takes it to OTT levels.
Alternatively, try the Honey Black Toast Mango (฿189). It'll give After You's version a run for its money with an addictive mix of whipped cream, fresh mango, and ice cream drizzled with honey and mango syrup.
Bonus: The lake is not for swimming – maybe only for ducks – but you can walk out to the little jetty for some stunning IG -worthy shots!
Phuffin In The Lake
Address: San Phak Wan, Hang Dong District, Chiang Mai 50100, Thailand
Opening hours: 10AM – 10PM
Telephone: +66 93 151 1041
9. The Barn Eatery & Design Cafe
The Barn wasn't easy to find, being hidden under an unassuming facade of climbing vines.
But once you're in, you'd get why this student-project-turned-container cafe is a fave with the locals. The airy ceilings, full-length windows and artfully mismatched decor evokes a relaxed hipster vibe that's perfect for hours of lounging about – or studying, as we saw many did.
You can also sit outdoors – on whitewashed chairs or cans if that's the way you roll. 
To made sure we fit in, we bought our "ticket" to linger on – a Red Velvet Iced Chocolate (฿70) and Banana Oreo cake (฿79).
Despite its gentle pastel colour, the brew was potent enough to wake even the most sleepy student. As for the cake, the crunchy oreo bits complemented the sweet banana beautifully, with soft whipped cream as a welcome finishing touch.
Note: The cafe is open till late so you can burn the midnight oil or just chill out. We hope it's the latter. 
The Barn Eatery & Design
Address: 14 Sriwichia Road, Amphoe Mueang Chiang Mai, Thailand
Opening hours: Daily, 10AM – 1AM
Telephone: +66 94 049 0294
10. Anna Farm & Eatery 
I've always had a weakness for gorgeously done up food places with equally stellar views, especially if they're in the middle of nowhere.
And Anna Farm & Eatery fits the bill perfectly, with vistas of rice fields, an infinity pool and a full-fledged animal farm.
Yep, you'll get to see buffalos up close. Just don't get too near.
The restaurant too is a show-stopper, with thatched roofs, luxe accents and above all, top-notch food.
Here, we were blown away by how flavoursome the Lanna-style dishes were. From pad thai to fried rice to classic tom yum kung, every dish was wolfed down enthusiastically.
For instance, the Torch Ginger Salad (฿200) was so power packed with flavour we had to ask what exactly went into this addictive dish.
Turns out the killer ingredient was homemade torch ginger, which – along with peanuts, shallots and chilli – gave the dish a complex medley of spicy, tangy and nutty notes.
And remember the disappointment of measly crab meat bits after taking ages to break that pincer?
No such travesty here – the crab chunks in the Crab Meat with Hot Curry (฿350) are very generously portioned and sweet, making it a seafood lover's dream.
Another winner was the tom yum kung (฿280). Two spoonfuls of this and our mouths were on fire, but the tangy taste and fresh seafood kept us going for more.
Anna Farm & Eatery
Address: Mae Sa, Mae Rim District, Chiang Mai 50180, Thailand
Opening hours: Daily, 10AM – 8PM
Telephone: +66 81 033 8181
Conquer Chiang Mai's cafe scene
Chiang Mai's cafe scene is up-and-coming, with the above list being only the tip of the iceberg. Why, a mind-boggling number of cafes have sprung up on the Nimmanhaemin stretch alone, each more unique than the last.
So, the next time you're contemplating a trip to Thailand, think outside of the BKK box. Skip the hustle and opt for the relaxed vibes of this city, which holds its own in terms of IG-worthy ambience, potent brews and exquisite food.
One thing's for sure – the north beckons.
---
This post was written by Jessica Lai for TheSmartLocal.com in collaboration with Amazing Thailand.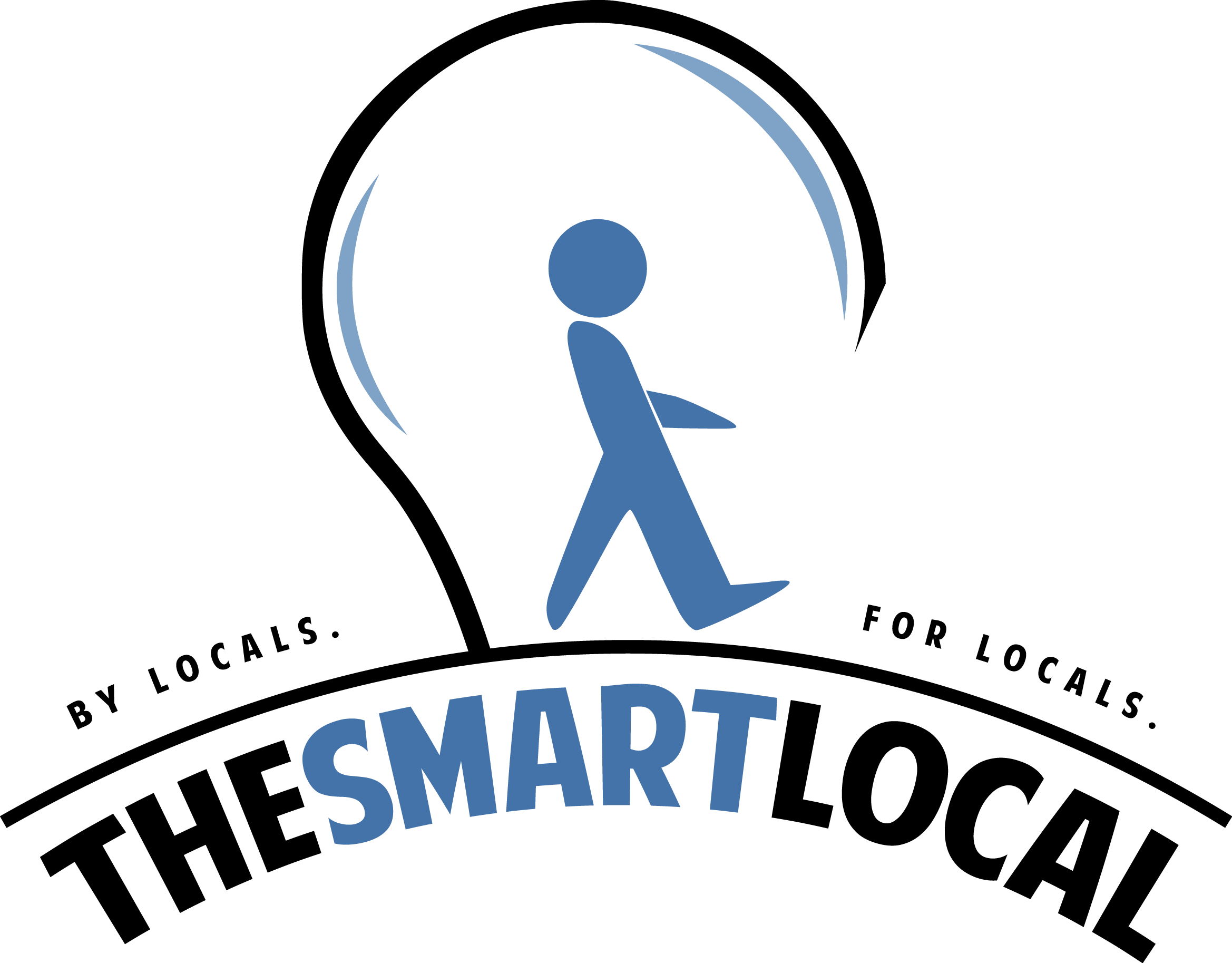 Drop us your email so you won't miss the latest news.