Things to do in Chiang Mai 
Nature can take the breath of even the most hardened city dweller away. It did for us – these outdoor places in Chiang Mai that'll persuade photographers to peer out from behind the lens.
Gaze upon a pink wonderland of sakura flowers, rippling lake waters and golden rays of sunlight enveloping the landscape.
Here're 9 spots that'll make anyone with a camera – iPhone included – shed tears of joy.
Note: Most of these places are situated in Chiang Mai's countryside, so we recommend booking a driver to get around!
1. Baan Khun Chang Khian
Yeah, we all want to see sakura IRL but nobody really wants to spend a fortune on air tickets to Japan. Travel hack: whisk yourself away to Chiang Mai instead, more specifically at the Khun Chang Khian Highland Agriculture Research Center aka Baan Khun Chang Khian.
Here, in the gardens of Chiang Mai University lies a sea of pastel pink that comes alive from late December to February – so try your luck then!
Fair warning, it doesn't come easy. To get up-close to these beauties, you'd need to make your way up some tricky, uneven trails. Your trusty ol' taxi can only take you to a certain point, so we recommend taking a songthaew (pick-up truck) from the area in front of Wat Phra That Doi Suthep.
We shared one with a bunch of fellow sakura hunters for 300 Baht (~S$12.61) return trip – and our other driver said we could bargain, but well, too paiseh. You'd also have to wait for the car to fill up before the bumpy ride begins.
But after a short 30-minute drive, we made our grand arrival in the pink wonderland. Breathing in the crisp air on Doi Suthep, and peering at the glistening sakura blossoms, it felt as if we were in another world – a misty, magical one where time stood still. Now if only these beauties bloomed year round.
Tip: Temperatures can plunge to as low as 9 degrees, so skip the skimpy dresses and bundle up. Sweater weather, here we come.
Baan Khun Chang Khian
Address: Huai Kaeo Road, Suthep Subdistrict, Chiang Mai, Thailand
There are other cherry blossom spots in Chiang Mai such as Doi Inthanon National Park, Ang Khang Royal Agricultural Station, and Khun Mae Ya. Baan Khun Chang Kian is the nearest from Chiang Mai airport (1 hour).
2. Rabeang Pasak Treehouse
The golden hour is probably a photographer's favourite time of day. And it's worth waiting patiently for the sun to diminish from the horizon when you can snag shots like this:
This, is just one of the amazing sights at Rabeang Pasak Treehouse, a hidden resort which is the real-life answer to fairytale cottages in the woods.
Me swingin' around the treehouse. 
Here, you'll stay in a quaint treehouse, surrounded by a teakwood forest for the full away-from-civilisation experience. And it's exclusive – there're only 8 treehouses in all, each uniquely constructed as either multi-storied lofts or as dens sprawled across trees.
The insides are cosy too – and dare we say it, kinda glam. Think porch and balcony, with huge beds and tasteful wooden accents.
Behold our feline friend who we named "Mao Zai"
But the true charms of the place were really outside our doors.
We spotted couples having a campfire, and wild dogs and cats roaming around freely. With eyes shut, we heard trickling stream water and the faint hum of crickets. Up above were twinkling stars, and beneath our feet were red leaves that seemed to ring in autumn.
And remember that gorgeous sunset? That's a secret spot just 500 metres away from the main campsite. Just grab some old-school bikes nearby and head down a little forest trail.
You'll find a clearing called Sunset Point with views of the mountains…
And there, you'll capture the gold-tinged portrait of your dreams.
Tip: Arrive at this spot around 5pm to make full use of the golden hour for photography.
Rabeang Pasak Treehouse Resort
Address: Luang Nuea, Doi Saket District, Chiang Mai 50220, Thailand
Telephone: +66 87 660 1243
Website
3. Chiang Mai Grand Canyon
So you haven't been to the Grand Canyon in Arizona. But it's ok, my friends, a quarry-turned-canyon awaits you just 30 minutes away from Chiang Mai city.
This vision of blue waters and towering cliffs is none other than Grand Canyon Chiang Mai, otherwise known as the Hang Dong Quarry. Home to not one, but two waterparks, the larger of the two is actually a secret ninja warrior park with inflatable playground, ziplines and slides.
"I walk a lonely road, the only one that I've ever known…"
But besides the thrill of cliff-diving, of course you need the thrill of a well-liked IG post #priorities. Walk down slow-mo like a boy band group along these sandy paths in Grand Canyon Gamnanboon, the quieter park of the two.
With a single passage in the midst of the deep canyon waters, symmetry is strong with this shot.
Find the right spot, look into the distance and I swear, your friends will be asking you how you nabbed that flight ticket to the US.
Find out more about what you can do at the Grand Canyon Chiang Mai here.
Grand Canyon Water Park
Address: 202 Moo 3 Namprae, Hangdong, Muang, Chiang Mai 50230
Opening  hours: Daily, 9AM – 6.30PM
Telephone: +66 63 672 4007 / +66 71 797 3999
Website
4. Huay Tung Tao Lake
Go beyond puddles in the city for your #reflectiongram and drop by the serene Huay Tung Tao Lake. Just a 20 minutes drive away from downtown Chiang Mai, the lake is a tranquil expanse of water dotted by rows of bamboo huts.
To visit the lake, you need to pay an entry fee of 50 Baht (~S$2.10) per person. And we recommend to shell out the very affordable 20 Baht (~S$0.84) to occupy a thatched hut – the setting is yoga-level chill, and you can knock back a Chang beer (30 Baht) (~S$1.26) and Thai snacks or mains (from 40 Baht (~S$1.68) onwards)
Once inside, dip your toes in the water or erm, meditate – only birds flying across and an occasional small plane are interludes to the peace.
Bonus: Just a short walk away from the lake, we spotted some lalang swaying in the wind – and of course, we had to take some shots that'll put Punggol's lalang field to shame.
Expand your shoot to the roads too, which are photogenic in their own right thanks to leading lines, minimal people and blue skies. A local couple were take pre-wedding shots here, and we applaud their savvy.
Huay Tung Tao lake
Address: 107 Don Kaeo, Mae Rim District, Chiang Mai, Thailand
Telephone: +66 81 883 1942
5. The Giant Chiangmai
There may be no wild animals or explorer get-ups in sight, but The Giant Chiangmai will fit right in on the movie set of the new Jumanji with its impressively large tree.
Yep, this Bodhi tree is sure to make even The Rock raise an eyebrow at its giant stature – I bet it was at least 20 times my height.
But enough gaping – channel your awe instead into shots along the two kinda shaky bridges that lead to a café perched among the branches.
Just don't take too long striking your ANTM poses, as the bridge can only accommodate 2 people at any one time and you don't want to cause a human traffic jam.
A warning for those of you who get car-sick, this place is also a few hours away from the city centre. But the hours flew by pretty quickly, as the winding road led us along sights such as quaint cottages and rolling hillsides.
The roads are pretty steep, so consider taking a songthaew (pick-up truck) for the last part of the journey. Ours was 500 Baht (return) (~S$21.02)for a 20-minute drive.
The Giant Chiangmai Treehouse
Address: Baan Pok Village, Huai Kaew subdistrict, Mae On 50130, Thailand
Opening hours: Daily, 11AM – 5PM
Website
6. Moncham
My weakness: fields of flowers.
And there were plenty of 'em at Mon Cham, which is set on a hill ridge in the Mong Nong Hoi village area.
Here, the blooms are as vivid as a Monet impressionist painting, with pops of purple, yellow and pink dotting the green landscape.
We even found some sakura lookalikes:
Actually, I can't tell if these are sakura – should have read up on botany
The surrounding strawberry fields tiered like rice terraces were surreal enough, but if you really want that "on the edge of the world" shot, perch on this wooden swing that's right on the edge of a sunflower garden (entrance fee: 10 Baht (~S$0.42)). We promise you'll feel infinite.
Mon Cham
Address: 22/8 Moo 7 Tambon Mae Raem, Mae Rim Chang Wat Chiang Mai 50180, Thailand
Opening hours: Daily, 7AM – 7PM
Telephone: +66 81 806 3993
Website
7. Camp Meating
Camp Meating, a luxury BBQ glamping experience set in the Mae Rim area, was made for the camera.
Besides grilling BBQ meats – hence the 'meating' in the name – you'll score tons of pics that'll look straight out of a Pinterest catalogue. Think detailed tent setups, fairy lights and waterfront tables.
But our favourite by far was the pier. Get your IG shots here as you look upon the placid lake waters. Straw hat, optional.
And if you really want to amp up the rustic vibes and pretend you're on a farm – one designed by hipsters – make your way to the huge barn that's the centerpiece of the entire site.
The facade is decorated with farm tools and artfully dried wreaths, complete with logs for you to lounge on. With such gorgeous detail, you'd never guess the barn actually houses a toilet.
Note: Look out for the full article on Camp Meating next week! 
Camp Meating
Address: Don Kaeo, Mae Rim District, Chiang Mai 50180, Thailand
Opening hours: Daily, 4.30PM – 10PM
Telephone: 090-4040-9500 (Call ahead for reservations)
Website
8. San Pareni
Many shutterbugs have a photoshoot in Europe on their bucket list. But good news, you don't have to drain out your bank account to tick that off.
Make your whirlwind tour of Europe at San Pareni instead, a charming little cluster of shops, hotels and cafes.
Here, spot cobblestone church-inspired buildings that look as if they belong in a little Swiss town, or blink twice when you spot a row of colourful buildings that bear more than a passing resemblance to Amsterdam's Nyhavn.
The lush greenery in the area is complemented by the bold hues of the Tuscan-Swiss inspired San Pareni Boutique Hotel. Translation: That just means the vibrant colour blocking will set off almost any OOTD perfectly.
Else, for those of us with Disney princess dreams, "I just casually peered out of my castle" kinda shots ain't too bad either.
Bonus: The area is also home to Daddy's Antique, a tastefully decorated cafe inspired by the owner's memories of Europe. With verdant greenery outdoors, antiques galore indoors and honest-to-goodness European food, it's a stop that'll whisk you away to ol' school Germany.
Find out more about Daddy's Antique in our Chiang Mai cafe guide!
San Pareni Hotel
Address: 45 Moo 1 Amphoe Mueang Chiang Mai, Chang Wat Chiang Mai 50100, Thailand
Telephone: 0+66 82 182 1844 (Call ahead for reservations)
Website
9. Anna Farm & Eatery
Sit back on a rocking chair and gaze out…at fields where buffalos and horses roam.
If this is your idea of relaxation, drop by Anna Farm & Eatery, a casual restaurant in the Mae Rim area that overlooks green rice fields, where buffalos plough along just like in the old days.
Note: Maybe you'd want to snap a selfie with one of the animals roaming around, but be careful to keep your distance. We got too close to a buffalo and he charged at us for a bit. We're thankful to still be alive.
Also, make "getting off the beaten track" a real priority, and whisk your cameras out along a little path just off the side of the cafe. You'll be rewarded with photos that ooze serious Kyoto bamboo forest vibes.
Else, push through the jungle and out into the golden fields beyond. Submerge yourself ankle deep in the foliage and think deeply about your IG caption for that fashion catalogue-worthy introspective look.
Anna Farm & Eatery
Address: Mae Sa, Mae Rim District, Chiang Mai 50180, Thailand
Opening hours: Daily, 10AM – 8PM
Telephone: +66 81 033 8181
Website
Bonus: Mae Kampong Village
Image credit: @treerat_s
If you've a little more time to explore the great outdoors, consider a home stay with locals in Mae Kampong, a village nestled high in the mountains that'll give you a taste of old Chiang Mai.
Nature is the star here, with abundant forests, hot springs and trekking trails just begging to be explored in the comfortably cool weather. It's also home to Asia's longest zipline, the Flight of the Gibbon, where thrillseekers can zip through 5km of jungle and check out stunning views like waterfalls to boot!
Image credit: TripAdvisor
Mae Kampong Village
Address: 78/1 Moo3 Mae Kampong Village, Huay Keaw, Mae On, Thailand
Get on Instagram's Explore page with these amazing places
Photographs of these amazing spots in Chiang Mai will inevitably induce bouts of FOMO when they make an appearance on your IG feed. And with the sheer beauty of the surroundings, you can bet that they'll garner an admiring audience, perhaps propelling you to the magical realms of Instagram's Explore page.
But hey, even if all you get are single-digit likes, take heart – the feeling of being in the presence of such beauty is reward enough. Now, charge up your cameras and go!
---
This post was brought to you by Amazing Thailand.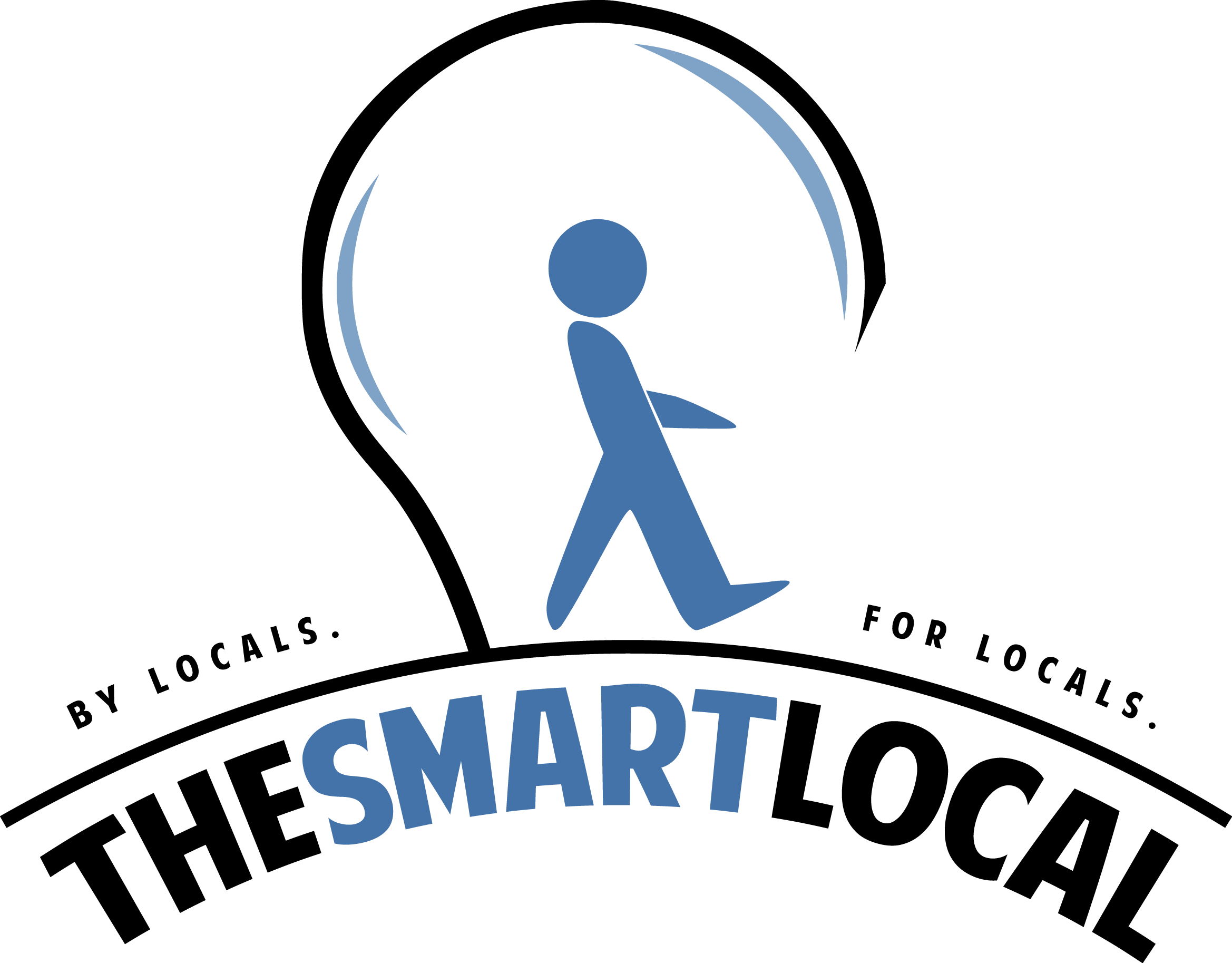 Drop us your email so you won't miss the latest news.