Useful tips when gymming 
We all know how tiring working out can be. From sore muscles, to the sweaty aftermath of a pumping workout, the struggle is real. But while everyone claims that #nopainnogain, there may actually be some tricks to make gymming slightly easier.
Here're 9 gym hacks that's going to make make working out less painful than it already is:
– PRE-WORKOUT –
1. Stash a dryer sheet at the bottom of your gym bag so it smells fresh
Having dirty clothes, used socks, and a grimey towel all thrown into one bag isn't the most pleasant smelling situation. And while washing your gym bag is a viable solution to this problem, doing so on a daily, or even weekly basis can be a hassle.
Image credit: The Hearty Soul
Luckily, there's actually an easier way to get rid of the smell. Simply toss in a dryer sheet, which your mum probably uses when doing the laundry, to the bottom of your gym bag before you pile your things in. The dryer sheet will not only make your bag smell good, but will also absorb all foul odour. Just be sure to change your sheets every other day to have a freshly scented gym bag.
2. Use a deodorant spray instead of stick to prevent stains
Smelly post-workout gym shoes? Nobody might notice. But a smelly you? Erm…
Thank god for deodorant, else the gym might smell like a dumpster. Applied before a workout, deodorant helps to mask sweat and body odour before it's even produced. But when you're working up quite the sweat, the last thing you want is an additional "sticky" feeling from your deodorant.
Instead of deodorant sticks, opt for sprays instead. Not only will you feel significantly dryer, but you also won't have to face the embarrassment of having white streaks all over your gym clothes. For an extra-refreshing post-workout feel, pick up a "cooling" or "anti-perspirant" deodorant spray, from sports-centric brands like Adidas.
– DURING WORKOUT –
3. Cut up a pool noodle to use as a DIY fat grip
Image credit: Breaking Muscle
If you believe that sore muscles is the greatest pain from working out, think again. With gym memberships and additional equipment costing a bomb, the sting from paying for these things can hurt your wallet a lot more than your body.
Fat grips, for example, are a necessity when it comes to building huge arm muscles as they increase the diameter of bars. While a pair can easily cost about $45.00, it turns out that don't need to bust your wallet for ripped arms. Just cut up pool noodles into two small sections that fit the size of a fat grip, and slice in between them to easily slip them onto bars. 
For just $2 at Daiso, you're able to buy a whole pool noodle. So split the noodle with your fellow fitspo friends or simply use the remainder to make new ones whenever your fat grips start wearing out.
4. Use yoga mats for a deeper leg-press routine
Image adapted from: Hanna Öberg
Heads up to all the gym junkies whose legs struggle to reach the leg press machine, even at the closest setting: you now no longer need to avoid this machine or risk injuring your back on it.
Try rolling up a yoga mat from around the gym and placing it against the back of the seat. The additional lift will comfortably bring you closer towards the machine. With legs that are actually bent on the machine, you can now do deeper presses without hurting yourself.
5. Use a lat-pulldown machine for glute ham raises
Image credit: Felix Mcalinden
As tempting as it may be to skip leg day, everyone knows that you shouldn't. So if you're looking for the fastest way to keep those glutes in check, the Glute Ham Raise is the go-to exercise for a good hamstring workout.
Unfortunately, many gym junkies probably have the same idea too. With leg curl machines either fully hogged up, or worse still, non-existent in some gyms, you may find yourself in a position of where you'll be forced to skip the glute workout.
But fret not- the common lat-pulldown machine is always available in gyms for you to turn around after that killer arm lift and use it for glute ham raises instead.
With a similar set up, all you've got to do is kneel on the seat of the machine, facing away from the stack. Lock your feet under the knee brace, and you'll have the same posture as if you're using a leg curl machine.
Now, just go about doing your usual glute ham raises. Lean back far as you can without your lower back collapsing, then pull yourself back up again.
6. Use medical tape to keep clothes from flying up
Exercising is some serious business, and sometimes all-rounded body workouts like burpees and mountain climbers might involve you getting down and dirty…literally. But all that floor work might get your activewear inevitably hanging low or flying all over your face, exposing all that's underneath.
Unless you've got a nice set of abs ready, chances are most of us would prefer a less revealing workout experience. A nifty trick is to use some medical tape to keep your clothes secure. It's sweat-resistant, so you don't need to worry that it'll fall off during a workout. Plus, it's cheap and available at most drugstores and pharmacies for less than $10!
7. Make your own tripod with gym equipment 
Don't be too shy to admit it, some of us only go to the gym to show off that we're working out. Just post a video of yourself lifting weights and you'll have tons of people labelling you as #fitspo, even if that's all you did in the gym.
But if you're too paiseh to ask some stranger in the gym to videotape you heavy lifting, you can easily DIY your own tripod with any pole and rubber band with just three simple steps:
Slip on a rubber band on one side of your phone
Place your phone in front of a bar
Pull the rubber band behind the bar and onto the other side of the phone, tightly securing it in place
And there you have it, a fuss-free way to take your own videos AND clock in a sick workout routine.
– POST-WORKOUT –
8. Use cucumber slices to quickly remove redness from face
A vigorous workout can leave you feeling pumped up and revitalised, but some of us may also end up with looking like a tomato with that so-called "healthy flush".
To quickly subside the facial redness, rub a couple of cucumber slices on your face. Soothing and hydrating, cucumber helps to prevent water retention and reduces swelling. Each swipe will thus lower your face temperature and subside the flush. Say goodbye to looking all tired out, and hello to a natural after-workout glow.
If you're strapped for time to prep your own facial routine, just grab some cucumber wet wipes, which can be bought from pharmacies, and bring them with you on-the-go!
9. Put teabags in your gym shoes to remove odour
Image credit: The Homemade Experiment
So you're all tired out from that gruelling gym session and it's finally time to kick back and relax. Except that the stench from your nasty gym shoes can make kicking back rather unpleasant, to say the least.
Instead of stuffing your shoes with deodorizers, save yourself some money by reusing tea bags instead. Simply place about 2-3 used tea bags inside each shoe overnight to get rid of the stench. The tea leaves will naturally absorb all odour and your shoes will smell fresh again.
Easy fitness hacks for the gym
With these easy gym hacks that you can easily access, keeping fit will be less of a hassle. There's now fewer excuses for you to avoid the gym. So it's time to pick up your gym bag, tie your laces and head down to get working.
Stay fresh with Adidas Climacool
You never want to be that one person in the gym who everyone scrunches their noses at, or worse still, runs away from.
While most deodorants mask body odours, it's difficult to find a long lasting deodorant which also has anti-perspirant properties, temporarily slowing down sweat. Thankfully, the new Adidas Climacool Antiperspirant encompasses all these properties in one bottle.
Unlike traditional deodorants which wear off over time, the Climacool spray actually builds in its intensity with increasing ardour during your workout. Yep, that not only means that you'll stay fresh while you exercise, but you'll end up smelling fresh-er no matter how hardcore your workout may be.
The Climacool Antiperspirant spray also promises 48-hour sweat control. So for up to 2 days after application, you'll be sweating much less – a definite plus considering Singapore's hot and humid weather.
Just imagine: clocking in your hours at the gym without your skin feeling all sticky, all while smelling just as fresh as before. Sounds like working out can be more refreshing than it used to be!
---
This post was brought to you by Adidas BodyCare.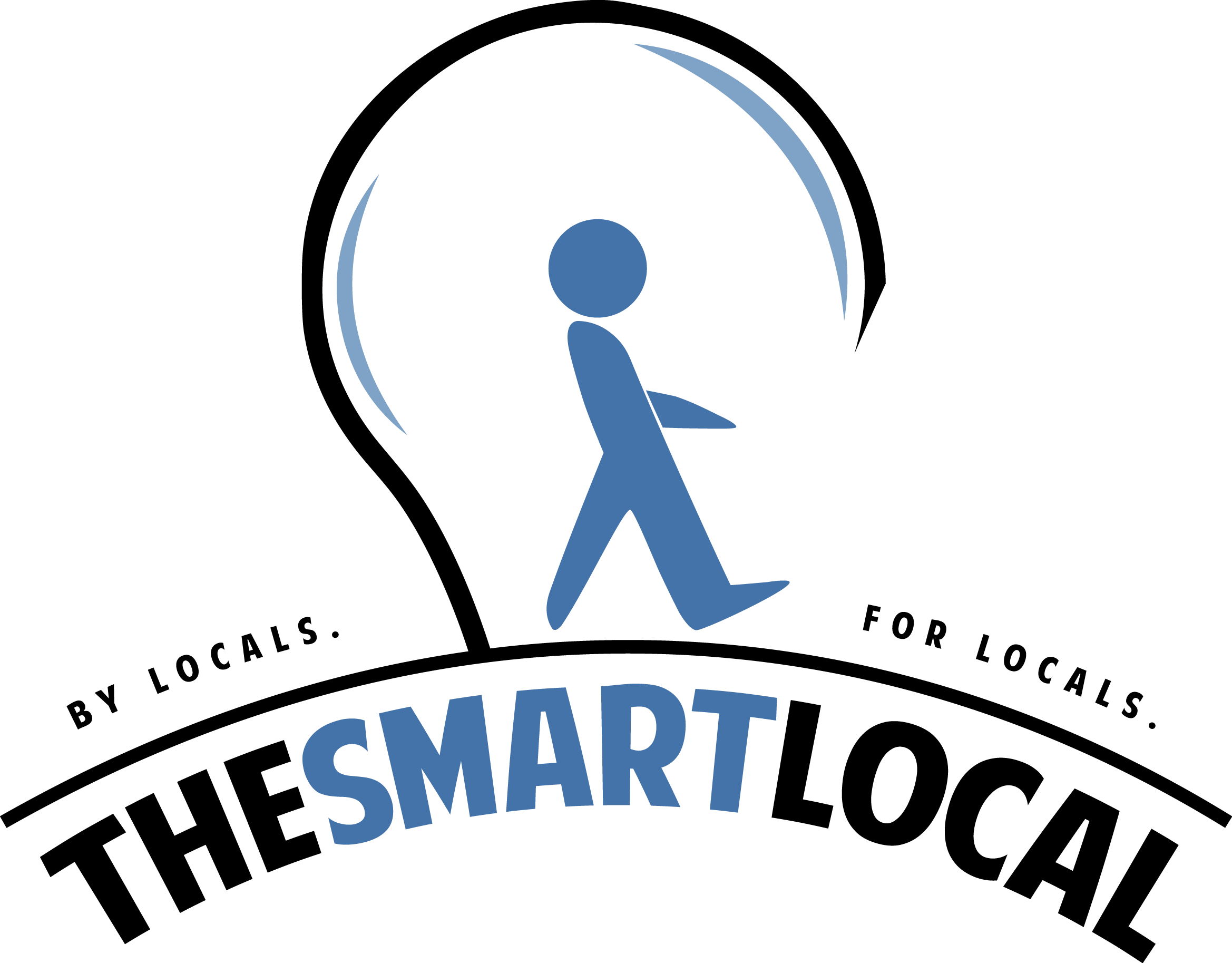 Drop us your email so you won't miss the latest news.