Best cherry blossoms in Thailand
Image adapted from: Changrai Times
When it comes to hunting down the pastel pink flurries called 'Sakura' that our IG dreams are made of, Japan holds the key. But that doesn't mean we have to stave off all things good until we save up for an air ticket across the South China Sea because our favourite holiday quickie destination, Thailand, is here to save the day.
If you're looking for a nearby vacay to escape the sweltering Singapore heat and tick a novel few experiences off your bucket list, here are 10 more viable cherry blossom hunting grounds you'll want to travel out of BKK for.
Chiang Mai
1. Khun Chang Khian Highland Agriculture Research Centre
Image credit: @ku8a
Sporting a sister variety of the sakura called the Wild Himalayan Cherry or the "Tiger Queen" amongst locals, Khun Chang Khian is a pink wonderland tucked away in Suthep-Pui mountain, just an hour's drive from Chiang Mai's airport.
Image credit: @ariyarid
The journey by songthaew (pick-up truck) – a common mode of transportation up the mountain – will take you a bumpy 40 minutes but the view up top is so convincing, you'll momentarily forget you're even in Thailand.
Strawberry picking at the farms. Image credit: @shane2080
And if you've more time to spare, the Hmong villages atop the mountain hide a couple of authentic coffee houses and even strawberry farms for you to literally reap the fruits of your labour and pick your own punnet for the journey home.
TSL Traveller Tip: Don't miss out on the local delicacies like the sai-ua (northern Thai sausages) and dark purple sweet potatoes.
Khun Chang Khian
Address: Huai Kaeo Road | Suthep Subdistrict, Chiang Mai, Thailand
2. Ang Khang Royal Agricultural Station
Image credit: @rawang.thang
Not only will you get to bask under full cherry blossom branches, but you'll also get to enjoy a taste of winter with temperatures in Ang Khang dropping to as low as -3ºC at night – and mind you, all this just 3 hours away from Singapore!
Image credit: @aom_amp
Standing at 1,400 meters above sea level with cool weather all year round and sprawled out over 318.24 hectares, the Royal Agricultural Station is one of the most magnificent garden parks in all of Thailand with its painstakingly manicured grounds home to a wide variety of highland crops, flowers, and temperate fruits – cherry blossoms being their seasonal highlight.
Entry to the park will set you back 50 Baht (~$2) per person and an additional 50 Baht per car if you're making the drive up, but we recommend allocating at least a full day to explore all 318.24 hectares of the grounds and take in all the beauty that is around you.
Mon Sone View Point. Image credit: @viewfinder_thailand
For more adventure, bring along your camping gear and spend a night atop the mountain at the Mon Sone View Point.
The Royal Agricultural Station Angkhang
Address: 1 Moo 5 | Mae Ngon Subdistrict, Fang City 50320, Thailand
Opening hours: 9AM-5PM, Daily
Website
3. Khun Mae Ya
Image credit: Pai Let's Go!
Even though it's rather morbid, we can thank a fire breaking out on Khun Mae Ya for the cherry blossoms we have today. The now-thriving pine and cherry forest make for a great spot to camp overnight in the presence of Chiang Mai's wildlife.
Getting to the site is a 3-hour mountain drive through Routes 108 and 3033 from Chiang Mai airport, so you'll need to plan the journey well ahead to pitch your tent before dark. As day turns to night, it's a brilliant location to recharge and spend time with nature under the cherry trees as you look through the canopy of flowers into a starry sky.
Khun Mae Ya campsite
Image credit: @nokty_airline
TSL Traveller Tip: Prepare to bring food along as there are limited facilities through the night if you get hungry. If you do, rent a charcoal stove from park management, make use of water taps within the grounds and visit the nearby grocery shop for instant noodles and coffee if you're hungry for a midnight snack, but strictly no campfires allowed lest a repeat fire!
4. Khun Wang Royal Agricultural Research Centre
Image credit: @hisundays
Khun Wang is the second royal agricultural project on the list. Also worthy of royalty are its hill sakura, which grow to a deep shade of pink during full bloom along the slopes of Doi Inthanon National Park.
And don't just prepare your cameras and phones for the trip up, aside from the cherry trees, Doi Inthanon is also home to many fruits – Chinese pears, plums, peaches, nectarines, and strawberries – all of which are free for picking and tasting!
Doi Inthanon National Park. Image credit: @j.n_world
If you prefer your flora with fauna, take the time to do some bird watching to spot some of the many species of birds flitting from tree to tree. The centre also has 4 guest houses, perfect for groups of 4-8 visitors, in case you're looking to spend more than just a few hours surrounded by nature.
Royal Agricultural Centre (Khun Wang)
Address: M.12 | Mae Win Subdistrict, Mae Wang 50360, Thailand
Opening hours: 8AM-4PM, Daily
Chiang Rai
5. Phu Lom Lo
Image credit: @mixrinho
It's easy to see why the mountain of Phu Lom Lo was once used as a military base from the sheer size of Phu Hin Rong Kla National Park stretching 1,200 hectares, covering the provinces of Phitsanulok, Loei, and Phetchabun. With more than 100,000 cherry trees peppering its plains, there's no limit to the number of beautiful pictures you'll be able to take.
Image credit: @aoftine
Be sure to layer up – the mountain does get a fair bit of wind on top of the 4-8ºC temperature in the early mornings.
Man Daeng Waterfall in Phu Hin Rong Kla
Image credit: @weirdkaewie
Apart from flowers, there are plenty of other natural wonders like caves and waterfalls within the park itself, providing nature lovers with plenty to do. And while swimming in the winter months isn't advisable, you can always plan a trip back in the summer months between May and September!
Phu Hin Rong Kla National Park
Address: Kok Sathon, Dan Sai 42120, Thailand
6. Doi Chang
Image credit: Changrai Times
Catching the cherry trees in full bloom is a rare affair, and it's even rarer to catch a large number of them blooming at the same time. So, if your motto is "Go Big or Go Home", then the 500,000 sakura trees up in Doi Chang will increase your chances of sighting them!
While you're here, visit the Chiang Rai Highland Agricultural Extension Centre, where poppies, petunias and begonias proliferate – great for flower lovers who haven't got their fill. They're grown for experimental purposes – think Frankenstein, but in a pleasant flower form – which you can frolic amidst Mary Poppins-style with no judgement thanks to the ulu location.
TSL Traveller Tip: Don't leave Doi Chang without a taste of their world famous arabica coffee!
7. Doi Pha Tang
Image credit: @yaiibua
Get into the tribal mood 2 hours away from Chiang Rai at Doi Pha Tang, which is home to several native Chinese minority villages all within walking distance of each other. And if you're wondering why this is important, it's because the cherry blossoms line the mountain roads between the villages.
Image credit: @noipoloi
Image credit: @noom_tntk
And if you've had enough of tom yum and boat noodles, you can always get your Chinese food fix at one of the nearby Yunnan restaurants or sample fresh local apricots, peaches and Chinese pears at one of the roadside fruit stalls.
8. Phu Chi Fah
Image credit: @cchinpat
To catch a glimpse of the landscape spanning Thailand and Laos, Phu Chi Fah or "mountain pointing to the sky" is an ideal spot with its breathtaking views from high above the ground. Cherry trees line the peak of Phu Chi Fah, with green gradually yielding to pink as you make your way to the top.
Image credit: @backpackaholic
Image credit: @papae_foto
And whether you're an early riser or a nocturnal owl, the peak is where you'll be able to catch two things: 1) The best view of the sunrise in all of Thailand and 2) Thousands of stars contrasting a jet black sky
9. Doi Mae Salong
Sinakarintra Stit Mahasantikhiri Pagoda. Image credit: @shogo_gondo
Dubbed as a miniature Yunnanese Shangri-La because of its strong ties to Southern Chinese culture, the view of the mountains here is comparable to Sapa in Vietnam, except without the tiresome hiking.
Don't like leaving your trip to chance? Then the Doi Mae Salong Tea & Sakura Festival that runs from 28th Dec – 2nd Jan will almost guarantee you a mountain full of whitish pink cherry blossoms in bloom. These are also known as the rare Dok Nang Phaya Suea Khrong, a species of blossoms rarely spotted in Thailand because of the cold climate required for its growth.
Not only does the festival celebrate the fleeting beauty of the sakura, it also gives recognition to Doi Mae Salong's thriving production of oolong tea – said to be some of the best in the world! Catch cultural performances from ethnic groups, taste Thailand's best teas, and buy handicraft and items made by local tribes during the festival!
Image credit: @jhane7
Sinakarintra Stit Mahasantikhiri Pagoda
Address: Mae Salong Nok, Mae Fa Luang 57110, Thailand
Nan
10. Khun Sathan National Park
Image credit: @nnamchr
Cherry blossoms flourish in Khun Sathan because of its high altitude and abundance of water, with many rivers and streams. The best place to view these blossoms is from the Water Source Research Station – just 2 kilometres from the main office.
Image credit: makalu57
Or if you'd like to get an authentic Bruce Wayne experience sans bats, visit Pha Nang Khoi Cave where you can view the mesmerising stalagmites and stalactites and an internal stream within the 1.8-kilometre cave.
Khun Sathan National Park
Address: Na Noi 55150, Thailand
Tick cherry blossoms off your bucket list without venturing far
Sakura season in Thailand varies depending on annual climate, but odds are full bloom happens between late December to February and sometimes even March if temperatures have been soaring throughout the year
Regardless of which site you're visiting on this list, it's always a great idea to do your research and preparation prior to flying to Thailand. That way, you'll be able to maximise your likelihood of catching the cherry trees in all their budding glory.
---
This post was brought to you by Amazing Thailand.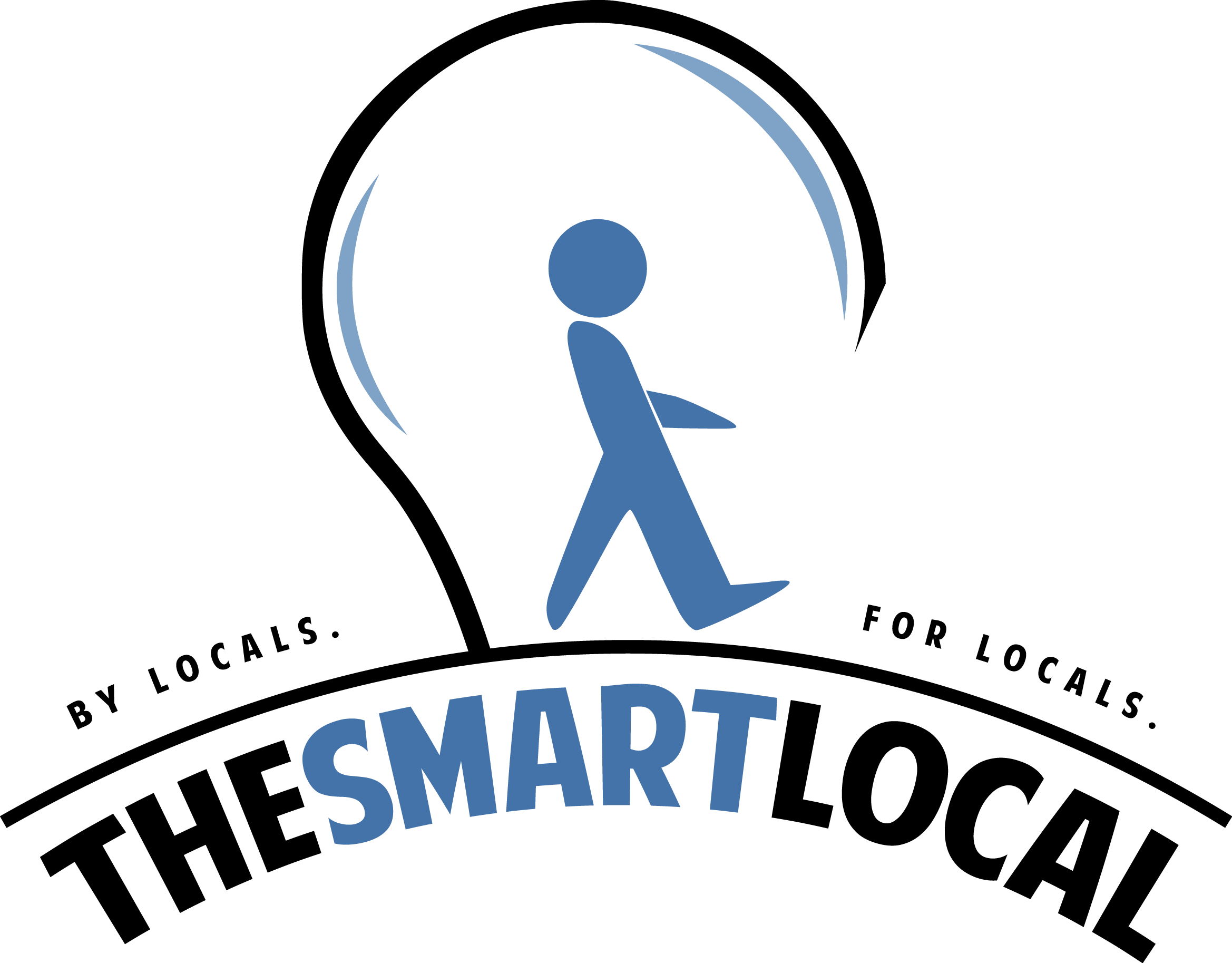 Drop us your email so you won't miss the latest news.