Marina at Keppel Bay – things to do and eat
---
It's been almost a full year since travel restrictions were implemented, and the withdrawals are hitting extra hard as we enter the usual year-end vacation period. Instead of letting your school holidays and annual leave go to waste, invite your family, friends or significant other to a day out at Marina at Keppel Bay. 
Think of it as a waterfront sanctuary in the southern tip of our island, with major out-of-Singapore vibes. For first-time visitors who are lost on where to begin, we've created a 1-day itinerary jam-packed with dining options, unique activities like yacht chartering, scenic pilates, and even a pampering salon session with unbeatable views.
---
Breakfast at Privé – cafe with all-day brunch & vegan options
---
Upon arrival at Marina at Keppel Bay, you'll find Privé right to the side of the entrance lobby. What better way to kick things off with a sumptuous breakfast and a warm cup of coffee or tea. Overlooking the yacht marina, to boot!
Their Eggs Benedict ($18) is an indulgent take on a brunch classic, containing both housemade bacon and smoked leg ham for maximum savouriness. The strong meaty flavours pair nicely with the jiggly poached egg and runny yolk, with lightly toasted English muffins as the tasty base holding it all together.
For a meat-free but nonetheless scrumptious dish, go for the variety-packed Plant Power Breakfast ($19). It includes a plant-based chorizo patty, sauteed mushrooms, crispy hash brown and a tofu scramble that's so tasty and well-seasoned, you won't be missing eggs any time soon.
Opening hours: Mon – Fri 9AM-10.30PM | Sat & Sun 8AM-10.30PM
Telephone: 6776 0777
Find out more about Privé Café at Keppel Bay.
---
Morning stroll along the pier to catch the sea breeze
---
Especially with the natural "air-con weather" we've been enjoying, go for a leisurely stroll along the Level 1 restaurants and docking area, and you may feel as if you've been transported to the idyllic piers along Sydney Harbour. The wide, open spaces within Marina at Keppel Bay are perfect for a slow-paced outing away from crowded hotspots in town. 
Check out the yachts with your kids and see how many interesting ship names you can catch, cosy up to your bae as you enjoy some quiet time, or strike a pose with your bestie as you help each other snap some OOTDs. 
---
Charter a yacht from just $37.50/pax per hour
---
If you've ever wanted to live like a Crazy Rich Asian without having to empty out your bank account, book a four-hour Yacht Charter Package and climb aboard The Admiral – a magnificent three-bed-two-bath ship decked out with air-conditioning, spacious upper decks for sunbathing, and a cosy lounge area complete with kitchen equipment.

The three fully-furnished bedrooms provide lots of space for activities, and your seafaring buddies won't have to squeeze or sleep on the floor.
The charter costs $750 before GST, and is able to accommodate up to five pax. This means that if you wrangle up four other companions, each of you will only pay about $37.50 per hour on board. 
Marina at the Keppel Bay is also offering a $350+ Sunset Cruise Package which takes up to a total of five pax along Sentosa Island. You and your loved ones will be able to catch glimpses of Lazarus Island, St. John Island, Sister's Island and Kusu Island in all their glory, plus the spectacular Singapore city skyline along Marina Bay.
Booking dates are flexible, subject to availability. For a new and memorable experience to share with friends and family, get in touch via enquiry@marinakeppelbay.com.
---
Lunch at Sushi Jiro – tranquil setting & value-for-money set meals
---
All that time spent out on the water will leave you famished, so head to Sushi Jiro for some ocean-fresh seafood. Its minimalist interior and refined ambience might leave you clutching at your purse strings, but the restaurant actually serves up authentic Japanese cuisine at pocket-friendly prices.

Watch experienced chefs work their culinary magic while you dine
Their lunch sets, in particular, are priced from $12.80++ onwards for salads, and $19.80++ onwards for donburi rice bowls. Not too shabby, considering these are the prices you'd find from restaurants in town. 
But here at Keppel Bay, you'd be treated to waterfront views, live preparation from the open concept kitchen, and a tranquil atmosphere away from hustle and bustle.
Other lunch set options include the Unagi Stone Rice Set ($28.80++) and Tekka Tororo Don Set ($32.80++), featuring melt-in-your-mouth grilled eel and juicy tuna sashimi cubes, respectively.
If you feel like treating yourself with an all-out smorgasbord, go for the Jiro Special Lunch set. The nine-course meal is priced at $68.80++, and is a stellar line-up of fresh sashimi and appetising small bites, crispy fried tempura, chewy udon and premium seafood dishes.
Opening hours: 11.30AM-2.30PM & 6PM-10.30PM, Daily
Telephone: 6252 4333
Find out more about Sushi Jiro at Keppel Bay.
---
Pampering salon session with hair & nails makeover
---
With your tummy and taste buds satisfied, saunter over to The VIVA Group for a pampering salon session and hair-and-nail makeover. The Pinterest-worthy space is sure to perk up your spirits as the friendly staff tend to your tresses and paint your talons to polished perfection.
Prices start from $25 for a manicure and $49 for women's haircuts. Bring your kid along for their Mum & Daughter Pampering Session* package, priced $185 before GST for $226 worth of services. Both you and your Mini Me will be treated to a classic mani-pedi plus hair wash and blow-dry, complete with drinks and nibbles for a rejuvenating afternoon.
*Note: The Mum & Daughter Pampering Session is only available for daughters aged below 12.
If you're heading down with your gal pals instead, get the Ultimate Girls Day Out Experience at $199/pax, for a package lasting three to four hours. Up to five ladies can join in the fun, and everyone in the squad gets a classic mani-pedi, hair wash and blow-dry, a grazing platter of finger food and a glass of champagne per person. 
Perfect for hen's nights, and you can even top up $249 to rent two ballroom gowns if you want to go the extra mile to live out your princess fantasies. 
Opening hours: 6.30AM-9.30PM, Daily
Telephone: 9785 7753
Find out more about The VIVA Group at Keppel Bay.
---
Pilates Reformer class in a fully equipped studio at The VIVA Group
---
To work up an appetite for a hearty dinner, go for a Pilates class at The VIVA Group, conveniently situated under the same roof as The Salon by VIVA. This low impact form of exercise strengthens your core muscles, lengthens your spine and tones your body without making you too sweaty or dishevelled for the evening ahead.
The studio is filled with specialised equipment like Pilates Reformers, Towers, Cadillacs and Stability chairs, designed to enhance your workout and maximise your results. Group as well as private classes are available daily, and you'll be under the guidance of highly qualified, warm and friendly instructors.
For those who have never tried Pilates, this unique form of exercise builds strength, flexibility and endurance without creating bulk. It restores the natural curves of the spine, relieves tension, creates stability and enhances self confidence. 
As someone with a desk-bound job, a good Pilates stretch made all the difference to my neck, back and shoulder pain. Prices start from $39 for an introductory group class for first-timers.
Opening hours: 6AM-9PM, Daily
Telephone: 9785 7753
Find out more about The Viva Group at Keppel Bay.
---
Dinner at Ristorante Palermo – authentic Italian food & sunset views
---
As the cherry on top of a fabulous day out, settle in for dinner at Ristorante Palermo. The jovial resident-chef is a Palermo native, so rest assured that you'll be served the most authentic Italian cuisine, prepared with love.

L-R: Burratina di Parma – burrata cheese with parma ham ($36), Risotto di Seppia – squid ink risotto (available as part of the Signature Tasting menu), Palermo Speciale – truffle pizza with mushrooms and egg ($32).
Seafood lovers will go ga-ga over the Amalfi Lemon Pasta (available as part of the Signature Tasting menu), coated in delectable cream sauce with citrus peel to cut through the richness. There's plump prawns aplenty, and top-grade sea urchin to finish it all off.
Opening hours: Tue – Sun 11.30AM-3PM & 5PM-10.30PM (Closed on Mon)
Telephone: 6970 0887
Find out more about Ristorante Palermo at Keppel Bay.
---
Bonus: Book everything with ease with Kenix the RoboGuard
---
Stationed at the lobby, think of Kenix the RoboGuard as a next-level mall directory slash information counter. On top of showing you directions to all the dining and wellness establishments present, you can also get booking information on facilities and services such as the yacht chartering programme.
---
Activities and dining options within Marina at Keppel Bay
---
The occasional getaway to just let loose and unwind is much-needed to keep our spirits in check, and the inability to travel doesn't make it much easier to cope with the woes 2020 has dealt us. 

Image credit: Marina at Keppel Bay
Marina at Keppel Bay serves as a hidden paradise right on our Little Red Dot, where we can head to for good food, unique activities, and chill vibes in general. Whether you're stopping by for a meal and salon session to recharge your weary soul, or dedicating a full day to explore all that the premises have to offer, there are new experiences to offer both young and old.
Marina at Keppel Bay
Address: 2 Keppel Bay Vista, Singapore 098382
Opening hours: 6AM-12AM, Daily
Telephone: 6303 8448
Email: enquiry@marinakeppelbay.com
---
This post was brought to you by Marina at Keppel Bay.
Photography by Pepita Wauran.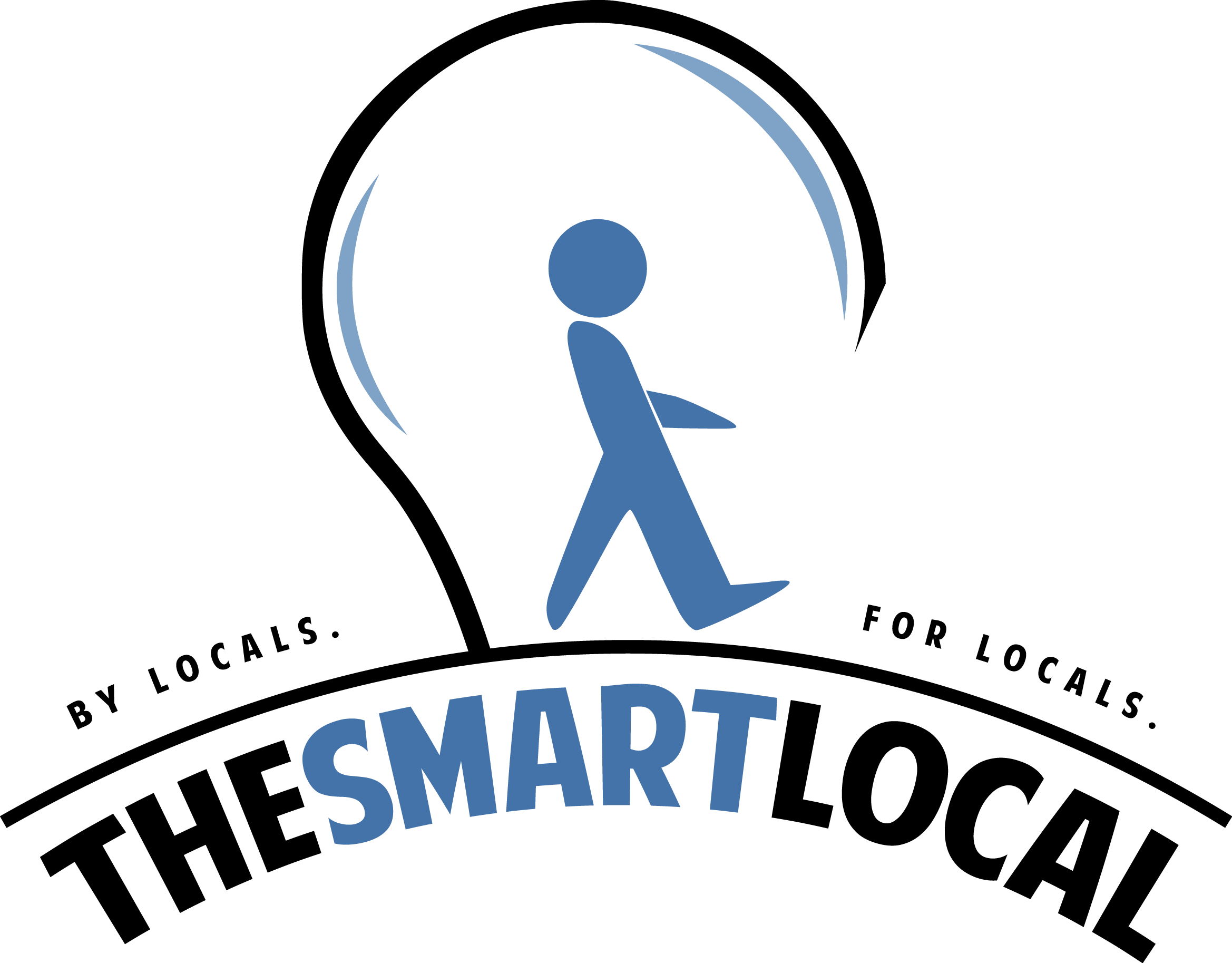 Drop us your email so you won't miss the latest news.