Gyms in Singapore
---
WFH life has turned many of us into a potato – metabolism drops, laziness kicks in and before you know it, exercise becomes extra fries. 
Many of us have tried home workouts, but having given them a shot myself, I know first hand how much resilience it takes to keep up with the routine, especially after the first couple of weeks. For fellow procrastinators out there who need an extra reason to stay fired up, PURE Fitness' newest facility might do just the trick with its mega-huge space and variety of unique classes.
P.S. Read till the end to find out about their free three-day gym trial! Images were taken prior to the Circuit Breaker.
---
1. Mega-sized gym with high ceilings
---
Gymming is a sweaty affair and when that happens, you'll want plenty of space between you and the gymrat next to you. And at 30,000 square foot, PURE Fitness Suntec City assures you plenty of space so there'll be no accidental rubbing of sweaty shoulders – especially important during this era of safe distancing.
---
Functional training zone
---
Walk in and it'll be hard to miss the ginormous entrance with high industrial farmhouse ceilings and 2-storey high gym-inspired artwork that transports you into gym wonderland –  a stark opposite to the cramp and tight gyms most of us are used to. 

Training using a tank
Typically space-restricted activities like sprinting up and down a track or tank lower-body workouts can also be done here on their indoor 30M sprint track.
---
Boxing arena
---
Whatever stress you might be facing at work, beat it out with a cathartic punching session over at the boxing and kickboxing arena. Grab a friend for a good bout of roundhouse kicks and uppercuts for perhaps the most stress-relieving way to burn calories and get rid of flabby arms. 
Alternatively, PURE Fitness members can take things up a notch and hire a trainer for a 1-on-1 kickboxing session.
---
Cardio zone
---
More than 14 treadmills, seven cross trainers, four WattBikes, two upright bikes and four PowerMill Climbers lie in wait just in the cardio zone, eliminating the biggest gym peeve of all time: having to wait for your machine to be free. 
These are also equipped with a nifty Apple GymKit so those tracking their physical activities with their Apple Watch can easily sync everything up.
---
2. Get in shape with FUZE classes
---
As effective as pumping irons or hopping on the treadmill is, it's a gym routine that does get repetitive. For those who want to spice things up a little, make sure to check out one of the boutique training experiences at the FUZE studio, the brand's newest feature.
Mundane will be the least of your worries with BLAZE, a targeted strength and high-intensity interval training (HIIT) workout that'll whip you into shape. 
Some of the muscle building, fat burning and core strength exercises involved include cycling, slam balls, rowing machines, pull-ups and core exercises, all wrapped up in a thrilling 50-minute sesh. Exhausting? Yes, but your body will thank you for it later, and so will those poppin' abs.
BLAZE isn't for the faint of heart and if you'd prefer something a tad more beginner friendly, there's also FUEL, a 45-minute long group cardio workout that focuses on paced stamina to build up your endurance. 

Les Mills CONQUER
As for those who prefer trying out new moves, be sure to join in on the Les Mills CONQUER and CEREMONY classes. Unlike your usual gym classes, these incorporate a variety of exercises like boxing, sprinting and functional training exercises – a serving of workout so dynamic, you might even forget the burn in your muscles.

Group Fitness studio with a giant TV screen
There are plenty of classes in the Group Fitness studio, from strength and conditioning Barre classes to dance fitness and mat Pilates, that you can sign up for.
But even if you're the sort who has trouble making fixed class timings, they've also got recorded workouts that you can stream in your own time. Simply head to the studio when it's not in use, select your favourite workout from their variety of lessons and play it on their giant screen for a digital-guided workout.
---
Supplement your routine with online live stream workouts
---
On days when there's simply not enough time to fit a workout in at the gym, there's also the nifty alternative that is PURECAST – the gym's online arsenal of over 220 livestream classes weekly, with a 72 hour playback window. Classes include everything from yoga to dance fitness, so there's room even for some fat burning at home on your busiest of days.
---
3. Cycle in a Tron Legacy-esque studio
---
Their Cycling studio is something not to be missed, especially for spin class addicts. Revel in the flood of endorphins that'll hit you as you cycle in the studio lined with colourful neon strips and doused in EDM soundtracks.
---
4. Unlock the exclusive Private Training Studio
---
Serious gym junkies or professional athletes might want to unlock the Private Training Studio for access to more unique and high-tech equipment.
You'll need a PURE Fitness personal trainer with you when you enter to access intricate machines like the Kaiser A300 Belt Squat that uses compressed air in place of clunky weighted plates, for a balanced squat workout.

Pilates reformer machine for injury recovery
Hidden in this area is also the gym's Private Stretch and Pilates room where you can get trigger point therapy treatments, sports massages and guidance on various recovery stretch techniques when you hire one of their qualified trainers.
---
5. Enjoy next-level facilities like complimentary workout gear
---

Brightly lit vanity counters equipped with hairdryers
The bathroom in a gym is always paramount to the decision making process of whether or not the gym is worth your monthly membership fee, as fellow ladies might agree. This XXL sized washroom is equipped with everything you can dream of from vanity counters with personal seats to steam and dry sauna* rooms, that'll make you feel like a VIP – a fit VIP, given all that workout.

Unwind after a tough workout in the dry sauna
*Steam and dry sauna rooms are temporarily closed for safe distancing, until further notice.

Even socks are provided!
With basic gym necessities such as towels and dri-fit workout apparel provided, there's zero need to worry about lugging your sweat-soaked gym clothes back home or forgoing gym day because you forgot your exercise clothes… again. For your bulky shoes, there are also personal lockers available for rent so all in all, you can go to and from your work out completely hassle free.

Mobile charging station
For those with a perpetually dying battery, leave your phone at the mobile charging station, equipped with several different types of cables for both iPhones and Android phones, secured with a number lock.
---
6. Grab a bite at the integrated cafe
---
Grab a healthy snack at the integrated nood food cafe at the entrance of the gym to refuel and help those sore muscles recover. Apart from handy snack bars, they've also got tasty options like salad grain bowls, protein-packed wraps and freshly blended superfood smoothies in flavours such as Chocolate Peanut Butter Supreme and Acai Storm.
Morning gymmers can also look forward to caffeinated boosts with freshly brewed coffee made with beans from Common Man Coffee Roasters.

There's strong WiFi here, in case anyone needs to deal with urgent work.
P.S. To complement your journey towards getting your dream body, the PURE Group lifestyle brand also has a PURE Yoga outlet located in the same building with vinyasa, wall rope yoga and meditation classes available. Also check out PURE Nutrition and PURE Apparel for everything else you might need en route to a fitter version of yourself!
---
PURE Fitness at Suntec City
---
Getting into a healthy fitness regime is tough, sticking to it is even harder, and any help we can get in getting that discipline on track really helps – especially when it comes in the form of a monster-sized gym like PURE Fitness at Suntec City.
Equipped with everything you could possibly need to get back in A* shape, this one-stop-shop provides all sorts of equipment and classes to get any unwanted food baby disappearing and muscles popping.
Don't just take our word for it – check it out yourself! In celebration of their first anniversary, the mega gym is now offering a complimentary three-day trial for all newcomers who sign up before 30th November 2020. You'll get access to both PURE Fitness Suntec City and the livestream classes on PURECAST, alongside a special joining offer – which you'll find out more about during your trial.
Address: #03-318 to 323 3 Temasek Boulevard Suntec City Mall North Wing, 038983
Opening hours: Mon – Sat 6AM-12AM | Sun 8AM-10PM
Telephone: 6100 8838
PURE Fitness Suntec website
---
This post was brought to you by PURE Group.
Photography by Joshua Ryan.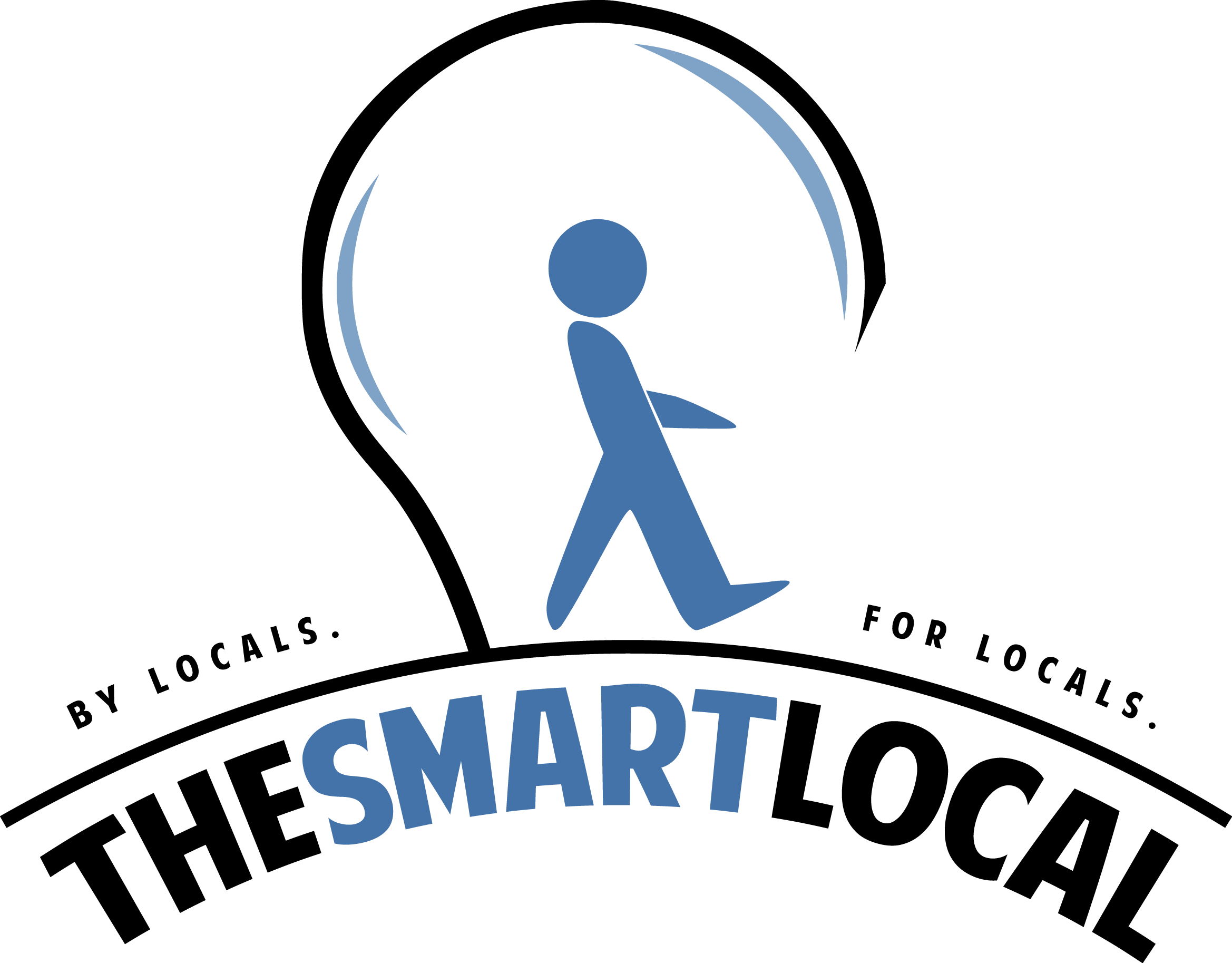 Drop us your email so you won't miss the latest news.