Stationery shops in Singapore
---
I adore stationery. Buy me a cute notebook or a set of markers, and watch as I fuss over all the colours and patterns. While I'm nowhere near the artistic sort that you'd find wandering the aisles of Art Friend, this obsession has led to a growing collection of writing supplies that I can break out whenever that bullet journalling inspo hits.
Whether you're a journal junkie or not, pretty stationery is always a welcome sight. To get your own beautiful writing tools, hit up any of these 11 stationery shops in Singapore and you're on your way to owning an enviable collection yourself.
---
1. Muji – Minimalist Japanese stationery
---
Muji really needs no introduction. The Japanese lifestyle and stationery shop is well-known for its minimalistic furniture, tableware, and appliances. And for pen and paper aficionados – there's a whole section dedicated to office supplies in the same clean-cut aesthetic.

Image credit: @mujisg via Instagram
Their plain notebooks (from $2.90) are a cult favourite among bullet journalers, as they come in dotted, lined, or gridded paper options, which leave plenty of room for customisations. You'll also often hear rave reviews for their gel pens (from $1.40) and their refills ($0.80), both of which come in a rainbow of colours.
Full list of Muji locations.
---
2. Cat Socrates – Cat-themed stationery
---

Image credit: @cat_socrates via Instagram
Dog people, be prepared to be swayed over to the feline side with cute cat-themed stationery from Cat Socrates. You'll find kitties everywhere – on wrapping paper (from $12), yearly planners (from $16), and decorative stickers ($28) and stamps (from $5.80).

Image credit: Cat Socrates
There are non-cat related stationery too, if you're so inclined. Cat Socrates has a collection of Peranakan-inspired notebooks ($12.90) and pencil pouches ($9.90) that come covered in ornate tile patterns you might find in Peranakan homes.
Full list of Cat Socrates locations.
---
3. Typo – Collabs with cartoons, films, TV shows & bands
---

Image credit: @typoshop via Instagram
If you were one of 50,000 at the Singapore National Stadium to catch Blackpink in concert, then you might want to bookmark Typo the next time you're looking to update your stationery. Typo often collaborates with pop culture icons such as the Care Bears, Harry Potter, and Justin Bieber for their notebooks (from $5.99) and pens (from $2.99), and stickers (from $4.99).
Once you've taken care of the basics, you can easily zhuzh up your notes with SpongeBob or Rick & Morty stickers (from $4.99) and even coloured washi tape ($11.99). 
Full list of Typo locations.
---
4. The Paper Stone – Notebooks with motivational quotes
---

Image credit: @periwinklepages via Instagram
If you've got big plans but don't know how to get started, The Paper Stone has got your back. Their range of notebooks ($21.90) come with motivational quotes such as "This Day Is Yours To Conquer" and "Aspire To Inspire".

Image credit: @studytrics via Instagram
Then to organise your thoughts, rifle through their crafting supplies to help decorate your pages like one of those impressive bujo spreads you might've seen on social media. They have glitter ribbons ($4.90) and stickers ($2.90) to bedazzle your journals.
Shop online for The Paper Stone.
---
5. UrbanWrite – Journaling supplies from Popular
---

Image credit: @lettersinnovember via Instagram
UrbanWrite may be a subset of Popular bookstore, but you won't find assessment books or plain office stationery within its stationery shops' premises. Instead, it carries goods that scrapbookers and journalers would willingly fork out money for, which includes items like cute stickers, scrapbooking paper, fountain pens, and leather notebooks.
Full list of UrbanWrite locations.
---
6. Krafers' Paradise – Has stationery from highly-rated brands
---

Image credit: @krafersparadise via Instagram
With its extensive supply of art materials, Krafers' Paradise is the go-to for all artists. However, it's also an option for those of you looking for craft and journal supplies in stationery shops – they're stocked with the highly-rated Marvy Uchida writing tools (from $1.30) that are typically used for hand lettering, as well as acrylic markers (from $5.40) and PVA glue bottles (from $0.90).
City Square Mall outlet
Address: 180 Kitchener Road, #04-19/20/21, Singapore 208539
Opening hours: 11am-9.30pm, Daily
Contact: 6884 9986
Sim Lim Square outlet
Address: 1 Rochor Canal Road, #06-02, Singapore 188504
Opening hours: 10am-7pm, Daily
Contact: 6252 9937
---
7. Klosh – Scrapbooking kits
---

Image credit: @kloshsg via Instagram
We've seen numerous scrapbooks and albums splashed all over our Instagram feeds in pretty flatlays. If that has inspired you to give scrapbooking a go, Klosh comes ready with scrapbooking materials and kits to help you start off on the right foot. 
You can kickstart your new hobby with one of their chic-looking scrapbook albums (from $12.90) and decorate them with any of their funky washi tapes (from $4.90).
Compass One outlet
Address: 1 Sengkang Square, #03-06/07, Singapore 545078
Opening hours: Mon-Thu 11am-9.30pm | Fri-Sun 10am-10pm
Contact: 6802 4963
Jewel Changi Airport outlet
Address: 78 Airport Boulevard, #04-230, Singapore 819666
Opening hours: 11am-9pm, Daily
Contact: 6214 3321
---
8. Tokyu Hands – Japanese stationery & lifestyle store
---
Tokyu Hands is famous for its Japanese home products, and is also a huge hit amongst stationery enthusiasts. Walk into any of their outlets, and you'll immediately be struck by the sheer number of rainbow-coloured pens and notebooks lining every shelf. 
Looking for a simple pen for daily use? They've got that. They also have thick felt markers and brush pens used in calligraphy, so whatever your writing needs are, you'll be able to fulfill them here.
Other than the crazy amount of stationery, they also feature a variety of cutesy B-SIDE LABEL stickers, with designs including shiba inus, penguins, and food which you can use to add a touch of kawaii to your journal cover.
Full list of Tokyu Hands locations.
---
9. Cityluxe – Embossing service to personalise your journals
---

Image credits: CityLuxe
Journalling can get intimate, and nothing screams personal more than a notebook with a personalised embossing on the cover. At CityLuxe, you can get your name or phrase of choice engraved onto the cover of your notebook for just $15. 

Mu Craft Print-On Stickers.
Image credit: @paperandellipsis via Instagram
Other than that, they also have stationery and embellishments to spruce up your journal entries. Of note are their floral-themed Mu Craft Print-On Stickers (from $4.90), and the sheer variety of writing instruments that range from gel pens ($5.90 for a set of 3) to brush pens (from $2.05).
Address: 12 Little Road, #05-02, Singapore 536986
Opening hours: Mon-Fri 10am-7pm | Sat 12.30pm-6pm (Closed on Sundays)
Contact: 8218 3768
---
10. Paper Market – Offers workshops for parties & corporate events
---

Image credit: @papermarketsg via Instagram
For scrapbookers and crafters, walking into places like Paper Market will be a dream come true. Their most popular items include their affordable craft paper (from $41 for a pack of 36pc 12x12-inch), but they're also stocked with embellishments such as washi tape, stickers, and stamps. 

Image credit: @papermarketsg via Instagram
The store also offers corporate workshops, private workshops for parties, and even virtual workshops through Zoom. Hit them up to learn the basics of scrapbooking or elevate personal mementos by crafting photo albums and pop-up frames for your company's next team-bonding activity.
Address: 1 Kim Seng Promenade, #01-120 Great World City, Singapore 237994
Opening hours: 10.30am-10pm, Daily
Contact: 6235 6811
---
11. Naiise – Local-themed stickers & stationery
---

Image credit: Naiise
"Eh, nice leh," will be the compliment you'll be receiving the most with your stationery haul from Naiise. This online store sells a variety of stationery items from Singaporean brands, many of which have been localised with Singlish phrases and even graphics of hawker centre favourites, such as laksa and chicken rice.

Image credit: @lovesg.sg via Instagram
Get a notebook ($29) designed with shophouses from popular photo spot Joo Chiat. Or, show off your love for Singapore's landmarks with a set of paperclips ($9.90) in the shape of Marina Bay Sands and the Supertrees from Gardens by the Bay.
Shop online for Naiise.
---
BONUS: Daiso – Affordable stationery from $2.16
---

Image credit: @thesingaporedisnerds via Instagram
Yes, we know. It's technically not a stationery shop, but you can't deny that from $2.16, one of Daiso's best deals is their cheap, cute stationery. This is where you can stock up on just about anything you can think of to embellish your scrapbooking pages: markers, page flags, washi tape, ribbons, and of course, stickers.
Full list of Daiso locations.
---
(Temporarily closed) Overjoyed
---
The vast array of art supplies is what makes a shop like Overjoyed a one-stop spot for the artsy kids. But apart from that, you can also find a variety of notebooks (from $2) that would satisfy even the most finicky journal junkie. 

Image credit: @overjoyedxyz via Instagram
They have wide selections of the sleek Rhodia and Clairefontaine notebooks, as well as the colourful printed notebooks from MIDORI. You can easily add to the aesthetic of your choice with the extensive range of markers and fountain pens you can find in the store.
Overjoyed is currently closed, but they are slated to reopen in June 2023.
---
Stationery shops in Singapore
---
Collecting stationery and personalising your journal is a great way to get those creative juices flowing. Whether you're new to scrapbooking or not, these stationery shops are a good starting point to add to your existing stash – and it's also one step closer to owning your very own Pinterest-worthy collection.
Check out our shopping-related articles here:
---
Cover image adapted from: @mujisg & @cat_socrates via Instagram
Originally published on 21st October 2019. Last updated by Raewyn Koh & Raiz Redwan on 23rd May 2023.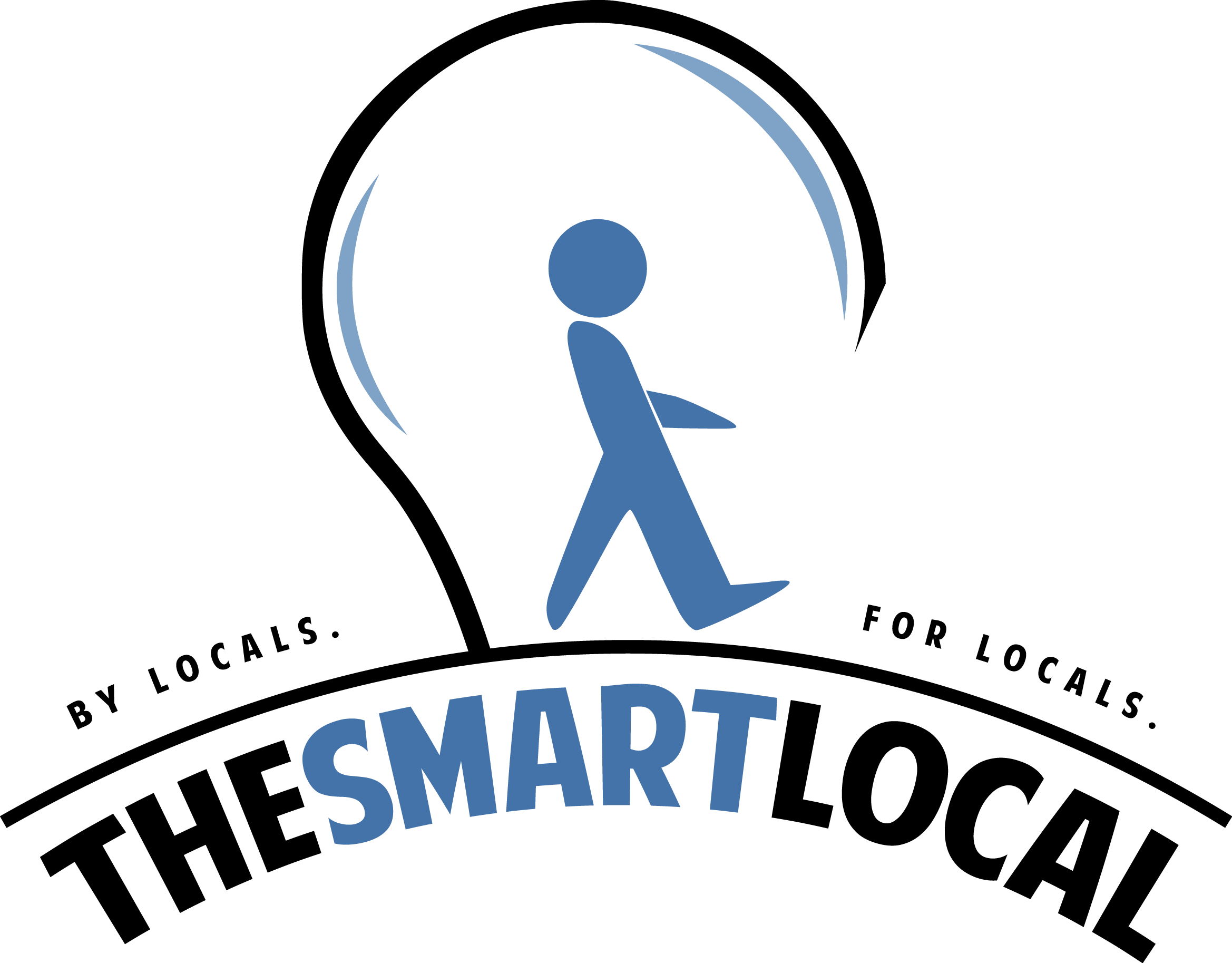 Drop us your email so you won't miss the latest news.