Hotel packages for bachelorette parties
It's your last night out as a single lady – and you'll want to make it a night to remember. But not all of us are into dancing wildly on bar counters, nor do we appreciate having gyrating male strippers anywhere near us. We're not saying it's time to put on a nun's habit: you can still have a fun hen's party, all while enjoying these spa and staycation packages from hotels in Singapore.
1. Hotel Jen Tanglin – vodka watermelon, beer pong, & mani-pedis
A girls-only staycay hardly ever means pillow fights, but at Hotel Jen Tanglin, you'll be tempted to indulge in the most stereotypical acts of sisterhood bonding. After all, it's easy to get swept away when you've got a giant watermelon filled to the brim with vodka, a ready supply of free mixers, and a beer pong set-up all ready for you and your best buds. There'll also be a tray of gourmet canapes at the ready.
But it's not just about the copious amount of alcohol here, there are plenty of other bonding activities – consider giving each other mani-pedis since there's a free supply of nail polishes. It'll be a fairly intimate night since there's a max. of 4 guests to stay the night and a max. of 8 guests at any given time.
This Party Staycation Package starts from $660/night, but that includes a late checkout at 4PM and 20% off F&B at J65 and Ah Hoi's Kitchen.
Address: 1A Cuscaden Road, Singapore 249716
Telephone: 6738 2222
Find out more about Hotel Jen's Party Staycation Package here.
2. Sofitel Singapore – private yoga class, afternoon tea, and massage
Image credit: Sofitel Singapore Sentosa
Even though Sentosa is not quite far away, there's something about it that feels like you're holidaying it up in an exotic beach resort. Sofitel Singapore Sentosa's lavish rooms might be a splurge, but are certainly worth it for a memorable hen's party. Book the Villa Du Jardin (from $1798), which comfortably fits 6 people, and comes with your own private pool to splash in.
Image credit: Sofitel Singapore Sentosa
Besides sprawling bathrooms with a whirlpool jacuzzi tub, it also comes decked out with Hermes bath amenities. If the villa isn't enough to entertain, then treat your friends to the So SPA Bond & Celebrate package. At $200/person, look forward to a private group yoga sesh, a 45-minute massage, and LeBar's Afternoon tea set.
Address: 2 Bukit Manis Road, Sentosa Island, Singapore 099891
Telephone: 6708 8310
Find out more about Sofitel Singapore Sentosa's Villa Du Jardin here.
3. Studio M Hotel Singapore – sparkling wine, cake, and buffet breakfast
Loft hotels have always been the ideal staycay for many, and you can make it a dream come true with Studio M Hotel Singapore. For your hen's party, book the Celebrate with Style Package (from $330/night) – you'll be greeted with a bottle of sparkling wine and cake. There's a Premium Triple Room available for a cosy party of 3, but feel free to invite more guests during the day.
There's also a complimentary buffet breakfast, where you can dig into hearty serves of bacon rashers, fried eggs, and hashbrowns.
Address: 3 Nanson Road, Singapore 238910
Telephone: 6808 8888
Find out more about Studio M Hotel Singapore's Celebrate with Style Package here.
4. The Quincy Hotel – cookie making class & LUSH bath bombs
Although tailored for couples, The Quincy Hotel makes for a fun night with all your BFFs too. As part of your last hoorah, book their Studio Deluxe Room (from $270/night) and add on the Qool Weekend Package to party it up. Note that you might have to book a few rooms since the capacity is 2 guests per room.
But it's well-worth the hassle since you and your guests can look forward to buffet breakfasts, all-day light refreshments, and evening cocktails. There'll even be LUSH bath bombs or bubble bars for you to soak all your worries away.
Besides Saturday movie nights by the pool, each room also comes with a complimentary Qookielicious Cookie Making & Decorating Class where you can bake and ice your own cookies.
Address: 22 Mount Elizabeth. Singapore 228517
Telephone: 6738 5888
Find out more about The Quincy Hotel's Qool Weekend Package  here.
5. Marina Mandarin – evening cocktails & buffet breakfast
Image credit: @marinamandarinsg
A hen's party at Marina Mandarin is drastically different to a wild night out. Instead, you can look forward to evening soirees and martinis. Under their Suite Indulgence offer, there'll be a complimentary buffet breakfast, all-day refreshments and evening cocktails at the Club Lounge. Pick your 3 closest gal pals – you can squeeze a max. of 4 guests into their Family Suite.
Dig into freshly-baked waffles at the breakfast buffet. 
Image credit: @marinamandarinsg
To pamper your bridesmaids, you can also book one of the many Estheva Spa Party Package (from $355/person). The Choc-Honey Spa Party for Ladies is sure to please. Guests can pick either the chocolate or honey option: the former comes with Thermal Gommage Polish, a Chocolatier's Massage, and Choc Fondue Wrap while the latter comes with Honey MoiScrub, Honeyed Massage, and a Honey Marine BodyWrap.
Address: 6 Raffles Boulevard, Singapore 039594
Telephone: 6845 1000
Find out more about Marina Mandarin's Suite Indulgence Package here.
6. Amara Sanctuary Resort Sentosa – private pool and Swedish massage
Image credit: Amara Sanctuary Resort 
Amara Sanctuary Resort Sentosa's 2 Bedroom Villa ($1520/night) is the ideal space to host your hen's party – it's got everything from a private plunge pool to an outdoor stone bathtub. While there's a max. of 4 guests to spend the night, feel free to invite your entire clique to join in during the day.
Explore the lush greenery of Amara Sanctuary Resort Sentosa – you'll even run into a few peacocks.
Besides spending meaningful time together, there's also a complimentary guided Heritage Trail Tour around Sentosa that's held only on weekends. If you're after a spa experience too, you can add on a Spa Treatment ($118/person) which includes a 60-minute Swedish Spa Massage and a 30-minute Steam Bath.
Address: 1 Larkhill Road, Sentosa Island, Singapore 099394
Telephone: 6825 3888
Find out more about Amara Sanctuary Resort's 2 Bedroom Villa here.
7. Pan Pacific Singapore – free-flow cocktails & wellness spa ritual
Image credit: Pan Pacific Singapore
Most of us don't have the privilege of staying in the heart of town, but now you can with Pan Pacific Singapore – where everything's available right at your doorstep. But when hotel rooms are looking this fine, you'll want to soak up every moment of time spent in this space.
Image credit: Pan Pacific Singapore

Choose from luxe rooms like their Skyline Suite from $1280/night) and Pacific Skyline Suite (from $1460/night) – both of which can fit up to 4 people. For more pampering, add on the St. Gregory Spa package where you can enjoy one of the following treatments: 50-minute Swedish massage, 50-minute Balinese massage, or 60-minute foot massage. The package also comes with breakfast at in-house restaurant Edge.
For brides, the Total Wellness Ritual ($280/person) makes sure you're thoroughly pampered with a Beauty Enhancer Treatment, Body Exfoliating Scrub, and a 60-minute Massage.
Enjoying the view of the Marina Bay skyline while sipping on free-flow drinks.
Also, all guests of Pacific Suites should head down to the Pacific Lounge for free-flow cocktails, wines, and champagnes that are all on the house.
Address: 7 Raffles Boulevard, Marina Square, Singapore 039595
Telephone: 6336 8111
Find out more about Pan Pacific Singapore's rooms here.
8. The St. Regis Singapore – free wine and breakfast in bed
Image credit: @stregissg
It's all class and no fuss at The St. Regis Singapore. When you've got hotel rooms as grand as this, there's honestly no reason to ever leave. And your girlfriends will certainly think so too, if you book rooms like the Caroline Astor Suite ($688/night), which comes with your own personal butler and complimentary drinks.
There's even an Evening Soiree from 5PM to 7PM daily for all suite guests to load up on the Prosecco and wines. You and your 3 guests can also opt to either have a full buffet breakfast at Brasserie Les Saveurs or have breakfast in bed.
Image credit: @ku3nomimi
If you're still peckish during the day, treat yourself to an afternoon tea spread (from $49/person) – this 3-tiered set has got everything from scones to classic sandwiches.
Address: 29 Tanglin Road, Singapore 247911
Telephone: 6506 6888
Find out more about The St. Regis Singapore's Caroline Astor Suite here.
Hen's party packages in Singapore
Much like your wedding night, your bachelorette party is a once-in-a-lifetime sorta thing. When you've got hotel rooms boasting Hermes bath amenities and party packages with vodka-filled watermelon, your hen's party is sure to be a night to remember.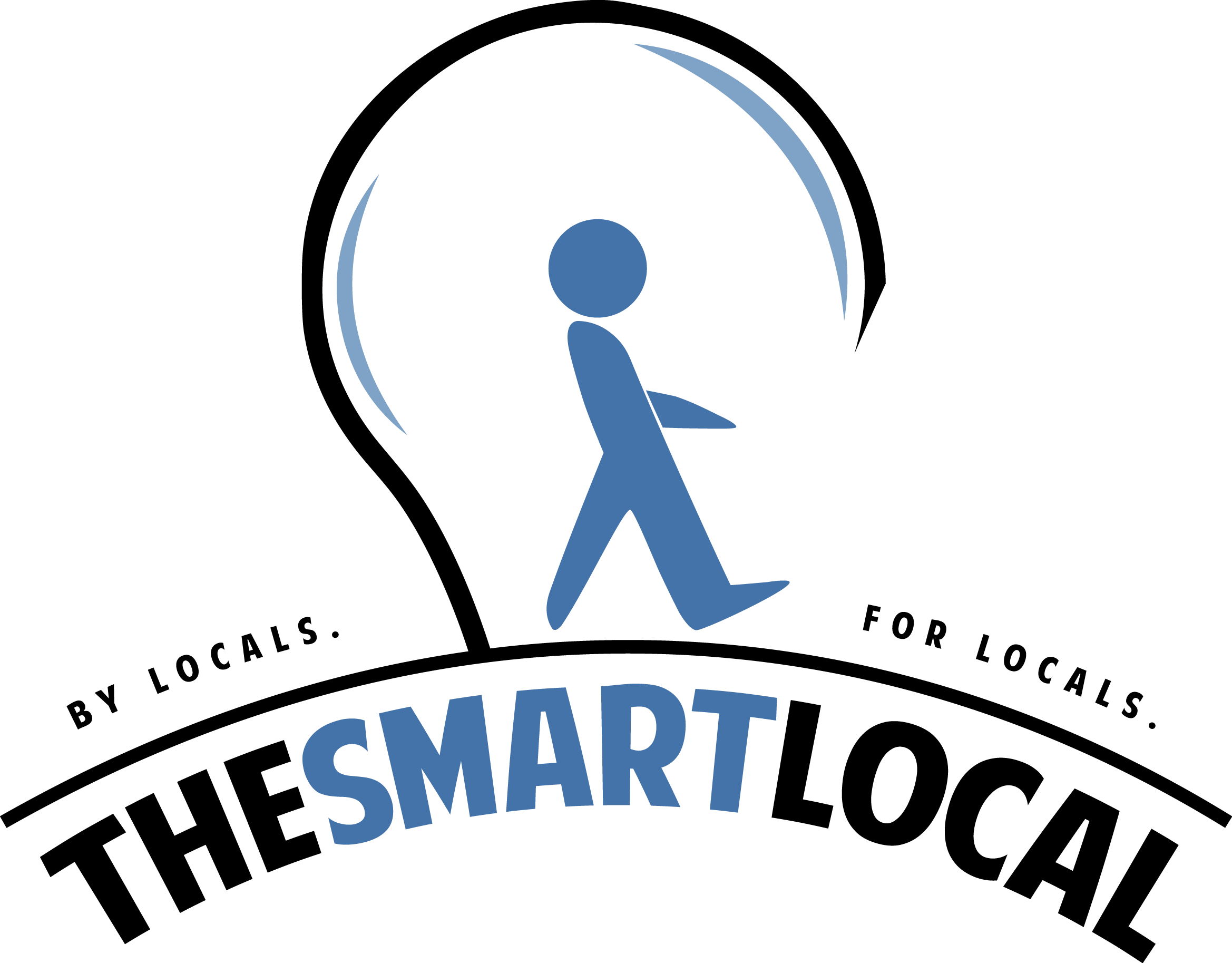 Drop us your email so you won't miss the latest news.