Cheap wedding dress in Singapore
---
Some say a woman is most beautiful on her wedding day, and apart from that happy glow on her face, let's be real – a majority of this is owed to how she's dolled up like a princess for the special occasion. Which is why, for many couples, that "first look" moment where a groom first sees his wife-to-be in her wedding dress is so climactic, sometimes to the point of being tear-inducing. :')
With that dream gown comes a hefty price, though. The market rate for gown rental in Singapore starts from $500, going up to the thousands for designer pieces or more elaborate designs. But through my recent search for affordable pre-wed shoot dresses that wouldn't leave the boyfriend tearing up for the wrong reasons (i.e. wallet-related), I've found a bunch of ways to save hundreds of dollars – and channel it towards our honeymoon instead.
P.S.: Read about how my colleague saved money on her wedding here, and why she had a non-hotel wedding here.
---
1. Visit boutiques at Far East Plaza and City Plaza to purchase gowns from $180
---
Scored this frock for $25 from a clearance rack at Far East Plaza
Image credit: Timothy T Photography
You'll be blowing a minimum of $500 for mere rental at a regular bridal boutique – and you won't even get the dress for keepsies. But visit the lesser-known boutiques at Far East Plaza and you'll find cheaper ones for purchase. Prices for a full-length wedding dress start from as low as $180, but you might be able to find less formal cocktail dresses for even lower.

Paired with a $3 Taobao belt, LOL.
Image credit: @caramellechaos
Some stores to check out are Conabelle, Betty's Loft, and Elegrance, among others. Conabelle and Betty's Loft each have 2 outlets within the same mall – one for simpler gowns befitting photoshoots and prom night, and another for more extravagant picks that are more suitable for the big day.
The storekeepers are largely pleasant, not pushy, and will be more than happy to let you try on the dresses – except maybe the dirt-cheap ones on selected clearance racks, depending on the store.
Some simple full-length gowns I tried on at Far East Plaza and City Plaza. Each of them cost less than $200.
Image credit: @caramellechaos
City Plaza also has a small handful of gown stores to check out, with dresses suitable for bridesmaids and the mother of the bride as well.
Tip: Most of these places don't allow you to take photos, but you can sneakily snap a quick mirror selfie before changing out. The storekeeper will untie or unzip the back of the dress before you return to the changing room, but holding the back closed with your free hand should do the trick.
---
2. Ask bridal stores for clearance pieces even if not advertised
---
I decided to try my luck in emailing a particular boutique for clearance pieces even though they never put out any advertisements on sales. Turns out, they had a whole separate shophouse unit a stone's throw from their main outlet just for out-of-season stock which they weren't able to get rid of during past sales. I didn't count, but I'd say there were easily 20 gowns there, averaging around $200.
What happens to these gowns if no one buys them?
"Throw away, lor", the staff replied. Ouch.
---
3. Look out for frequent sample sales on Facebook or Instagram
---

This wedding dress was around $600 for purchase. Something like this would typically be priced in the thousands if bought brand-new.
Image credit: @caramellechaos
For bridal studios to be constantly bringing in new designs, they have to get rid of old ones – and many of them do so via sample sales where previously rented dresses are sold at super slashed clearance prices, sometimes at up to 90% off.  I've seen full-blown ball gowns go for as low as $150, and short ROM frocks and bridesmaid dresses in the double-digit range.
These clearance sales are usually advertised on the bridal studios' Facebook and Instagram pages, so you can follow the boutiques that stand out to you to stay in the loop.
Tip: The more gown-related content you browse, the more sales you'll find. Notices of these sales mainly popped out as sponsored ads on my social media feeds – thanks to the algorithm that feeds you posts based on past search history. I managed to RSVP for 4 gown sales in the span of just 1 month.
---
4. Opt for home-based gown rental starting from below $100
---
Image adapted from: @rightforyoubridal
The larger boutiques at Tanjong Pagar with their elaborate window displays sure are enticing, but big isn't always better. There are many small home-based gown rental businesses that offer rental at a fraction of the price. Because these are operating out of the owners' HDB flats, it's likely that the service received will be more personal.

Image credit: Amethyst Bridal
Some to check out include Amethyst Bridal near Mountbatten MRT, and Right For You Bridal located at Toa Payoh. At time of writing, the former has rates starting from $90 (varies depending on how elaborate your pick is), while the latter offers a flat rate of $150 regardless of design.
---
5. Go for a photography + gown package
---
Photographer Knotties Frame often collaborates with bridal studio Bqueens for attractive packages
Image credit: @knottiesframe
Photographers often have tie-ups with bridal studios, and offer packages at more value-for-money prices. So if you've already sussed out your ideal photographer, go forth and opt for a photography and gown package – some of these include makeup and the groom's suit as well.
---
6. Engage your own tailor for alterations as it's usually cheaper
---

Image credit: Michelle's Alteration
If you're renting, any alterations will probably have to be done by the bridal studio, so there's no way to work around that. But if you've bought a dress that doesn't fit quite right, you might want to engage your own tailor rather than alter in-house as rates can be significantly cheaper.
Apart from neighbourhood tailors, you can also visit Far East Plaza – there's a whole bunch of them on the third floor (not to be confused with the men's suit tailors on the second floor). One that's highly recommended by brides is Michelle's Alteration for fast work done by seamstresses who've been at it for years. Many have managed to settle their bridal alterations in a matter of days here.
From a V-neck to a sweetheart neckline
Image credit: @caramellechaos
I approached them to shorten the straps of my gown and sew them in to transform the neckline from V-shape to sweetheart. The seamstress told me it was an easy job and asked if I'd like to do it myself – which shows she was genuine and not just out to make a quick buck. Still left it in her good hands for $15 though, as I didn't want any additional hassle when I had other shoot logistics to fuss over.
The finished product was more flattering on my body than the original
Image credit: Knotties Frame
Tip: Don't be paiseh, ask around for price quotes instead of just going with the first tailor that you see. Not all of them have similarly priced services, even if they might all be located in the same vicinity.
---
7. Shop on Taobao's dedicated wedding section
---
If you're not too adamant on trying a gown on before buying it, shopping online on Taobao is the way to go.
Purchased this dress for less than $150 including shipping. The same thing was being sold at FEP for $399.
Image credit: Knotties Frame
Before you balk at risking it for such a high-stakes event, know this: A lot of affordable boutiques purchase from there as well, and even if not from Taobao, most of their suppliers are from China anyway – that's how they're able price their gowns so cheaply to begin with.
I actually saw the same Taobao dress I was eyeing at a FEP store – for almost 3 times the price! – so I did what any budget-conscious gal would: Tried the dress on in-store, then went home to purchase the exact thing online. Teehee.
Taobao actually has a dedicated wedding section – with both Western gowns and Chinese kuas – which you can find as a sub-category titled 婚纱礼服 (wedding dresses) under 女装精品 (women's clothes). Ezbuy has one too, without all the confusing Chinese characters, but I prefer shopping directly on Taobao as there's a wider selection with more reviews.
I can't stress how crucial reviews are. Do sift through user-uploaded photos of each gown before adding to cart to see if the material and sewing looks decent IRL. Cheap lace and beading have high potential to look tacky, so make sure you check out close-ups.
Left: Taobao's stock photo with model. Right: User-uploaded photo. Verdict: Pretty darn legit. This dress costs only around $363!
Image adapted from: Taobao
Tip: Know what sort of cutting suits your body type before diving in to make an online purchase. After a couple of boutique fittings, I decided that A-line gowns with thin straps or no straps looked best on me. Size guides are available but if you're still worried about the wedding dress not fitting properly, go for one with a lace-up corset back for more flexibility.
Read our guide to shopping on Taobao here to get started.
---
8. Join a budget bride Facebook group to buy/sell secondhand gowns
---
A lot of brides initially purchase gowns thinking they'd like to keep them for sentimental reasons, but inadvertently end up with a white elephant that slowly ends up turning yellow in a corner of their closet.
This is where local budget bride Facebook groups come in handy. Besides helpful recommendations and reviews on vendors, there are always ladies looking to sell their used gowns, shoes, and decor at reduced prices. There's nothing wrong with a secondhand wedding dress, because it's not like the rental pieces at bridal boutiques haven't already been worn by (and sweated in) hundreds of other brides before you.
Image credit: Elv Cand
The largest group is Budget Brides (Singapore), with a whopping 18k members and counting. Unfortunately, it's private, so you won't be able to join or even search it up unless an "insider" invites you – time to kacau your fellow bride-to-be pals for that. Approval can take longer than a month as the admins are always flooded with requests, so do be patient.
Otherwise, there's also the open SG Budget Brides group for current and upcoming years. The 2019/2020 one has around 4k members, which is still a decent amount.
---
9. Skip hem alteration for shoots as excess length won't be obvious
---
Image credit: Knotties Frame
Both the dresses I bought were too long for my short 145cm self. But because they were just for a photoshoot – which wouldn't require me sashaying around for extended hours – I decided against shortening the hems, as advised by my seamstress. Generally, the more layers your gown has, the more expensive hem alteration will be.
Simply let the extra length cascade around you on the floor, or draw it out and fluff it up to give the illusion of a longer, dreamier train.
---
10. Hunt around at department stores like Robinsons 
---

This floor-sweeping high-low gown with shimmery details from Robinsons costs around $700
Image credit: @caramellechaos
If you thought department stores were only for "auntie" clothes, think again, 'cause you might just stumble upon some gems if you take the time to search.
Your best bet? Robinsons. It's arguably the most atas department store in Singapore and while most of their clothes are smart-casual, you'll also be able to find some racks of semi-formal dresses or full-length gowns.
---
Affordable 
wedding dress in Singapore
---
Image credit: Knotties Frame
I'm always going to be enamoured by Elie Saab's dreamy haute couture and the thought of a super extra Crazy Rich Asians wedding does sound tempting at times. But at the end of the day, no one's really going to care about where your wedding dress came from, or how much it cost. It's most important to get something that flatters you and brings out your best.
And if it's cheap, then all the better – and all the more $$ you'll save for making memories during a longer honeymoon.
Check out our other wedding-related articles:
---
Cover image adapted from: Knotties Frame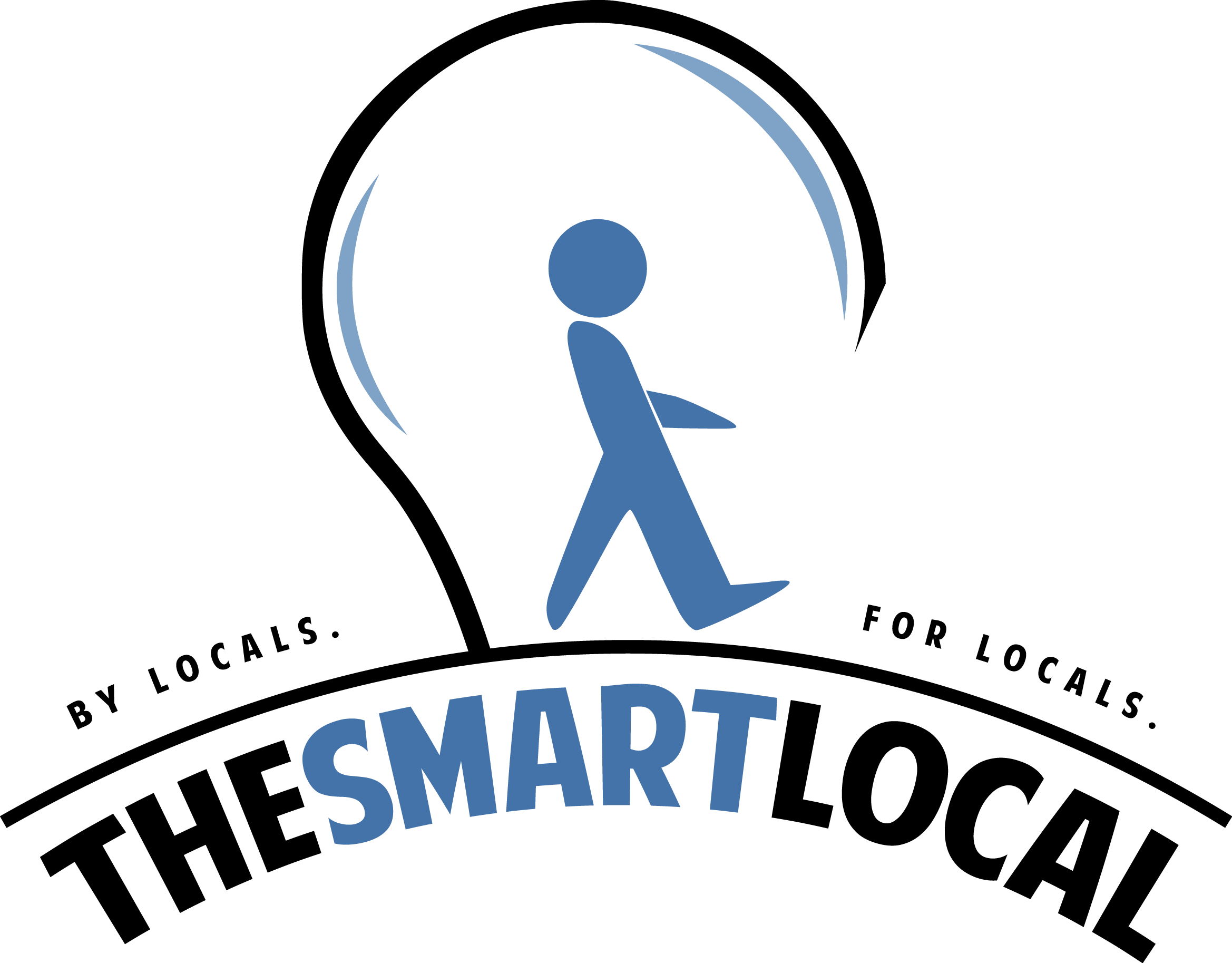 Drop us your email so you won't miss the latest news.