Fitbit gift ideas for 2021
---
Although we couldn't make as many fond memories as we'd have liked in 2020, things don't have to end on a bad note as we approach the end of the year. Christmas is just on the horizon, and with the holiday season also comes the annual dilemma of the perfect gift to get our significant others to celebrate the festive spirit.
Since one's well-being has become a focus, especially so in current times, perhaps a Fitbit will be the ideal gift for your partner. Take a look at these five Fitbit gift ideas for 2021 and you might just find one that suits bae's style – and gives him or her that lil' boost to achieve their 2021 new year's resolutions.
---
1. Charge 4 – for the fitness junkie who's always at the gym
---
Whether it's running 5KM consistently or hitting the gym after work for the gains, the Charge 4's got your adrenaline-seeking partner covered. With Spotify Control support, your partner can finally skip songs while sweating it out without having to whip out their phone. 
To make the most out of their workouts, the Active Zone Minutes feature utilises your partner's resting heart rate and age to automatically calculate 'Active Zones' personalised to the individual. Reaching these zones during exercise indicates that they're working out at optimal intensities to attain their fitspo goals, and they'll be able to review their progress after every sesh too.
To keep their adrenaline pumped and for some real-time motivation during a workout, they will also feel on-wrist buzzes when they enter these Active Zones. The feature will also adapt along to their ever-changing fitness goals overtime, providing new targets for fat burn and cardio to work towards. 
The Charge 4's built-in GPS also means that the user will be able to track their runs when the tracker's strapped to their wrist – another win for convenience. And with Fitbit Pay, they'll be able to sync selected bank cards to their device to pay for MRT and bus rides – avoiding the need for a bulky wallet to tag along.
The customisable interface also lets your partner select apps like a weather forecaster or check out their water intake for the day to appear on the main screen, so they'll require just a single swipe to check out those details. 
Price: From $248
Get the Fitbit Charge 4
---
2. Versa 2 – for the night owl who's up bingeing Netflix 
---
Going down a Netflix-binging rabbit hole every single night definitely doesn't bid well for your partner's well-being. To help them break out of this addictive spiral, the Versa 2 could be their much-needed saviour from panda-like dark eye circles.
Endowed with a Sleep Score feature, the Versa 2 helps users understand their sleep quality through analysing their heart rate, time asleep and restlessness, so they can also make any necessary lifestyle changes to improve their habits.
The smartwatch's Smart Wake feature also adapts to alarm timings and sets off gentle vibrations during lighter sleep stages within 30 minutes of your desired rise and shine – so you can ease out of bed without feeling like you're forced awake. Meanwhile, Sleep Mode ensures uninterrupted beauty sleep by disabling notifications and quick-view displays from lighting up in the middle of the night. 
Incorporating the signature 'squircle' design – the combination of a square and a circle – the Versa 2's 12MM thickness and 40MM width means it'll sit snugly on your wrist – it can even be worn overnight. In the day, the nifty always-on configuration ensures the display is perennially shining bright – no unnecessary taps needed to 'wake' the screen up either.
Price: From $318
Get the Fitbit Versa 2
---
3. Versa 3 – for the fashionista who likes variety
---
Fitbit's Versa 3 in soft gold with a pink clay band – a strap with a neutral shade that complements any skin tone.
If a suitable wrist companion is the missing piece in your partner's fashion puzzle, then the Versa 3 pops as a versatile smartwatch to complement their look. Available in both Soft Gold and Black colours, the Versa 3 can be customised with a leather, woven or sports band to suit any occasion too.
Your partner will also have the chance to experiment with hundreds of clock faces – they can even incorporate pictures from their gallery as the default display to personalise their fitbit with their daily activities.
Coupled with its one-touch strap changing hook, there won't be any hassle when your partner's swapping styles. If the little things matter to them, the Versa 3 also opts for a sleek indented button to provide an unobtrusive look without compromising function. 
With the Versa 3's 6-day battery life, your partner will be able to tide through the week working, exercising and fulfilling dinner plans without the need for repeated charges. Throw in all the smartwatch essentials you'd see in the Versa 2 too, and your partner's got themselves a stylish yet techy timepiece they'll definitely benefit from.
Price: $378
Get the Fitbit Versa 3
---
4. Inspire 2 – for the busy bee who wants to get healthier
---
For those who're determined to make a positive change in their lifestyle, the Inspire 2 will ease them into the process. It is also the most affordable gift from Fitbit's 2020 Fall releases, priced at just $168. With 20 different exercise modes and tracking features for steps taken and calories burnt, this advanced fitness device is sure to provide some fitness inspiration to help your partner achieve their 2021 new year's resolutions.
The Inspire 2 also comes with a free one-year Fitbit Premium trial, where those new to their health journey will be able to access the plethora of guided programmes and personalised insights. From structured workout plans to educational recipes to eat right, your partner will have ample health guides at their fingertips to reach their goals.
Leading a sedentary lifestyle is easy to sink back into, so the Reminders to Move feature gives your partner a gentle nudge to clock in 250 steps every hour to stay active. And with the device's 10-day battery life, they'll have its whole gamut of features at their disposal for more than a week after a single charge. 
Price: $168
Get the Fitbit Inspire 2
---
5. Sense – for the all-round achiever who has it all together 
---
Containing most of the features found in other Fitbit wearables, the Sense compounds on all these apps with its extra sensors and sleek build.
Time check: 6PM. Your partner calls to tell you they just wrapped up a busy day at the office, squeezed in a workout during lunch hour and made dinner reservations for the both of you. If your loved one's the sort that has their day-to-day in order, the Sense will be the perfect companion to help them prioritise their wellness as well.
The Fitbit Sense's EDA Scan function
As Fitbit's new flagship smartwatch, the Sense comes with a new electrodermal activity (EDA) sensor that's activatable using the in-built EDA Scan app. By placing your palm on the display for two minutes, the sensor will detect stress levels and assign a stress management score to track – a sweet feature to show your concern for your S/O in ensuring they don't burn out from their daily planning. 
The Sense also helps to detect early signs of illnesses with its skin temperature sensor and heart rate indicator which shows users if theirs is above or below their threshold. If they're feeling under the weather when they wake up, they can whip out the Fitbit app to check if any of their stats seem amiss.
Psst… the Fitbit Sense comes with a free 6-month Fitbit Premium subscription for new Premium users too!
Price: $488
Get the Fitbit Sense
---
Get a stylish yet functional gift for your partner with Fitbit
---
With Fitbit's many wearables catered for almost anyone's needs, you're spoilt for choice if you're searching for an accessory to improve your partner's well-being. To get the best out of your Fitbit purchase, make sure to grab a Fitbit Premium subscription to have access to plenty of analytics and programmes to help your partner reach their personal goals too.
Both the Sense and Inspire 2 each come with a complimentary six-month and one year Fitbit Premium subscription respectively to help you kickstart your augmented wellness journey.
It's not all about fitness with this subscription – the content and personalised data you'll get from Fitbit also aim to help users sleep better, eat healthier, stay active and keep stress levels at bay.
Fitbit Premium users will be able to browse these advanced features through the Fitbit app on their phone. They'll have access to video workouts and an array of guided programmes such as Habits for Restful Sleep and Beginner Running, so both greenhorns and fitness enthusiasts are bound to find a suitable one to fit their lifestyle.
The membership also entitles users access to set their Sleep Score breakdown to understand where they can improve, receive personalised insights about their sleep and follow guided programmes to get better rest. You can check out the full range of Fitbit Premium features here.
If you're keen on trying the benefits of Fitbit Premium, then you'll be able to start your 90-day free trial via the app itself with any new device purchased. Sustaining a monthly subscription to Fitbit Premium will set the user back only $13.48/month or $107.98 annually once the trial expires. 
With these five Fitbit gift ideas for 2021, you'll definitely be able to suss out a Christmas or New Year present that matches your partner's personality – whether they're a homebody Netflix-ing all night or hitting the gym everyday.
---
This post was brought to you by Fitbit.
Photography by Edmund Wong.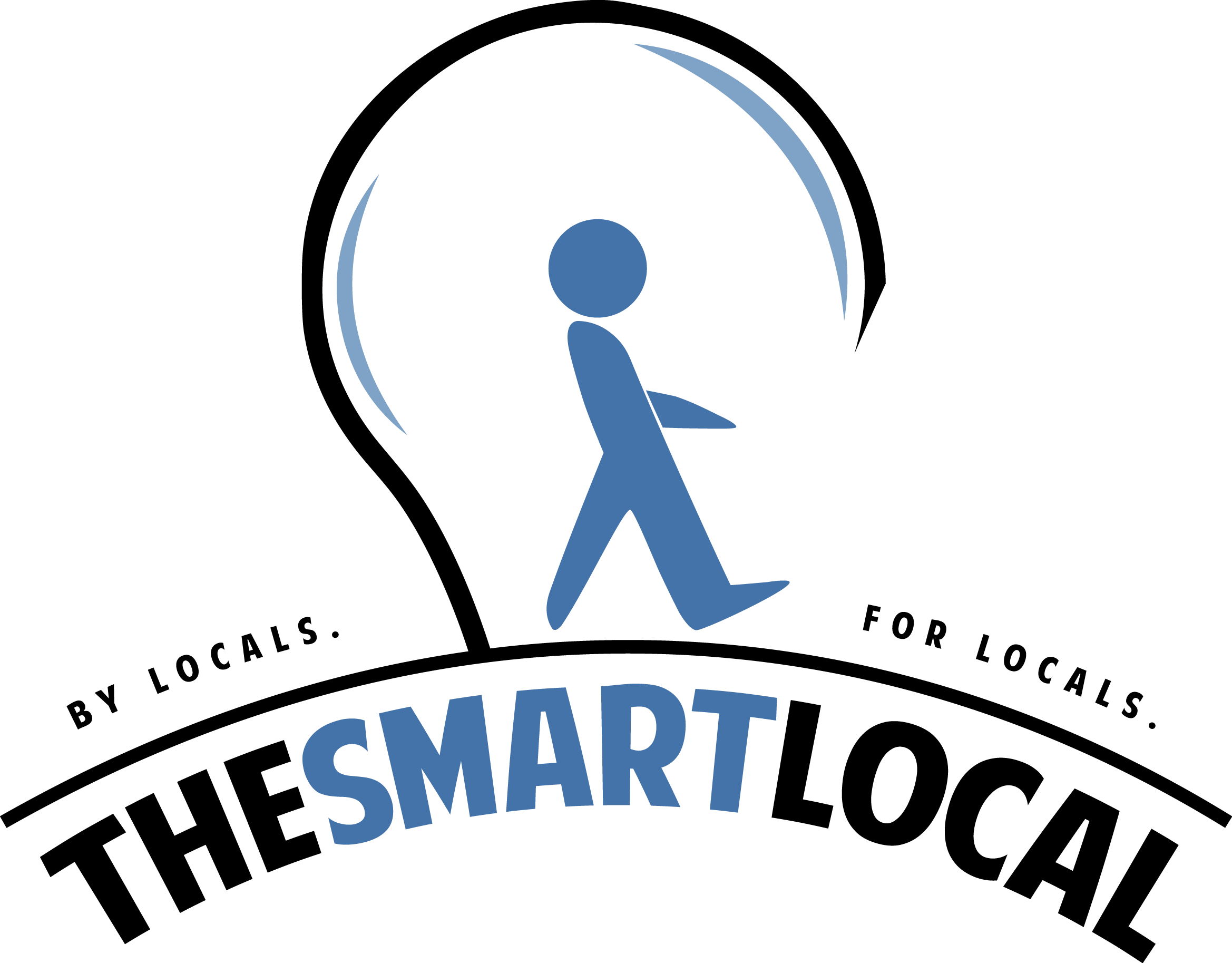 Drop us your email so you won't miss the latest news.