The Star Vista Christmas 2020
---
Christmas jingles can be heard all around, and festive promotions are increasing by second. If you haven't yet realised, yuletide season is upon us once more.
Immerse yourself in Christmas festivities this year at The Star Vista, home to an array of attractive offers and themed activities that you can check out from now till 31st December 2020. A 20-metre-high Christmas tree is just the beginning – expect $100 worth of gift vouchers to be won, Christmas-themed DIY kits and even 1-for-1 promos for a merry visit with the fam.
---
1. Display digital Christmas wishes on a 20M-tall Christmas tree
---
Pine trees may not grow in our tropical climate, but there's no shortage of Christmas vibes over at The Star Vista with their gigantic 20-metre-tall Christmas tree.
The towering Tree of Love is decked out in hundreds of glittering ornaments and whimsical fairy lights, making it quite a sight to behold. And if height alone isn't enough of a differentiating factor, this tree even sports beautifully illuminated arched windows and a little door, making it look like something straight out of a fairy tale.
To top it all off, this tree now in Singapore Book of Records as the tallest tree on our island with a live display of well wishes. Scan the QR code under the tree every Friday to Sunday to dedicate messages to your loved ones.
Beyond the stunning tree, the festive spirit within the mall has also been amped up with hanging Christmas garlands all around, and set-ups such as a nativity scene to check out.
---
2. Shop and snap to redeem gift vouchers and X'mas wrappers
---
While grabbing gifts and dining, be sure to snap selfies and shots of your shopping haul in the mall for the 'gram. From now till 24th December 2020, tag and follow @thestarvista and hashtag #TheStarVista and #TSVGiftOfLove to stand to win $50 worth of mall vouchers! Five lucky shoppers will be crowned, so strike your best pose and keep your fingers crossed.

Rewards for shopping and dining will also lie in wait. Spend a minimum of $100* to have a go at their lucky dip, with $15 worth of F&B and retail vouchers for various stores – such as Home and Giving, mall vouchers and more – to redeem for your next splurge. Else, hit just $30* of minimum spend to redeem 2 hours of free parking plus a festive Christmas gift wrapper to pretty up your gifts with.
* For a maximum of three combined same-day receipts, limited to the first 200 redemptions per day. Only one redemption is available per customer per day.
---
3. Redeem Christmas-themed DIY kits
---
Other than decorating your home and setting up your Christmas tree, you can try assembling your own handmade gift cards, Christmas-themed terrarium or snow globe.
Shoppers with a minimum spend of $80* under their belts can redeem a DIY gift set at the mall. Various options are available for redemption on the following dates:
20th Nov – 3rd Dec: Noel Greetings stencil watercolour kit 

4th Dec – 17th Dec: Holly Terrarium miniature kit 

18th Dec – 31st Dec: Let It Snow snow globe

kit
* For a maximum of three combined same-day receipts, limited to the first 50 redemptions per day. Only one redemption is available per customer per day.
---
4. Participate in a TikTok challenge for $100 vouchers
---
For those that can't get enough of TikTok, hop onto the app and try The Star Vista's TikTok Dance Challenge to flaunt your dance moves from now till 28th December 2020. Simply hashtag #TSVDanceChallenge to participate.
No worries, you won't be tasked to do a complicated "Renegade" or "Savage" – the dance is simple enough for the entire fam to try out. Not to mention, a whopping $100 worth of mall vouchers lie in wait for the three best dances recorded within the mall.
---
5. Enjoy discounted shopping, food and beauty deals
---
Festive decoration and vouchers aside, here's a handful of promotions to check out while you're there:
---
1-for-1 on all services at HighBrow 
---
Before we kick start the festive season, pop by High Brow with a friend to glam up for 5 pax-reunions ahead. They're now offering a 1-for-1 promotion for all services for first-timers so you can get your brow threaded (U.P. $17), or even embroidered (U.P. $988), at essentially half the usual price.
The coveted 5D lash extensions (U.P. $168) will also be on promotion, to complement those brows.
Promotion period: Until 31st December 2020
---
$25 combo for two at Guzman y Gomez
---

Left: Guzman; Right, Geláre
Most of us know Guzman y Gomez for their wallet-friendly Mexican fare. After a day of walking around the mall, check out their $25 combo deal for two which comes with two regular-sized burritos or burrito bowls, two small fries, two small drinks and two sets of churros – bound to fill any hungry tummy up. 
Feel free to pick any premium toppings as they're available without top-up with this combo.
Promotion period: Until 31st December 2020
---
$15.90 set with mains, dessert and drinks at Geláre
---
Ice cream may be Geláre's forte but this period, also try their main courses with the sweet Jolly Set ($15.90) deal which comprises a juicy roasted chicken leg with pasta or mashed potatoes, along with a quarter waffle, and iced tea. We'll recommend topping up $3 to upgrade your beverage to a peppermint hot chocolate drink topped with mini-marshmallows.
Promotion period: Until 31st December 2020
---
Up to 50% off at Rock Gifts & Book Centre
---
Dive deeper into the spirit of Christmas at Rock Gifts & Book Centre where selected books are going at up to 50% off – such as "How's Your Soul" by American pastor Judah Smith. Members of the store, be sure to pop by for gift shopping too, as most regular priced items from books to trinkets are available at 15% off.
Promotion period: 50% off selected items until 31st December 2020 | Members discount until 15th December 2020
Other promotions include:
20% off with min spend of $200 at Home & Giving

$1 Jab Liang beverage at Meu (U.P. $3)

$4.90 Strawberry Snowy Ice at Ji De Chi (U.P. $6.90)

20% off with min. two items purchased

at

Ns' Boutique
These promotions are valid while stocks last and on a first-come-first-served basis, so do check with the respective outlets before heading down. 
---
Enjoy the Christmas season at The Star Vista
---
It's only once a year that the jolly season of Christmas comes along, so make the best use of this time to check out the festive decorations, activities and offers at The Star Vista.
As for those who prefer to stay home, you can also enjoy their activities from the comforts of your couch with their online variety show-style live stream on Instagram and Facebook on the 2nd, 9th, 16th and 23rd December 2020. It features TSL personalities like Fauzi and Chow, along with other recognisable names like Sylvia from NOC. Guess you can say, this might leave some of us starry–eyed!
Address: 1 Vista Exchange Green, Singapore 138617
Opening hours: 10AM-10PM, Daily
Telephone: 6694 3111
---
Photography by Clement Sim.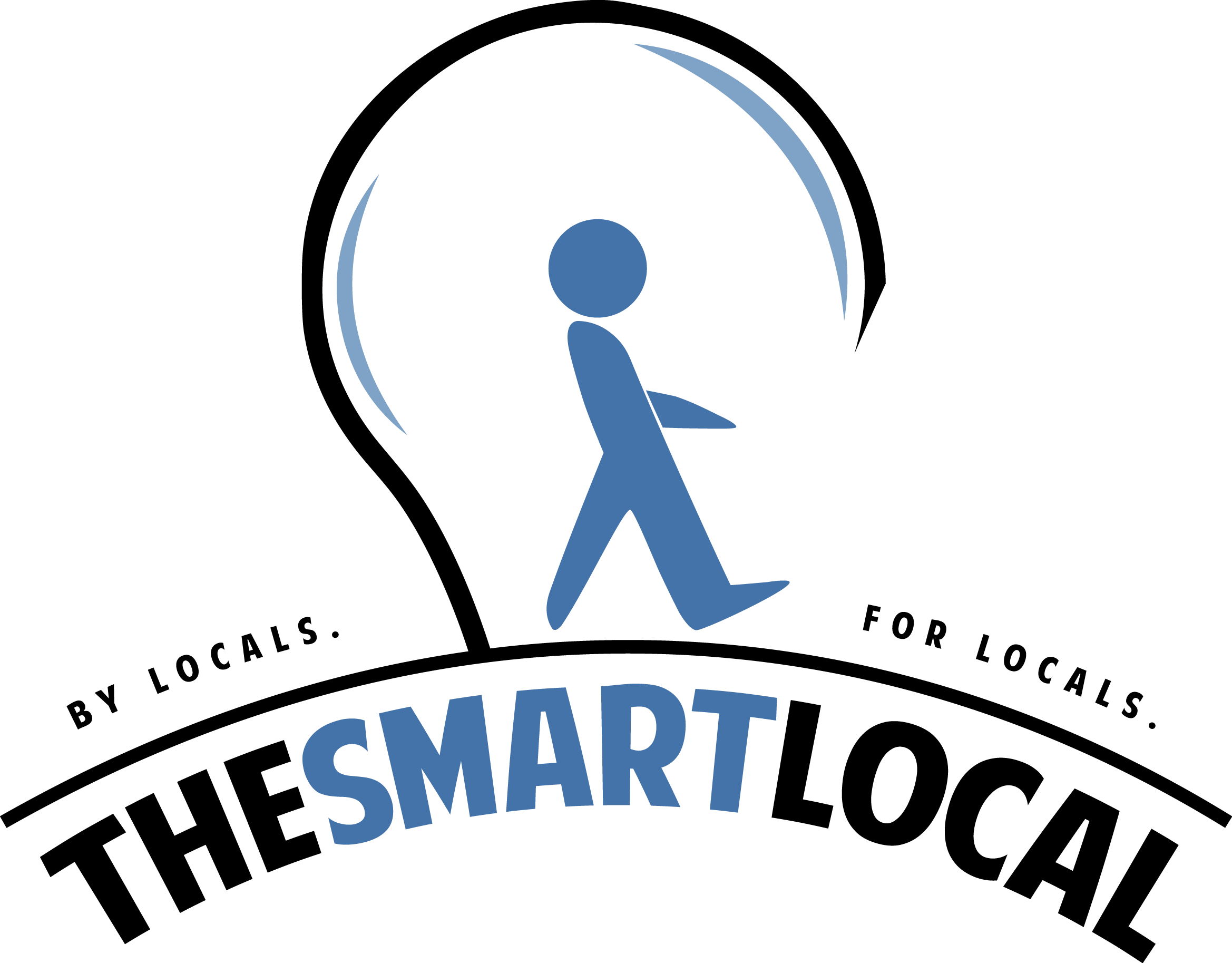 Drop us your email so you won't miss the latest news.