Cafes in the North
---
Local cafe-hopping is tied to a handful of default regions, namely Tiong Bahru's hipster haven and the usual suspects centralised in town. You wouldn't think of jio-ing someone to the northside just for coffee, but we made the journey ourselves and discovered 9 unique cafes for couples in the North to level-up their next brunch date. 
Many of these places are sandwiched between residential areas, giving us a major case of neighbourhood envy. From a cosy cafe run by senior citizens to a bakery studio where you and your beau can whip up your own sweet treats, you now have plenty of reason to venture to the North. Couples who BTO in Sembawang won't be running out of paktor spots any time soon!
---
1. Fusion Spoon – garden wonderland with Insta-worthy photo ops
---
Fusion Spoon is what you call a spoil-market neighbourhood cafe. Like setting foot within the K-drama set of Secret Garden, the vine-entwined trellises and rose-adorned chandeliers bring a wave of whimsy to the heartlands of Woodlands.
Despite the gorgeous interior, prices here are kept incredibly affordable. Iced beverages are usually marked up at trendy establishments, but a tall and refreshing Smoothie or Italian Soda here will only set you back $4.20 or $3.80 respectively. Interesting floral flavours available include Lemongrass with Mint or Strawberry with Elderflower. 
There are photo ops aplenty, including an Angel Wings backdrop to test the skills of your Instagram Boyfriend.
Fusion Spoon
Address: 785E Woodlands Rise, #01-15, Singapore 735785
Opening hours: 10.30AM-10.30PM, Daily
Telephone: 6612 6798
---
2. SASCO Give n Take Cafe – hipster cafe run by senior citizens
---
Perhaps the most accessible cafe on this list, SASCO Give n Take Cafe is a mere number of steps away from Khatib MRT station. It's also run entirely by elderly members of the community – cue the symphony of wholesome "Awww!" reactions.
More than just a gimmick, the service is top-notch and we were blown away by the taste and value of both beverages and pastries offered. Coffees and teas are all $3.50 each, while the sweet and savoury baked goods come fresh out the oven just behind the display counter, priced from $3.50 onwards.
There's also a well-stocked reading nook in one corner, with rare finds including Confucius' teachings and modern retellings of traditional folklore. An ideal date spot for bookworm couples who are tired of the same old libraries and hipster bookstores on rotation!
SASCO Give n Take Cafe
Address: Block 813,  #01-01 Yishun Ring Road, Singapore 760813
Opening hours: Mon – Sat 9AM-9PM | Closed on Sun
Telephone: 9834 9450
---
3. Poison Ivy – kampung farm cafe with wilderness vibes
---
Situated within the Bollywood Veggies kampung farm all the way in far-flung Kranji's rural region, Poison Ivy is undoubtedly an ulu spot. The journey is well worth it, though, as the out-of-Singapore vibes you'll experience will check off a relationship milestone for you and bae without even needing a passport.
Surrounded by lush greenery as far as the eye can see, a day trip here is sure to melt away all the stress brought on by hectic city life. Majority of the food ingredients are actually sourced from the farm itself, and you can even purchase them from the market to stock up your home kitchen!
Sustenance wise, we highly recommend the Nasi Lemak Platter ($12 for 1 pax, $22 for 2 pax). The medley of components each provide a different taste and texture, making every spoonful a brilliant flavour combo you can have a blast experimenting with. As spice fiends, we're happy to share that the homemade sambal here is free-flow.
Poison Ivy
Address: 100 Neo Tiew Road, Singapore 719026
Opening hours: Wed – Fri 8AM-5.30PM | Sat & Sun 8AM-6.30PM | Closed on Mon & Tue
Telephone: 6898 5001
Website
---
4. Factory Cafe – activity zone with arcade games and pool table
---
Deriving its name from the industrial area in which it resides, Factory Cafe is a humble eatery with a hidden treasure trove of activities. Located on the second floor is Urban Tavern, an event space where visitors young and old can find something to keep them occupied for hours on end.
Think arcade games like air hockey, claw machines and basketball hoops, foosball and pool tables as well as a dart machine.
Keep in mind that the Urban Tavern activity area is by reservation only, which you can book online. The event space is open for rental 24/7, but Factory Cafe's operation hours are only till 3PM on weekdays, so swing by early if you're craving a solid meal plus affordable brews. Coffee starts from just 3 bucks!
Factory Cafe
Address: 8B Admiralty Street, #01-10, Singapore 759969
Opening hours: Mon – Fri 10AM-3PM | Closed on Sat & Sun
Telephone: 6266 2488
Website
---
5. Tenderfresh Makcik Tuckshop – fried chicken in a fancy setting
---
Following the success of its numerous outlets islandwide, the brand behind nostalgia-inducing Tenderfresh Fried Chicken kiosks has introduced Tenderfresh Makcik Tuckshop. Besides serving as major eye candy from its New York-esque statement wall to the high ceilings and vintage posters, the menu here is impressively diverse.
Of course, you can't go wrong with their stellar fried chicken dishes, which are served with your choice of crispy fries or fragrant rice. Those watching their waistlines can also opt for grilled chicken options or a fresh salad.
We tried the Sedap Lemak ($10.90) which comes with a grilled chicken leg marinated with secret recipe tom yum spices, lending a piquant kick to an already sumptuous plate of nasi lemak.
Tenderfresh Makcik Tuckshop
Address: Woodlands Close, #01-68 No.39, Singapore 737856
Opening hours: Sun – Thur 11AM-10PM | Fri & Sat 11AM-11PM
Telephone: 6255 1781
Website
---
6. Soek Seng 1954 Bicycle Cafe – unblocked views of airplanes taking off
---
There's a reason why people across generations flock to Changi Airport's viewing gallery to paktor; marvelling at airplanes lets you live vicariously through its inhabitants and inspires overwhelming wanderlust before your next couple's getaway.
If the East side's not for you, venture to Soek Seng 1954 Bicycle Cafe to indulge in some Seletar Aerospace sightseeing instead. Airplanes taking to the skies aren't the only mode of transportation you can appreciate here. True to its name, the cafe is decked out in bikes, cycling gear and vintage knick-knacks of all kinds. 
Those feeling peckish can try out their attractively-priced Japanese rice bowls from $7.80 onwards. Toppings include beef strips, deep-fried katsu cutlets and succulent unagi.
Soek Seng 1954 Bicycle Cafe
Address: 80 Seletar Aerospace View, #01-01 MAJ Aviation Building, Singapore 797563
Opening hours: Tue – Sun 10AM-10PM | Closed on Mon
Telephone: 6659 6124
Website
---
7. Baker's Brew Studio – baking studio with SkillsFuture classes
---
Baker's Brew Studio specialises in pastries that are great to look at, and even more delightful to gobble down. The no-frills space is tucked within the same cluster of old-school eateries where you can find the legendary Chye Lye Fish Head Curry and Sembawang White Beehoon, making it a convenient dessert stopover. 
For a more hands-on date idea especially for couples who possess a culinary flair, sign up for a baking class where you'll be taught crucial techniques from buttercream-piping to Swiss roll-sculpting. You can even use SkillsFuture credits to claim certain classes!
If you're celebrating an upcoming special occasion or brainstorming for a memorable party or potluck contribution, order a customised cake conveniently in-store. The topping and decoration options are endless!
Keep a lookout for a crisp white exterior between a beauty centre and claypot rice stall, Baker's Brew Studio is very low-key and minimalist with its storefront branding.
Baker's Brew Studio
Address: 6 Jalan Tampang, Singapore 758950
Opening hours: 11AM-9PM, Daily
Telephone: 6635 7166
Website
---
8. Common Chefs Bistro – great food and laid-back hangout spot
---
A well-loved establishment frequently recommended by Northies, one trip to Common Chefs Cafe & Bakery was all it took to see what the hype is about. The food is remarkable in terms of both taste and presentation, and the coffee managed to hit the standards of even our most discerning caffeine snob. 
Their signature All-Day CC Breakfast ($13) plus a sinfully satisfying side of Truffle Tater Tots ($8).
The warm, friendly service, spacious and unpretentious setting and a wonderfully curated music playlist made traversing all the way to this Northside hidden gem, very worthwhile.
Common Chefs Bistro
Address: 8 Jalan Legundi, #01-13, Singapore 759274
Opening hours: Mon – Fri 12PM-10PM | Sat & Sun 11.30AM-10PM
Telephone: 6659 1208
Website
---
9. fArt tArtz – floral theme with cute food in jars and plant pots
---
You wouldn't normally associate pretty florals and dainty desserts with an eatery that has "fart" in the name, but fArt tArtz took us pleasantly by surprise. Garden themes seem to be quite a hit among local cafes, and we honestly have no complaints. 
On top of the elaborate decor, plant influences have also dominated its menu. Available in delectable flavours like matcha, Nutella Oreo and pandan gula melaka, the Potted Plant ($5.60) desserts are almost too adorable to eat.
Their mains are also affordable and quaintly served in glass jars. Pastas are priced from $8.90 for a decent portion! Dabbling in fusion cuisine, fArt tArtz's more peculiar pasta bases include a spicy seafood sambal, golden salted egg yolk and sweet teriyaki chicken.
fArt tArtz
Address: 18 Yishun Avenue 9, #01-02 Junction 9, Singapore 768897
Click here for full list of outlets
Opening hours: Mon – Fri 11.30AM-10PM | Sat & Sun 10.30AM-10PM
Telephone: 6252 0280
Website
---
Northside cafes for couples
---
This list may very well be an indicator that the North is giving well-known cafe hotspots a run for their money. With a diverse assortment from chill vibes and next-level aesthetics to themed establishments that provide an experience above just sipping on coffee, these cafes deserve a spot on your couple's brunch itinerary no matter what you and your partner's preferences are.
---
Keep up with the town's latest happenings at Sayang Sembawang
---
Image credit: Sayang Sembawang
The vibrant northern region of Singapore is home to residents of all ages and walks of life. One commonality they share is that there's never a lack of things to do and new places to check out, whether you're searching for trendy bars to usher in the weekend or bringing the little ones on a family day out.
For those seeking budget-friendly options be it food or activities, check out our northside tze char and cheap KTV guides!
---
This post was brought to you Sayang Sembawang.
Photography by Faith Toh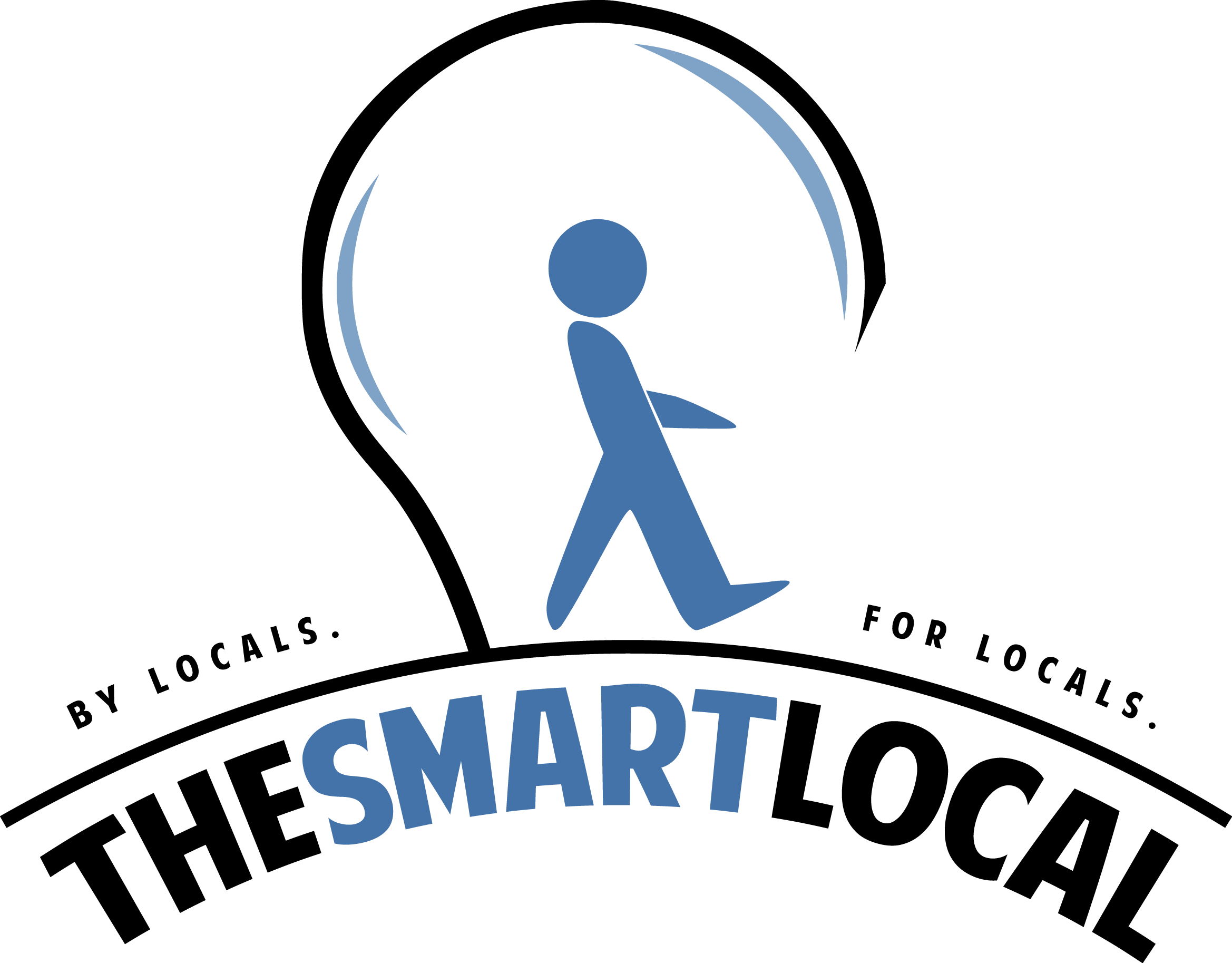 Drop us your email so you won't miss the latest news.