Hiking in Taipei
---
Taiwan is known for plenty of things – do a quick Google search and hotspots like the Palace Museum, Taipei 101, and night markets will pop right up. But the country is also filled with lush rolling hills, and mountains, from the middle of the island, all the way to the coastlines. And for all adventure junkies out there, that screams one thing – hiking!
With Taiwan offering Visa-free entry to Singaporeans from 29th September 2022 onwards and quarantine-free visits to all travellers from mid-October 2022, hikers have loads to look forward to. Below are 8 hiking trails, mostly beginner-friendly, that lie within a 2.5-hour journey from Taipei city centre via public transport. You don't even need to travel that far away from the city to access all their marvellous trails. 
Read our other hiking guides here:
---
1. Bitoujiao Trail – Hike to a seaside lighthouse
---

Image credit: @vitogrand90
The furthest from the city out of this lot, Bitoujiao Trail is 2.5 hours away from Taipei city centre via public transport or 50 minutes away via car. The quaint area is well worth heading out of the city for as there's a swell trail with panoramic sights of Bitou Cape in store.

Image credit: @lucasfan.tw
The path, lined with stone blocks and railings, will take you through seaside boardwalks, around mountain ridges and past a lighthouse. Although not technically difficult, there are a good amount of stairs that'll work up a sweat, especially during sweltering hot summers, so make sure to bring along lots of water!

Views of the hills along the way
Image credit: @taamuchly
Hike difficulty: Medium
Distance: 3.5KM
Time needed:  2.5 hours
Getting there: From Taipei Main Station, take Guo-Kuang Bus 1811 to Bitoujiao (~1h 18min) and walk to the trailhead. Alternatively, take a Bus 4162 towards Su Ao and alight at Sincheng Station (1h 30min), take bus 1812 to Bitoujiao (46min).
---
2. Xiangshan Trail (Elephant Mountain) – Easy 1h round trip with a view of the city
---
In what most of us would call "low effort but high reward", Xiangshan Trail – aka Elephant Mountain –  is one of the easiest hikes you can find in Taipei. Most of the trail is lined with stairs and the hike takes only about a quick hour for a round trip. Perfect if you're trying to get some outdoor fun with friends who are exercise averse.

Image credit: @gellomatic
Along the way, you'll get stunning bird's-eye views of Taipei City and the Taipei 101 skyscraper. If you've made a last-minute decision to hike, this is also a quick and easy one that you can squeeze into your itinerary. 

Well-maintained stone paths.
Image credit: @adelfabalundo
During the weekends, the trail tends to be packed with both locals and tourists so pick a weekday if you're looking to avoid the crowds.

Image credit: @mrks.26
Pro-tip: The best time to head to Xiangshan is in the evening, where you can watch the sun set behind the city.
Hike difficulty: Easy
Distance: 650m
Time needed: 1 hour
Getting there: Take the metro to Xiangshan Station on the Red Line and walk out Exit 2. The trailhead is a 10-minute walk away. You can follow these Google maps directions.
---
3. Qixingshan Trail – Leads to the highest peak of Yangmingshan
---

Image credit: @carrie1418
The highest mountain in Taipei, Qixingshan in Yangmingshan National Park has a peak that's 1,120m above sea level. Along the way, hikers can look forward to vast grasslands, fumaroles and sweeping views of the national park.

Image credit: @oscarlife1222
Despite bringing you through the highest peak, the trail is rather beginner-friendly with well-paved stone stairs rather than beaten dirt paths. You can start from either of the 2 popular ends of the trail: Miaopu trailhead, which is near the Yangmingshan Visitor Centre or Xiaoguanyin trailhead, which lies near the Xiaoyoukeng Visitor Centre.

Image credit: @mh.michael.hui
Hike difficulty: Medium
Distance: 5.7KM
Time needed: 3.5 hours
Getting there: Take the metro to Jintian Station and switch to Bus R5. Alight at the Yangmingshan Bus Terminal (last stop) and walk 10 minutes to the Yangmingshan Visitor Centre. The trailhead (Miaopu entrance) is labelled with a large wooden sign near the visitor centre.
---
4. Jinmianshan Trail (Scissors Rock) – Lesser-known hike 10mins from a metro station
---

Image credit: @aly_wu
Jinmianshan Trail is a lesser-known gem among tourists, despite being right next to the city and lying only a short 10-minute walk from Xihu Station.

Image credit: @ts_newman
Like with several of the other trails, there are many variations of the route, with hikes that can last anywhere from half an hour to 7 hours. 

Image credit: @cynthialee_0317
We found a trail featured by a blogger that'll take you through Jinmianshan Peak in approximately 1.5 hours, taking you through various viewpoints overlooking the city and a small lake park.
Hike difficulty: Easy
Distance: 5.4KM
Time needed: 1h 30min
Getting there: From Xihu Station, walk 10 minutes to the Jinmianshan trailhead (Google maps directions).
---
5. Chahushan Trail (Teapot Mountain) – Lalang fields near the sea
---

Image credit: @satoru.d.a.x.c.x
Frankly speaking, Chahushan, translated to Teapot Mountain doesn't quite resemble an actual teapot. But the hike is a scenic one nonetheless with a lush valley leading to an azure blue bay – not something you'd expect near cosmopolitan Taipei, huh?

You'll be hiking past an old railway.
Image credit: @yaping8866
There are several trailheads but the clearest starting point is right behind Jinguashi Gold Ecological Museum. After which, it's a 5 hour-long trekking journey with magnificent sights including rock formations and lalang fields.

Wander through fields of lalang grass.
Image adapted from: @carlositive
Hike difficulty: Medium-Hard
Distance: 8KM
Time needed: 5 hours
Getting there: From Taipei, take the metro to Songshan Station and switch to Bus 1062 heading towards Quan Ji Tang (~ 90 min). Walk 5 minutes to the trailhead (Google maps location).
---
6. Sandiaoling Trail – Cover 3 waterfalls in 1 hike
---

Image credit: @tienj95
For a change of scenery from the usual mountain hikes, embark on the Sandiaoling Trail, which will take you to 3 waterfalls, namely: Hegu, Motian, and Pipadong. For the adventurous, there's an optional detour you can take at Motian Falls that'll bring you behind the cascading water – but beware, as you're likely to get a bit wet while passing through!

Path that goes behind Motian Falls.
Image credit: @doris6627
There are several ways to do the trail but the best way is to start at Sandiaoling, tick off all 3 falls and U-turn back after the last one. The path continues after the last waterfall, Pipadong, but gets janky.

Hegu Falls.
Image credit: @hsiao_chih_hsuan
If you're an experienced hiker looking for a bigger adventure, you can still push forward, past Pipadong and end your journey at the alternative endpoints of Houtong or Dahua Station.

Rope bridge between Hegu and Motian Falls.
Image credit: @socalgirl24
Nearby attractions include the famous Jiufen and Shifen districts, which you can explore after the hike.
Hike difficulty: Medium – Hard
Distance: 5KM
Time needed: 4 hours
Getting there: Take the metro to Sandiaoling Station and walk along the train tracks towards Dahua Station. You'll reach a small town and the trailhead (Google maps location) is beside the abandoned Shuoren Elementary School.
---
7. Huang Didian Trail – Ridge hike
---

Image credit: @shelly_0718
Some say it's all about the journey, not the destination. But when it comes to hiking, you'd want both – and that, you can get on the Huang Didian hike. The path has tricky portions with metal ladders and sections where you'll need to use ropes to aid your ascent – definitely a thrill if you love a good adventure.

Metal ladders.
Image credit: @downtoexplore
Moving towards the challenging side of things, the route can get pretty rocky and precarious along narrow ridges so you'll need proper hiking shoes with good grip. 

Image credit: @rex_ma
And the view near the top? Stellar. Along the ridges, you'll get a panoramic view of the rolling hills around without any trees blocking.
The recommended route is to start near the Huangdidian trailhead parking lot, head to the East Peak, followed by West Peak, and end at Shihding, a quaint old street you can explore. If you still have the energy, that is.
Hike difficulty: Hard
Distance: 7KM
Time needed: 5 hours
Getting there: Take the metro to Muzha Station. From there, board Bus 666 towards Huafan University and alight at Huangdi Temple (1h 35min). From there you'll need to walk about 25 minutes to the trailhead which lies near the 皇帝殿登山飲料站 or Huangdidiandengshanyinliao Cafe (now closed). Alternatively, a drive there from the city centre takes about 30 minutes.
---
8. Xiaozishan Trail (Pingxi Crag Trail) – Steep trail for adrenaline junkies
---

Image credit: @hcyrach
Also known among the English speaking community as the Pingxi Crag trail, Xiaozi Shan trail is a height junkie's dream come true with lots of steep rock-faced peaks. Even experienced hikers are bound to feel a little sweaty-palmed here, but as they say, you gotta live life on the edge – in this case, literally.

One word: omg.
Image credit: @edrogarc
You're gonna need hiking shoes with good grip for this one as the path can get muddy and slippery during rainy seasons, with metal-rung ladders you'll have to scale. Expect to spend about 1 to 3 hours here, depending on how many peaks you want to conquer.

Image credit: @anniechen1031
Hike difficulty: Medium – Hard
Time needed: 1-3 hours
Getting there: Take a metro train to Ruifang Station and switch to the Pingxi Rail Line. Alight at Pingxi Station and walk about 7 minutes to the trailhead (Google maps location).
---
Where go hiking in Taipei
---
Veer off the touristy sights of Taipei, especially if you are on a return trip, and check out these thrilling hiking spots instead. There are plenty lying in wait that'll unveil a whole new avenue for adventuring. Plus, there's no better way to get rid of that food baby birthed from feasting on fried chicken cutlets, oyster meesua or bubble tea!
Read our other Taipei articles here:
---
Cover image adapted from: @satoru.d.a.x.c.xc, @vitogrand90, @mrks.26
Originally published on 27th December 2019. Last updated by Kezia Tan on 23rd September 2022.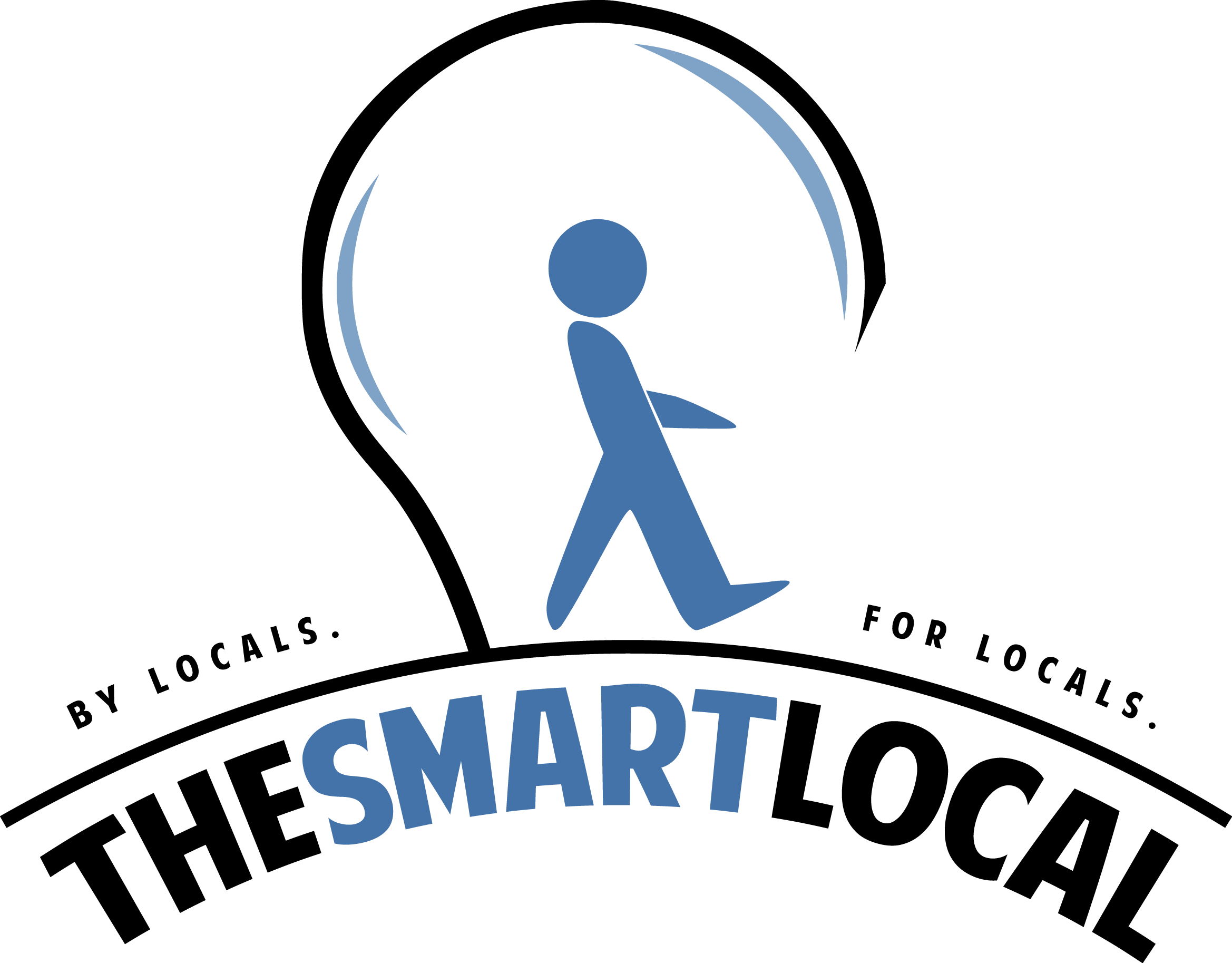 Drop us your email so you won't miss the latest news.