First date restaurants in Singapore
---
Image credit: Hui Shan Ang
It's a match! Now that you've done your due swiping and sweet-talking on Tinder, it's finally time for the long-awaited first date. As daunting as it seems, picking a place with the perfect mix of delectable food and great ambience is bound to curb your bout of jitters and earn you some brownie points.
Treading that sweet spot between classy and affordable, a restaurant for a first date should aim to impress without putting too much pressure on what could potentially be a new relationship. From an old-school retro diner to a safari-themed cafe, here are 10 places perfect for the occasion. 
Read our other cafe-related articles here:
---
1. Super Loco Robertson Quay – Mexican food by the riverfront
---

Image credit: @p_o_s_t_c_a_r_d_s
Standing out from the wide array of restaurants along the picturesque waterfront of Robertson Quay, Super Loco catches the eye with their brightly lit neon signs and festive lights hanging from above. 

Image credit: @superloco_robertsonquay
Serving contemporary Mexican dishes with a punch of spice, their Chorizo & Beef Brisket ($10) soft corn tortillas with chipotle salsa is definitely worth a try. 

Image credit: @superloco_robertsonquay
End of your date on a sweet note with a plate of Super Churros ($13), a crispy warm treat complemented with thick ooey gooey chocolate sauce!

Image credit: @givemeowfood
Address: The Quayside, 60 Robertson Quay #01-13, Singapore 238252
Opening hours: Mon-Tues 5PM to 10PM | Weds-Fri 5PM to 12AM | Sat 10AM to 12AM | Sun 10AM to 10PM
Telephone: 6235 8900
Website
---
2. Two Hana – Korean-Western fusion
---

Image credit: Two Hana
With a plethora of unique Korean-Western fusion dishes on their menu, Two Hana offers the best of both worlds with light bites, noodles, rice bowls, milkshakes and more.

Image credit: @thehalalnomad
Best of all, there's zero service charge and $15 weekday set meals that come with a main, a side dish and a drink, so this won't burn a hole in your wallet. Some interesting dishes to try are their Kimchi Mac and Cheese ($11) and Spicy Haebi Seaweed Prawn Aglio Olio ($13).

Image credit: @twohanasg
Rather than your usual coffee or tea, sip on their Iced Matcha Latte ($6) that's paired with a traditional Korean fish-shaped pastry known as bungeoppang.
Address: 2 Tampines Central 5, #01-21, Century Square, Singapore 529509
Opening hours: Daily 8AM to 10PM
Telephone: 6260 4321
Website 
---
3. MASA by Black Society – dim sum in a garden-like setting
---

Image credit: @yimai8073
Sometimes, all you want is some piping hot dim sum, but bringing your date to a casual spot like Swee Choon might not be the best move if you want to land a second date. Luckily, MASA by Black Society ensures a charming experience for all dim sum lovers, with vines and flowers hanging gracefully from atop in this garden wonderland.

Image credit: @bluefoodie
Boasting around 200 dishes, this restaurant has its artisan dim sum shaped like animals. An adorable dish is their Pig Ling Ling Custard Bao ($5), which will surely put a smile on your date's face! Share their signature Dimsum Tasting Platter ($16.80) for a mix of unique flavours like Mala Shumai and Little Green Apple that you won't find in most other joints.

Image credit: @masasingapore
Orchard outlet
Address: 277 Orchard Road, #01-12/13/14 Orchard Gateway, Singapore 238858
Opening hours: Sun-Thu 11AM to 10PM | Fri-Sat 11AM to 10.30PM
Telephone: 6243 7988
Great World City outlet
Address: 1 Kim Seng Promenade, #01-121 Great World City, Singapore 237994
Opening hours: Sun-Thu 11AM to 10PM | Fri-Sat 11AM to 10.30PM
Telephone: 6235 9787
Website 
---
4. The Sampan – al fresco dining by the Singapore River
---

Image credit: The Sampan
Cruise through your date at The Sampan with a stunning view overlooking Singapore River, a classy Asian restaurant with both al fresco and indoor seating. Be it dairy free, gluten free, vegetarian or vegan options, this restaurant does them all.

Japanese Soba Noodles
Image credit: The Sampan
Putting their own twist to Asian delights across cuisines like Chinese, Japanese, Thai and many more, this restaurant serves reinvented classic dishes like Japanese Soba Noodles ($18) with salmon and tangy ginger dressing.

Lamb Shank
Image credit: @bluntandfussyeater
Another main to order is their Charred Chicken ($19) which is served with steamed rice cake and mango sambal sauce. To spice things up more, order creative drinks like Chalong Bay ($18) – a chocolate vodka mixed with rum and refreshing fruity flavours including coconut, passion fruit and calamansi.
Address: 63 Boat Quay, Singapore 049851
Opening hours: Mon-Fri 11.30AM to 12AM | Sat 5.30PM to 12AM
Telephone: 6732 1698
Website
---
5. Capitol Milk Bar – retro American diner
---
Standing at The Capitol Kempinski, Capitol Milk Bar is a diner with major retro vibes where you can romance your date old-school style with tasty burgers and milkshakes. 
Other than their signature black angus beef burger, the Stamford ($21), another hefty sandwich to devour is the Douglas Fairbanks Senior ($14) which features heavenly smoked salmon with a side of greens, sweet potato fries or curly fries. 
Bond over a shared glass of the Strike Me Pink Strawberry Milkshake ($14), or opt for a twist on chendol with Singapore Dash Milkshake ($14) for a more local taste. Filled with gula melaka, coconut flakes, red bean and pandan jelly, this milkshake is perfect to satisfy a sweet tooth. 
Address: 13 Stamford Road, Singapore 178905
Opening hours: Daily 11AM to 9PM
Telephone: 6715 6874
Website
---
6. Wild Blooms – floral jelly domes
---

Image credit: Hui Shan Ang
With pretty dehydrated flowers hanging from the ceiling and a gorgeous handmade wall of petals, Wild Blooms takes themed cafes up a notch with their stunning floral decor.

Image credit: Wild Blooms
While this cafe will certainly impress your date at first sight, rest assured that their wow factor doesn't just stop at their decor. With food that tastes just as good as it looks, you can bravely order unconventional dishes like their Charcoal Wings ($10.90).
For a rich main, bite into their Pulled Pork Burger ($13.90) that's filled with a generous portion of tender pork belly and sambal mayo sauce. 
Complete the date with a Flower Tea Jelly Cake ($12.90) – a fascinating piece of edible art. It delicately encases flowers within a translucent pastel jelly dome and you can even pick between flavours of Osmanthus, Lavender or Rose!
Address: 1187 Upper Serangoon Road, #01-01, The Midtown, Singapore 533971
Opening hours: Tue-Thur 11AM to 11PM | Fri-Sat 11AM to 12AM | Sun 11AM to 9PM
Telephone: 9191 9722
Website
---
7. Eat 3 Bowls – Taiwanese classroom-themed cafe
---
When it comes to high school romance movies, You Are The Apple of My Eye is a Taiwanese classic that still has me going aww whenever the theme song comes on. Recreating that quintessential classroom scene, Eat 3 Bowls is a sight to behold with their "textbook" menus, realistic wooden classroom-style desks, and chalkboard. Certainly one for the books!
Get a taste of Taiwanese street food favourites with their Eat 3 Bowls with Drink ($15) set. Featuring 3 mini bowls of Oyster Intestine Mee Sua, Braised Pork Rice and Chicken Rice, this set gives you a variety of dishes without the fear of overeating alongside a refreshing cup of bubble tea. 
Address: 462 Crawford Lane, #01-61, Singapore 190462
Opening hours: Tue-Sun 10AM to 9PM | Closed on Mon
Telephone: 9022 7469
Website
---
8. Elixir Boutique Roasters – coffee cocktails and all-day brunch
---
Newly opened this year, Elixir Boutique Roasters is a step up from your usual neighbourhood cafes. Located near the scenic Botanic Gardens, this cafe serves up all-day brunch dishes that are sure to dazzle your date. 

Image credit: @elixir.boutiqueroasters 
Beautifully topped with flower petals and seasonal fresh fruits, their Brulee French Toast ($18) is a delightful treat that comes with a side of light chantilly cream.

Image credit: Elixir Boutique Roasters
With free-flow blue butterfly pea coconut rice and a special rempah recipe, the Wagyu Beef Cheek Rendang ($22) is a must-try for a heartier meal. 

Image credit: Elixir Boutique Roasters
Calm your nerves with their signature coffee cocktails and mocktails like Black Smoke Rising ($12) which includes wild cherry bark and black peppercorns. With both your caffeine and alcohol fix checked off, you'll get the best of both worlds. 
Address: 10 Jalan Serene, Serene Centre #01-03A, Singapore 258748
Opening hours: Thu-Tue 8.30AM to 4PM | Closed on Wed
Telephone: 6314 2247
Website
---
9. Blue Label Pizza and Wine – stone-fired pizza
---

Comfy booth seats
Image credit: @bluelabelpizza
If your date has proclaimed their love for pizzas as part of their cheesy Tinder bio, it's your chance to leave an amazing first impression with Blue Label Pizza and Wine. Boasting top-notch stone-fired pizzas coupled with beer or wine, this place will have you set for an easy, breezy first date.

Image credit: Blue Label Pizza
Other than their rustic wood interior, cosy leather seats, and iconic bops from the 70s and 80s, this homely pizzeria shines with its range of innovative flavours by guest chefs. Instead of the usual Hawaiian or four-cheese pizza, pick up a pan of seafood-based Summer in San Sebastian ($34). Fresh Hokkaido octopus, creamy aioli, tangy espelette chili – need I say more?

Image credit: Blue Label Pizza
Orchard outlet
Address: 333A Orchard Rd, #03-02 Mandarin Gallery, Singapore 238897
Opening hours: Daily 11.30AM to 11PM
Telephone: 9785 7799
Ann Siang outlet
Address: 28 Ann Siang Road, #B1-01, Singapore 069708
Opening hours: Mon-Fri 12PM to 2PM, 6PM till late | Sat 12PM till late | Closed on Sun
Telephone: 9821 9362
Website
---
10. Tiong Bahru Bakery Safari – dine under a giant tent
---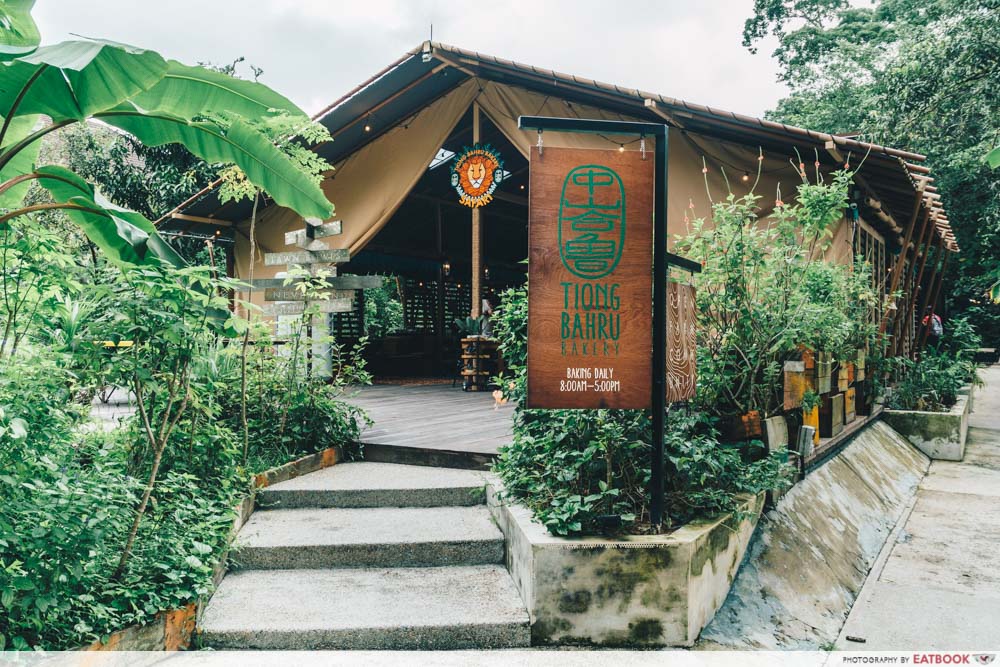 TBB Safari is the cafe for you if you want a more adventurous place to take your date to. With African safaris as their inspiration, this cafe is set under a fully rainproof canvas tent with rustic wooden furniture.
With a splash of colour from the runny poached egg, sweet potato chips, pineapple kimchi and leafy greens, their Rainbow Rice Bowl ($16) is a winner for those seeking healthy mains. Upsize to a more filling meal with either a serving of chicken ($3) or salmon ($4).

Image credit: @tiara_star
You'll also find Tiong Bahru Bakery's signature pastries like the Ham & Cheese Croissant ($7.50), as well as colourful drinks like the pretty pink Beetroot Roselle Latte ($6.50). 

Image credit: @monkeelurv
Address: 130E Minden Road, Singapore 248819
Opening hours: Daily 8AM to 5PM
Telephone: 6877 4876
Website
---
Cafes for dates in Singapore
---
When it comes to first dates, picking the right location is half the battle won. With that said, skip the crowded bars and lavish restaurants this first date. Classy or casual, savoury or sweet, pick from this list of 10/10 restaurants and bring your A game for a memorable first date with your Tinder match. 
For more restaurant ideas, check out these articles: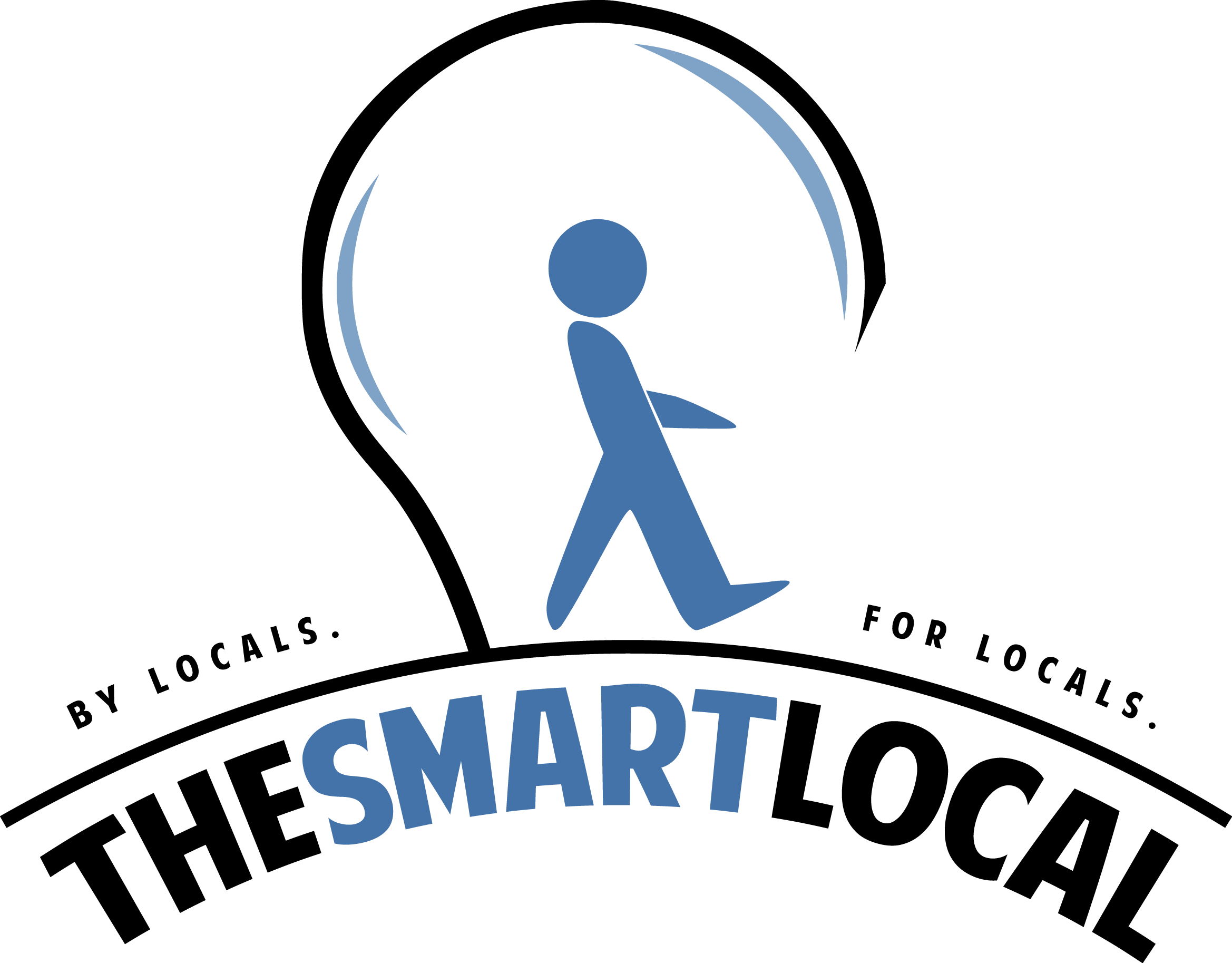 Drop us your email so you won't miss the latest news.