Romantic restaurants in Singapore
Image adapted from: @thesummerhousesg, The Summerhouse
When February rolls around, it brings with it the time of flowers, chocolates, and candlelit dinners. Yes, Valentine's Day is fast-approaching, but there's no need to fret, as we've compiled a list of new romantic restaurants to bring your date to. Scratch the usual go-tos and try something new at these relatively lesser-known places with your partner this year!
1. SKAI – grill restaurant on the 70th floor
Take your partner 70 floors up the Swissotel this Valentine's Day at SKAI. This contemporary grill restaurant uses only the finest Japanese ingredients in their dishes.
Start off your evening with Chopped Angus Beef ($28) with fermented shiitake, confit egg yolk and caviar. Some choices for mains include Westholme Wagyu, Flat Iron ($68) and Loch Fyne Smoked Salmon Fillet ($64).
As the sun goes down, enjoy the hues of pink and orange while you choose from their extensive wine list. Sounds like a perfect Valentine's Day!
For more restaurants with the best city views, check out our article here.
Address: 2 Stamford Rd, Level 70 Equinox Complex, Singapore 178882
Telephone: 68373322
Opening hours: Mon-Fri: 12PM-2.30PM, 6PM-10PM | Sat: 12PM-3.30PM | Sun: 12PM-3.30PM, 6PM-10PM
2. The Summerhouse – private dome dining in a garden
Image credit: @thesummerhousesg
The Summerhouse's private air-conditioned Garden Domes are perfect for an evening getaway with your partner, where you'll be comfortably tucked away with a personal sound system. All while surrounded by a lush garden, under the stars at Seletar Aerospace Park. Um, yes please!
Image credit: @thesummerhousesg
You'll even get to choose between the 3 themes of Bohemia, Scandinavian and Lounge.
Open Portobello Mushroom Tart with Burrata and Tomato Salad
Image credit: @nihaosingapore
Dome dining is available at $350 per couple for a 7-course meal, with dishes like Moroccan Eggplant, Smoked Potato Souffle and Tarragon Bearnaise.
Image credit: The Summerhouse
Not to worry if that's too pricey for you, because they do have normal seating with a la carte dishes.
Address: 3 Park Lane, Singapore 798387
Telephone: 6262 1063
Opening hours: Wed-Fri: 6PM-10PM | Sat-Sun: 11.30AM-3PM, 6PM-10PM (Closed on Mon, Tues)
3. Murray Terrace Brasserie – straight-up classy
Image credit: @murrayterracebrasserie
Murray Terrace Brasserie is a place you'd want to head to for straight-up classy vibes. Serving up Southern European cuisine, this cosy restaurant is located just off Maxwell Road.
Grass-Fed Hanger Steak with Potatoes, Nettle Pesto, and Eggs
Image credit: @murrayterracebrasserie
There's a wide range of mains including the Australian Wagyu Steak Frites ($48) and the Potato Crusted Arctic Toothfish ($76). The restaurant offers vegetarian, vegan, gluten-free, dairy-free, and sugar-free options as well, to make sure that everyone is catered to.
Image credit: @murrayterracebrasserie
Delicious food and a gorgeous setting? We're already sold.
Address: 20 Cook Street, Six Senses Maxwell, Singapore 078857
Telephone: 69141425
Opening hours: Mon: 6.30AM-10.30AM | Tues-Sat: 6.30AM-10.30AM, 11.30AM-2.30PM, 5.30PM-10.30PM | Sun: 6.30AM-10.30AM
4. The Cliff – on a cliff top at Sentosa
Image credit: @sofitelsingaporesentosa
Whisk your partner away for a mini island escape at Sentosa for a perfect Valentine's day meal at Sofitel's The Cliff. As its name suggests, this restaurant offers a stunning view of the sea from a cliff top.
If the view alone doesn't entice you, then the mouth-watering Italian dishes will. With over a decade of experience from working in various Michelin-starred Italian restaurants, the chef will prepare a fusion of Italian and Asian food.
Image credit: @sofitelsingaporesentosa
Choose from a large range of homemade pizzas such as the Vesuvio tomato, buffalo mozzarella DOP and basil ($27) or handmade pastas like Tagliolini with sole fish, cherry tomato and basil ($32). There are also meaty mains like beef cheek with truffle potato and spinach ($40).
Address: 2 Bukit Manis Road, Sentosa, Singapore 099891
Telephone: 6708 8310
Opening hours: Sun-Thurs: 12PM-10PM | Fri-Sat: 12PM-10.30PM
5. Odette – pastel 2 Michelin-starred French restaurant
Image credit: Odette
Find Odette in the National Gallery and enter a world of soft pastels and 2 Michelin Star French food. Named after the head chef's grandmother, this restaurant credits her for showing him how the greatest dishes could begin with the simplest of ingredients.
Rosemary Smoked Egg
Image credit: @olivierdemblum
Some unique dishes you can look forward to include the Rosemary Smoked Organic Egg, which comes to you in an egg tray with dry ice, after being poached at exactly 63.7 degrees for 55 minutes. For dinner, a 6-course meal is $208 and an 8-course menu is priced at $268.
Image credit: @ncclsclf
Prices might be steep, but this restaurant has gained spectacular reviews from food critics, and has been listed as the fifth best restaurant in Asia.
They also have beautifully plated artisanal desserts
Image credit: @shu_mange
Address: 1 St Andrew's Rd, #01-04 National Gallery, Singapore 178957
Telephone: 63850498
Opening hours: Mon: 7PM-9PM | Tues-Sat: 12PM-1.30PM, 7PM-9PM (closed on Sundays and Public Holidays)
6. The Botanic – with options for both meat-lovers and vegetarians
Image credit: The Botanic
No more arguing about where to eat, 'cause The Botanic has got all types of foodies covered. The menu offers vegetarian-friendly options such as Pressed Tofu ($16) and Vegetarian Gnocchi ($25), as well as Slow-Cooked Lamb Shoulder ($32) for meat-lovers.
Image credit: @thebotanicrestaurant
Decorated with plants and wicker chairs, this chill restaurant is great for smart-casual date – suitable for couples who are still in the earlier stages of their relationship.
Address: 252 North Bridge Road, #01-22A Raffles City Shopping Centre, Singapore 179103
Telephone: 68370995
Opening hours: Mon-Sun: 12PM-11PM
7. The Ottomani – Middle Eastern joint with flaming cocktails
Image credit: @theottomani
The Ottomani promises you an intimate yet lively Middle Eastern dining experience. Located at Tanjong Pagar, this restaurant has a romantic ambience with dim lights, candles, and plenty of cosy chairs to snuggle in.
Cocktails for February
Image adapted from: @theottomani, @theottomani
With fire as the main theme of the restaurant, you'll find it incorporated into the oil lantern decor and how the food is made. Charcoal grills and wood-fired earth pits are used so you'll be getting some tasty smokey goodness, along with flaming cocktails to spice up the evening.
Image credit: @theottomani
On Valentine's Day, take dinner to a new level with the 7-course tasting menu ($296 for 2) where you will get to enjoy dishes individually before sharing the main course together. Some dishes you can look forward to include Vios! with three mezze bites and Bodegas that includes Hokkaido scallop, cultured oat milk and burnt orange.
Address: 48 Peck Seah Street, #01-01A, Singapore 079317 (near Tanjong Pagar)
Telephone: 92319316
Opening hours: Mon-Sat: 6PM-12AM
8. Frieda Restaurant – al fresco-style dining in the comfort of air-con
Image credit: Frieda Restaurant
Just opened in January 2019, the botanical-themed German restaurant Frieda lets you enjoy al fresco dining in the sweet comfort of air-conditioning. Choose an intimate dinner in the Dining Room or grab a seat by the open counter to watch the chefs prepare your food.
Be sure to try the beer!
Address: Capitol Piazza #01-87 and #01-K1-K2
Telephone: 67156873
Opening hours: Mon-Sun: 11.30AM-2.30PM, 6PM-9.30PM (Open daily)
9. Arbora – hilltop dining at Faber Peak
Watch the sunset from 100m above sea level at Arbora, where you'll be in for a romantic evening with cable cars cruising by.
Image credit: One Faber Group
They've got sharing deals from $75 for 2 people, which will give you a snack, 2 mains and a dessert. Some mains you can look forward to are the Herb-roasted half Chicken, Mexican Ribs, and Smoked Duck Mushroom Ragout.
Image credit: One Faber Group
If you're opting for food from the general menu, make sure you try the Braised Beef Cheek ($36), which is marinated for a minimum of 8 hours with port wine for enhanced flavour.
Address: Faber Peak Singapore, Level 2, 109 Mount Faber Road, Singapore 099203
Telephone: 63779688
Opening hours: Mon-Thurs: 4PM-11PM | Fri: 4PM-2AM | Sun: 11AM-11PM
10. Preludio – themed fine dining
Image credit: @mapazzion
Try something new at Preludio, which only opened in December 2018. This fine-dining restaurant has a new theme every 12-18 months so each time you return, you'll be met with a refreshing change.
Rags to Riches, a dish of squash gnocchi, chervil root, young comte, thyme and white alba truffle.
Image credit: @mapazzion
The first and current theme of the restaurant is Monochrome. Not only is the visual aesthetic of the restaurant a satisfying blend of black and white, you'll also find your food and wine list following the same theme.
Pata Negra, a cured ham produced in Spain and Portugal
Image credit: @quandoo_sg
Some dishes you can look forward to would be the Pata Negra or the 12-hour marinated Presa Iberico Pork. Dinner starts at $168 for a 6 course selection, while an 8-course meal will be $218.
Address: 182 Cecil Street, Frasers Tower, #03-01/02, Singapore 069546
Telephone: 69045686|
Opening hours: Mon-Fri: 11.30AM-2PM, 6PM-10.30PM | Sat: 6PM-10.30PM
Photogenic restaurants for Valentine's Day 2019
Whether you'll be snapping away pictures with your partner or with your friends this year, Valentine's Day should not be a day filled with pressure, but one filled with treasured time for our loved ones.
With this list of 10/10 restaurants, here's to hoping that the quality food and views would leave you with a wonderful day to remember.
Some other Valentine's Day articles you might like: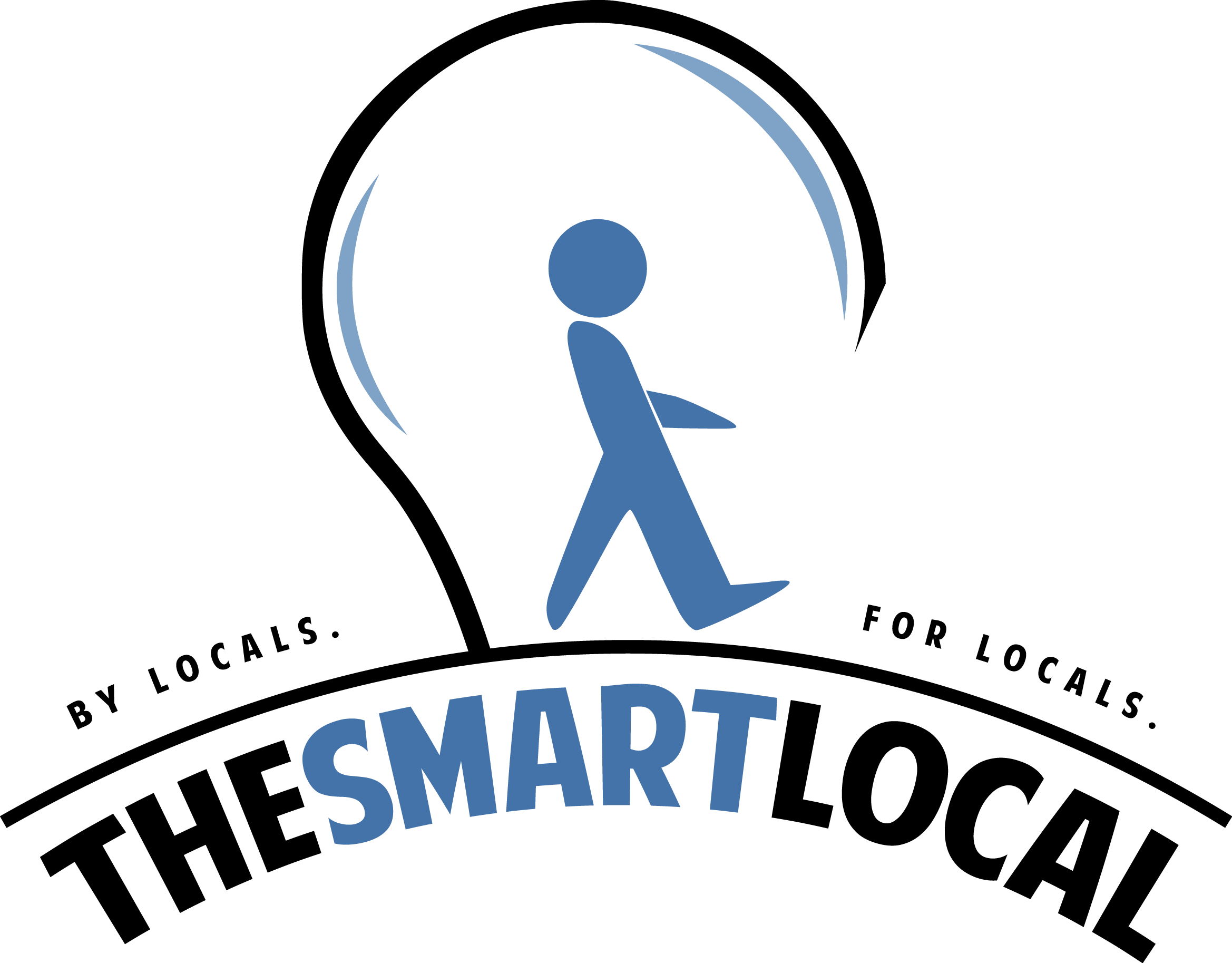 Drop us your email so you won't miss the latest news.