Gifts based on your zodiac sign
Image adapted from: @adryanawp, @toranjtrading
As someone who plans his social interactions around the Co Star zodiac app, I've always felt that there was a sliver of truth behind horoscope readings. Since the Scorpio's Apology Note worked out swimmingly for me, I'm inclined to give signs-based gifts another whirl.
If you're an ardent believer of zodiac readings, it might be wise to pull out all the stops to maximise or, knock on wood, avoid your fortune. Here are some gifts*, sorted by the Chinese zodiac signs to treat yo'self with after stacking up on all the amazing ang baos this Chinese New Year.
All these products can be found on iShopChangi, which is having a huge CNY sale! Read till the end to find out more.
1. Year of the Pig: Tissot timepieces
Left: Tissot Flamingo. Right: Tissot Chrono XL Classic
Image adapted from: @timeshop_by, @ravistae
If you spent 2018 lamenting your lack of relationships, it's time to revamp your Tinder profile 'cause 2019 is your time to shine.
Your interpersonal relationships will be at an all-time high this year. This means you're gonna need timepieces like the Tissot Chrono XL Classic and the Tissot Flamingo to keep your engagements in check. Hopefully, one of your many dates will lead to a future BTO.
Fun fact: if you're a single female, your love fortune will be extremely good in 2019.
2. Year of the Rat: Martell VSOP Red Barrel
Image credit: @christophevaltaud
Born in the year of the Rat? Better hope that your MBTI profile begins with an "E". After all, you'll be drowning in social activities. Be it dating, hanging out or networking, you'll be spending more time outdoors than at home.
Get the dancing juice need with Martell's VSOP Red Barrel. Smooth and fruity, this booze is the perfect perk-me-up to help you score both name cards and numbers.
3. Year of the Ox: TWG tea set
Image credit: TWG Tea
#Blessed be those born in the year of the Ox. In 2019, loads of money making opportunities will be coming your way, all day err day. As such, spread that daily gratitude by staying humble and treating your loved ones with a gift.
TWG's Lucky Star Tea Set makes for an affordable and delightful gift set. Since each set comes with a total of 200g of leaves, there will be plenty of tea to spill go around.
4. Year of the Tiger: Fitness trackers
Left: FITBIT VERSA. Right: Apple Watch Series 4
Image adapted from: @mearaidcbrown, @watsonwatchbrands
Tiger babies who've been sleeping in throughout 2018, it's time to rise up and face the sun. This year, do more outdoor activities to gather more positive energy and build healthy living habits.
Fitness trackers like the FITBIT and Apple Watch will help you keep your fitness goals in check in a stylish way. The latter even lets you make calls!
5. Year of the Rabbit: Fragrances
Left: TOM FORD BEAUTY BLACK ORCHID. Right: MONTBLANC Legend
Image adapted from: @gumruk_mallari, @yulian_parfum
It's good to be a Rabbit boy/girl this year 'cause good fortune will hit you in three different ways.
Couples will find their partners putting in more effort and love into the relationship – a clear sign that it's time to put a ring on it. You'll also find success both at work and school. As such, put forth the best version of yourself and invest in good perfumes from TOM FORD and MONTBLANC to exude an air of confidence.
6. Year of the Dragon: Work bags
Image adapted from: iShopChangi, iShopChangi
Those days of OT-ing will finally bear fruit in 2019. This year, you can look forward to a career jump, be it in the form of a promotion or a brand new job position. Shoulder the weight of your new responsibility by getting work bags like the Tumi backpack and the Faire Leather Co briefcase to show off your professional charm.
7. Year of the Snake: Bose wireless headphones
Image credit: @toranjtrading
There's no easy way to say this, but you will have a challenging time this year. According to various sources, some of the problems to keep an eye out for include conflicts with colleagues, financial losses, and health issues.
But as a wise friend once said, "Just take a deep breath and ask yourself if it will matter in 5 years." To block out all that negative energy, get headphones like the Bose Soundsport Wireless Headphone and just work on yourself!
8. Year of the Horse: Makeup
Image credit: @adryanawp
On the other hand, those born in the year of the Horse will find their love life in full bloom. If you've been a single Pringle, this is the year your ideal partner makes his/her grand debut. For those who are already attached, fret not as you can expect loads of TLC from your partner.
So whether you're heading out for your first or fiftieth date, look fresh by stocking up on makeup products like Urban Decay, YSL, and Estee Lauder.
9. Year of the Sheep: Electronic gadgets
The multiplier effect is wayyy too real for the Sheeps. This year, you can expect a cycle of one good thing after another. For instance, your promotion will lead to an increase in wealth. Since your luck is good, feel free to invest some of that money and keep that money wheel turning.
Once you feel like you've earned enough, splurge on useful electronic gadgets like the GoPro Hero 7 and MacBook Air.
10. Year of the Monkey: Good luck charms
Image credit: @ginger0612
Though not as bad as the Snakes, Monkeys will need quite a bit of luck this year. Thankfully, after the rain, comes the rainbow. While you may not be satisfied at work, you can look forward to a blissful relationship. Just remember to take good care of your health as your luck depends on it.
For safe measure, dispel negative vibes with lucky charms like the Swarovski Evil Eye, Chomel Pineapple Brooch, and Swarovski Lucky Bamboo.
11. Year of the Rooster: Party essentials like speakers and alcohol
Image credit: @goooodwill
For fellow Roosters, the ball is in our court to make this year better than the last. Just take a leap of faith, open yourselves up, and you could form strong connections that'll help you in life.
As always, the best way to be sociable is to throw a party. And no party is complete without essentials like the Bose Soundlink Revolve Bluetooth Speaker and booze. For instance, the former lets you rave like it's ULTRA in your living room thanks to its 360° sound. On the other hand, the latter has sweet, floral notes and low alcohol content to ensure that y'all won't be going too rabz.
12. Year of the Dog: Skincare products
Left: Lancome Eye Concentrate. Right: Estee Lauder Travel Exclusive
Image adapted from: iShopChangi, iShopChangi
Great opportunities await those born in the year of the Dog. All you gotta do is play your cards right and you'll get a glo' up in terms of relationship and career prospects. As you work on your life, don't forget to treat your body right too. Keep your stress at bay and pamper your skin with potent products like the Lancome Eye Concentrate and Estee Lauder Travel Set.
Treat yourself to the perfect gift at iShopChangi
Image credit: iShopChangi
Whether or not you believe in zodiac forecasts, we can all agree that it's good to splurge on ourselves once in a while. From electronics to bags and alcohol, iShopChangi has a wealth of products to use all that holiday money on.
You can buy the stuff you fancy ahead of time, and pick up your purchases later at the airport – all duty free! To get in on this, simply:
"Add to cart" the items here anytime between 30 days to 18 hours before you fly.
Key in your flight details on the checkout page.
Review your order and pay.
On your flight day, collect your order from the iShopChangi Collection Centres at the Departure Halls. Alternatively, pick up your order upon arriving back at the airport from your trip from the baggage claim halls, or have it delivered when you hit a minimum spend of S$200
For a greater reason to splash the cash, there will be a slew on CNY promos up for grabs!
For instance, there's a flash sale till 31st of January 2019. Every customer will get an 8.8% discount with a minimum spend of $88 with use of code: HUAT8.
So no matter what your luck forecast is, head over to iShopChangi for a dash of good luck to your new year!
---
This post was brought to you by iShopChangi.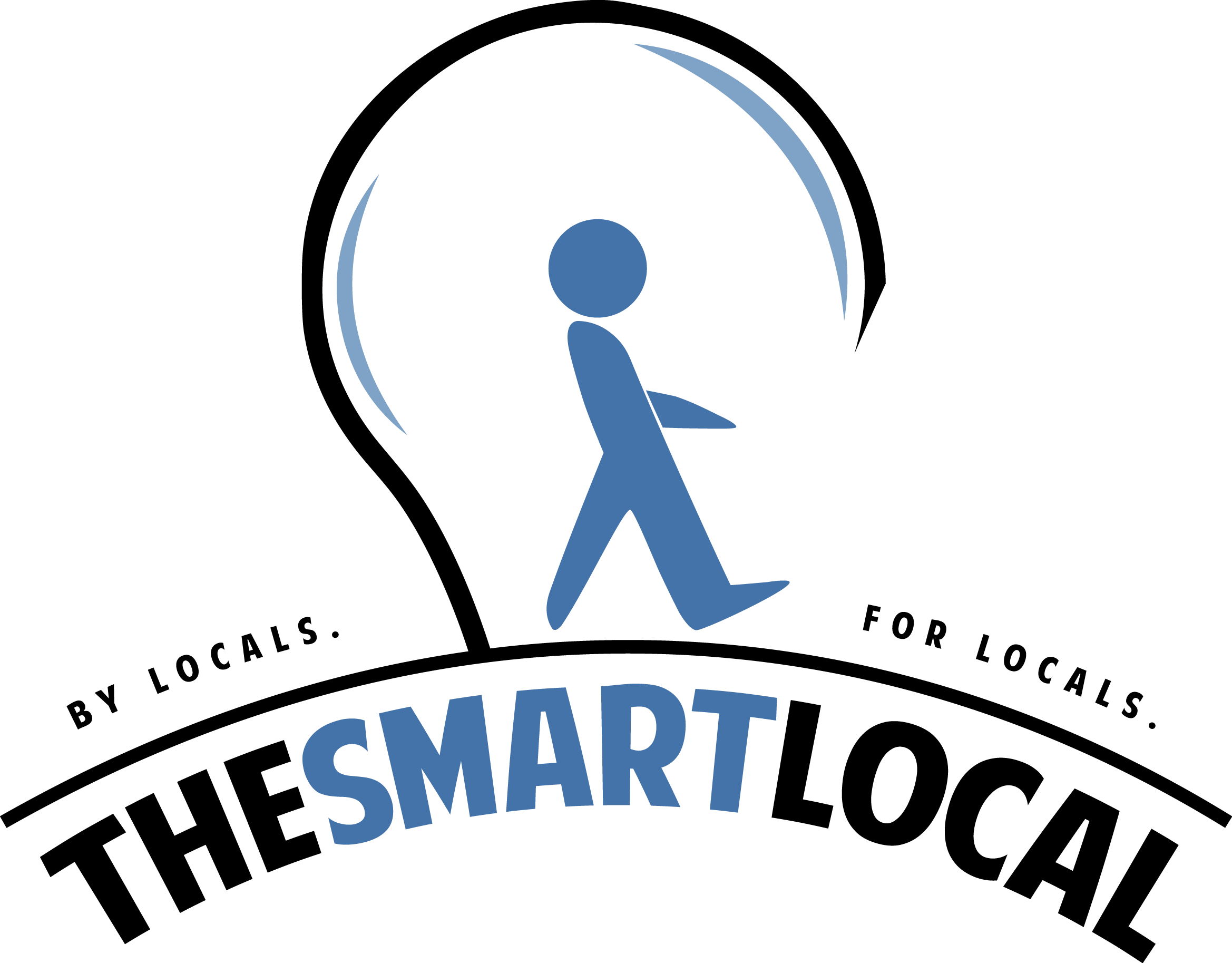 Drop us your email so you won't miss the latest news.