Local SME businesses to support during the Circuit Breaker
---

Support SME businesses during the Circuit Breaker
Image adapted from (clockwise from top left): The Green Capsule, One Eye Click, Floral Story Int & Lemuel Chocolate
The COVID-19 Circuit Breaker may have put a bulk of Singapore at a standstill, but this doesn't mean we need to sit still and wait for it to pass. With plenty of things to be grateful for, we can use this time to plan ahead for future events, take up hobbies and practice self-care. 
We can also support local SME businesses while we're at it, as many have been affected by the economic effect of the virus. You'll also be able to benefit from a slew of discounts that are being offered on products and services while keeping the economy afloat. Just check them out below:
---
1. One Eye Click – 50% off future photoshoots
---

Image credit: One Eye Click
Events may have been put on hold during the Circuit Breaker, but that doesn't mean you need to stop planning ahead. One Eye Click is offering up to 50% off their photography services. They specialise in snapping photos of people, so you can bookmark them for upcoming events like weddings, corporate diners, and even personal family shoots when COVID-19 blows over.

Image credit: One Eye Click
The best part is, you don't have to use it right away as your photography package will be valid for 3 years. You can buy a 2-hour session for just $550 (U.P. $990). And if you know a friend who's also looking for someone to capture their special day, you can buy 2 packages for just $1,000 to share!
Check out One Eye Click here. 
---
2. Stickr.sg – Local designer stickers from $1
---
Sticker designs from ETGOESHIBAEEE ($1) and VALLEE.ART ($2)
Image adapted from: Stickr.sg
Spending most of the month indoors is the perfect opportunity for you to get creative at home. If you're looking for ways to amp up your DIY home projects, you'll want to look into Stickr.sg's collection of stickers. 

Stickers from MRRCK ($1.50)
Image credit: Stickr.sg
Their site offers a huge array of adorable stickers, with categories ranging from animals and Korean culture, to Harry Potter and Marvel-themed choices. These have all been designed by local artists and you can get your hands on one from as low as $1. 
Here's a perk if you're ordering your haul of stickers from now till 30th June 2020: you can use the promo code TSL20 to get 20% off your purchase. 
Checkout Stickr.sg here. 
---
3. Cattlehide Singapore – 20% all leather goods
---
Special occasions don't have to be put on hold just because the Circuit Breaker is in place. For those looking for something personalised as a gift for that special someone, head for the elegant handcrafted leather goods from Cattlehide Singapore. 

Order a customised wallet or leather journal to support local SME businesses
Image credit: @cattlehide
They're offering a 20% discount with a minimum spend of $20 on all leather goods till the circuit breaker is over on 4th May 2020. Just use the code STAYHOME20 when you're checking out the items on Carousell. 
Check out Cattlehide here. 
---
4. The Green Capsule – Free terrarium delivery worth $15
---
Those seeking a new hobby will find it worthwhile to cultivate some greens to brighten up the home. You can easily do so with The Green Capsule's DIY terrarium kit ($35). Each kit comes with essentials such as a glass jar, pre-packed soil and pebbles, and tools, complete with a mini pot of succulents. 

Image credit: The Green Capsule
Purchase one and you'll be able to have it delivered straight to your home for free. It's worth $15, so take advantage of this to kickstart your terrarium hobby. 
Check out The Green Capsule here. 
---
5. CS Bird Nest – Free vouchers worth $160
---
Even after the circuit breaker period is over, most of us would want to maintain good health. Take this opportunity to kope some free vouchers from CS Bird Nest for immune-boosting birds nest products. They're offering 8 x $20 vouchers for every like and share of their Facebook page. 

Image credit: CS Bird Nest
That amounts to $160 which you can use on their premium offerings so your vital organs are well taken care of. Simply claim your voucher on their Facebook page or website, and you'll get it in the mail within 3 working days. 
Check out CS Bird Nest here. 
---
6. Psalmscalling – Free delivery and postage stamps
---
When it comes to handicrafts, one thing's for sure – vintage never goes out of style. For those who love all things that ooze quirkiness, you'll find a goldmine of handmade rubber stamps at Psalmscalling. 

Image credit: Psalmscalling
These rubber stamps can be customised, and you can order them as gifts for an artsy friend, or for yourself to personalise your handmade crafts. Their rubber stamps cost from $14.90 and up, and there are even DIY kits from $34.90 available. 

Image credit: Psalmscalling
They're currently offering 10% off their online purchases. Just like, share, and tag a friend on their Instagram or Facebook to get free delivery and postage stamps too. 
Check out Psalmscalling here.
---
7. Lemuel Chocolate – Stay-Home Kits for 30% off
---
You're not alone if you've been constantly reaching for your refrigerator door while working from home – and there's totally no shame in that. If snacks are your stress-reliever, then you can keep yourself occupied with Lemuel Chocolate's Stay-Home Kits. 

Image credit: Lemuel Chocolate
Depending on your level of love for chocolate, choose between 2 sizes: a Starter Kit ($35, U.P. $50) and Mega Kit ($50, U.P. $70). Both come with delectable hot chocolate granules, brownies, cookies and a chocolate bar. The Mega Kit has the addition of cacao tea and chocolate muffins.
Collect your kits at their Star Vista outlet, or have it delivered for free on Mondays.

Image credit: Lemuel Food
Check out Lemuel Chocolate here.
---
8. Decorette – Personalised surname frames at $12 off
---

Image credit: Decorette
If you're looking to spruce up your home or find a personalised gift for a loved one, consider getting a customised decal that's elegantly framed. You can get a Personalised Surname Frame at $48 (U.P. $60) to display in your home. 
The frames measure slightly larger than an A4 paper at 24CM x 33CM, and you can easily mount it on your wall. Just choose your design, provide the name you want to go with, and you'll get your order within 3-5 days from your confirmation.
Check out Decorette here. 
---
9. Floral Story Int – Free mini bouquet card worth $25
---

Image credit: Floral Story Int
Mother's day is coming right after the end of the Circuit Breaker, and you can start making preparations to surprise the lady of the house. Since you can never go wrong with flowers, opt for a special bouquet for mum. Floral Story Int is offering a free mini bouquet card worth $25 when you preorder any Mother's Day bouquet worth $65 and up. 

Image credit: Floral Story
You'll also get a discounted delivery fee of $15 (U.P. $25) when you make your order ahead of time. 
Check out Floral Story Int here.
---
10. Itai Sports – 20% off all purchases
---
Singaporeans have quite a few options when it comes to working out during the Circuit Breaker, as we're still allowed to go out for runs or simply do the deed at home. That said, self-care is still needed, and you can get your necessary gear from Itai Sports. 

Image credit: @itaisports
They're offering a 20% storewide discount off all purchases online. Just use the discount code SUPPORTSTARTUPS to apply it. You'll be able to get everything from sportswear to accessories, and even masks and hand sanitizer to protect yourself against COVID-19. 
Check out Itai Sports here.
---
11. Hiremop – full disinfection service at $88 nett
---

Image credit: Hiremop
With the current virus situation causing a lot of anxiety, a complete disinfection of your house will give you some peace of mind. Thankfully, Hiremop is providing TSL's readers with a full disinfection service for $88 nett. 

Image credit: Hiremop
The trained specialists will also fog your place with alcohol-free disinfectants that sanitise even the most unreachable corners of your home. Toys, furniture, kitchen appliances and more will also be disinfected. 
Note that the offer is only available for 5-room HDB flats and below.
Check out Hiremop here.
---
12. Full Smart Technology Pte Ltd – digital locks for $399
---

Image credit: @fullsmartsg
If you've ever wanted those futuristic digital locks that can recognise your fingerprint, then here's your chance. Full Smart Technology is a homegrown company that manufactures and designs smart digital locks for HDB flats. 
At $399 nett including installation and 2 years warranty, snag a swanky new lock that can be opened with your fingerprint, passcode or an old-school key if you'd like.
Check out Full Smart Technology here. 
---
13. EPIC Workshops – DIY kits for terrarium building or art jamming
---

Classic closed terrarium kit
Image credit: EPIC Workshops
It's easy to feel cooped up all-day inside our homes, so EPIC Workshops launched their DIY Stay Home Experience Kits to bring their most popular workshops to you. The kits will include all the materials you need, along with a video demonstration to help you out.

Art jamming kit
Image credit: EPIC Workshops
With a range of activities including terrarium building, art jamming and tiles painting, it'll give you and your partner or family a fun activity to do. Not to mention you get to keep your finished design!
The DIY kits are going at up to 50% off, meaning that a Terrarium Kit is only $26 (U.P. $48) and an Art Jamming Kit is $32 (U.P. $55). There are even further discounted bundles for individuals , couples or families of 4 with 4 different experience kits as a cherry on top.
Check out EPIC Workshops here.
---
14. Kint Weddings – wedding photography and videos
---

Image credit: @kintweddings
Weddings may be cancelled or postponed for the time being, but Kint Weddings is offering special deals for soon-to-be-married couples for shoots before 30th June 2020. If you'd like to plan the special day for you and your beau after the current situation improves, here's your chance.

Image adapted from: @kintweddings
Local photoshoot rates start from $188 nett and they also offer wedding videography as well. Take a look at their featured works and rest assured that your pre-wedding shoots are in good hands. Sign up by 30th April 2020 to enjoy these rates!
Check out Kint Weddings on their Instagram here or on their website here.
---
Support SME businesses during the Circuit Breaker
---
Local SME businesses have been hit hard by the ripple effect of COVID-19, and now that the Circuit Breaker is in place, many have ceased physical operations temporarily. 
You'll be glad to know that you can still shop for meaningful gifts for your loved ones, take up new hobbies, and shower yourself with self-care during this time. Just snag these discounts and you'll also be doing your part to support the local economy.
---
Want your business featured? Simply fill out this form and we will include your promotion if it can help our readers too. This is an ongoing initiative as we feature local businesses during the COVID-19 period.
Updated by Billy Tran on April 14 2020.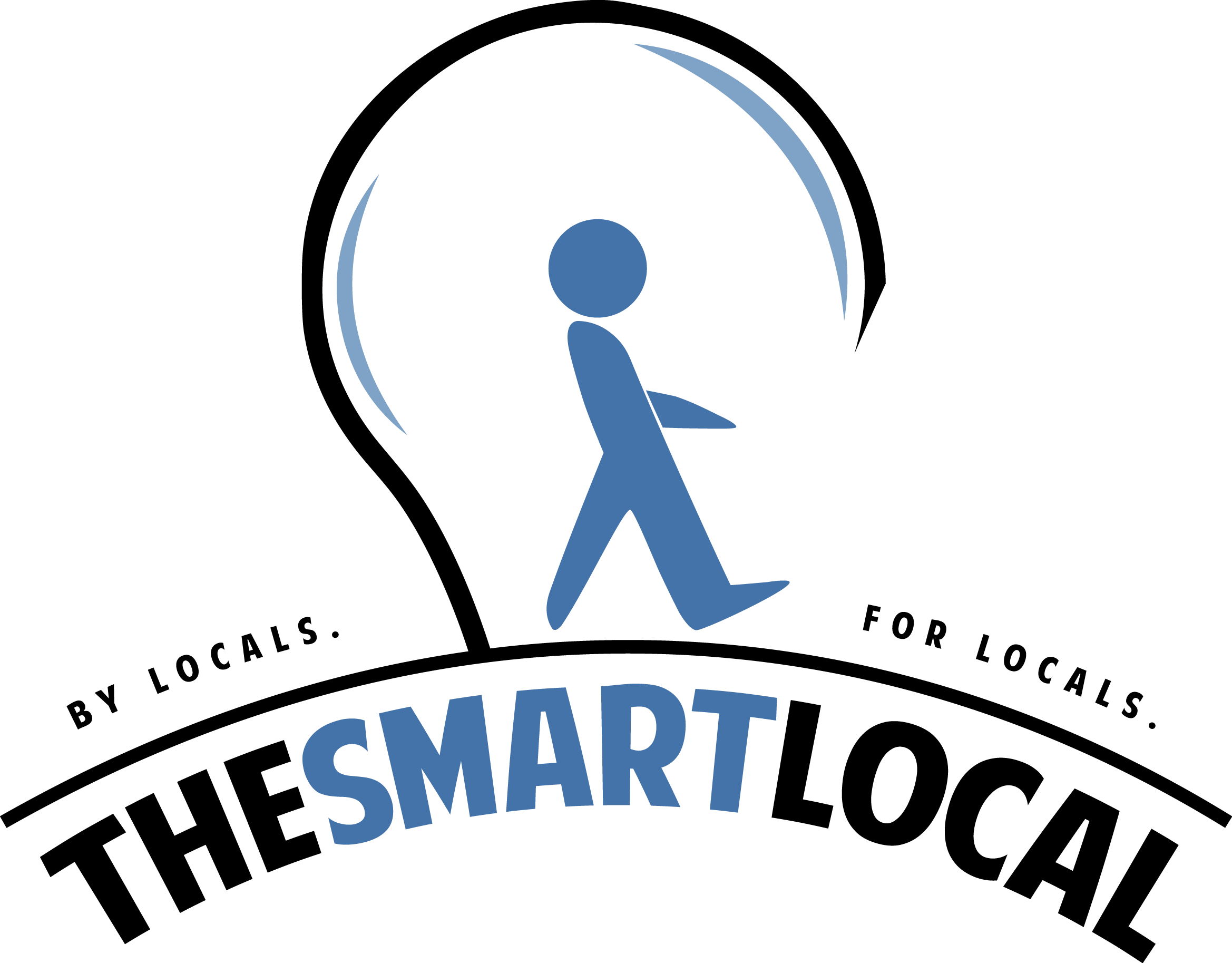 Drop us your email so you won't miss the latest news.