Desserts from home bakers in Singapore

---
Ever since staying at home became the default in these pandemic times, you might notice your social media feed has been filled to the brim with homemade food – lots of it. Among these, you've probably spotted delicious spoils from home bakers, such as burnt cheesecakes and sinful chocolatey brownies.
And now that home bakers have become a mainstay regardless of whether dine-in is allowed, we can't wait to get our hands on these treats. Just check out these famous home baker desserts that you can order to comfort yourself while continuing to work from home:
Check out our other food delivery articles here:
---
1. Guilt Free Food – cinnamon rolls

---

Half-glazed, half-cream cheese cinnamon rolls for the best of both worlds.
Image credit: @guiltfreefood.sg
Sugar is one of the biggest diet-wreckers out there, but desserts like bubble tea, ice cream, and pastries are hard to resist. A popular solution is to have our favourite treats in moderation, but another way is to substitute them with healthier alternatives that taste just as great.
Well, these homemade cinnamon rolls from Guilt Free Food are something diet and health-conscious people can look forward to. They're low in sugar and preservative-free so you know you're not consuming any of the usual nasties. Order a 7-inch pan from $25 and you can opt for delivery or self pick-up.
If you're on the hunt for some other healthy desserts, you can also get their gluten-free loaf cakes from $42.
Delivery fee: $1o islandwide, with surcharges for Sentosa, Jurong island & Tuas.
Order here.

---
2. Bluepea.sg – traditional Peranakan kueh salat

---

The top layer is a sweet pandan custard while the bottom is a blue-tinged layer of glutinous rice
Image credit: @bluepea.sg
This one is for those who have been craving for something more local. Bluepea has homemade traditional kueh salat that uses local pandan leaves and handpicked blue pea flowers that give the bottom layer that signature indigo tint.
There are 3 sizes and shapes to choose from – 4×8" rectangle, 8" square, and 9" round. The first costs $28 while the others are $48 each – small prices to pay for an indulgent experience. Make sure to order at least 2 days in advance since they're usually fully booked.
Delivery fee: $4
Order here.

---
3. The Circuit Baker – sea salt brownies

---

Image credit: @thecircuitbaker
Home-baked brownies are a timeless comfort food for the whole fam to enjoy. So it's not a surprise that brownies from home-bakers like The Circuit Baker blew up while we were confined to our homes.
Their specialty is Sea Salt Fudgey Brownies, so you can be sure you're getting a specialised recipe here. At $16, you'll get 6 delicious brownies measuring 5CM x 5CM that are a mix of sweet, salty and soft.
For those in need of this chocolatey therapy, slots for order are open only on Sundays at 3PM. You'll have to fill in an order form but the form closes as soon as they hit their quota so it's fastest fingers first.
Delivery fee: Free delivery for orders $50 & above
Order here.

---
4. Paparch Sg – burnt cheesecake

---

Image credit: @paparchsg
Burnt cheesecakes seem to have exploded in popularity during the Circuit Breaker. But if you don't quite have natural Martha Stewart skills to make one at home, you can easily order one to try it out for yourself.
Paparch Sg specialises in burnt cheesecake, which is the sole item on their menu. Reviewers say it has a melt-in-your-mouth texture with a perfectly balanced sweetness and cheesiness, so no worries about getting jelak here.
The size is a standard 7" which serves around 7 to 8 people. It's only $50 which is decent considering that's about $6.50 per slice. Plus, it's halal and individually made with care.
Delivery fee: $10
Order here.
---
5. She Sells Seashells – unique madeleine flavours

---
Image credit: @shesells.seashells.sg
French desserts are known to be dainty and light, and madeleines embody just that. They may not be very common to find in Singapore, but this homebaker is putting them on the map. She Sells Seashells makes unique flavours all the time, and you can get a taste of unique flavour combos like matcha and yuzu or French earl grey and salted caramel. 
Another sweet fave: their pickled cherry blossom or masala chai and Valrhona chocolate financiers.
Their assorted box sets at prices from $20-$22 with a charming array of madeleines, cookies and financiers.
Delivery fee: $8 flat.
Order here.

---
6. Bitten & Co – chocolate lava cookies

---

Image credit: @bittenandco
Everyone loves cookies and anyone who says otherwise is either A) lying or B) soulless. For those who can appreciate good homemade bakes, these halal ones from Bitten & Co aren't your typical chocolate chip cookies. After all, they come with a chocolate lava filling that's nothing less than sinful.
To satisfy your cookie cravings, place an order for a box of 10 at an affordable price of $14.90. Make sure you order as early as possible to get a suitable delivery slot. They also serve up chocolate lava muffins, and rich chocolate fudgy brownies – order these in an assorted box if you're a Chocoholic.
Note: You can now get $5 off $25 spend with our exclusive promo code "TSL" till 4th July 2021.
Delivery fee: $6.90. Free self-collection at Orchard Gateway.
Order here.

---
7. Dee Bakes – stuffed brownies

---

Image credit: @dee_bakes
Any dessert with a filling is almost always a win, and brownies are no exception. Dee Bakes' indulgent stuffed brownies don't just stop at regular chocolate or cream fillings. They have unique ones like an ovomaltine filling in a dark chocolate sea salt brownie and a speculoos biscuit filling in a salted pretzel cheesecake brownie.

Besides being a treat for yourself, they also make a great gift for your buddies who're still working from home. For a $26 box, you'll get 6 generously stuffed brownies that probably won't last long enough to see your fridge.
Delivery fee: $10, pick ups available
Order here.
---
8. Melcbakes – caneles
---
Image credit: @melcbakes
Caneles are not commonly found in Singapore, so if you want to get a taste of this delectable French patisserie, head on over to Melcbakes, helmed by a top 10 finalist of Masterchef Singapore 2021. These boast flavours like Tahitian Vanilla, with matcha glaze and raspberry creme packed within.
Their bake boxes and canele bundles (with beeswax wraps) are highly limited, and snapped up quickly so check them out on the weekends and order by Google form or Instagram DM. If you're looking for something savoury to pair with your desserts, Melcbakes has also done katsu sandos paired with sweet treats that include warabi mochi and glazed brownies.
Delivery fee: $10 flat islandwide, except Woodlands and Sentosa. 
Order here.
---
Bonus: Bundt brookies
---
We've had brownies and cookies, now get ready for brookies from Bundt. They're a great mix of both, making the overall texture rich and delectably chewy. It even comes with dark chocolate filling.
Bundt is also popular for their brownies which are light and fluffy in texture and come in different flavours like banana and peanut butter, dark chocolate, and ovomaltine. For those interested, keep a lookout for their Instagram Stories and posts where they'll post the takeaway menu for the next day.
Delivery fee: No delivery available. Takeaways are available from Havelock II.
Order here.

---
Home bakers desserts and where to get them

---
If desserts like this have been popping up all over your social media and making your mouth water, now you know where to get them! Plus, you won't have to slave away in the kitchen baking your own sweet treats. Don't hesitate to make an order too since they run out of slots really fast.
---
Cover image adapted from: @thecircuitbaker, @paparchsg, @shesells.seashells.sg. 
Originally published on 16th June 2020. Last updated by Jessica Lai on 18th June 2021.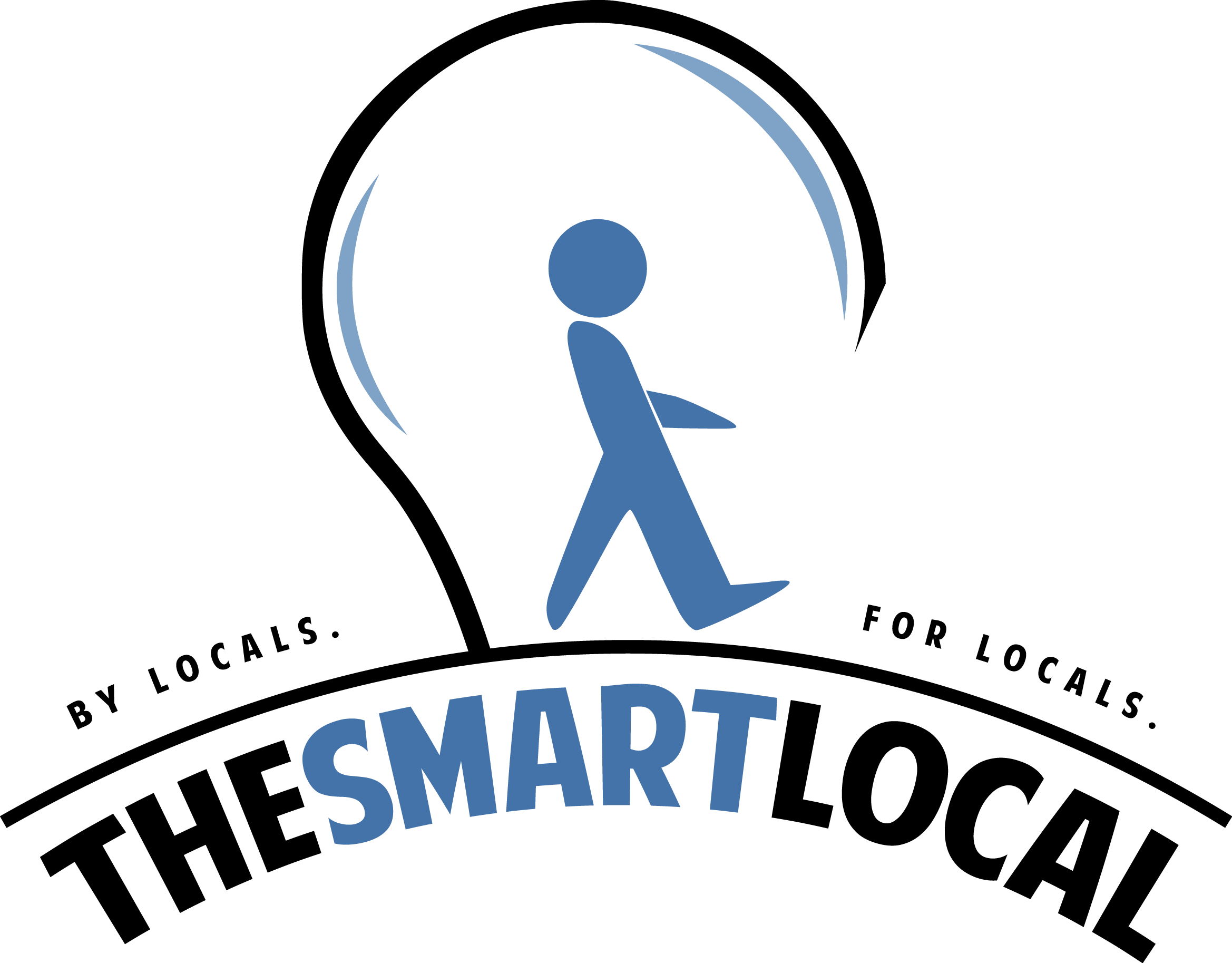 Drop us your email so you won't miss the latest news.