Best & worst P2HA purchases
---
The Phase 2 Heightened Alert (P2HA) this May 2021 meant once again hunkering down at home for weeks on end. This time, armed with experience from the Circuit Breaker period, Singaporeans fearlessly faced down CB 2.0 with shiny new purchases to make work, play and our day-to-day much easier to deal with.
But while checking out your haul can be quite a thrill, seasoned shoppers know the moment of truth comes after you've purchased and received it. For shopping inspo and insights to better manage your finances, we spoke to five millennials on their best and worst purchases this P2HA. 
---
– Best purchases –
---
1. Handheld Windows game console
---

GPD Win 3 is a handheld Windows 10 PC that allows you to game on-the-go, and has a slide-out keyboard that lets you get productive too.
Image credit: Clement Sim
We're no strangers to long queues at popular hawker food stalls, but this WFH season has meant long waits without the company of our regular lunchtime kaki as we dabao our daily meals. To while away the time, a fun distraction is always appreciated.
Having kept an eye on the company's products for over six years, Clement, 28, pulled the trigger on the GamePad Digital Win 3 ($1,300) right at the start of the heightened measures. It's a pricey purchase, but he's been mighty satisfied with this ultra-portable, do-it-all gadget that packs a full-sized Windows 10 PC in a handheld, Nintendo Switch-like body.
"I've bought their earlier products and have been very satisfied with them," Clement says. "Apart from doing lots of research on the specs and features, I also considered how well it would fit my use at home or when I'm out. I also kept an eye out for deals and managed to score a big discount on it because I bought it on a crowdfunding website right at launch."
Because of the versatility of the GPD Win 3, he is able to game and work from practically anywhere. That might be a great feature when he's out and about, but has proved equally useful during this P2HA period, letting him switch things up whether he's kicking back on the sofa or headed out to grab some food. 
---
2. Computer Monitor Light Bar
---

Monitor lightbars keep your workspace well-lit without the added clutter of a table lamp
Image credit: u/Hamsav77 via Reddit
With WFH arrangements becoming the norm yet again, many of us have upgraded our workspaces in an attempt to reach our office-level peak productivity. Even so, big-ticket items like monitors and ergonomic chairs are a little harder to commit to – especially due to the possibility they would be left unused should we return to the office in the coming months.
But for Ian, aged 27, it's the small purchases like the Xiaomi Monitor Light Bar ($70) that has proved to be the best upgrade for his home workstation during the P2HA period. 
"I spotted it on my Instagram Explore page, and when I found out how useful its features were, I was instantly hooked," Ian says. "It does cost a little more than most table lamps, but it helps to free up some valuable space on my desk."

The position of the light bar also ensures that none of the light reflects off the computer screen
Image credit: Ian
Most uniquely, it has an accompanying remote control – a simple, small black puck that you can keep near your keyboard. Not only does it turn the light bar on and off, it also controls the intensity and colour temperature of the light. 
"This makes it easy to make tiny tweaks throughout the day – I've not had sore or tired eyes even during some of the most hectic days where I spend over 10 hours at my desk," Ian says.  
---
3. Fresh fruit and vegetable delivery
---

For Emily, grocery deliveries also meant encouraging her parents to stay safe at home amidst the pandemic.
Image is for illustration purposes only.
Image credits: @paulchensc
If last year's Circuit Breaker taught us anything, it's that grocery runs are not worth braving the crowds for. Instead, opting for online wet markets and vegetable distributors is a much safer way to get fresh groceries without having to step out of your house.
For Emily, 30, thorough research has led her to Agogo Fresh. It's a direct-to-buyer fruit and vegetable distributor that lets you skip the extra costs for rental and middlemen. Plus, this system keeps groceries fresh – especially important when Emily wants to indulge her family with durian treats imported directly from Malaysian farms.
"Early on during P2HA, supermarket slots were fully booked, so I started looking for vegetable distributors who provide home delivery," Emily says. "When I noticed that Agogo Fresh was located only about 1KM from my place, it was an obvious choice."
But what kept her coming back was the extra lobang – free shipping for purchases over $30, free insulation boxes, and occasional Qoo10 discount vouchers to save extra money.
---
4. Workout clothing dupes
---

Image is for illustration purposes only
There seem to be a thousand types of yoga and an endless list of HIIT and spin classes these days. Little wonder, then, that athleisure has become the de facto getup, especially now as Singaporeans find more excuses to work out at home, or score some gains in open spaces around town.
For fitness enthusiast Chloe, 23, getting in on this trend was to be quite a pricey proposition, with full workout sets easily costing upwards of $120. But a recommendation by a trusted friend has led her to discover Air Active – a brand she says offers the same seamless quality and comfort as many "cult" brands, but at a tiny fraction of the cost.
"Even though I was extremely tempted to splurge on an influencer's activewear line, I didn't settle for the first thing I saw. Instead, I did my homework and found cheaper alternatives that were identical in quality and design," Chloe says.
The total damage? "Overall, it only cost me around $30 for a complete workout set – 20% of what I would have spent on the other brand." 
---
5. Investing using robo-advisors
---

Emily is able to achieve almost 2% growth with her Endowus portfolio within a year.
Image credits: Endowus
By the time payday rolls around, most of us may be tempted to simply chuck all our savings into our bank accounts and hope for the best. While investing in stocks and shares might be all the rage these days, understanding balance sheets and financial jargon can be quite tough for the bulk of us. But for Emily, robo-advisory apps helped her get started in the world of investing.
Starting her investment journey with Endowus in mid-May 2021, she says: "In my opinion, everyone needs an emergency fund, especially with the job uncertainty during these pandemic times. Based on my research, I found that Endowus offered an opportunity to grow my finances up to 2% per year – which is a reasonably good return on my investment."
Even without an SGX-level grasp of the market, Endowus lets you pick from recommended portfolios to fit your risk preference and financial needs. This, along with exclusive access to attractive funds and ultra-low costs, lets users enjoy more returns on their investment.
---
– Worst purchases –
---
1. Exercise-based video game
---

Image credits: Clement Sim
Even with the best intentions for our wellbeing, we sometimes make impulsive purchases we can only live to regret later on. For Clement, the Nintendo Switch Ring Fit looked like a great way to combine his love for gaming and tech while helping him achieve his resolution to improve his fitness.
"I've been eyeing this game since before the Circuit Breaker last year, but I already knew I was quite a lazy person – so I dodged the bullet back then. However, when they announced the P2HA restrictions, I decided to just make the purchase so I could do some exercise at home." 
However, after the excitement of the initial purchase, Clement's Nintendo Switch Ring Fit quickly fell out of use. 
Looking back, Clement realises that he has made similar bad purchases before, and could have just as well avoided making this poor decision. To make matters worse, he also bought it on impulse for $179 when he chanced upon it in a physical store, spending much more than he should have for a game like it.
---
2. Investing in Dogecoin
---

Image credits: Jeremy Tan
Though it's one of the most volatile assets in the finance world, it's hard to go a few hours on social media these days without hearing about Bitcoin, Dogecoin or a plethora of other memecoins that seem to be invented each day. 
But even with double digit hikes and dips each minute, stories of crypto millionaires still inspire plenty of FOMO among millennials looking for enticing investment opportunities. Jeremy, 26, is one such individual who decided to start his financial journey during P2HA with a crypto coin everyone seemed to be talking about – Dogecoin.
"The numbers were rising so quickly when I first started – so instead of taking some profits to cover my capital, I decided to invest in other crypto coins to diversify my portfolio," Jeremy recalls. "My profits kept rising for quite some time, but one day the numbers started tanking and my decent gain had turned into a net loss overnight. Until now, I haven't fully gained back the money I started with."
---
Making the best financial decisions
---
Like these five millennials, almost all of us have made purchase decisions that we've both loved and regretted. While it's important to get better at making the right choices when it comes to the things you purchase, keeping on top of your finances as adults means looking into ways to boost your savviness as you invest your savings.
That way, you'll be able to afford the things you truly need while you equip yourself with the know-how so you can avoid silly financial mistakes.
---
Get started on your investment journey with Endowus
---
Full of complicated jargon and systems, the world of investing can be rather tough to break into – especially if you're not a trained broker, finance guru or someone with interest and time to do comprehensive research on your own. Instead, for most of us, robo-advisors like Endowus are a great way to familiarise ourselves with the ins and outs of this important aspect of adulting.
That's true for Emily, who doesn't have in-depth financial knowledge and experience: "Endowus has made it simple to understand the different assets I'm invested in, and how much risk I've taken on. They also have low management fees and minimum investment amounts, making it easy for me to get started."

Image credits: @endowus
Especially for beginners, it can be tough to know which assets to invest in, but robo-advisors like Endowus use advanced systems and simulations to recommend optimised portfolios based on your financial needs and risk appetite. 
Those keen on ensuring their investments are sustainable for the environment can also pick from a range of ESG funds at Endowus – funds that prioritise environmental, social and governance objectives, letting you make financial decisions that are sustainable for the world.
You also won't have to constantly research and monitor the market as the system continually rebalances each portfolio. And for extra peace of mind, you can schedule a call with MAS-licensed financial advisors to answer your burning financial questions and address any doubts.

As the first and only all-in-one app in Singapore that offers advised portfolios for Cash, CPF, and SRS investments, Endowus is convenient and easy to use. You can also regularly transfer a sum of your money into the Endowus Cash Smart account – before you spend them on badly thought-through purchase decisions. 

You can also channel your CPF savings to grow the money beyond 2.5%* per annum and achieve gains of up to 88% which can come in extra handy during your retirement.
Image credit: Endowus
* Past performance of the investment product is not indicative of the future performance of the investment product. 
The best part – with a minimum deposit of $1,000, and management fees capped at 0.6% p.a. for cash and 0.4% p.a. for CPF and SRS investments, Endowus has one of the most attractive rates and fees available on the market, letting you channel more gains straight into your pockets. 
As a bonus, you'll get $20 off your access fees when you sign up for Endowus through the link below. This will cover about the first $10,000 you invest over your first six months.
Being savvy with our finances goes well beyond how to make good purchase decisions – it also means getting started on our investment journey to safeguard against inflation and to grow our savings. While we continue to carefully consider our day-to-day purchases, investing with Endowus can help give peace of mind – especially when it comes to saving up for the bigger purchases in life.
---
This post was brought to you by Endowus.
Disclaimer: This content is provided for information purposes only. It does not constitute a recommendation nor a solicitation to buy or sell any investment products. Investment involves risk. As such, the capital value of investments and the income from them may go down as well as up and may become valueless. You should carefully consider whether any investment views and products/services are appropriate in view of your investment experience, objectives, financial resources and relevant circumstances or seek financial advice via Endowus' platform.
This advertisement has not been reviewed by the Monetary Authority of Singapore.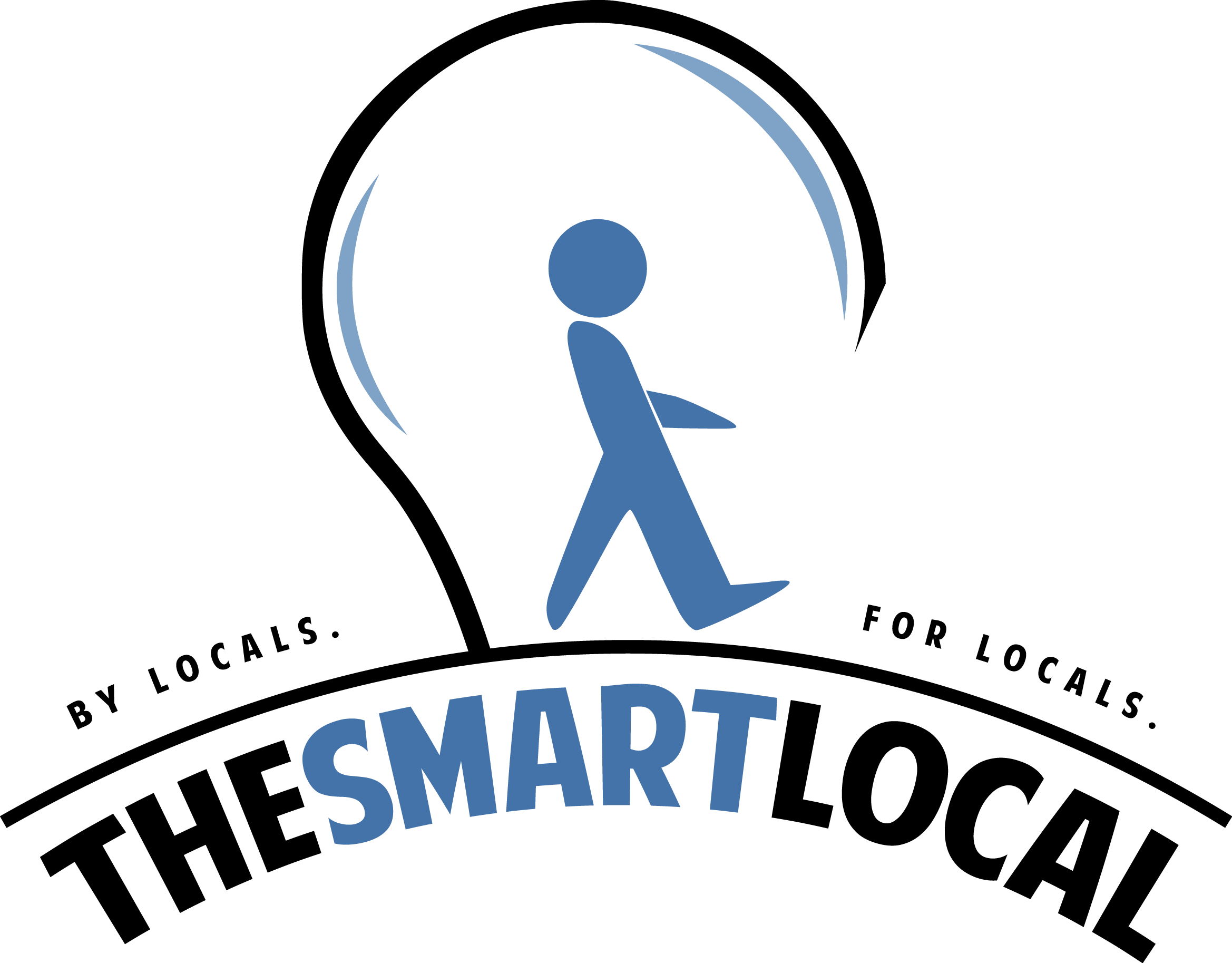 Drop us your email so you won't miss the latest news.